It's no secret that this weekend Kim Kardashian became a mother. Looking at her sister Courtney, socialite thought fleetingly 9 months fly by and not give her any discomfort, but at least there were only 8 months (Kim gave birth prematurely) in her life they have is not the easiest. She complained of occasional, but severe pain in the abdomen, and that may not look blooming and beautiful as before. Kardashian also complained that her taste preferences have changed dramatically and she did not eat for two, but for four. Now everything is over, and she fragile mother, but a healthy girl, whose name and image are looking forward to all the fans of the pair Kim + Kanye. In the meantime, remember, looked like a famous woman of fashion during her pregnancy.
At first Kim hid her pregnancy and masked interesting situation clothes with high waist and a frilly details. In black and white suit with distracting accessory she appeared on «Stephane Rolland Haute Couture» in Paris.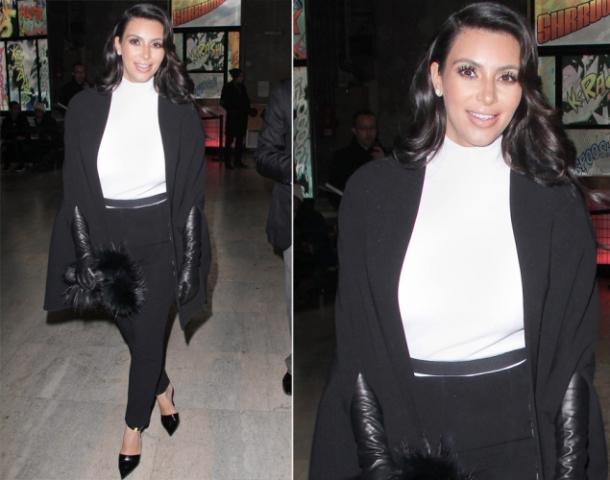 Balancing on high heels in the ultra-short lace dress Kim has not prevented even pregnancy.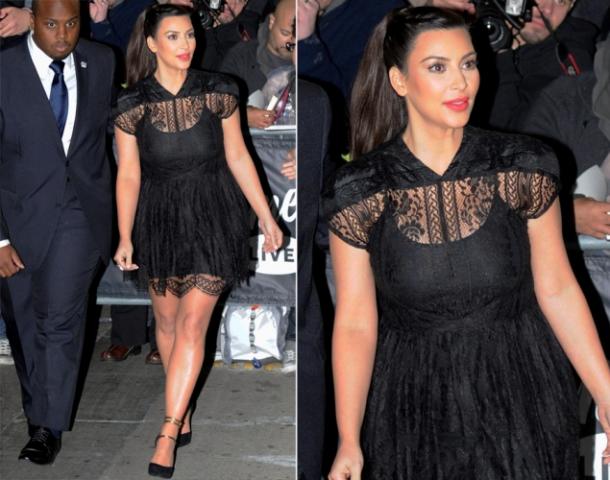 Baska has successfully coped with the task and did not give Kim a woman in the first term.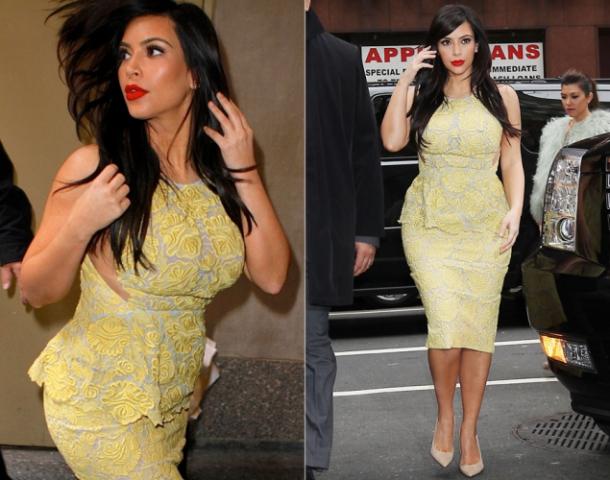 Kim on shopping in the boutique «Balenciaga» in a combination of blouses, skirts and long coats.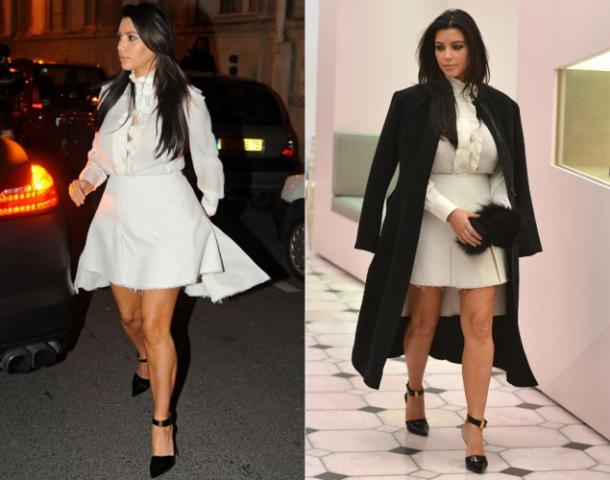 The fact that she is pregnant, does not mean that it can not take part in the photo shoots. While tummy too small, and Photoshop - our faithful friend, Kardashian took part in the sexual photoset on the beach in Miami.
Since the end of January there were signs of pregnancy and Kim to stop hiding the roundness of the belly, which in time became the "gold mine" for the paparazzi all over the world. Well, what's going on behind and increasing whether its fifth point no one is interested ...
In the first months, Kim did not confuse the fact that inside it is a little man, and she gladly pulls itself in all places. Not resigned to the new role, and that its "hourglass" smoothly into the "apple", she chose trousers with a narrow top.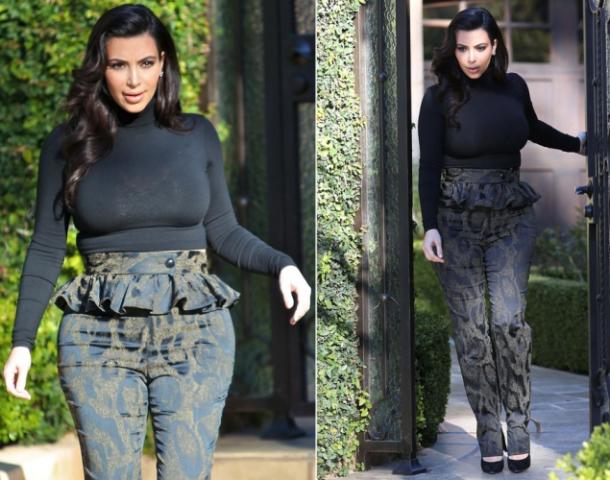 In the fifth month of pregnancy Kim wore a narrow leather skirt.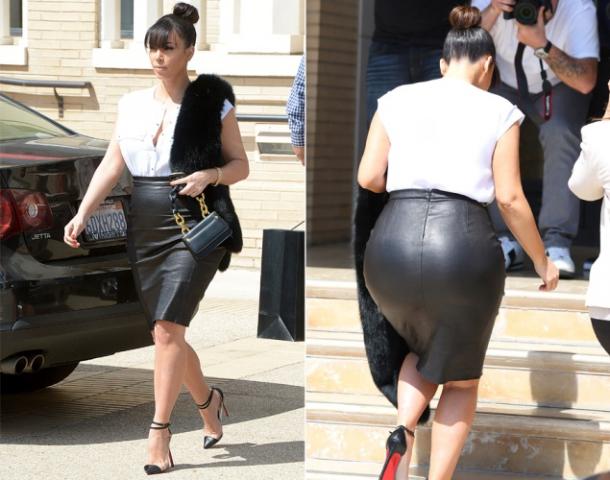 Three images of the day: the show & quot; «Good Morning America», the show «LIVE! With Kelly & Michael »and at the exit of the restaurant Cipriani in New York.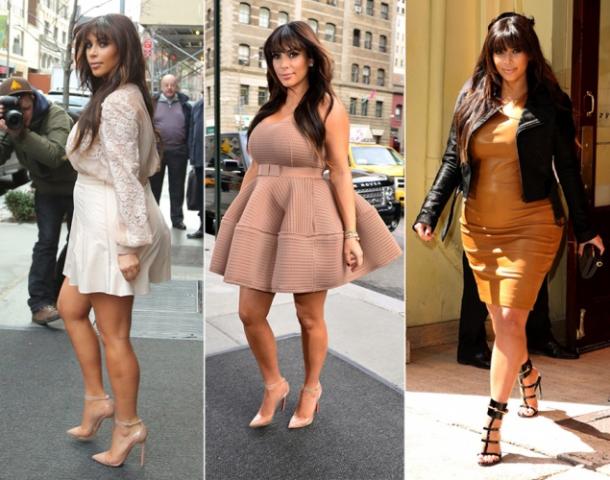 Kim and Kanye bought children's little things in Paris.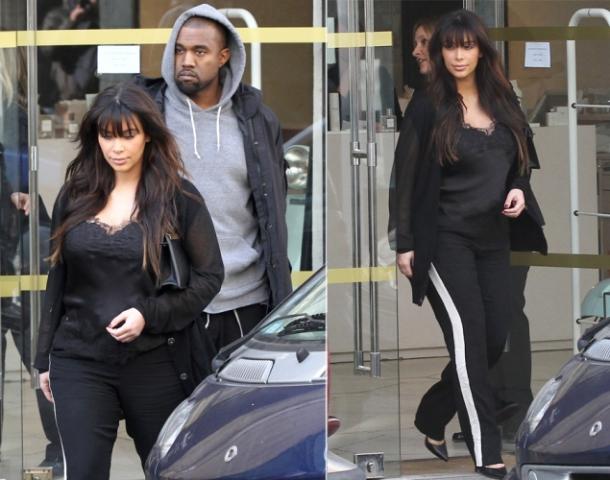 More or less comfortable way, which is just suitable for pregnant Kim borrowed from sister Courtney. She appeared in exactly the same dress in the Empire style during her second pregnancy. It seems a good idea, but the chest and asks the outside.
Kim on «MTV Movie Awards».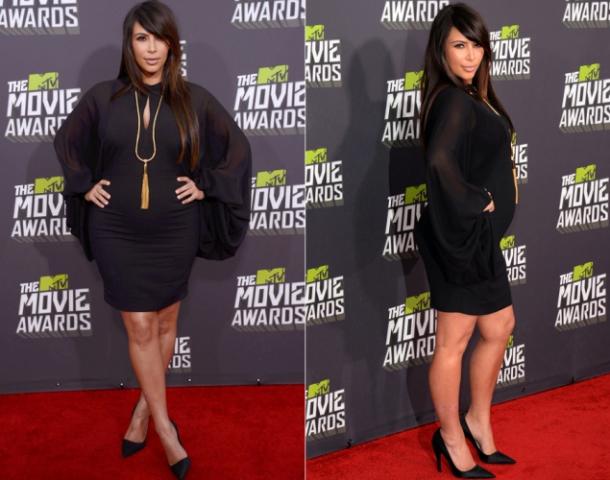 It seems she was barely breathing. Under the so fitting for the most nowhere to dress Kim wore slimming underwear.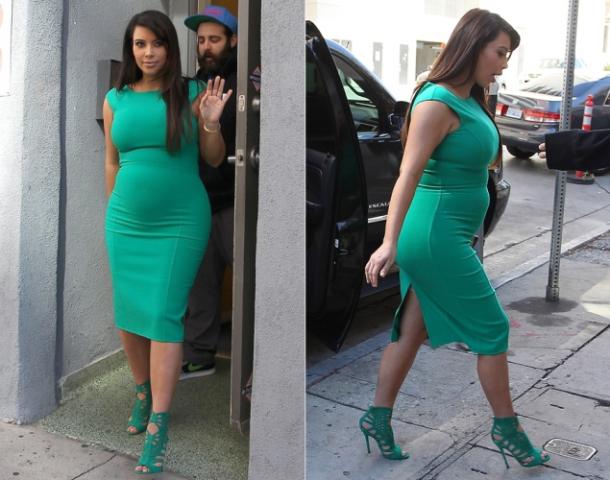 Lady in red.
Dual pride or double torment? Kim chooses second.
How the hell do I have here has managed to turn this ?!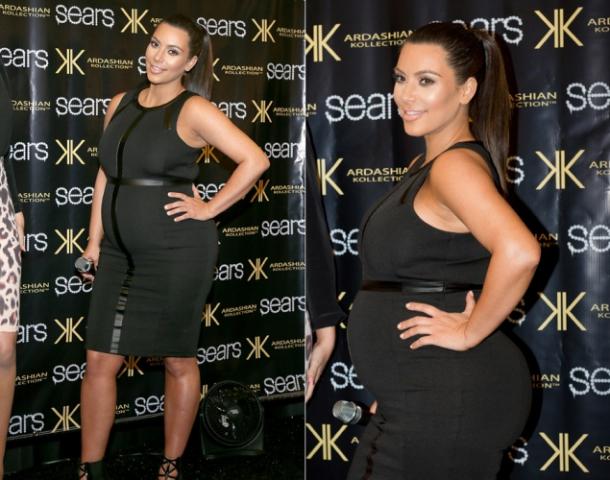 Kim and Kanye on «Met Gala Ball» 2013. No lover, no fashion critics are not left in awe of the image to dress Kardashian Riccardo Tisci.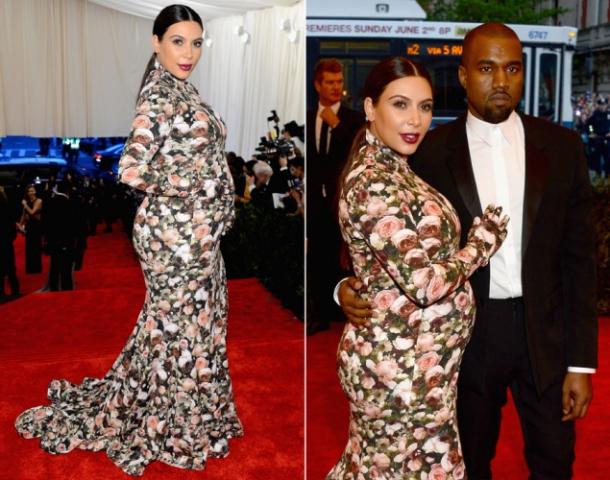 Kim is relaxed on a family holiday in Greece. Offset by a pregnancy does not make sense, because the approach of the new series of the reality show, and fans of this huge little family is very interesting to consider Kim in the mini-bikini, in whatever position it may be.
It hurts to watch Kim ruthless fashion victim ... his swollen feet, she was brutally squeezed brand sandals.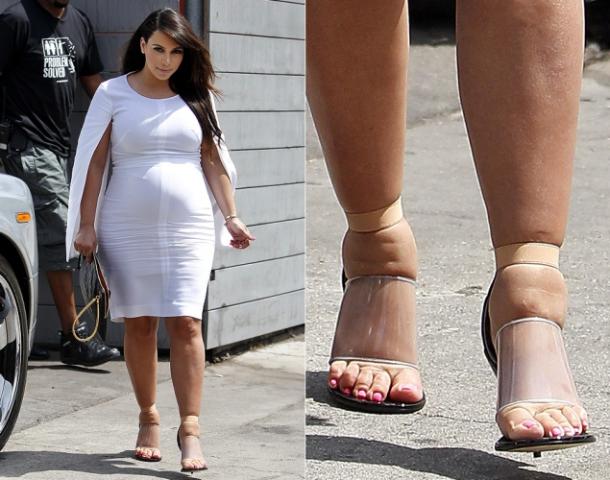 A little embarrassing. Yes, not Marilyn Monroe, but at least some emotions.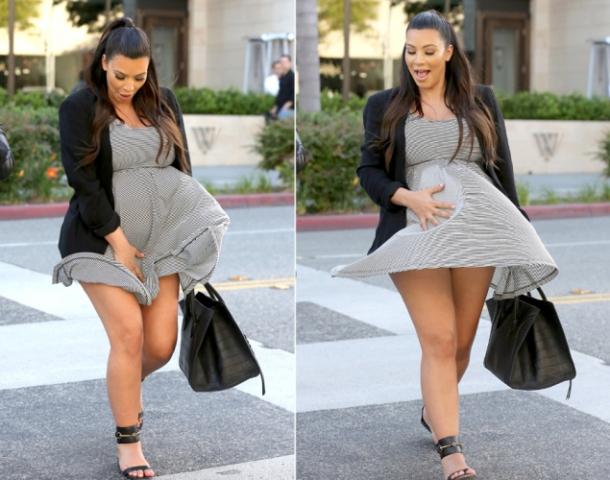 That's better. Heeled shoes changed comfortable flip flops.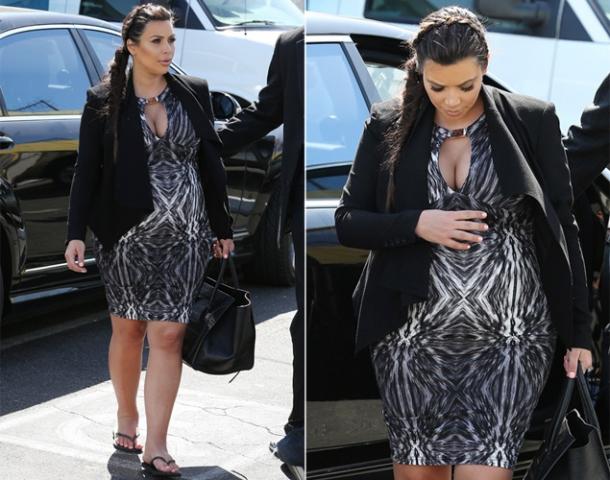 Three days before the birth of Kim meal in the restaurant Casa Vega. For his last public release she chose slinky maxi dress Topshop.