Last week, the couple in the face of Chloe Kardashian, Kourtney and Kim had a party for 65 mothers in New Jersey.
In real life, they behave well, what they are used to seeing the audience reality show Keeping Up With the Kardashians - laughing, interrupt each other, behave very emotional - noted journalist American Elle, who recently took the sisters interview. Among the issues were related to the North Western-style clothes kids and talk about the style of clothes pregnant.
Kardashian sisters
Do you think that is necessary for mums?
Kim: I do not know anything, Courtney helped me pick up everything you need. Bottles, diapers, different devices. It is necessary to think through purchases in advance so as not to return to the store several times. For a pregnant woman is very tiring. Better to go once. And to have an assistant, one can be difficult.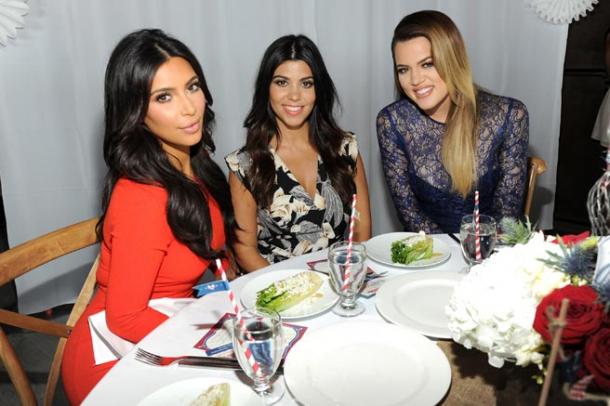 Kardashian sisters
What's the best gift for a party before the birth of the baby you've ever received or gave?
Chloe: When I buy gifts for friends, in such cases, most often it is the seat for the baby in the car. It just need each for couples expecting completion.
Courtney: Wheelchair great gift. I collect them. Strollers are different and fit different situations. For example I use in more massive options, and if we're going to steam rides, usually I take with a more convenient, foldable version. I can not imagine life without Mamo-background. He is so cool and comfortable. Also, I often give to not quite functional gifts, for example, the fact that he usually can not buy, and get a nice gift.
Kim: I usually give to children's clothing and often give it to me. This kind of exchange is obtained. I know that children do not like the clothes, but I really like to choose it for them. Children's clothes are always so cute, especially the children grow so fast that clothes just does not happen much at this age.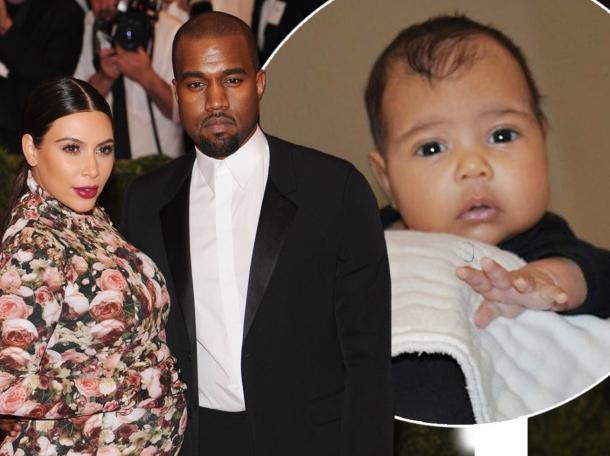 Kim Kardashian, Kanye West, and their daughter, North
Do you think that kids should have a taste in clothing, if so, how to instill?
Kim: I believe it is necessary. First you need to understand what your child as a person and then it will be easy to understand what style should strive. My daughter does not like the color pink and bright prints. She likes to command and to show their superiority. She's such a cutie, but very opinionated.
Courtney: The clothes I bought his son before he was born, was quite different, as he grew older. Even when he was just born, I remember, I realized that a piece of clothing does not suit him. Penelope likes to change clothes every day. Like me, she now becomes like a hippie, did not recognize girly outfits.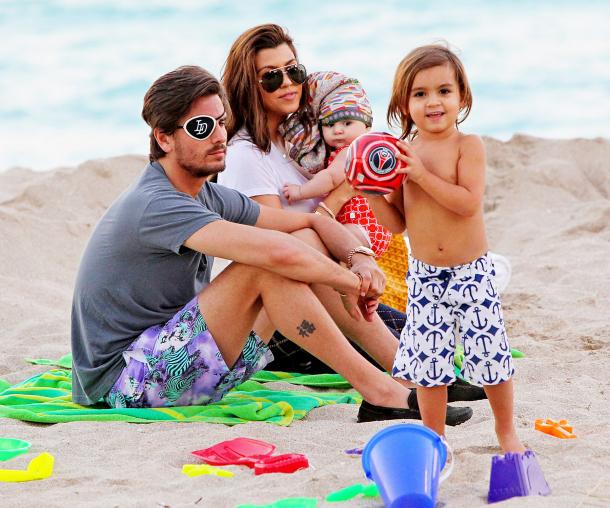 Kourtney Kardashian with her family
What do you say about the style of the period of pregnancy?
Kim: I would advise a year drop out of life and forget about style and fashion, focusing on ourselves and future baby. If you have the opportunity, it is better not to go out all the time. So it will be safer for you two.
Chloe: It's very simple, you continue to wear the same clothes, except for a size or two larger. You can stop the selection of dresses for flying to the floor. The main thing is that you feel comfortable.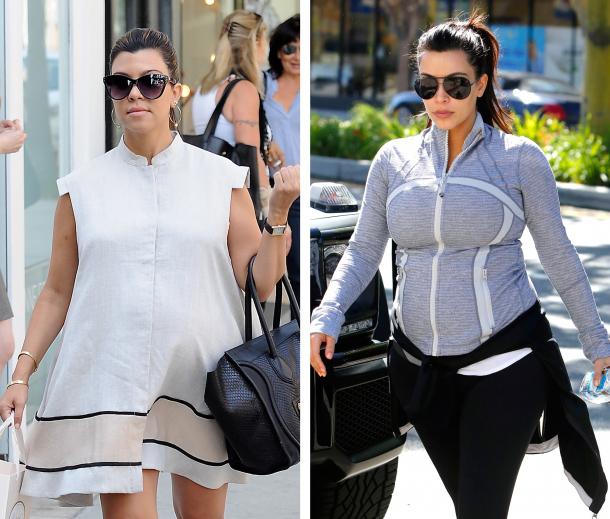 Kim and Kourtney during pregnancy