Stars on the Kremlin towers were not so long ago. Until 1935 in the heart of the country of victorious socialism still adorned gilded characters tsarist double-headed eagles. Under the cut is not an easy story Kremlin stars and eagles.
Since the 1600s the four towers of the Kremlin (Trinity, the Saviour, and Nicholas Borovitskaya) decorated with symbols of Russian statehood - huge gilded two-headed eagles. These eagles are not seated at the spiers centuries - they change quite often (after all, still some researchers argue from what they were material - metal or gilded wood, there is evidence that some body eagles - if not all - was made of wood, and other details - metal, but it is logical to assume that those first two-headed birds, were made entirely of wood). This fact - the fact of constant rotation capstan jewelry - to remember, because it was he who subsequently played a major role during the replacement of the Eagles at the stars.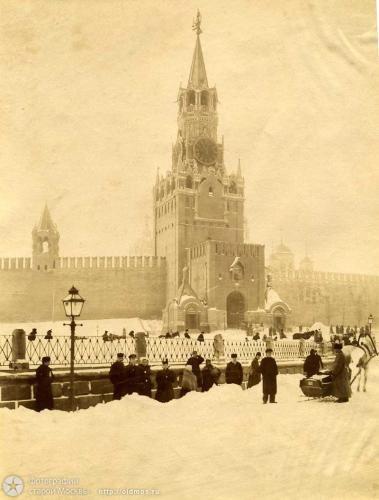 In the first years of Soviet power all the double-headed eagles in the country were destroyed, all but four. Four gilded eagle sitting on the towers of the Kremlin. Replacing the royal eagles red stars on the Kremlin towers repeatedly arose soon after the revolution. However, this change was associated with large cash expenditures and therefore could not be held in the first years of Soviet power.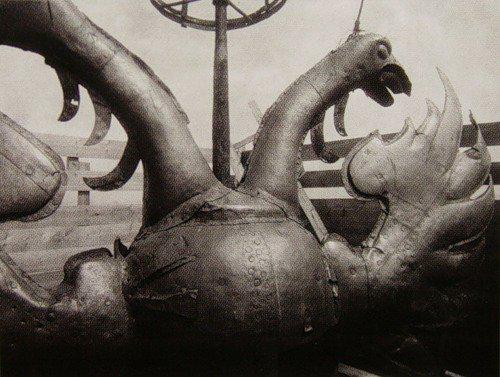 A real opportunity to provide funding for the installation of stars on the Kremlin towers appeared much later. In 1930 he turned to the artist and art critic Igor Grabar asking you to set the artistic and historical value of the Kremlin eagles. He replied: & quot; ... none of the currently existing on the Kremlin towers eagles is not an ancient monument and as such can not be protecting & quot ;.
Parade of 1935. Eagles look like flies Maxim Gorky and spoil the celebration of Soviet power.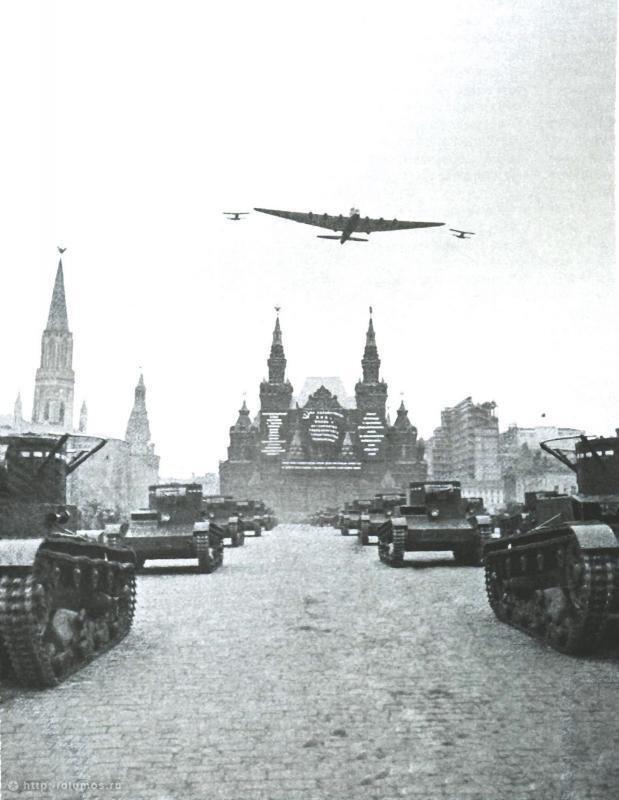 In August 1935, in the national press have posted the following message TASS: "The Council of People's Commissars of the USSR, the Central Committee of the CPSU (b) decided to November 7, 1935 to remove 4 eagle located on the Saviour, St. Nicholas, Borovitskaya, Trinity Tower Kremlin wall, and 2 Eagle Historical Museum. By that same date, decided to install on these four towers of the Kremlin five-pointed star with hammer and sickle ».