A few days ago it was announced that John Galliano will conduct a series of master classes at the Faculty in the famous fashion school Parsons The New School For Design. Enthusiastic students of the news already being started preparing for the first class, which was to be called "Show me emotion," but suddenly the master class was canceled.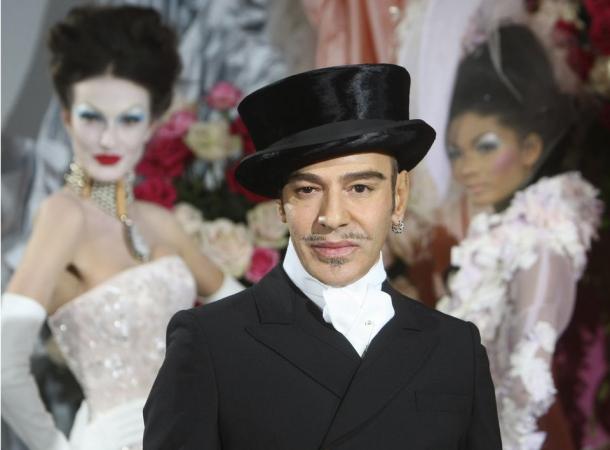 We had planned to hold a forum including a frank discussion about the career of Mr. Gagliano. However, an agreement with him about the details now and have not been achieved and therefore implement a program is not possible. We apologize for students who are expected to participate in the seminar.
What exactly is meant by the words "failed to reach an agreement," the author of the message, the president of Parsons David Van Zandt, did not explain, but explained the situation the magazine New York Magazine. According to the publication, Galliano refused to participate in "a frank discussion" of his career because of the issues that may affect the subject of his dismissal from his post as creative director of Dior.
In addition to this version, the network also has information about the existence of some petitions against teaching Galliano, which currently has collected more than 2,000 signatures. The initiator of the petition was the Jewish community Parsons, whose members considered scandalous invitation designer to the position of teacher at the school this insult and demanded the cancellation of master classes. Judging from how to resolve the situation, the leadership of Parsons decided to side with Jewish students, thus depriving other students invaluable and perhaps the only one in a lifetime opportunity to learn from this legendary fashion.