New series)
Christina Ricci vs. Lady Gaga
Generally difficult to compare Gaga to someone else ... But dress something still the same! Christina Ricci looks amazing in this dress feminine and Gaga - amazingly shocking: bright pink lipstick, duct tape on her nipples, glasses and even something difficult on his head ... his voice entirely give Ricci, but I admit that there are fans of the extravaganza that creates Lady Gaga.
Drew Barrymore vs. Jennifer Lopez
For the first time in this category, I came across a dress in the studio photo shoot, but I admit that this dress - the perfect choice for a luxurious shooting. I - for Drew Barrymore because she is red! Think of it as solidarity red, but green - the color red)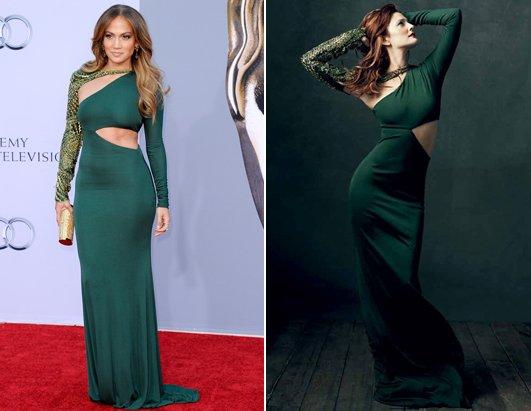 Gloria Estefan against Kate Winslet
I just fell in love with this beautiful dress ... It makes slimmer figure, emphasizes the chest ... and in general it is divine! Another thing is that this dress does not fit skinny without such luxury forms. I do not know which of the two beautiful women to choose, they are both great in this dress.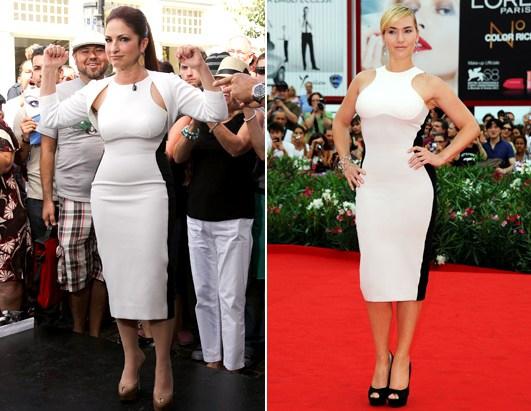 Kardashian sisters in identical dresses of their own clothing collection - decided to hold a PR campaign, so to speak. Kourtney Kardashian is the sweetest in this bright lace dress.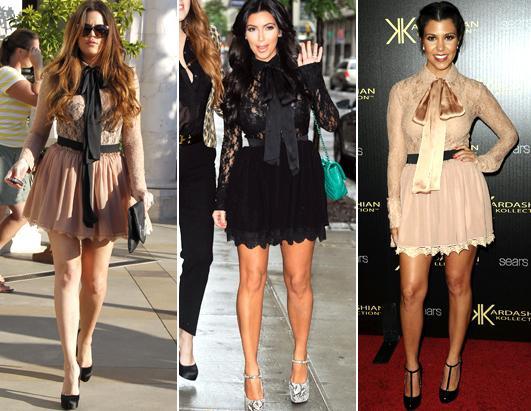 Kate Middleton vs. Sarah Jessica Parker
Again infinitely difficult choice between women who throughout the world are known for their excellent taste. The only thing that bothers me in these photos, it's an odd choice of footwear from Parker. In my opinion, the red shoes too flashy looks with this classic suit. But Kate has done, so she wins)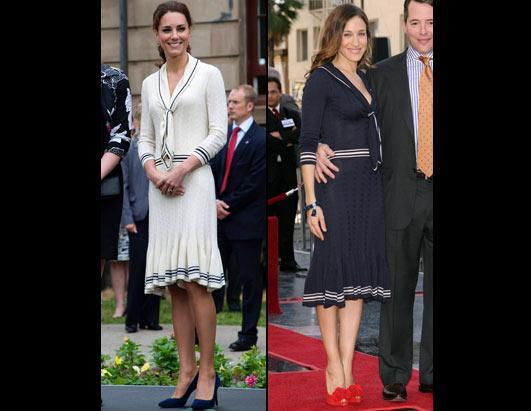 Kim Kardashian vs. Chloe Kardashian
Until now, I thought that bandage dress simply doomed to look perfect on any figure! But the example of Chloe Kardashian reassured me in this ... now I see that things are not so simple. But Kim fellow - always in great shape.
Stephanie Pratt vs. Ashley Tisdale
Today I like the selection all photos of cute girls in pretty dresses ... no battle does not go, one big emotion)
Pippa Middleton vs. Lindsay Lohan
Here is the news! Sample modesty and restraint against licentiousness and depravity of the sample, forgive me, a few fans of Lindsay ... However, in my opinion, even the same clothes they wear differently: Lindsay bared breasts so that more is nowhere. But Pippa decently covered.
Rihanna vs. Naomi Campbell
Very unusual dress and cape too. However, a stunning shiny fur, which chose Naomi looks much more interesting than that of Rihanna.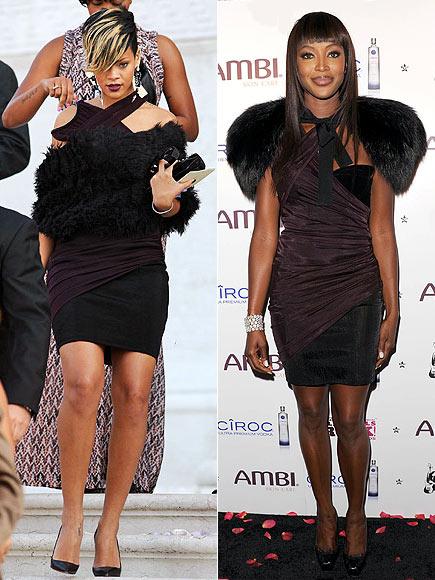 Britney Spears vs. Kim Kardashian
Elegant mini dress with heavy black boots? Alas, no. Kim won.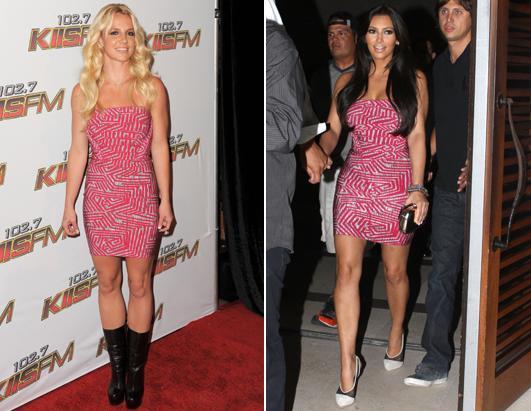 Eliza Dushku Chloe Sevigny against
Dress-trasnformer: Eliza him walking through the streets, and Chloe's put it to the presentation. And so, so well. However, the choice of Chloe I like - amazing shoes and mini handbag created a great image.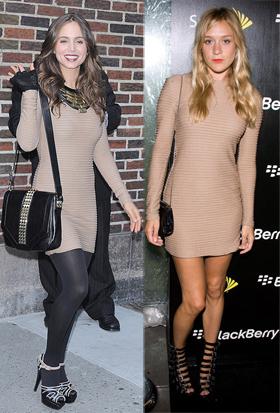 Kelly Ripa against Reese Witherspoon
Two blondes have chosen an interesting dress classic cut. No Accessory anything extra.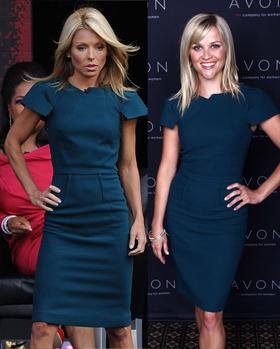 Denise Richards, Lo Bosworth
They look like the picture and negative. However, I prefer more white dress with black pattern - it looks interesting.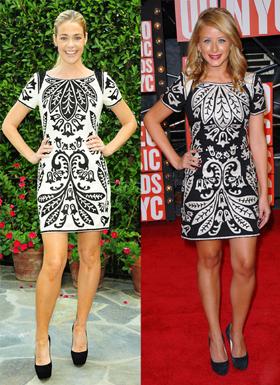 Lara Bingle against Rihanna
Rihanna cooler! Just look what the necklace she picked up this dress, what an amazing shoes!
Mariah Carrey vs. Anne Hathaway
Another bandage dress. This in itself is a bright, vivid details that others have extra. Therefore Anne with its classic outdoor shoes made the right choice.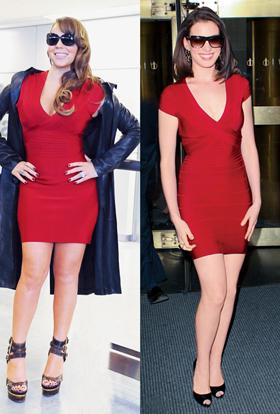 Nicky Hilton vs. Amanda Bynes
Nicky has done an excellent hair, playing hippie style, and even picked up shoes.