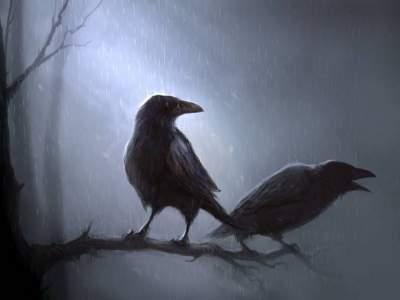 Familiar shared heartbreaking story with a mystical touch.
She settled in a cozy apartment in the fall in the same quiet and cozy courtyard on Czeslaw Belinsky. For their cars as something immediately identify "their" parking place that no one else claimed. Was pleased with the move - could not get enough.
Idyll unto the succession of events. As in the pre-Christmas evening discovered she came into the yard, that "it" place is taken by some stranger. Well, people here and there actively move. Holiday - it is. Ached something in his stomach, but oh well - what can you do. Put your pepelats twenty meters on the space ...
In the morning the alarm went off. The sleeping girl blown up, jumped out into the street, walked around the machine - everything is clean. Back. Only began to fall asleep - the same story. Jumped again. Already bad thoughts wander. Purely all! In general, until the morning alarm was repeated with sad methodically. Could not sleep.
The next morning the ramp to electronics - say, look, maybe a bug? "All right, - they say - normal settings. Everything works »
In the evening, put the car on "their" place. The night passed quietly.
However, the next night again someone took "legal". Nothing to do. Put back to free. Almost there, where two nights ago ...
Around the morning alarm readiness and howled with joy. Girl on the street - no one and nothing. Back. "And I'll watch a minute of the window," - thinks. Forty minutes later the signal is activated - not seen prichiny.I another hour. Lack of sleep and embittered neponyatki girl after another "rise!" Decides to wait in the street. Well, there must be some explanation! It'S Cold. But stubbornly waiting.
And waited. Sounds pretty hollow to the streets "boom", which is out of the apartment, of course, can not be heard. She lifts her head.
This crow is because in their backyard fun. Pick up any little bit weighty nonsense and occasionally toss a tree. And before the "it" places a branch and does not reach.
Raven now hates - horror.