This week, the web was laid out a new song Lana Del Rey «So Legit», which contains an unequivocal insult towards her colleagues on the shop floor Stefani Germanotta, known to the world as Lady Gaga. «Stefanie, you suck! I know you sold a 20 millions »(Stephanie, you suck, and I know that you sold 20 million albums).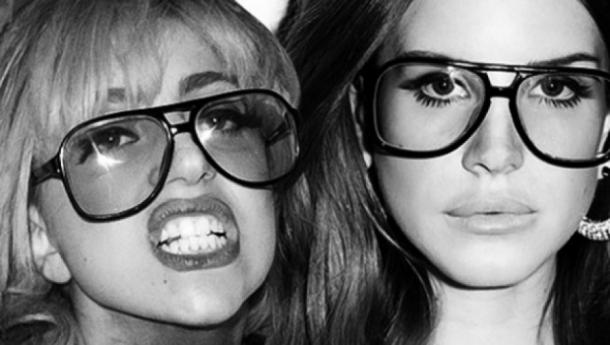 Listen here - fw.to/yVyoQBg (from YouTube it is removed periodically)
Lana does not mince words. Throughout the song, she is puzzled over the phenomenon of pop singer with the image freak:
"All the girls think they know how to sing, but they are in fact" so-so ».
I do not understand why you look like an adult man, and speak as a child? How the hell, your song was a hit, all survived from the mind?
I do not understand why your taste is considered to be refined? What's wrong with Brooklyn, what happened to New York? What happened to my scene that happened to punk rock?
To no one has had no doubt as to who is dedicated to the song, Lana Del Ray asked - «Have we all gone Gaga crazy?» (Have we all gone crazy as Gaga?).
Reaction Lady Gaga is not yet known - any comments by the singer and her representatives have been reported.
This is not the first time that the famous singer and actress publicly insulting each other. Many star girls are famous for their ability to create a scandal out of the blue, unflattering speaking about their colleagues. In the course are all means - under the distribution gets appearance, creativity, man, weight, charges of drug use. In Star Wars no holds barred or divas just looking for another reason to remind myself to fans and reporters?
1. Mariah Carey and Nicki Minaj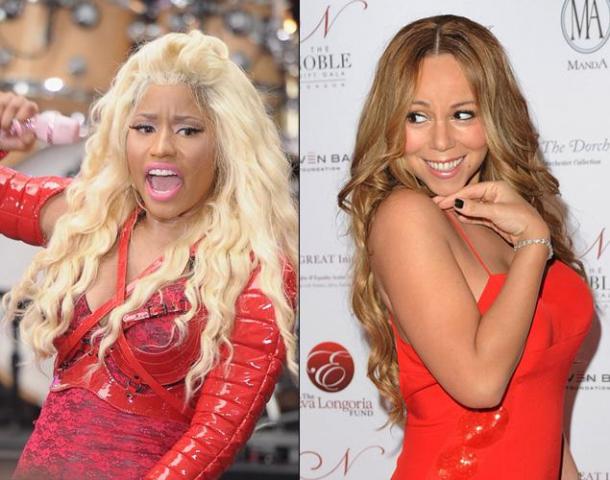 Sweet pop diva and scandalous rapper, had a falling out when in 2012 were judges on the show American Idol. During one of his plays Nicky thought that Mariah is too arrogant, that rap singer could not be ignored, ironically having called Carey "Her Highness." The young singer has promised to survive senior colleagues from the show, and even threatened to shoot her with a pistol. Carey had to hire extra security to protect themselves from the antics Gangsta Nicky.
As a result, producers kicked both saw the falling ratings of the season, and not wishing to turn to cheaper American Idol scandalous talk shows.
2. Christina Aguilera and Kelly Osbourne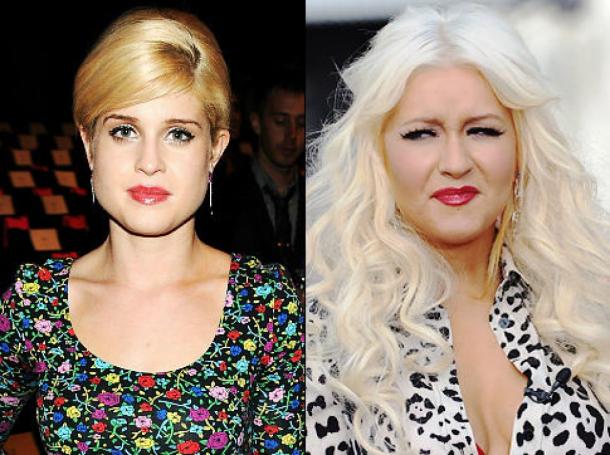 Both girls are likely to be overweight, but do not miss the opportunity to ride on each other for the extra weight. Once Osborne criticized Aguilera for her weight (remember, Kelly managed to lose 32 kg).
As time passed, Christina shocked the public, much better. Kelly did not miss the chance to respond to insults Aguilera, said in August 2011: "It is many years called me fat. But I never was so thick ».
3. Katy Perry and Lily Allen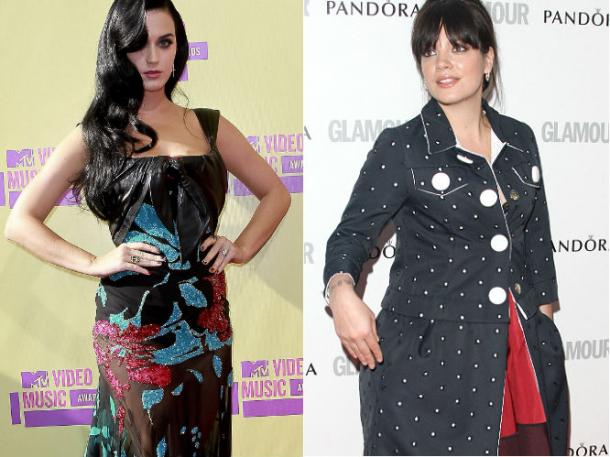 In 2008, British singer Lily Allen and US singer Katy Perry made a correspondence skirmish using public media.
Cathy first opened fire, saying it is "the American version of Lily Allen, but not so thick." Lily was not in debt and in her usual abrupt manner conveyed a clear message through journalists Cathy:
"She is to me very far, it does not perform his own songs, so let shut up!».
4. Lily Allen and Courtney Love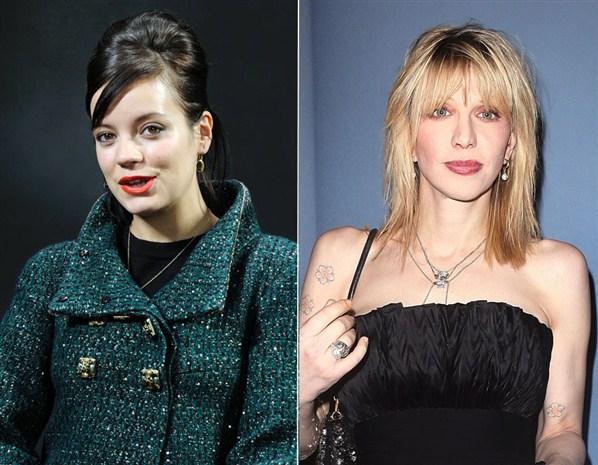 A few years later, Lily Allen once again gave rise to the scandal, this time, almost developed into a brawl. Trifles Briton did not become the object of hatred by the representative of the old guard rocker Courtney Love at the awards ceremony in London in 2010. Grown in greenhouses Allen widow of Kurt Cobain Courtney Love was not too tough - not thinking, soloist of The Hole transferred verbal attack into a physical. The singer managed to separate, but the conflict did not end.
The next day, Lily called Courtney Love "paranoid sticking lunatichkoy on drugs" in his Twitter. Trying to save face, the young singer has denied participation in the fight: "I would never fight with her, I have a rule - not to attack the elderly survivors from the mind of the ladies».
Maybe Courtney no different restraint and adequacy of, and in the words of Allen has some truth, but her response was deadly calm, "I did not choose his opponents terribly lonely, useless unattractive children that no one likes, with whom I even vaguely familiar. " Cruelly, Courtney.
5. Amanda Bynes and Rihanna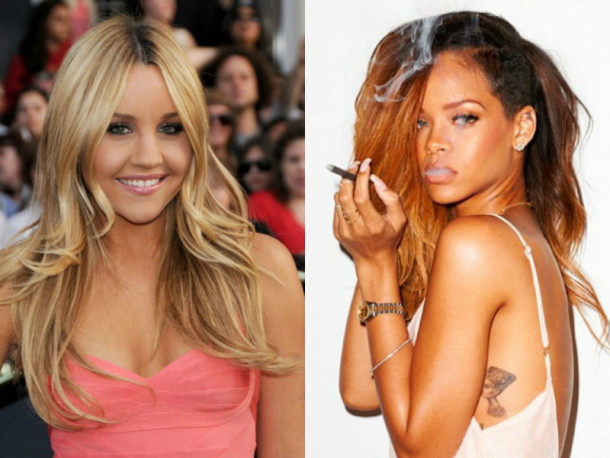 A few months ago another online scandal broke out between the little-known here, but once very popular in the States, the young actress Amanda Bynes and singer Rihanna. More precisely, the scandal did not work - Bains, rolling down an inclined with far greater speed than Lindsay Lohan, is not sufficiently important person to Rea paid her more than a few words.
Amanda, who seems to require urgent treatment, posted to Twitter hateful messages:
"Nobody wants to be your lover, so you can transfer all or even your mother, I named her dog Rihanna.
Chris Brown beat you because you are not very attractive.
You're so ugly when you're trying to look white-skinned.
Unlike you, ugly, I do not do drugs. You're frightened, and you know it! »
Rihanna did not stoop to answer, noting only in passing in the microblogging:
"Did you see what happens when the override output series Intervention?»
After all of the above, the song Lana Del Rey seems not the worst option to annoy rival. Still work, even with the transition to the individual, seems more worthy venue to clarify the relationship than pouring poison in blogs and pulling each other's hair behind the scenes activities.