It's about a man who does not use money, while living in Shanghai five-star hotel.
Let's see how he succeeds.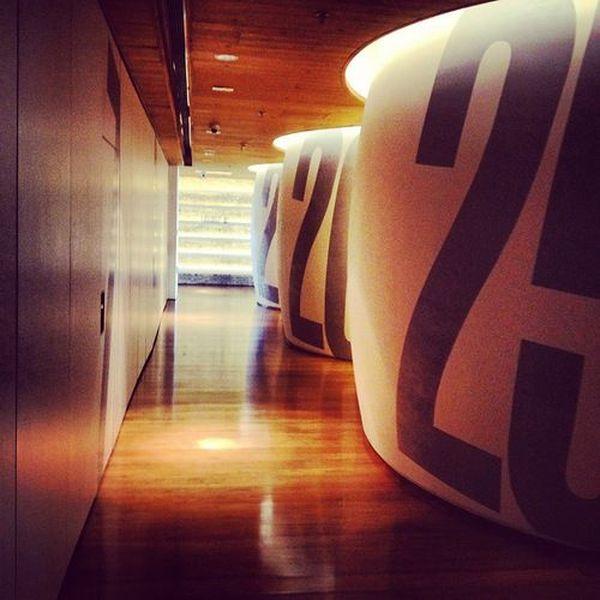 Author: 1. awakened by a phone call. Some Chinese. I babble unpleasantly loud, fast, but most importantly - in Chinese. I tried to explain to its Chinese that the Chinese I do not speak. That did not stop a woman, she rattled like a coffee grinder. I pushed off. Through sekndu again call all over again. I tried to repeat the same thing on his English. Did not help. Disabled. Through sekukndu zvononok again. We had to demonstrate their Russian in all its richness and beauty. Calm down, no longer called.
2. I do not like to sleep long in the morning. Do not like to sleep a long time, I was missing six hours. I am pleased to be sleeping less. It's a pity to waste life in some abstract dreams. I interesting reality that draws subconscious night. Although it is sometimes difficult to believe in the reality of my chirality.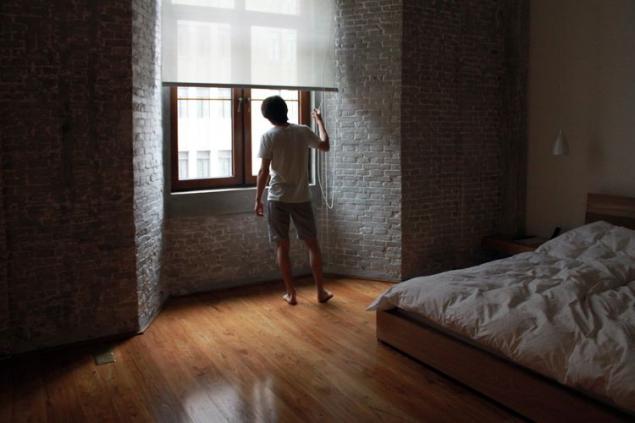 3. Here are living now at the center of one of the most beautiful cities in the world. The luxurious suites. Around servants. Periodically go advanced Commerce and do not hide their envy. And in a pocket that I have - a penny. Only a few yuan, which, if I use, it is extremely rare. I hope that in the future all will not have to pick up the money.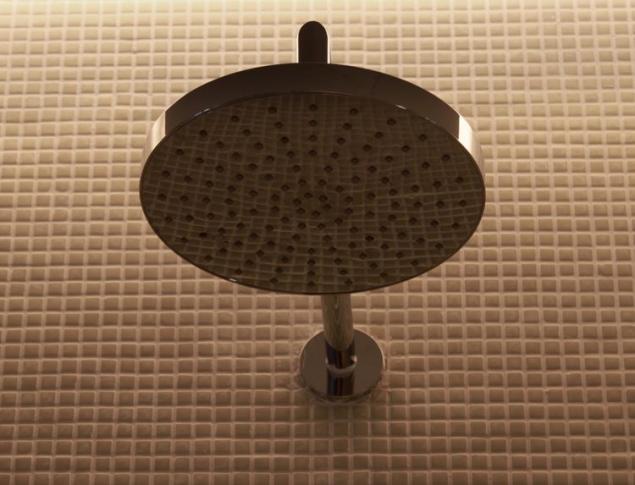 4. Bank account also closed.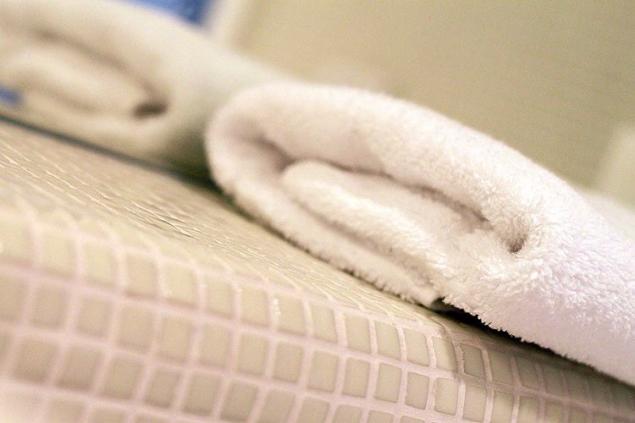 5. Sorry, I forgot to introduce myself. My name is Sergey Balovin. You can just - Balovin. With emphasis on O. But it is possible to And if you really want. In addition, I Balovin, I'm an artist. But many consider me a crook. You could, if you like.
6. So, all as in the joke: I live in poverty, drink old wine, eat cheese, the car without a roof, without konopok phone. And not enough bricks for the walls in the shower: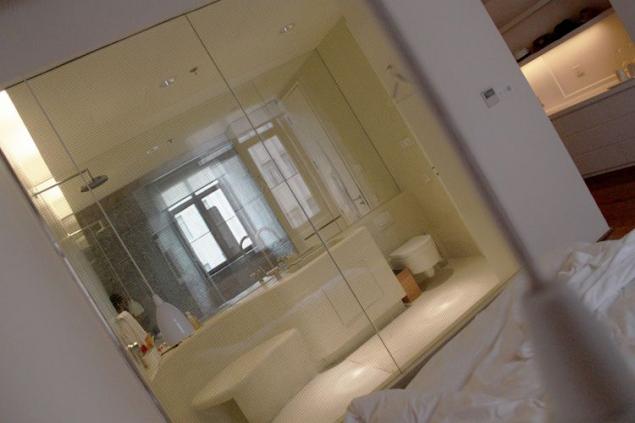 So I have a lot of appreciative audience in front of the hotel.
7. All that hangs in the closet, I have got no money. All that I have received in exchange for portraits.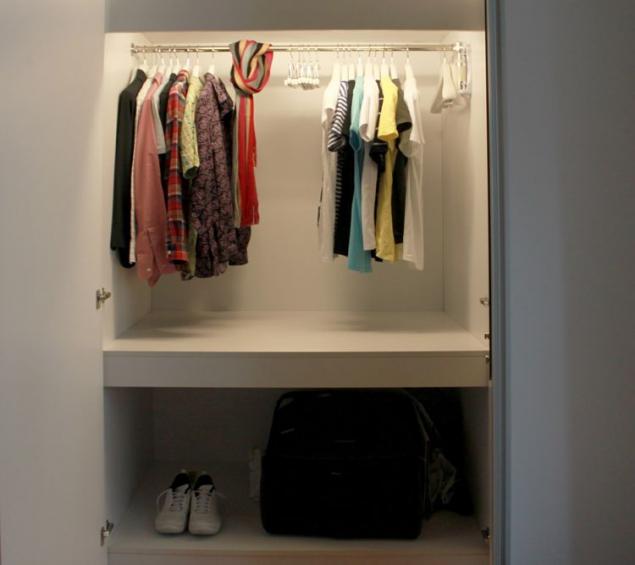 One day my mother believed in my talent. I was five years old. I came to pick me up from kindergarten, the teacher saw a bird drawn in my album and I thought I did. I did not disappoint my mother, but decided to learn how to draw birds is not worse than the teacher. In addition to birds, I always liked to paint portraits of people. People also like it when they paint and they are willing to give for it presents.
8. That the purple shirt I love very much. I gave it to Alexander from St. Petersburg.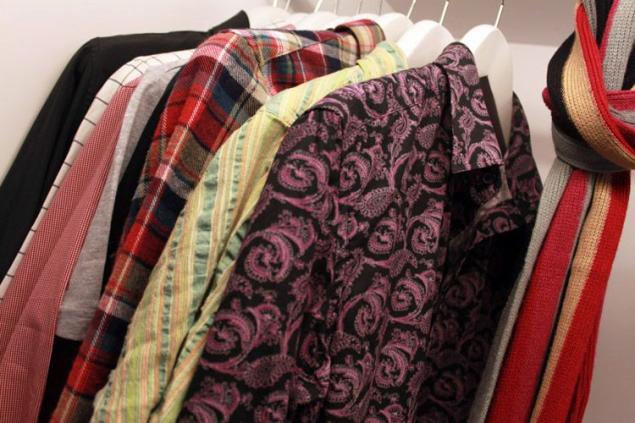 And the one that for her, green, Nastya brought from Barcelona. And, in a surprising coincidence, from the same samomgo shop where, when I still enjoyed the money, he bought his shirts.
9. And this futbloku, presented to me two months ago, I scanned yesterday: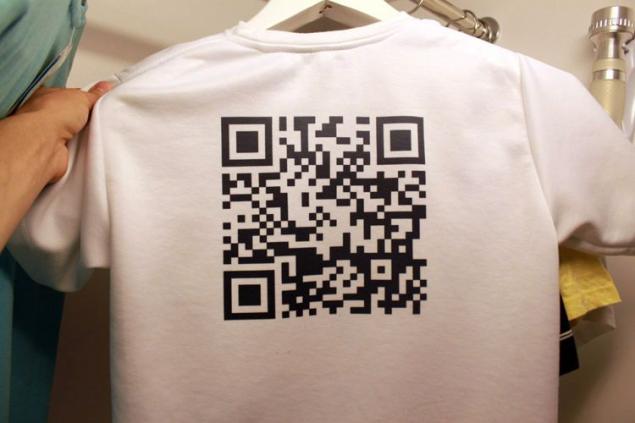 It turned out that this is a link to my blog. Thank Igoryan!
All these clothes have been collected as a result of two shares held in the spring in St. Petersburg and in Shanghai: "Dress -Get a portrait of the artist." If in St. Petersburg I had to draw all those who wrote to me (about three hundred applications) - could open a boutique. Did not have enough time. As a result, I managed to acquire only sixteen futblokami, six shirts, a certain number of socks, a cap with earflaps, fashionable coats, scarves and a pair of jeans four (though the two jeans turned out great, and the other two were just women)
10. Only one futbloku I got no response portrait, even before the dawn of history to barter: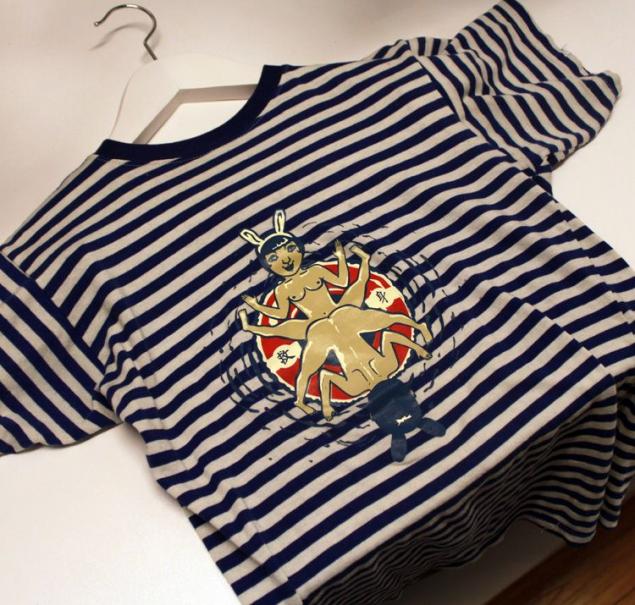 I gave it to Martin Campbell, curator of the gallery Art labor. On futbloke - picture of one of the artists that he puts out there.
11. As with jeans in Peter left school, I decided to repeat the action in Shanghai, after he returned. The result was a new artillery hats: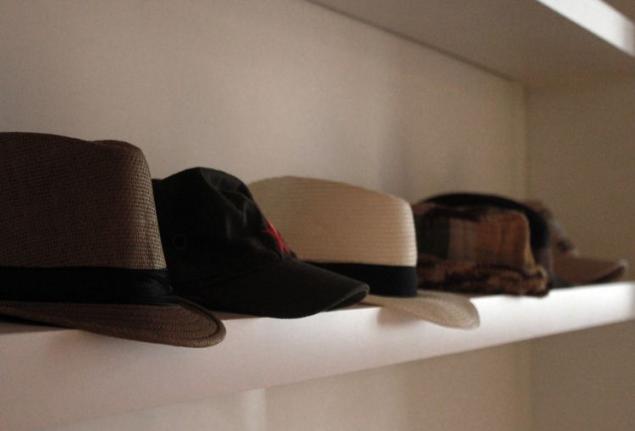 T-shirts for the sixteenth to add four more. A couple of shirts, pants (this time, namely, those that are not) and sneakers.
12. However, the hotel I sooner walk barefoot, it is very pure and natural wood floors.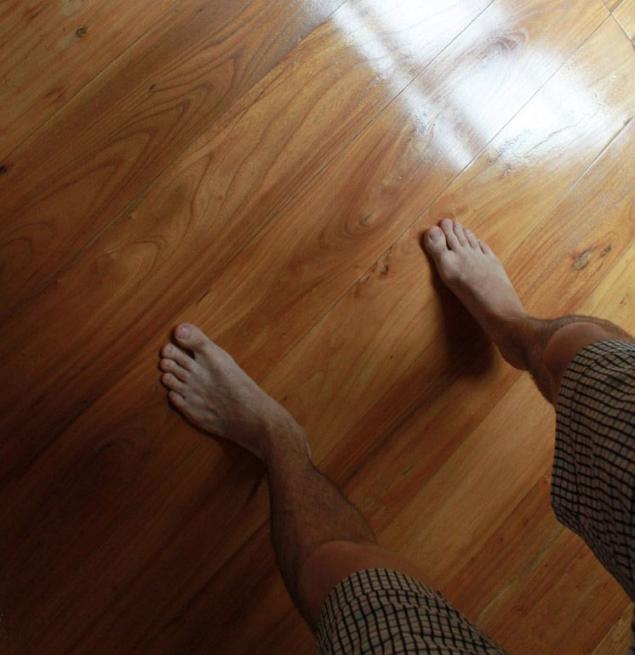 13. And here is the victim of my scams. Everyone here: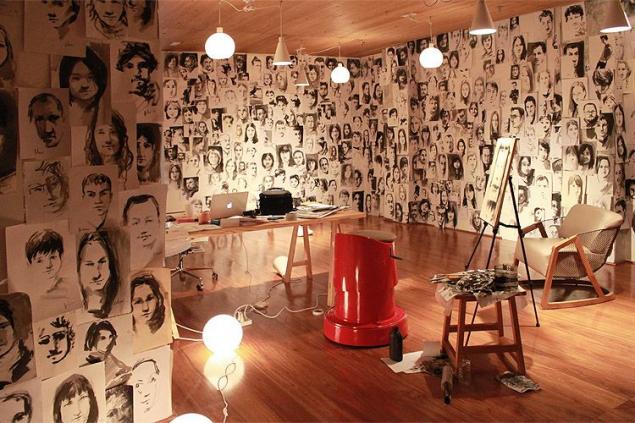 Did not reach the hand recount. Five hundred, roughly.
14. This hotel - not quite normal. Here live the same crooks like me: artists, writers and musicians from around the world. We buy a business-class air tickets, met at the black Mercedes, fed and watered. Every three days, changing bed linen and pure white robe hung on a hanger in the closet. Asks nothing in return, purely philanthropic project of one hour magnate (sorry, I can not say more, but you're all easy to find). Everyone has a chance to be here, if manifest intelligence;)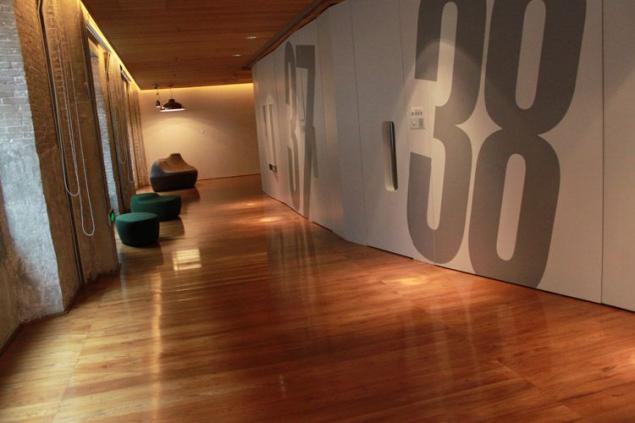 15. All level, though that's not breakfast in bed served. We have breakfast in the communal kitchen.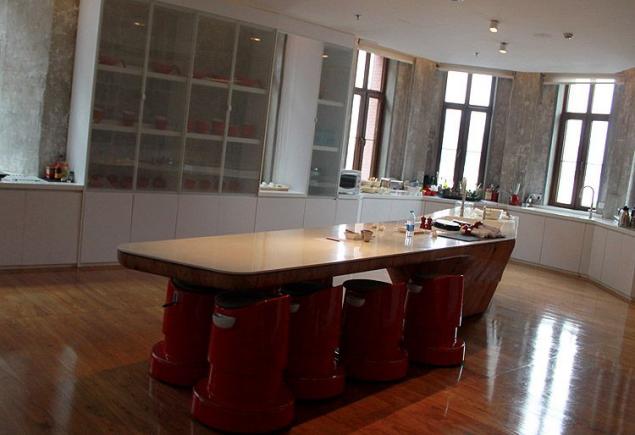 16. But the food is not so bad.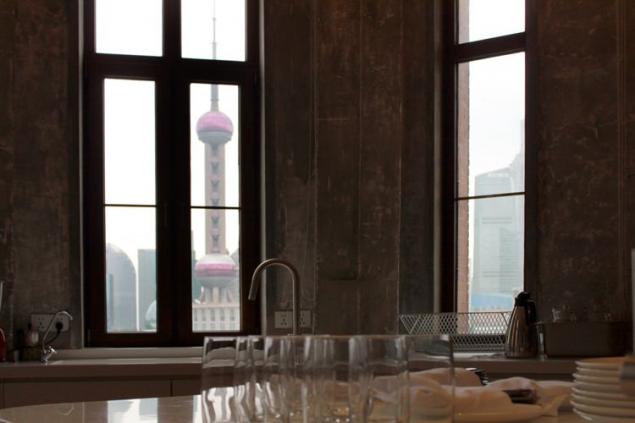 17. Yes and no breakfast.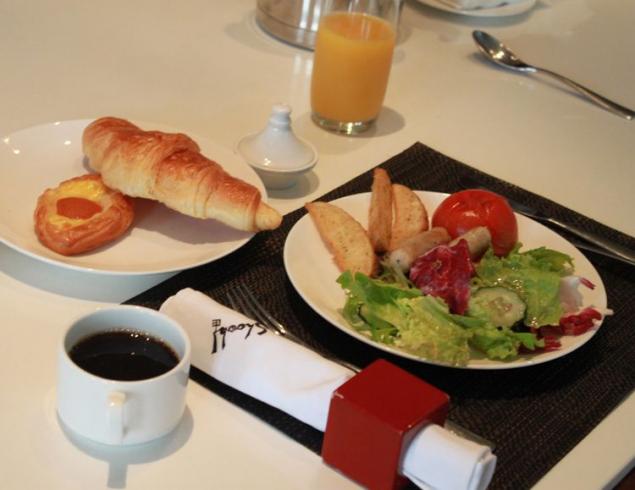 18. In addition, so large that over breakfast all stocking dinner.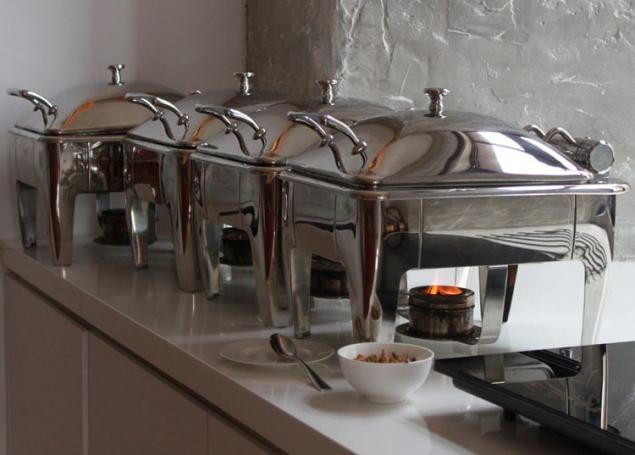 19. The idea that artists living here should meet and communicate. Most encounters happen, of course, in the kitchen. There is infrmatsionnaya board, on which all exchange news and leave the ad.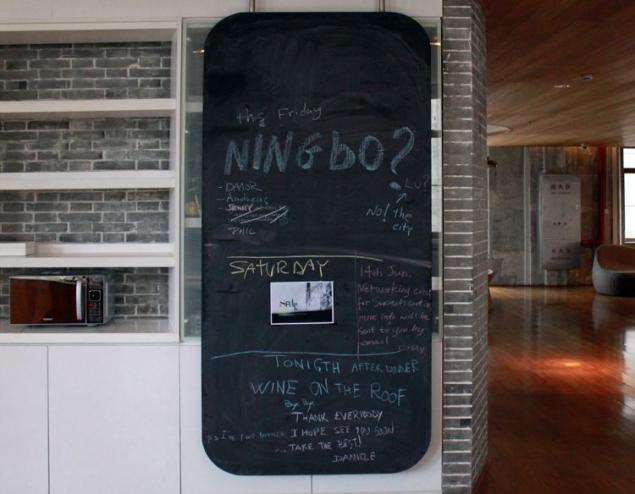 20. Here the inhabitants began to catch breakfast. Danor and Segolin.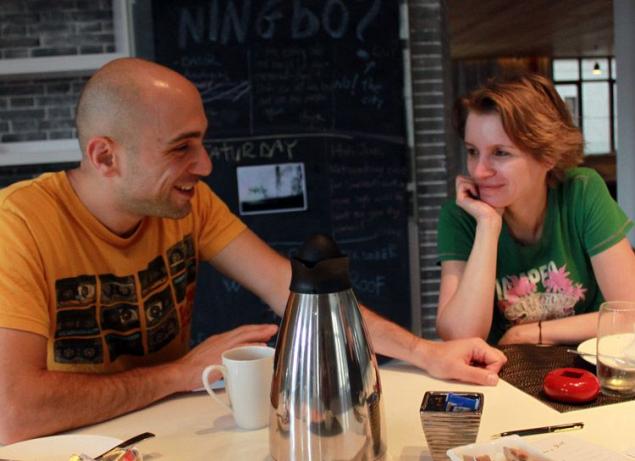 Danor - gay. A Segolin leaving tomorrow morning. Danor said that in Israel, where it is 30% of the population - are gay. A Segolin said that in the evening invites to a restaurant for a farewell dinner.
22. I went to see the paper in art shops, in one of the neighboring streets. He recalled that last registered on Instagrame and began snapping cell phone. All in a row: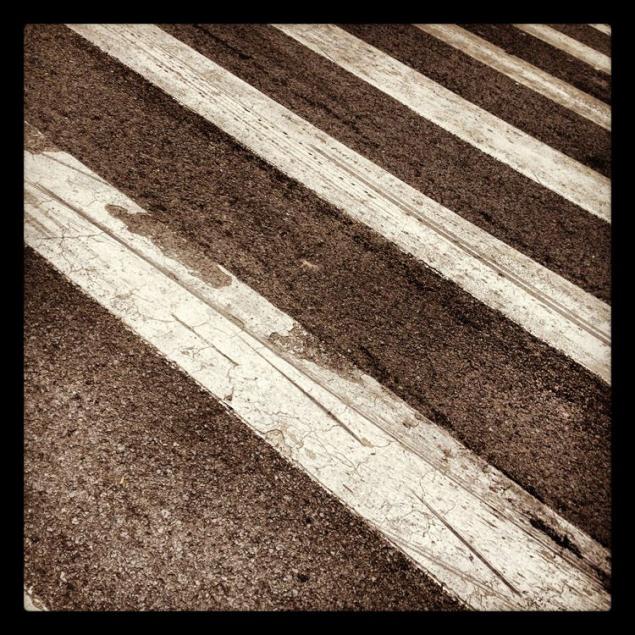 23. From that moment, many photos will be shot phone, and even with all sorts of filters. So I apologize for the vinaigrette.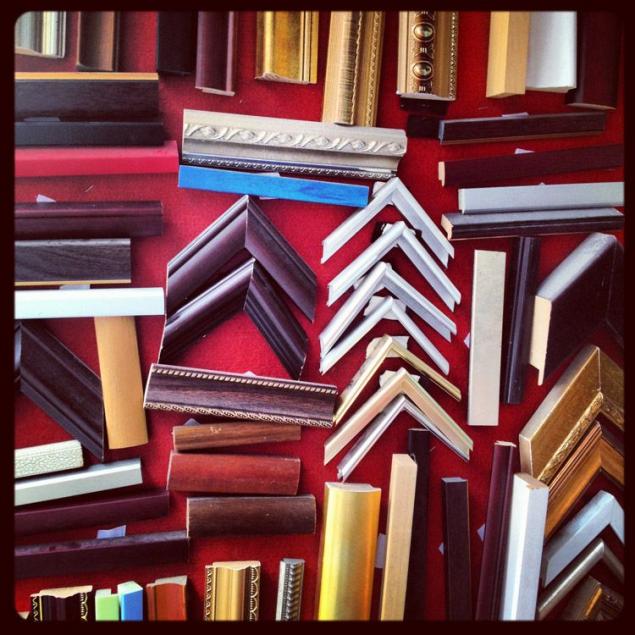 24.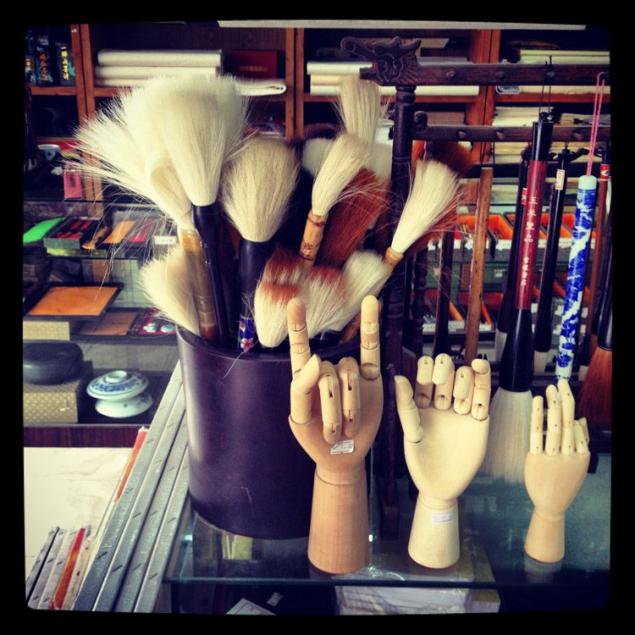 25.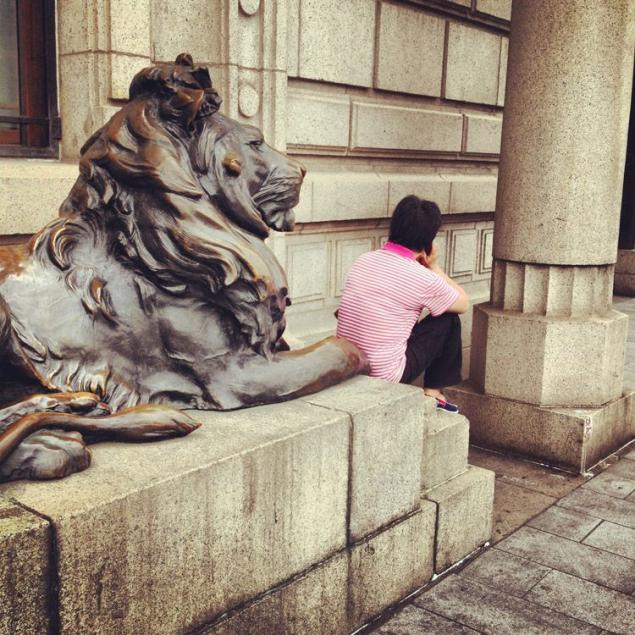 26. Returned. The room restoring order. Take a stroll through the hotel for you clicked: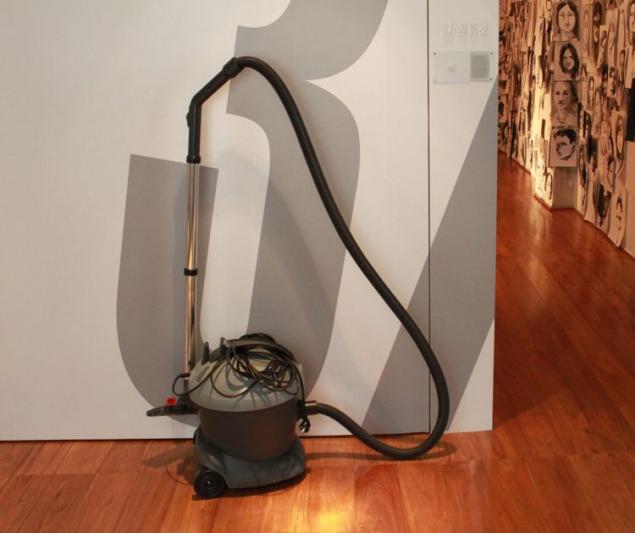 27. Corridor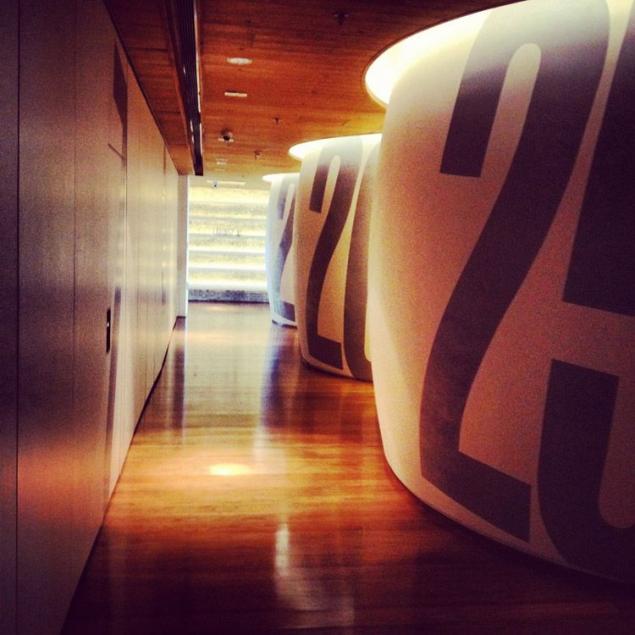 28. Lobby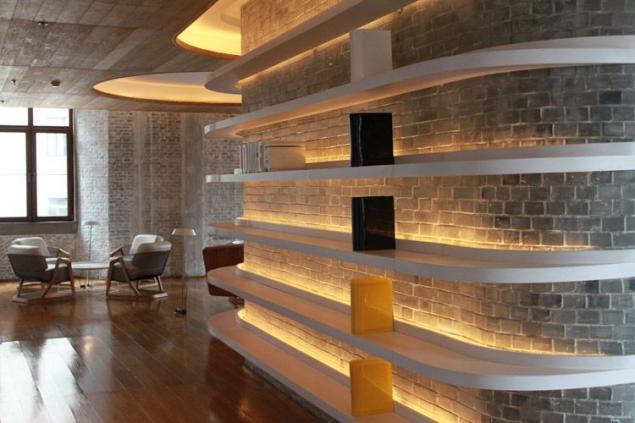 29.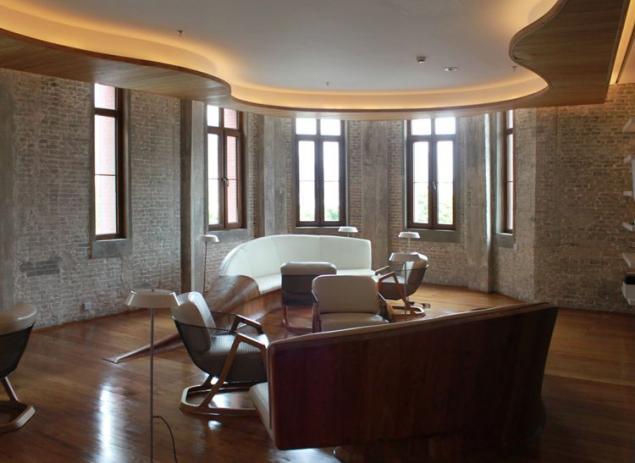 30. Tea, coffee, dance.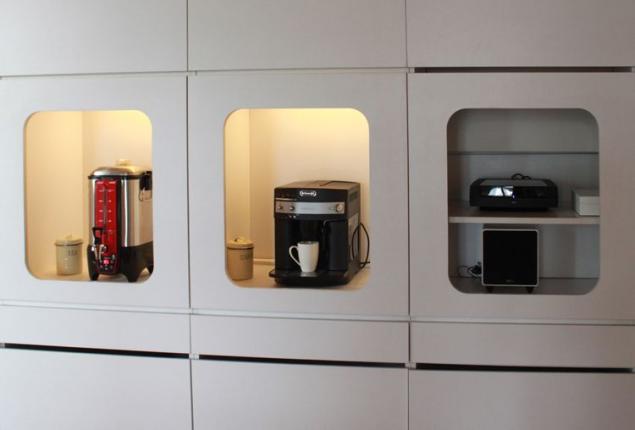 31. By the way, yes, good idea: go up on the roof with a cup of coffee, I show you vidos.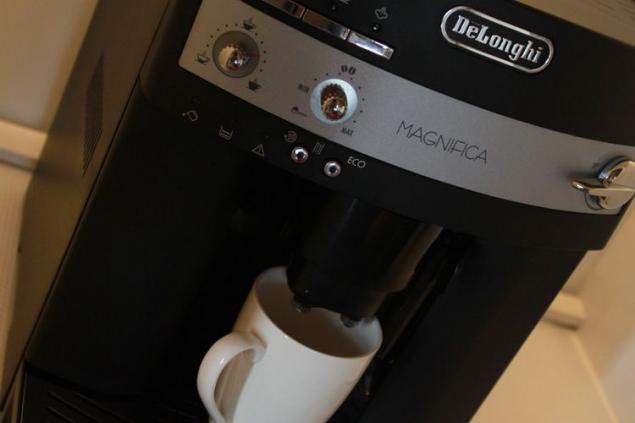 32. In the elevator, too, is not so simple: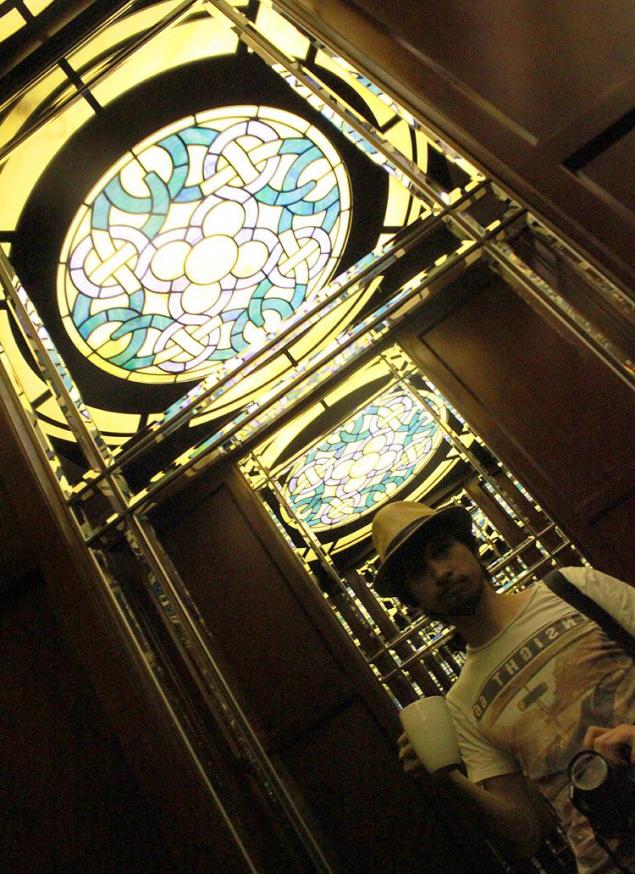 32. On the roof - a bar restaurant «Shook». It opens only five pm, but guests can come back at any time.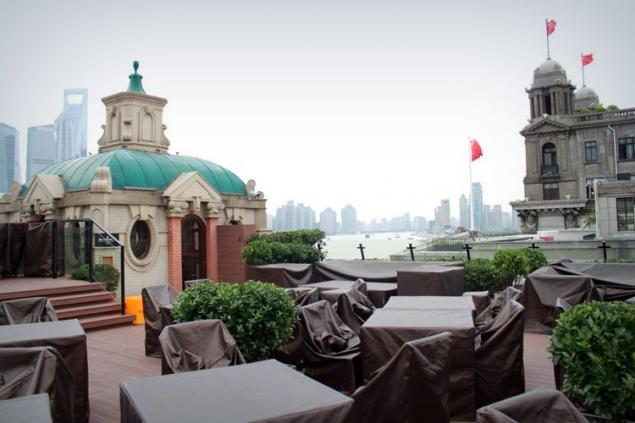 33. And here is the chef with the boss: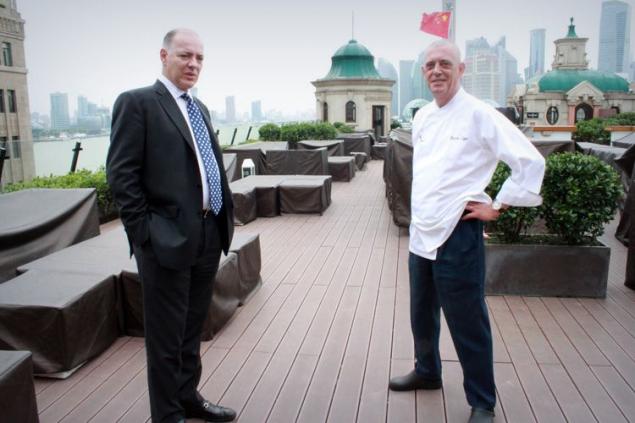 Nedvano invited them to draw visitors to return for dinner. Today, finally gave the go-ahead.
34. Promised vidos: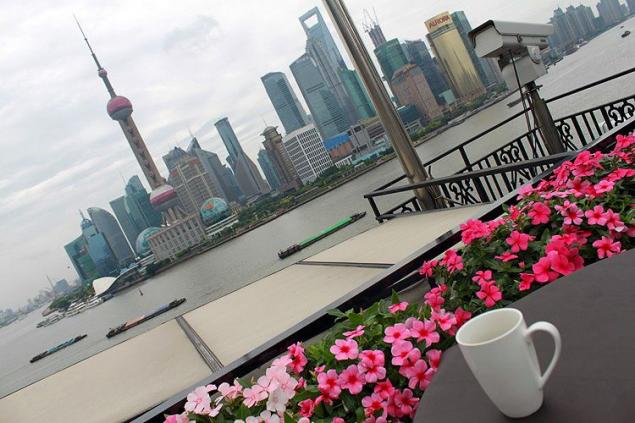 35. On my floor there is a common room with computers, printing equipment and a huge table.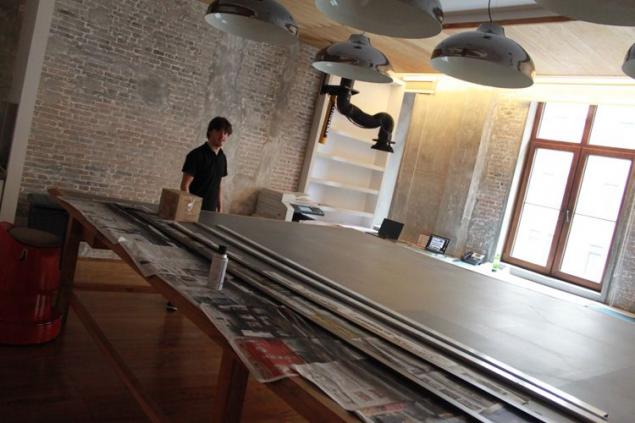 It Cyrille, an artist from France, something to print. In general, it makes a cool video art.
36. Well, the room is cleaned. In the hour of the day has to come to a group of Chinese students from Fudan University - "talking dog look." Preparing studio. He opened the wall. I ask them to bring the TV to show a pair of rollers.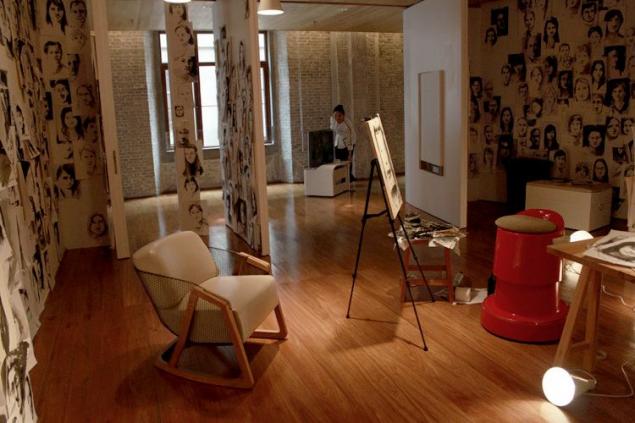 It was not the right cable to connect the TV failed.
37. Students is not canceled.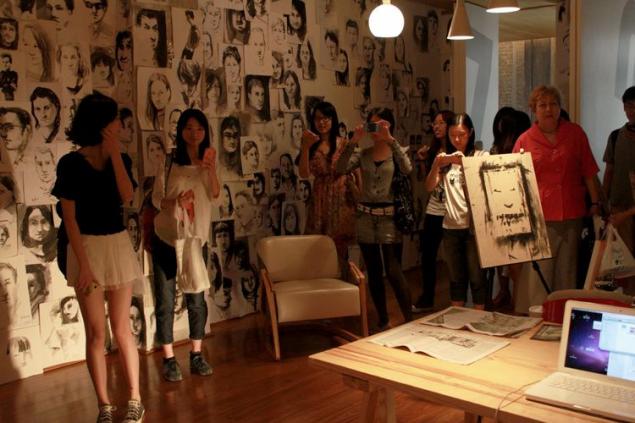 They led Irina Alekseevna. It is, as you dogodatsya, also from Russia. Philologist, a teacher of Russian as a foreign language. In English hardly speaks, in Chinese too. This does not prevent it wonderful to live and work in Shanghai for more than a year.
38. He told stories. Pootvechal questions. I draw a few coeds.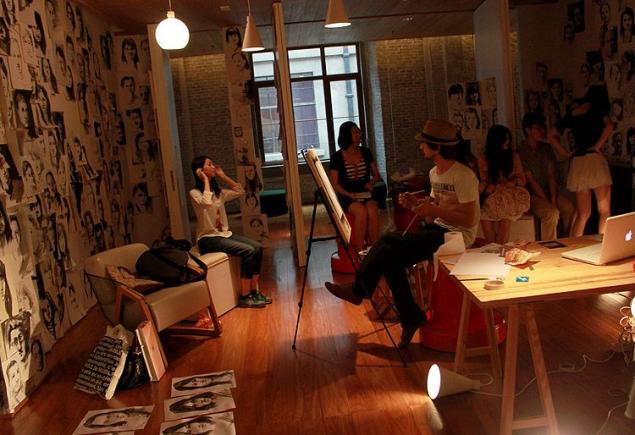 39. Nadar student lunches.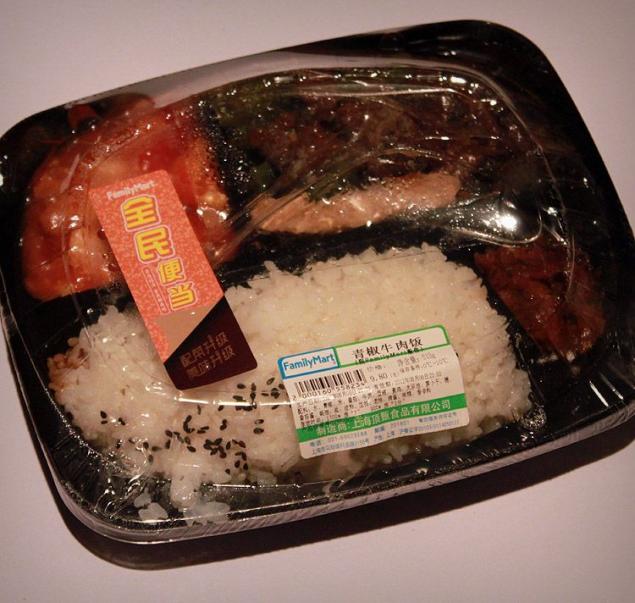 40.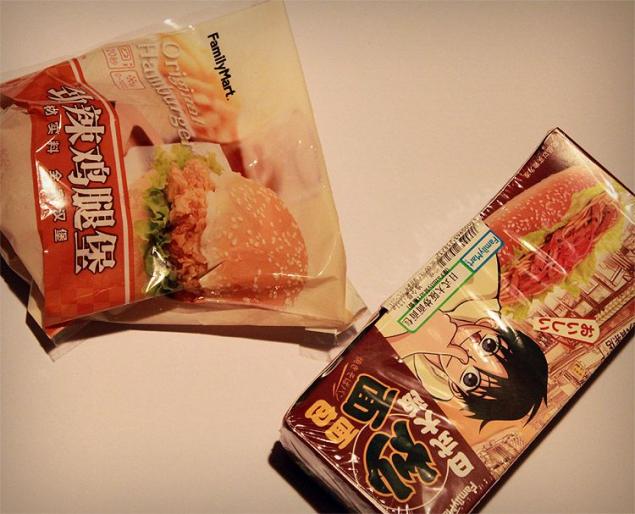 41. Not only dinners: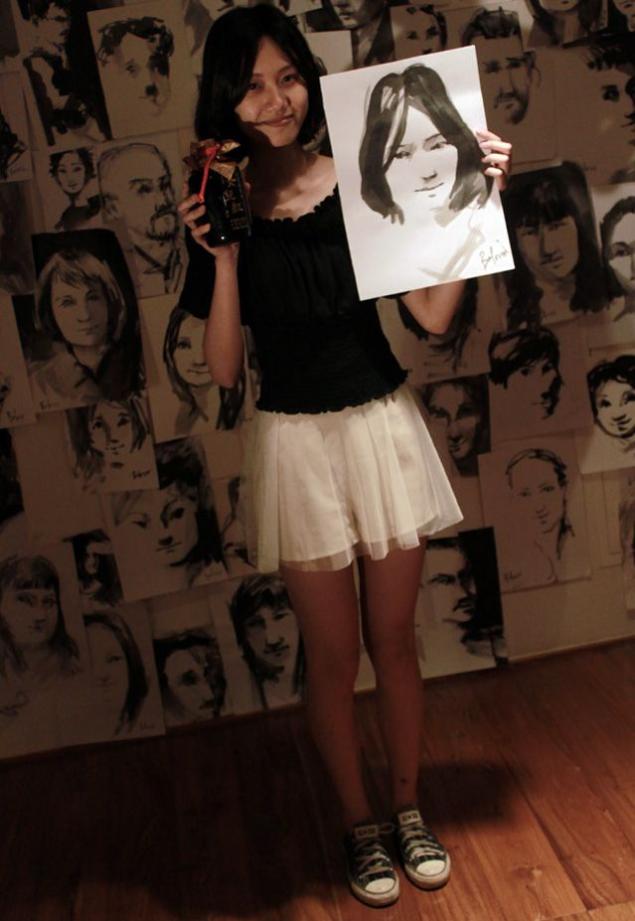 Instead of the planned 42-hour meeting took two and a half. I think everyone was happy. Dean of the Faculty betrayed me a tie with the symbols of the university. By the way I have not vprevye notice: in China do not tear tags with presents them as a bud specially left in plain view.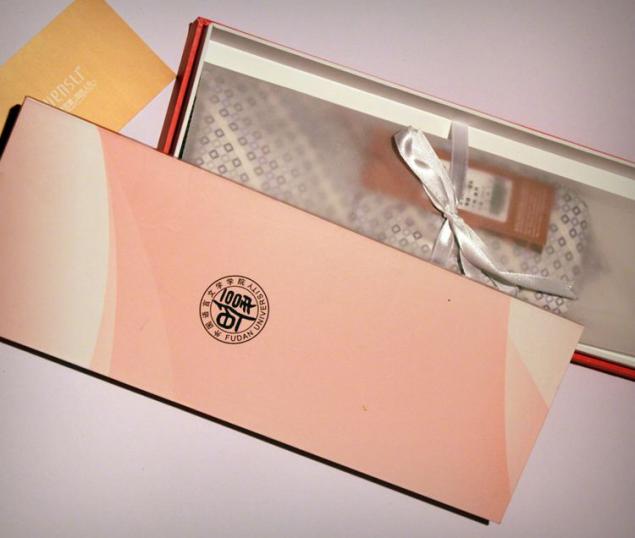 43. Gone. Before dinner with Segolin still plenty of time.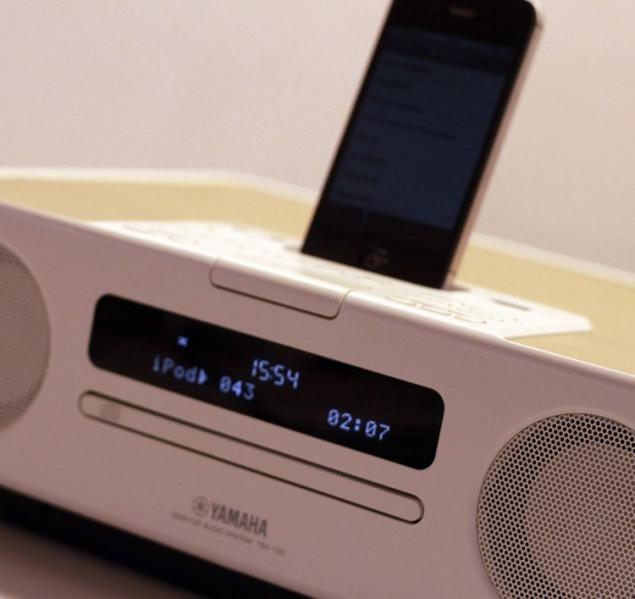 44. You can check your emails and tinker with the route: In January I plan to start a trip around the world without using money. Meals, where, name. In every city paint portraits in exchange for items from the list: from food to tickets. Somewhere make small exhibitions where the easy exchange of shares.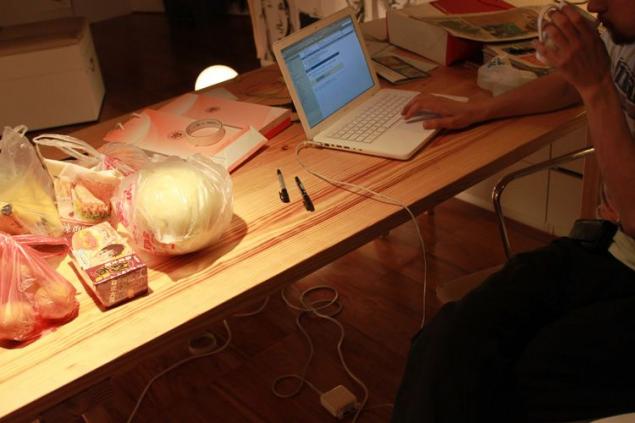 45. trophy student have lunch dinner. Marked on the map stopping places. For doing this quietly fly three o'clock.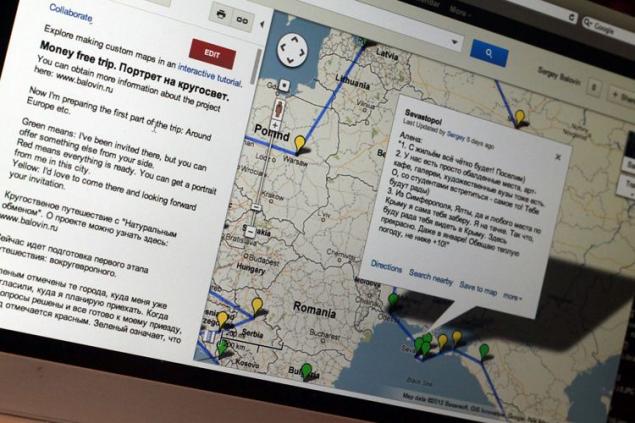 46. ​​In the evening, we usually gather on the roof of a coupling agent for the evening. Prices on the menu do not confuse us. All bring to a failure. Bar uncovered, but it began to rain.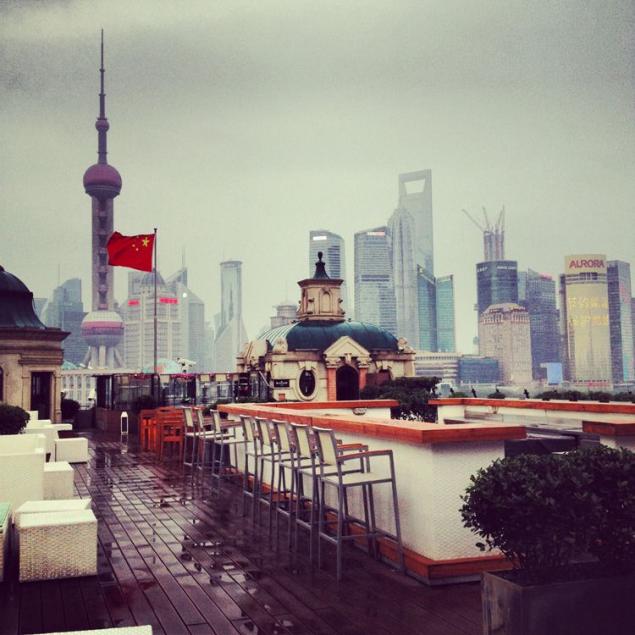 47. After an hour going in the lobby, take a taxi and go to a restaurant to celebrate the departure of Segolin. I pay for a taxi transport map - a universal ticket for all kinds of public transport. Maps can I get the same in return for portraits.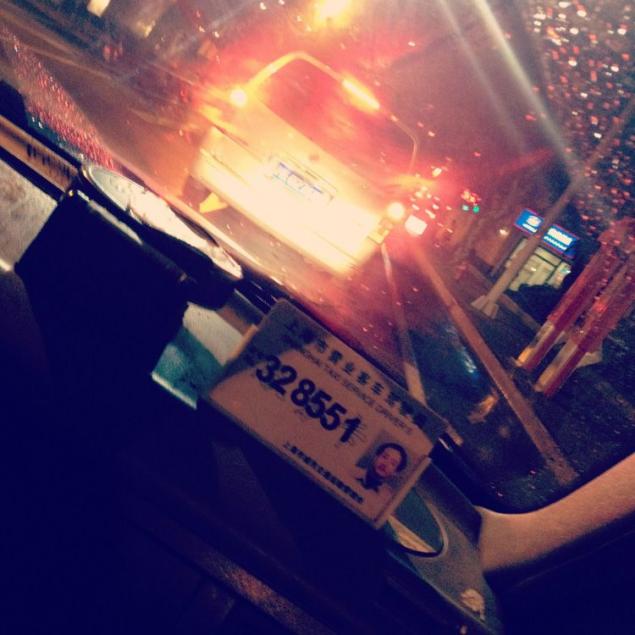 48. Place enjoyable. Twilight. Quietly quietly.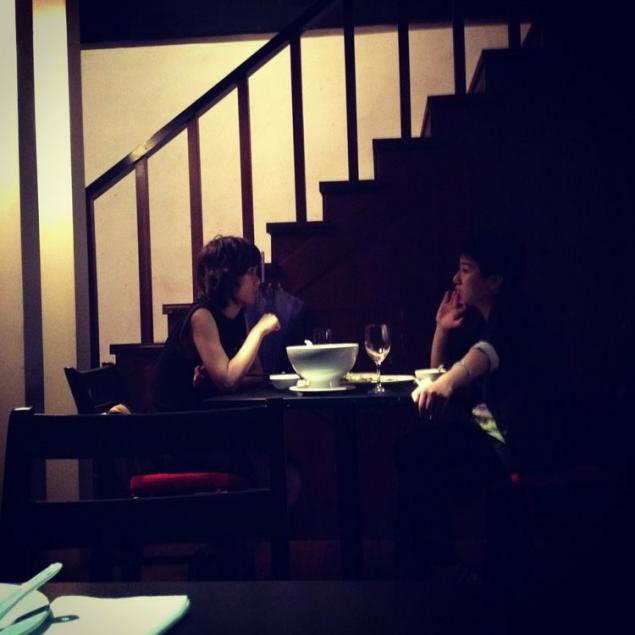 49. My colleagues have been thinking of ordering.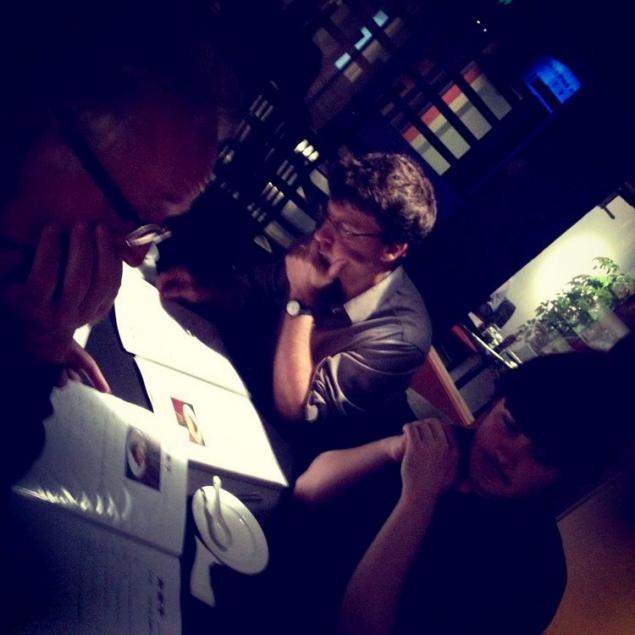 50. However, it seems, is not in vain.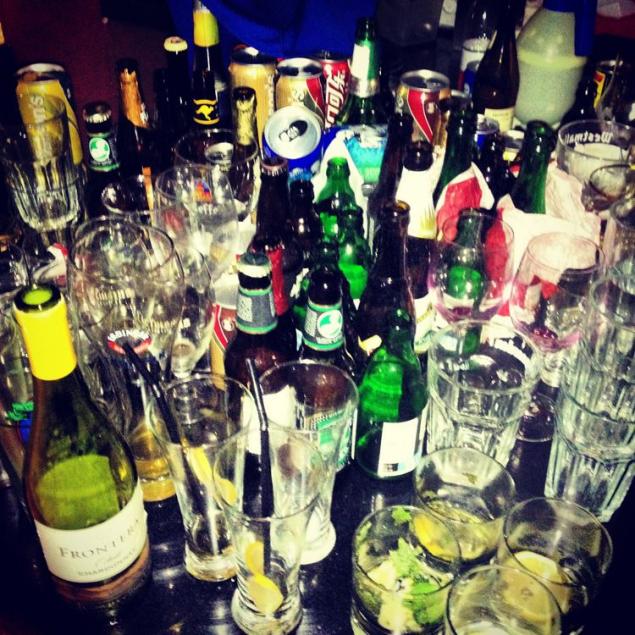 51. eat. Now you can have a drink. The carriage!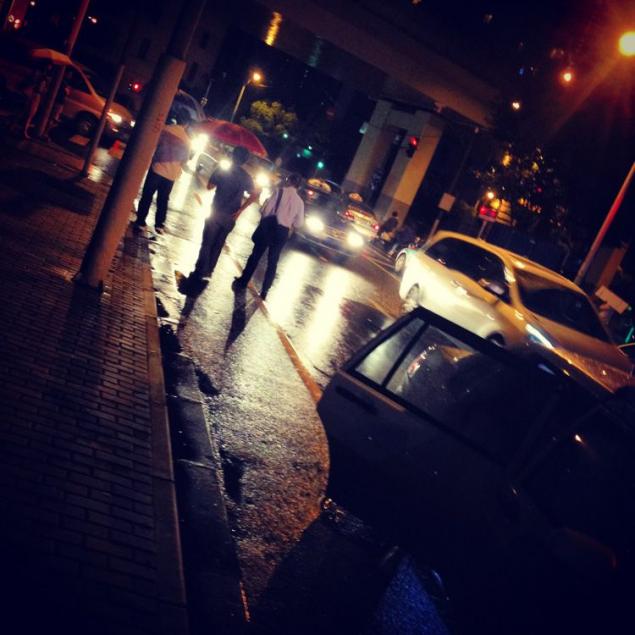 52. Those who went to the Chinese taxi, we know that passengers periodically appears irresistible urge to strangle the driver. In this regard, it is protected by bulletproof glass chair.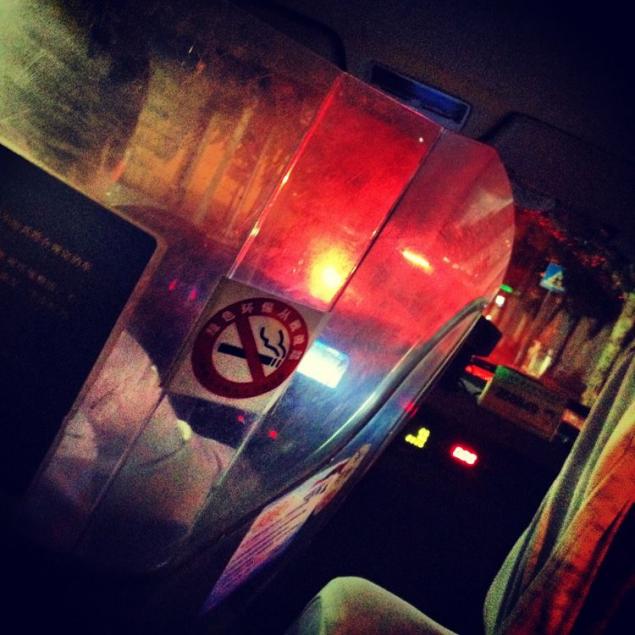 53. arrived. A place called C's Pub. Well I know this street, but it's never been this institution, if not strange.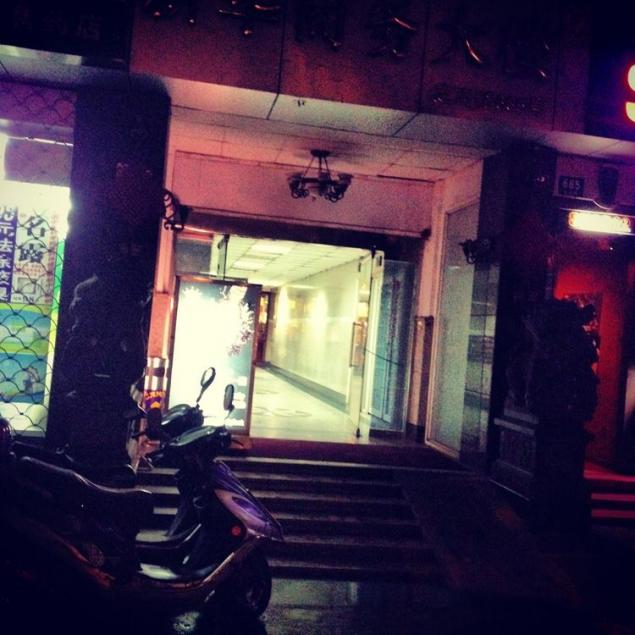 54. entry is difficult to guess what lies inside.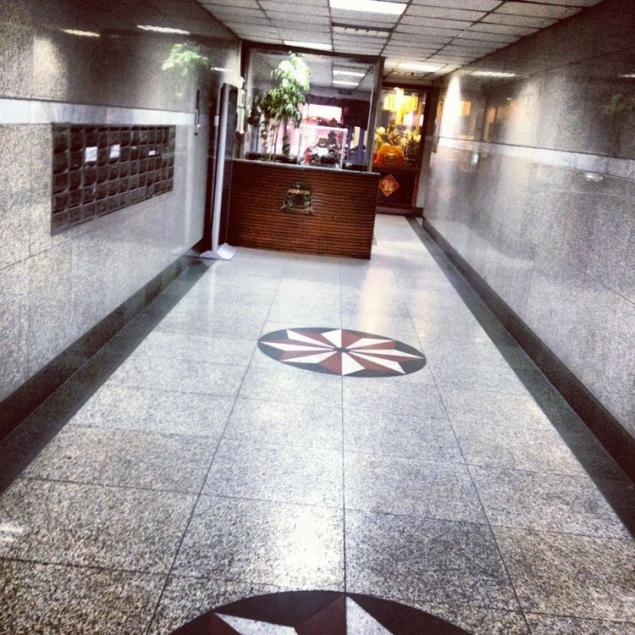 55. And inside is quite nice.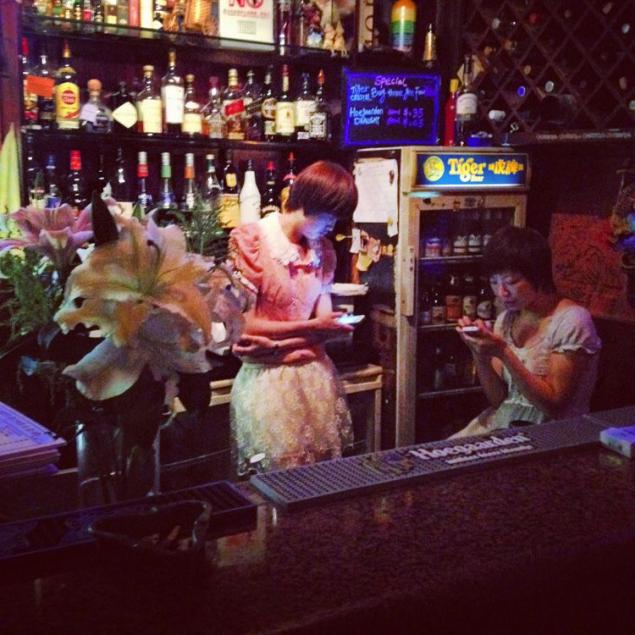 56.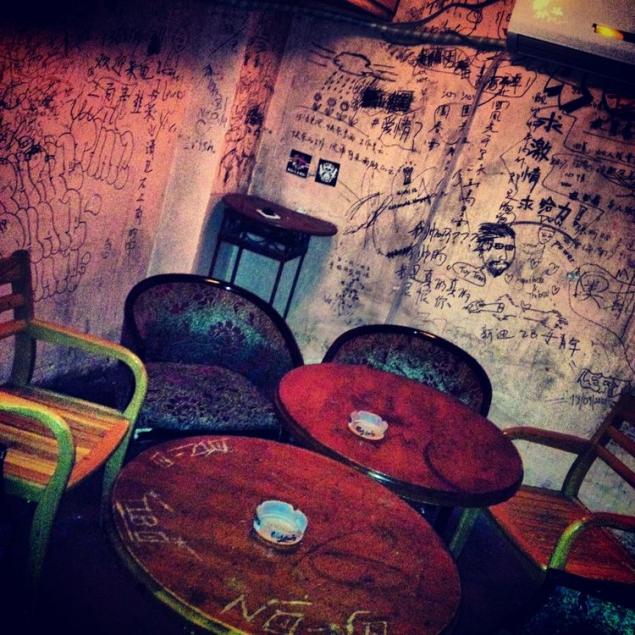 57.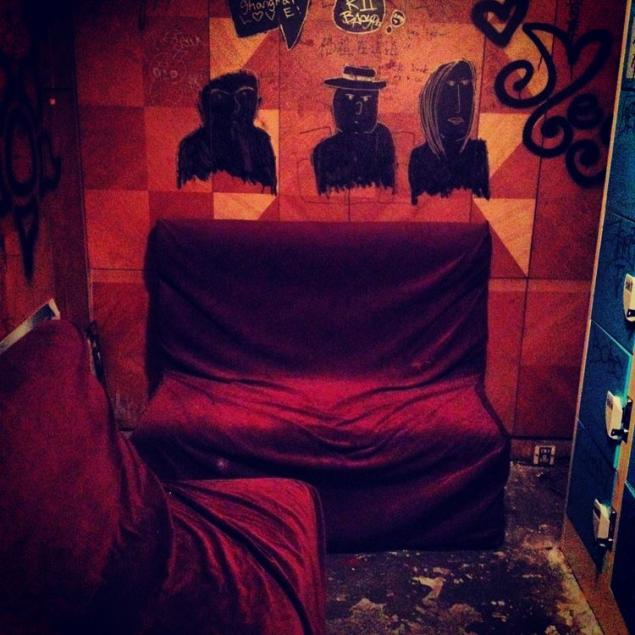 58. I usually take with a small notebook and a pair of black markers "Napoi artist - get a portrait!". But this time all treated the hero of the occasion.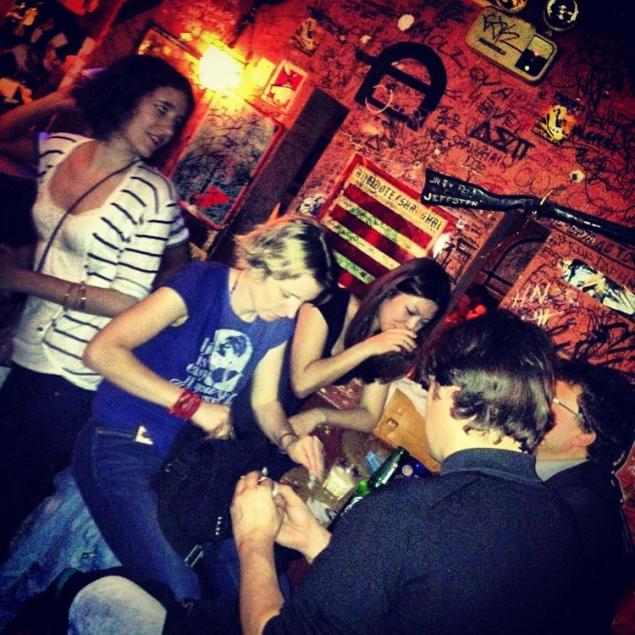 59. Segolin complement the decor of your stikersom. Below, I began to draw it, but finished a self-portrait.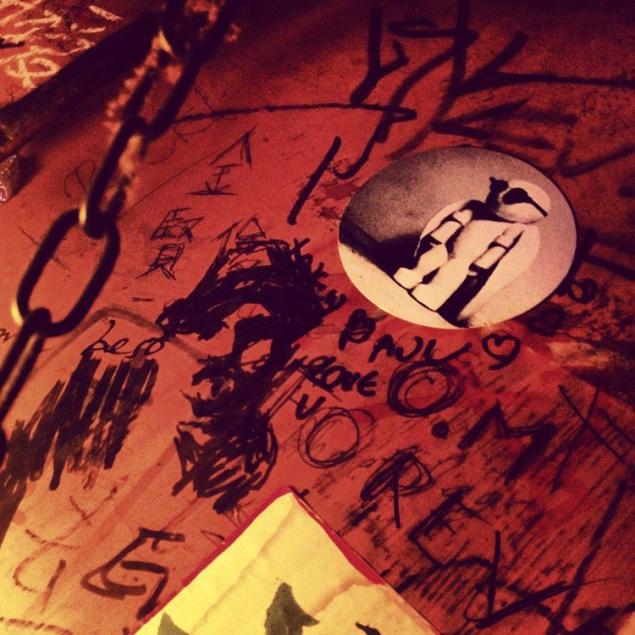 60. Probably the seventh whiskey was superfluous. At 2:15 hours. I decide that perhaps it is time.
I go out into the street, and there they are.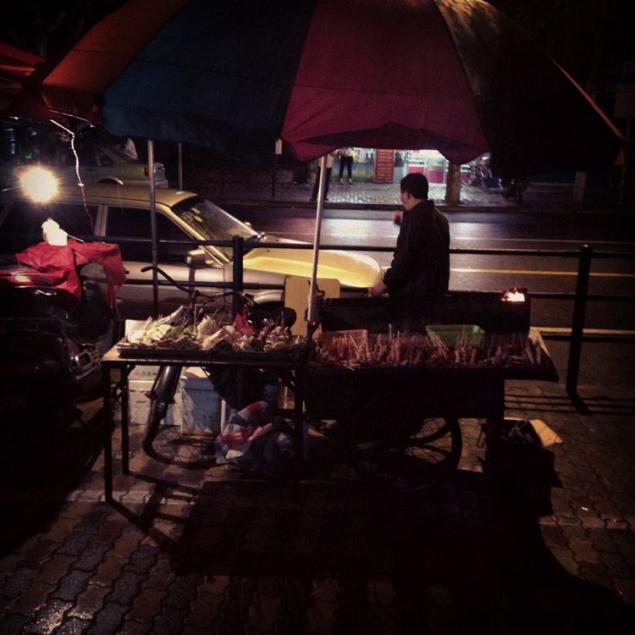 61. Skewers.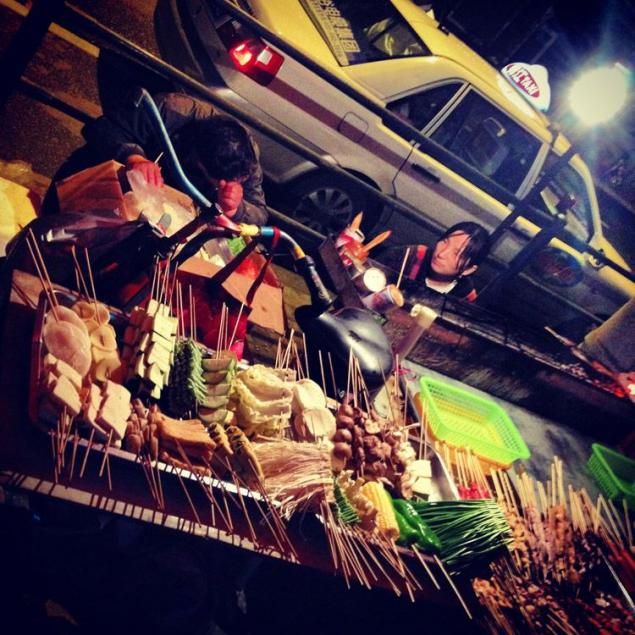 And here again I give slack. I climb into his pocket and took out the money. No willpower! Prior to travel without money I need in order to, at all costs to get rid of this habit - to climb into his pocket for money. Or just get rid of the rest of the money? I'll work on a ...
62. In the meantime, in a taxi. Home: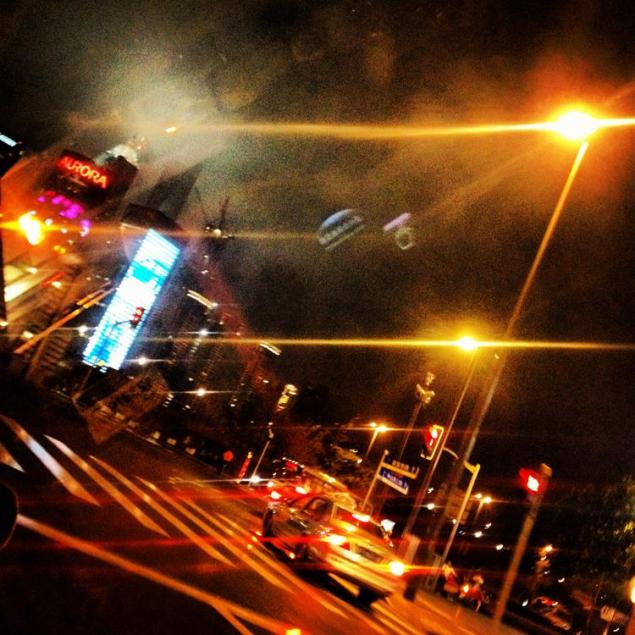 63. Day is lived.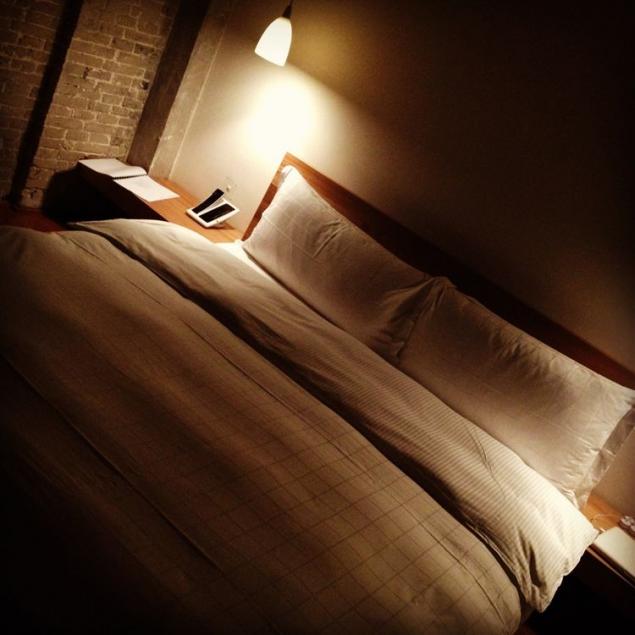 Now I am reviewing photos and realize that all the same - not ... What is missing ... In fact, even if the pictures would be three times larger, it would have not heard a tenth of all that has happened that day. And it's not that I'm worthless photographer. Behind the scenes are the conversations, sounds, smells and many other things that do not at all desire to fit into the framework of the monitor. As for life without money - write, tell more. Well, kind of exchange can agree;) If someone will be in Shanghai in the coming months, call in to visit!
Source: odin-moy-den.livejournal.com