In this selection of only the best of the best. The most talented, successful and recognized masters of the brush! Artist Bob Lozhkyn
"I can not draw, but very much»
A couple of years ago, Bob Lozhkyn and passport Alexey Kudelin, made an album of his work, and went through the galleries. "Everywhere I have been sent, they said that it's terrible and no one needs." Artist spat on the case and put their pictures on the Internet. So Vasya Lozhkina loved the whole country.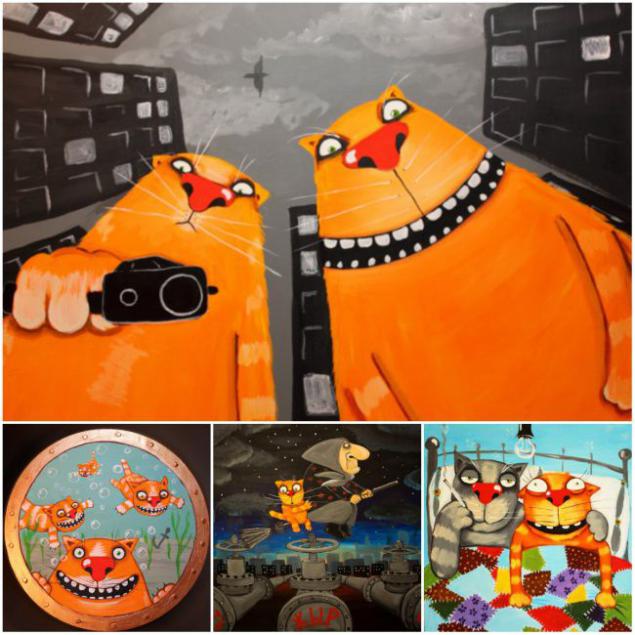 The world through the eyes of short-sighted people
The paintings of Philip Barlow peace spreads, and people and objects lose their clear outline
Probably because they see the world without glasses or contact lenses people with myopia. Or did not suffer, the main thing, as is known, seen from a distance. And the fact that we can not see, so easy and tempting to think out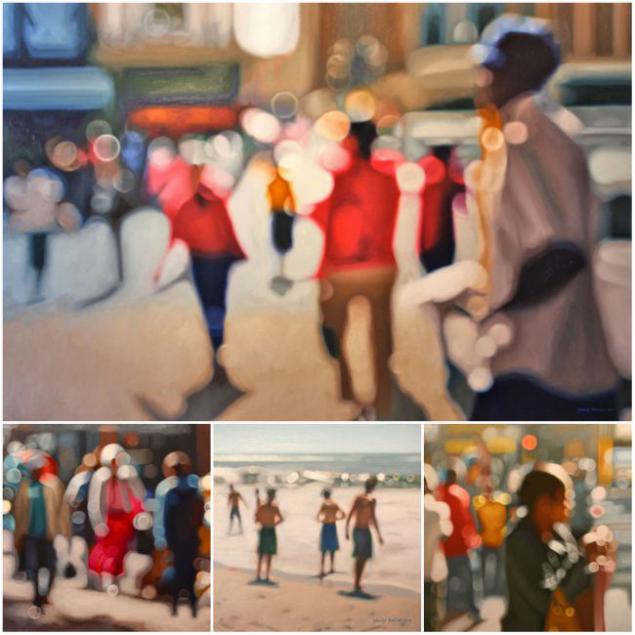 Simple as 5 cents, the artist
Life as it is, in the artist Valentin Gubarev
Its like in Europe, and he lives and works in Minsk. His work is so popular abroad, but almost unknown to his compatriots. In today's world, preventing at the same time on a cash and exclusivity, the artist Valentin Gubarev stands, does not pursue fame and just doing what he loves.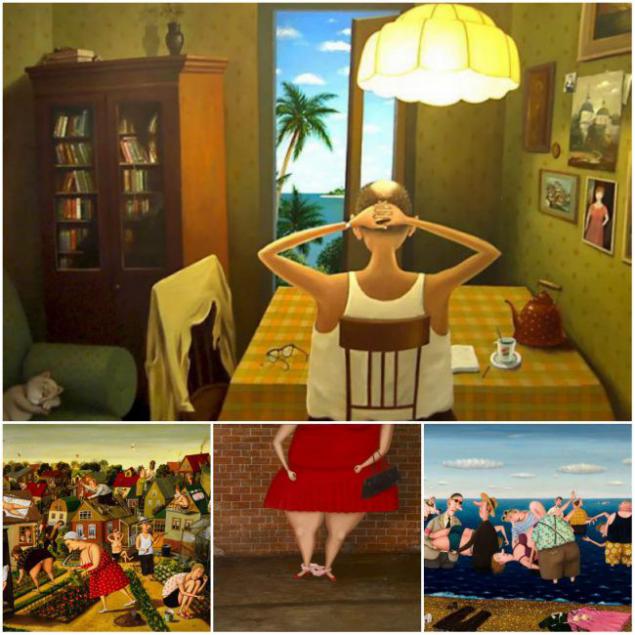 The real Gluck
Kind caricatures of the German artist Gerhard Gluck
German cartoonist Gerhard Glück - the person in the cult cartoon. Since 1991, his works are published every month in different European journal publications, including the satirical magazine Eulenspiegel, and the subjects of his caricatures are replicated throughout the world as a tourist cards, one of which is certainly there in your home.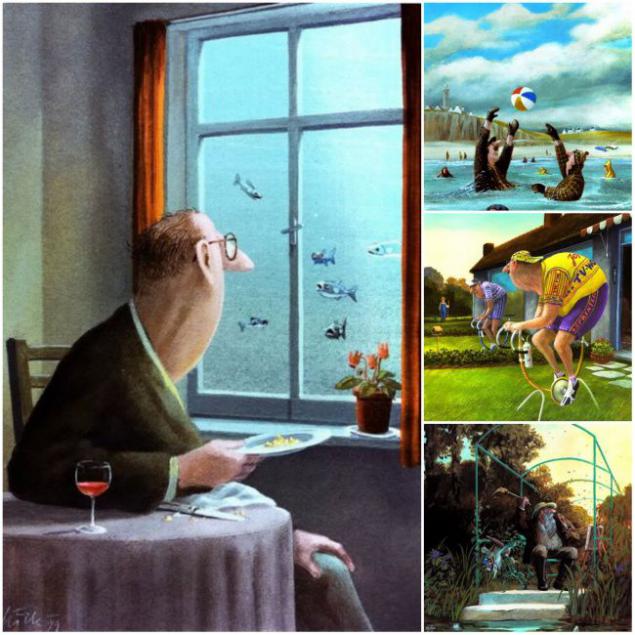 Take care of your domestic cat
These illustrations can be safely administered in a medicine from the autumn blues
Kharkiv artist Tatiana Samoshkina paper creates warm, a bit naive, but infinitely good worlds. They are a bit of everything: there are cozy cats and owls thoughtful, curls of the waves and flashes of distant stars, a little bit of loneliness and sadness - only very bright.
Satirical illustrations of Paul Kuczynski
Topical cartoons Polish artist to life contemporary society
What is man? What is society? And where are we going? These and many other questions are asked in his works the Polish cartoonist Paul Kuczynski. His multi-faceted and interesting illustrations on the topic of the day, according to many, represents the essence of what is happening around us.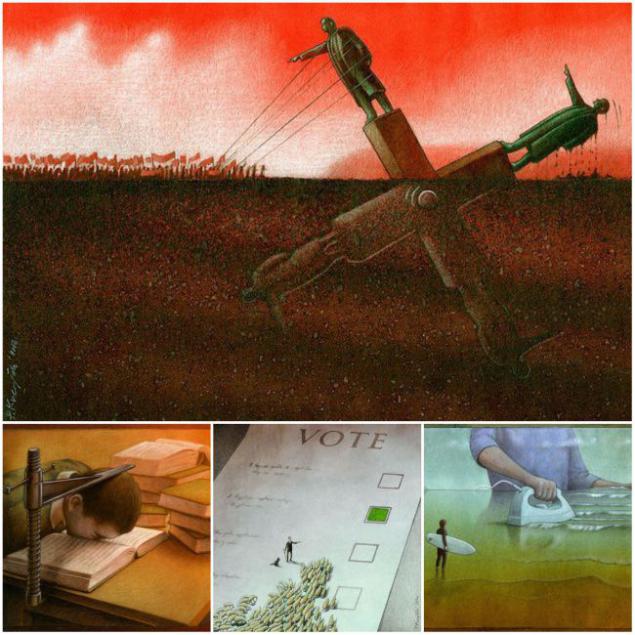 Incredibly, this watercolor
"Throw textbooks watercolors and get lost in this forest»
English artist Joe Francis Dowden draws hyper-realistic watercolors. And believes that it is the power of each, just need to know the secrets of the art.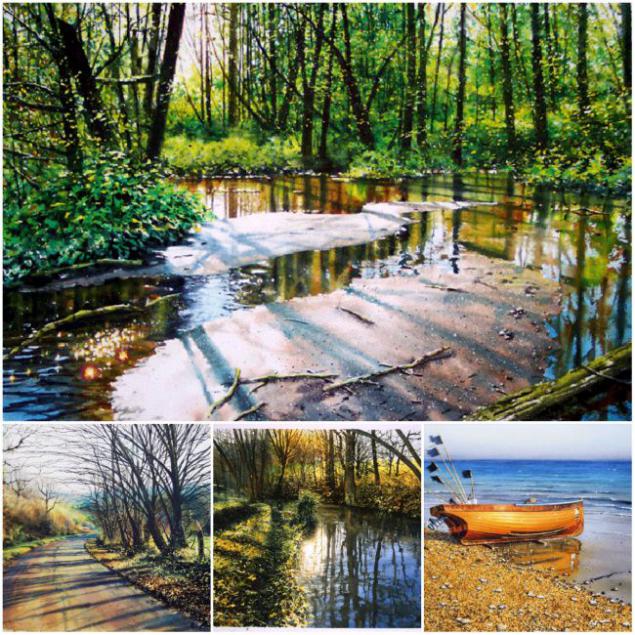 Favorite artist Amelie
Kind caricatures of the German illustrator Michael Owls
Michael Owl - "master of silent humor," this is how it is sometimes called at home in Germany. His work is often compared with the old Dutch and Flemish masters of 16-17 centuries: the same rich colors and detailed landscapes love.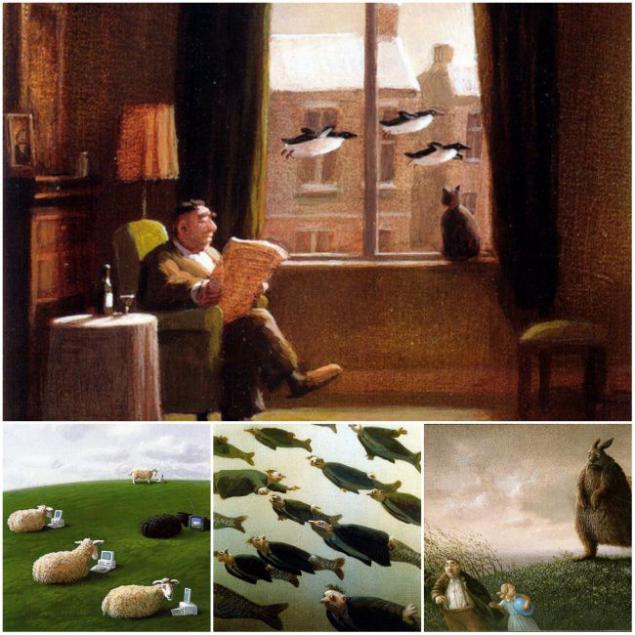 Boiling water color Votsmusha
Under the pseudonym Arusha Votsmush hiding a talented artist from Sevastopol Alexander Shumtsov
Works Arusha Votsmusha made in complicated watercolors, feature top color scheme, a compound of virtuoso texture and line. The plot is full of subtle irony and play.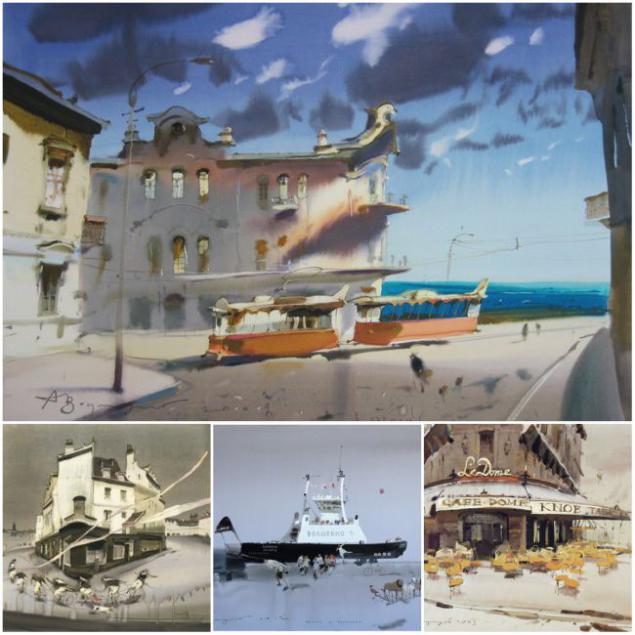 Fairy tales for adults
Spectacular, cunning, simple and yet complex world of the artist from the rural hinterland
Vladimir Lyubarov - an unusual artist in every sense. You look at his pictures, as he calls his work, and I want to smile. Even if these images are not the most cheerful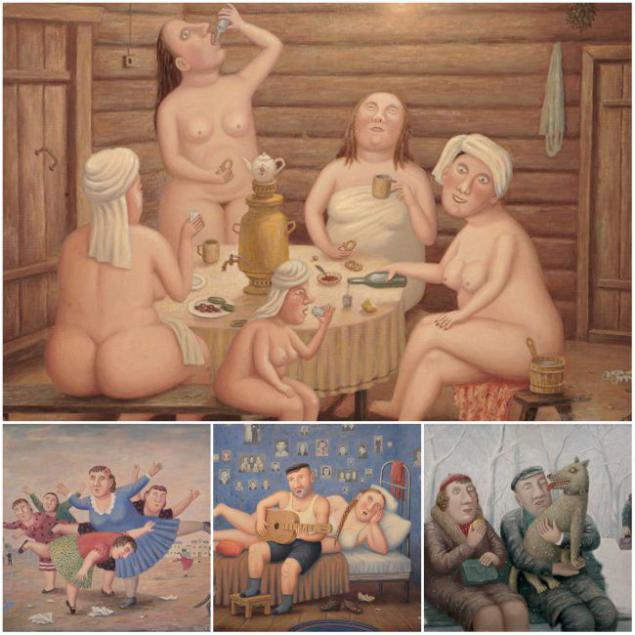 Live watercolor Joseph Zbukvicha
To date, this Croatian Aussie is considered one of the pillars of watercolor paintings around the world
Initially, Joseph Zbukvich was not supposed to become an artist. From childhood he was fond of the fine arts, however, the parents are not considered an important talent of his child. A few years later the name of Joseph became popular, against the wishes of the parents to bury her son talent.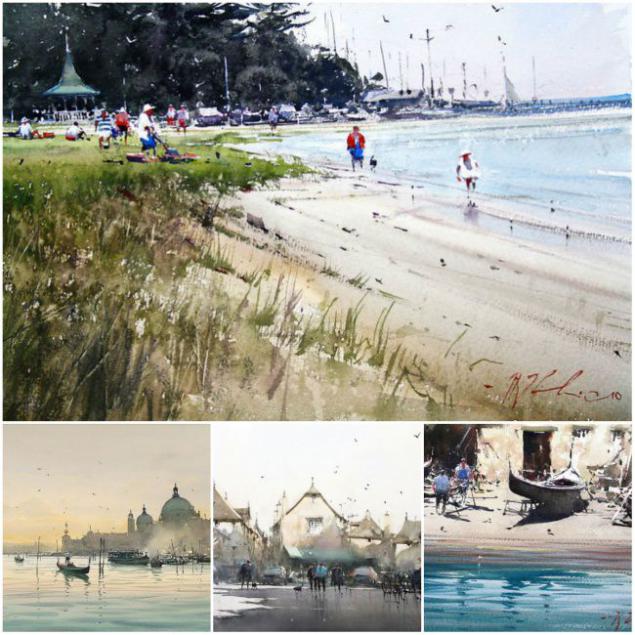 The pictures that I want to touch
Due to the unusual technique of the artist Justin digging creates incredible scenery, amazing for its depth and scope
"Art - this is my haven, life, poetry, music, delicious cigars and strong tea, it's everywhere. My works reflect the world as I see it, all my feelings, the people I meet and the love of nature, which I admire, and the things that surround and affect me. " Justin digging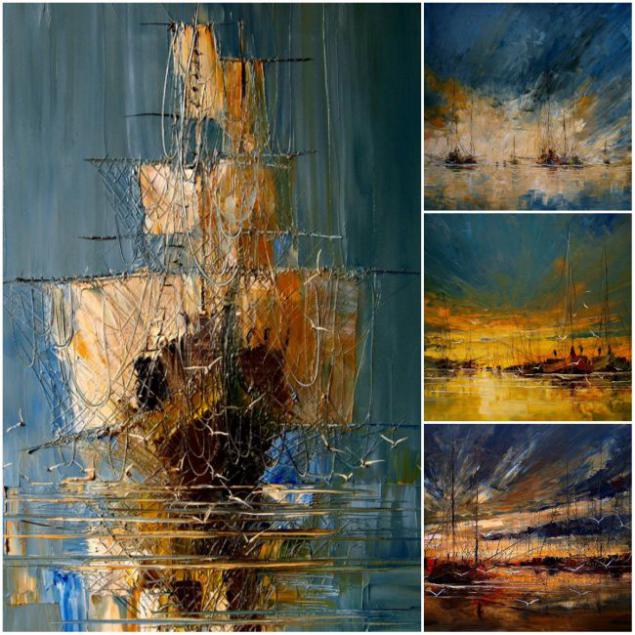 Pictures of the families and friends of
"I draw from morning till night all of us. And everything will be fine! »
Along with pictures of Moscow artist Angela Jerome is quite possible to make a trip to the Soviet past. And anyone would understand without words symbolic attributes of her paintings, which dominates the eternal theme of love and human relationships.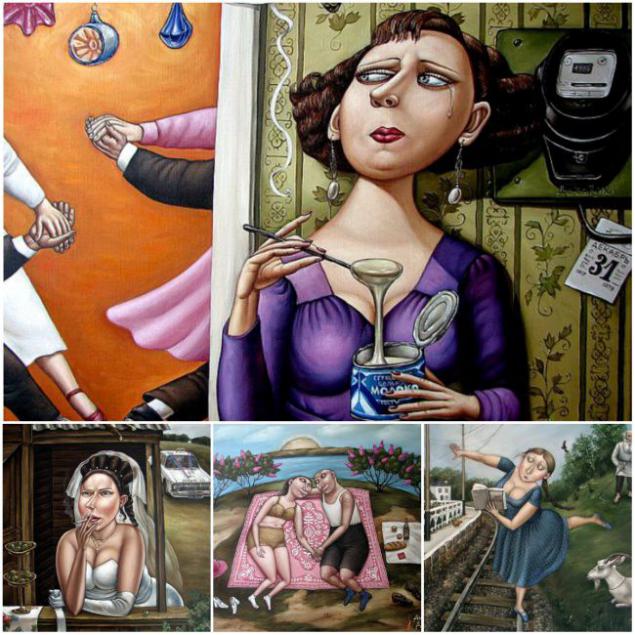 Watercolor Oriental
The charm of the East in the watercolors of artist Myoe Win Aung
It is not often found writers who with such versatility, fullness and love paint pictures of their country. Artist Myoe Win Aung dedicated all his creativity native Burma, its weekdays and holidays, laymen and monks, towns and cities.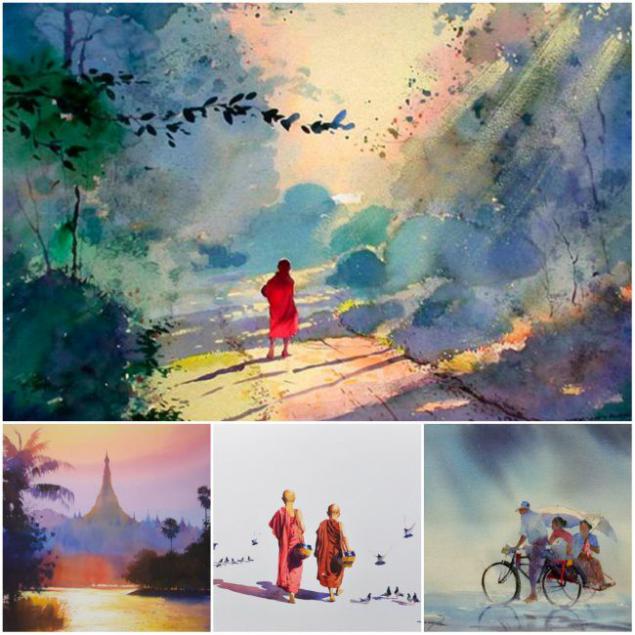 Lovely lamb, black cats
The fabulous and infinitely kind world, created by artist Rob Scotton, it is impossible not to fall in love
Illustration by artist Rob Scotton need no comment. They can be watched without a word as postcards or photos of children, and a smile, feeling the warmth of the soul, and it becomes easy on the heart.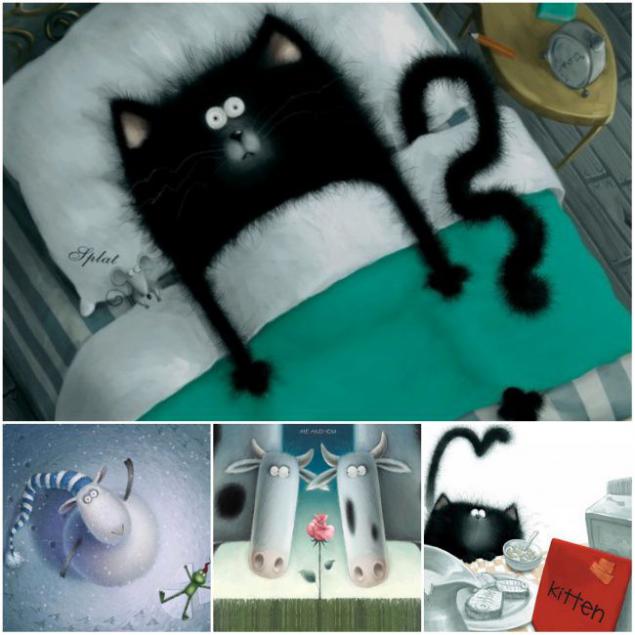 Painting sunbeams
Impressionist artworks Laurent Parcel will create a good mood, regardless of the weather outside
Painting Laurent Parcel - a wonderful world in which there is no sadness, no discouragement. In it you will not find gloomy and rainy pictures. Even in the autumn of modern French impressionist paintings sunny and mild, but rain cheerful and warm.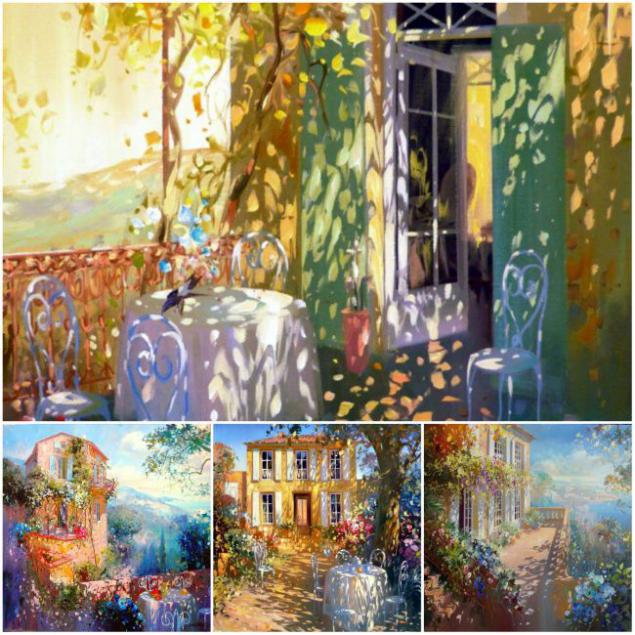 Sensual watercolor Steve Hanks
One of the best watercolor artists of our time, Steve Hanks calls his style 'emotional realism »
His nude paintings - it's not just nude portraits and images with complex constructed composition in which the items have a dominant role.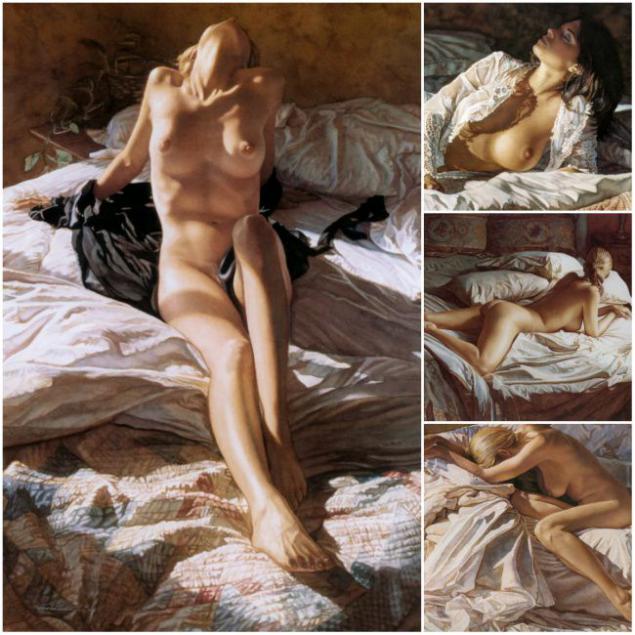 Happiness is
A lovely sunny and touching work of the artist Pascal Campion
The paintings of the American artist Pascal Campion filled with warmth and kindness. The works of this illustrator talk about eternal human values ​​- happiness, love and care of family, friendship and the ability to enjoy life.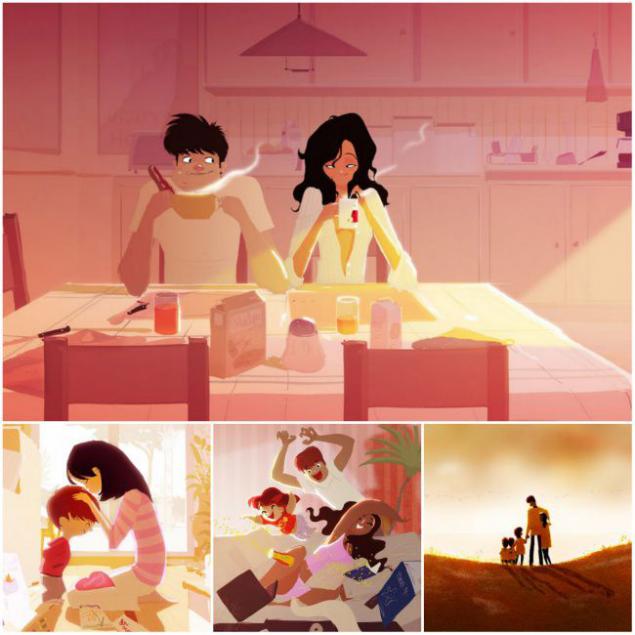 The artist that paints obnimashki
Human affection bold brushstrokes in paintings by Joseph Lorasso
The Italian-born American contemporary artist Joseph Lorasso transfers on canvas scenes, they peeped into the everyday life of ordinary people. Hugs and kisses, tenderness and desire minute fill his emotional pattern.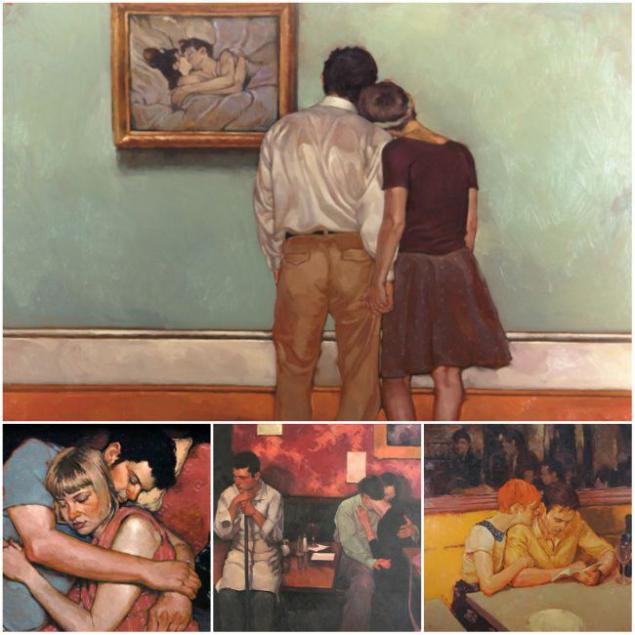 The illustrations on the topic of the day
Outspoken British artist creative look at the lives of millions of people today
John Holcroft - illustrator and graphic designer from Sheffield. His work is full of humor and metaphor affect current social topics, which sooner or later faces every one of us.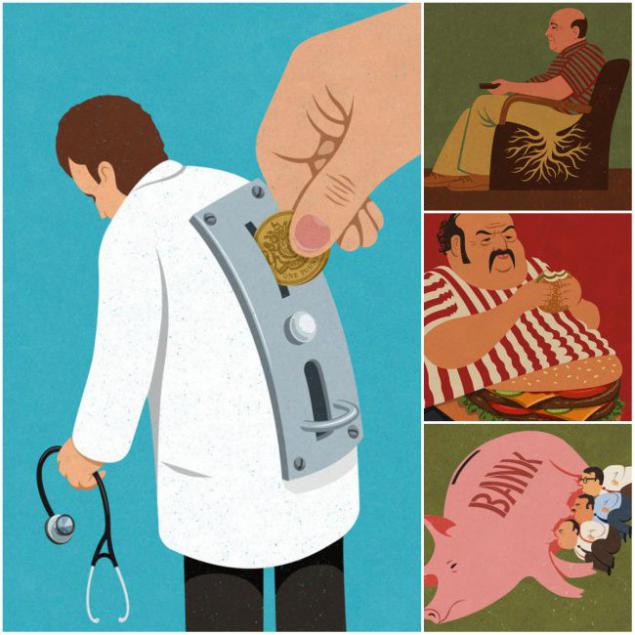 Source:
www.adme.ru