Artists who have never heard of a camera. It would seem, first-class shots, and really - hyper-realistic painting, which depicts with startling clarity the reality.
In pursuit of technique and detail, giperrealista reached an unprecedented realism. However, considerable tenacity and talent of the authors of these portraits do something more than just a copy of a photograph. In their lives, the artist's vision, emotions and the illusion of the world in which we live.
Linnea Strid
Linnea Strid was born in 1983 in a small Swedish village. At 16, her family moved to Spain, and in 2004 went back to Sweden, where she studied for 4 years at art school. Currently, the artist works in the genre hyperrealism and participates in exhibitions around the world.
Sevostyanova Galina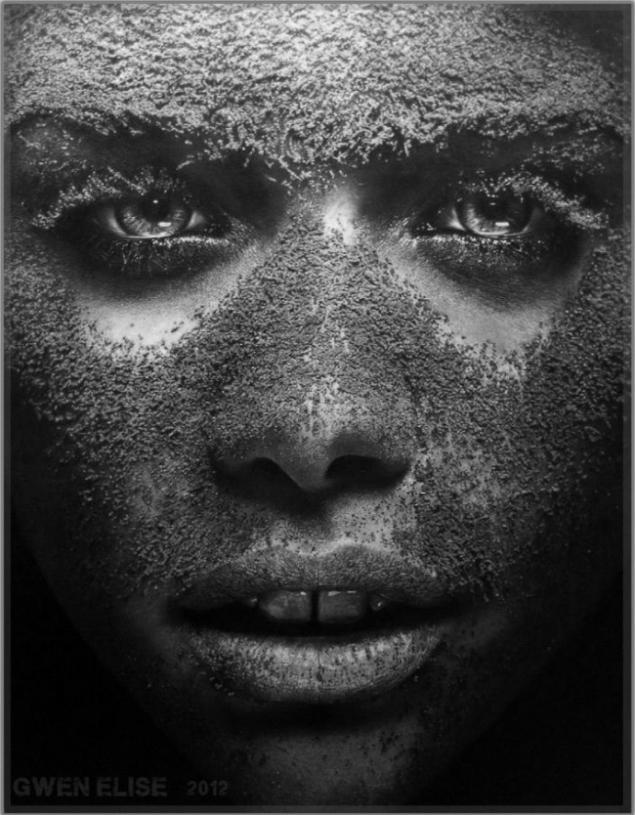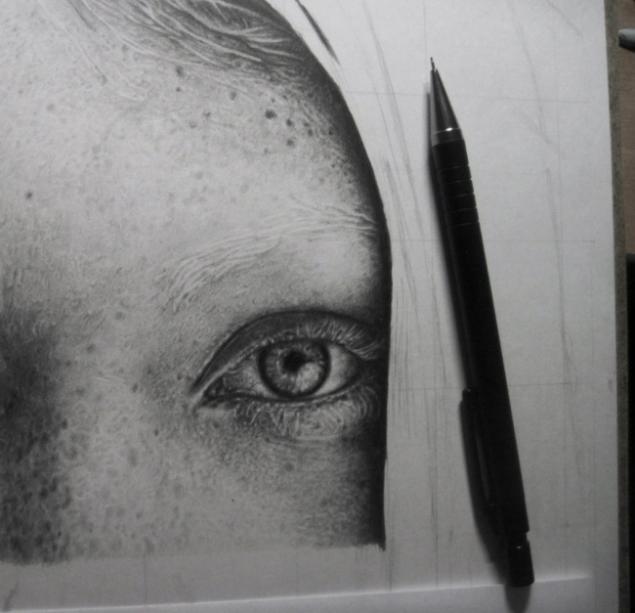 Galina Sevostyanova - self-taught artist from the Russian city of Kemerovo. Seriously fascinated by painting since 2010 and since then has achieved tremendous success in the art and the art of hyper-realism.
Juan Carlos Manyares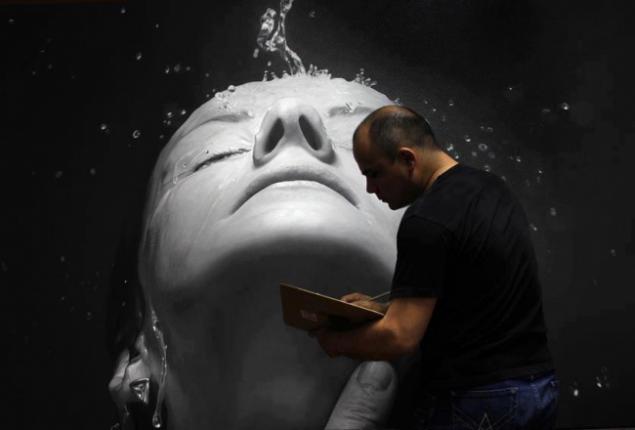 Manyaares Juan Carlos was born in 1970 in Guadalajara, Mexico. Being a self-taught artist, he presented his first exhibition at the age of 24 in the gallery «La Escalera». Some time later, his name and beautiful paintings became well-known in the United States and abroad.
Kalli Haun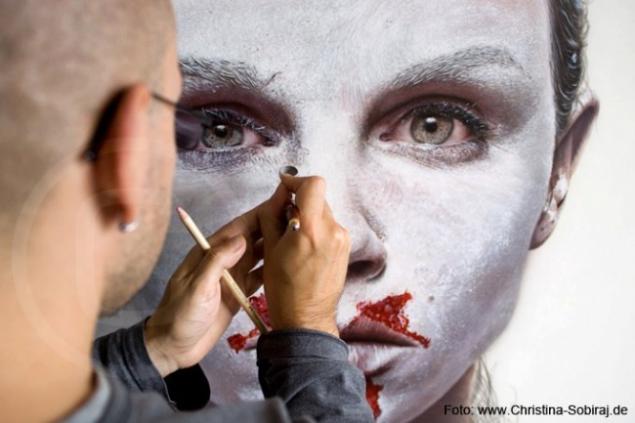 German artist Kalli Haun worldwide best known as the author of controversial and challenging works. Having started his career with the design of signage, Callie turned into one of the most respected artists giperrealista.
Patrick Kramer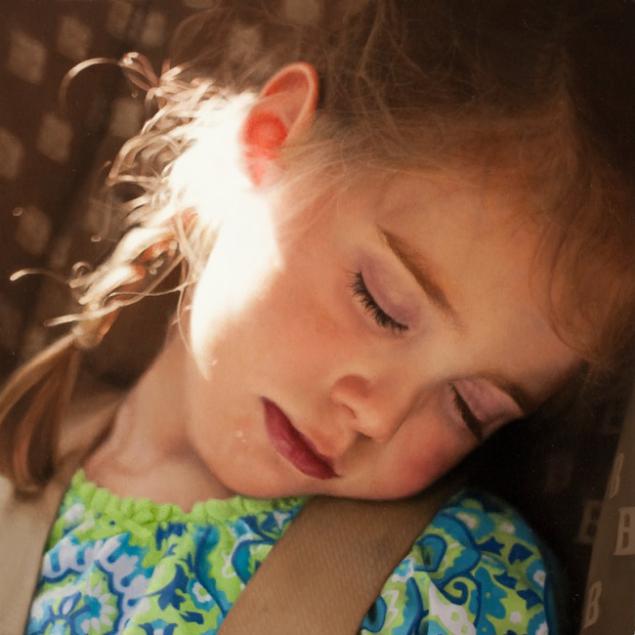 Patrick Kramer was born in Keysvill, Utah, USA. The artist is not restricted to a single topic, and draws everything from classical still lifes and portraits to scenic landscapes and urban scenes.
William Lazos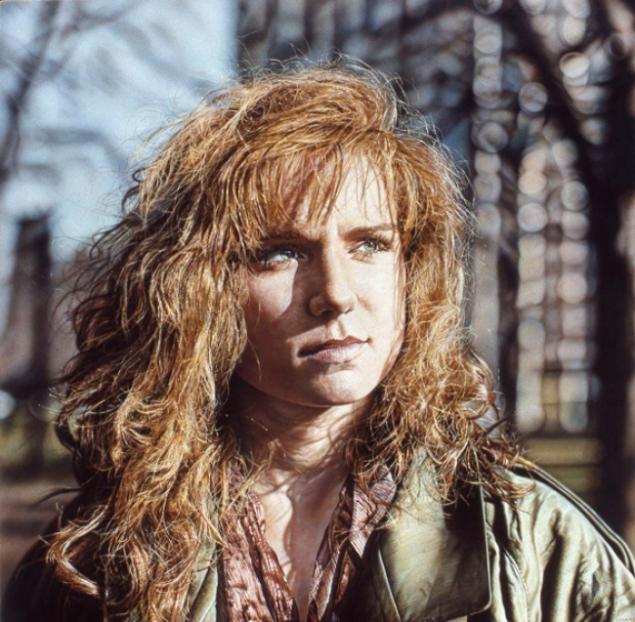 Canadian artist William Lazos many years working to create hyper-realistic paintings. The main feature of his work - an amazing play of light and shadow.
Damien Loeb
Some critics have blamed picture giperrealista for lack of originality, but the works of the artist Damien Loeb are exceptions to some rules. With many details, he emphasizes the natural beauty of the female body, with all its flaws and perfection.
Harriet Uayt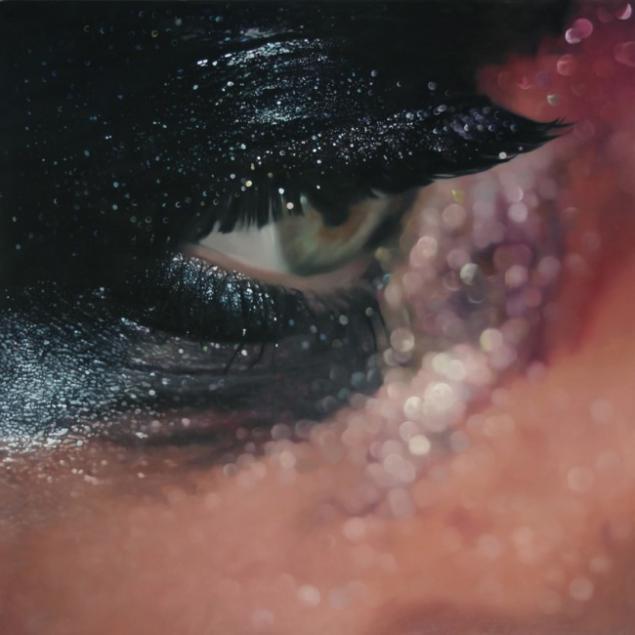 Harriet White was born in the town of Taunton, UK. She graduated from the local art school, which improve the skills of hyperrealism. Today, her work has been exhibited primarily in commercial galleries.
Vincent Fatauzzo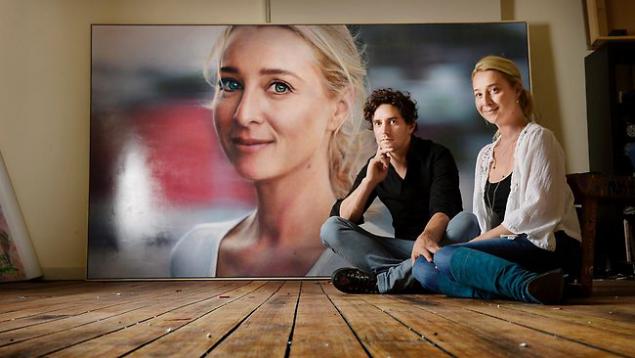 Works of famous Australian artist Vincent Fatauzzo exhibited around the world. His painting Heath won the Audience Award at the prestigious Archibald Prize 2008. painters Portrait of Heath Ledger was written a few weeks before the death of the actor.
Philip Myunoz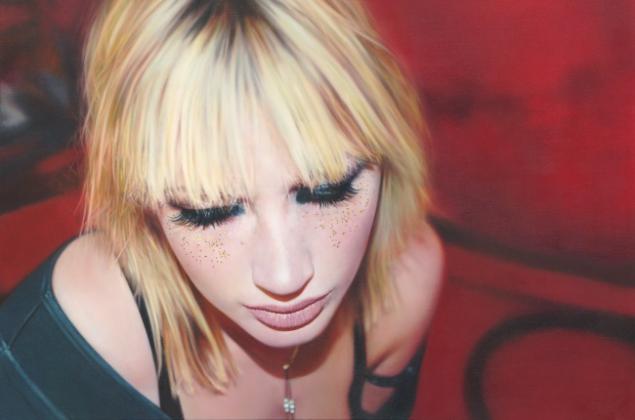 A self-taught artist Philippe Myunoz lives in Bristol, UK. The paintings of the author are devoted to glamor and its impact on modern society. As recognized himself Philippe, the purpose of his work - reflect the turbulent city life, so the portraits you'll find most of other party-goers and lovers of entertainment.
Natalie Vodzhel
In most of the paintings depicted the mysterious Natalie Vodzhel women who bewitch the audience with the beauty and tragedy. The ability to recognize the subtle language of the human body is the hallmark of all of her work.
Robin Eley
Robin Eley was born in Britain and raised in Australia, educated in America. Each of his paintings - about 5 weeks of work at 90 hours per week. As the main topics are the people, wrapped in cellophane.
Ivan Franko Fraga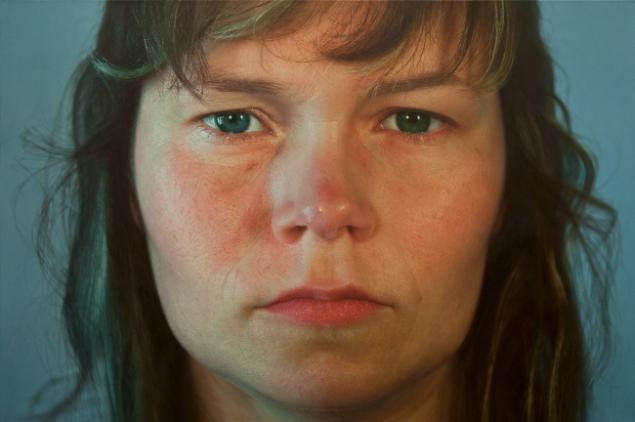 Spanish artist Ivan Franco Fraga received his art education at the University of Vigo, Spain. His work has been exhibited in many galleries in Spain and took part in various competitions.
Kang Kang Hun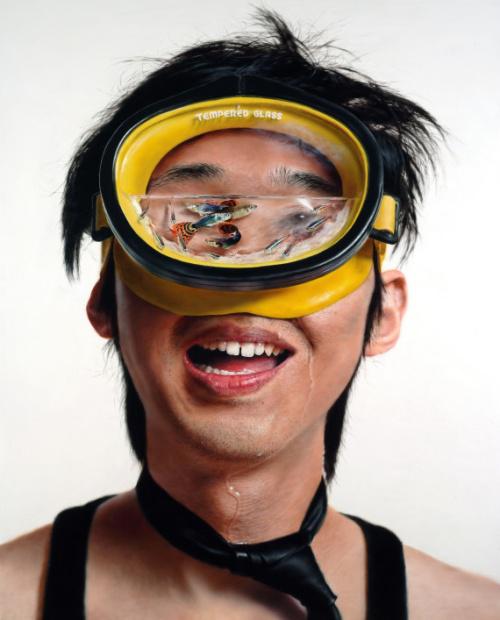 Korean artist Kang Kang Hoon uses in his paintings a variety of subjects, mixing them with stunning portraits of people.
Denise Peterson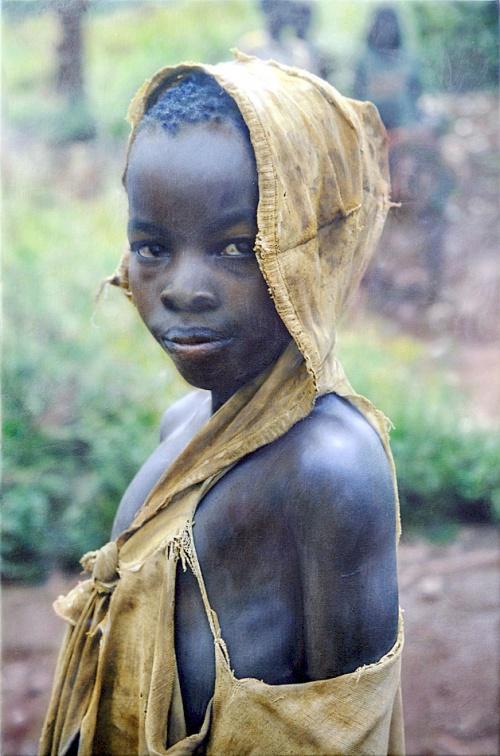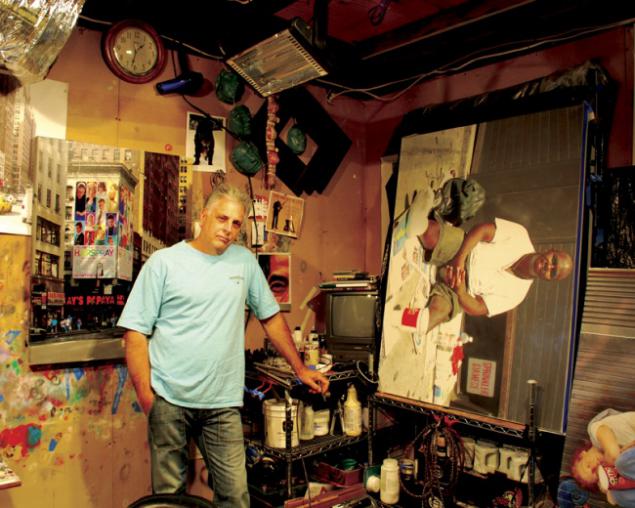 Dennis Peterson is considered one of the founders of hyperrealism in the United States. His work first appeared in the Brooklyn Museum, the Tate Modern and other famous places. The artist prefers to paint in gouache and acrylics.
Cheryl Lyuksenburg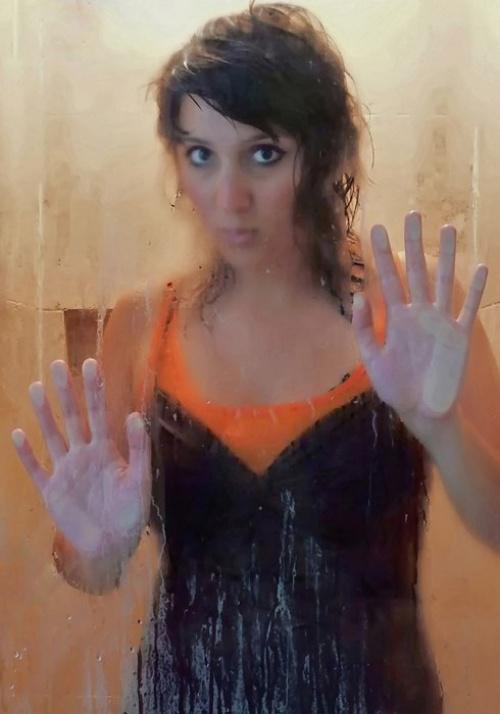 Canadian artist Cheryl Lyuksenburg now 35 years improving the technology in their work. The basic material she uses a mixture of acrylic and watercolors, which achieves the effect of "grain." In his works, it tends to show the finest details of the human face and body.
Park Heng Dzhin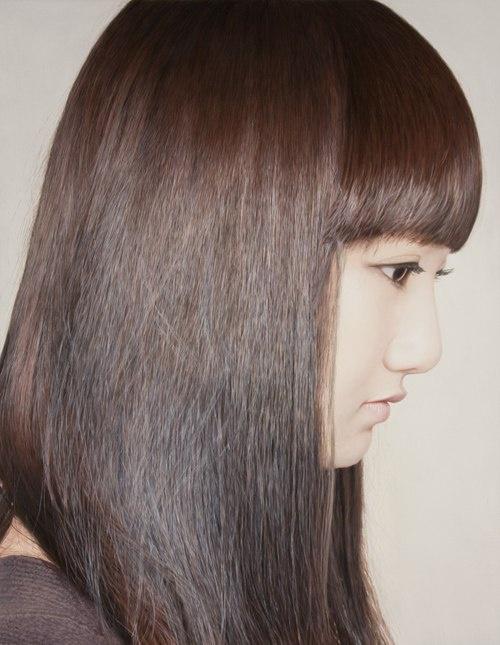 Korean artist Hyung Jin Park graduated from the Faculty of Fine Arts in Seoul, after which exhibited some of their works in galleries in Beijing. He currently lives in New York.
Ruth Tayson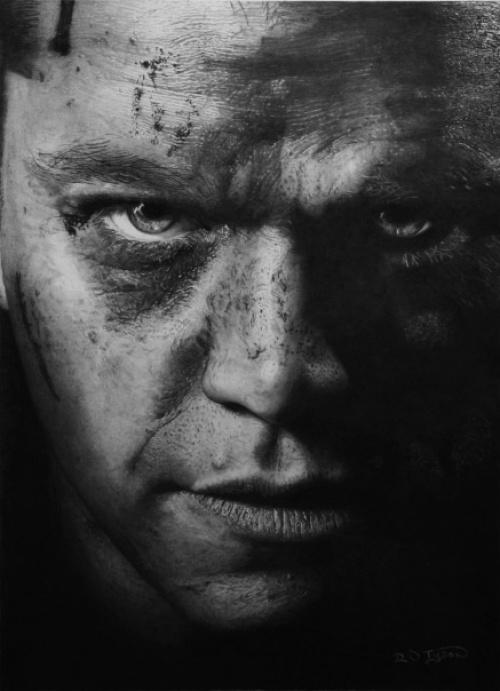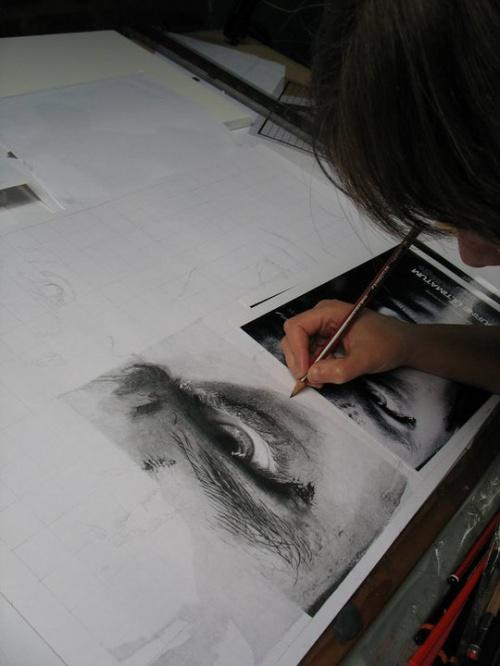 British artist Ruth Tyson like many of her colleagues do not have arts education, but has a good manner of execution of the works. She paints watercolors and graphite pencils, but sometimes it takes and paint.
Katarina Zimnichka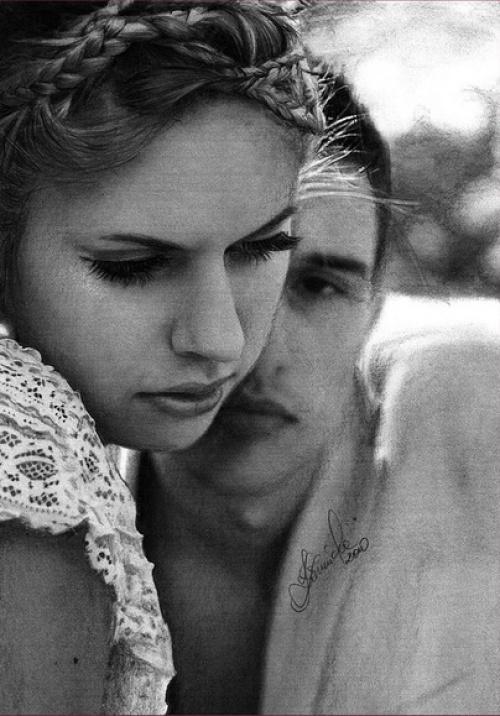 About 22 years the Polish artist Katharine Zimnichke almost nothing is known, but the realism of her work is amazing.
Susana Stoyanovich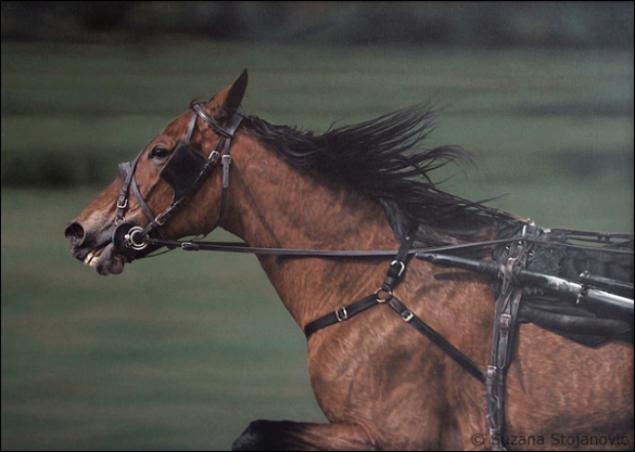 Serbian artist Suzana Stojanovic is one of the most accomplished masters of hyperrealism. I started painting with the 4 years since she became famous artist whose work is not limited to any one technique and material. Susana is a party to many international exhibitions, where she praised the work of art historians and experts.
Leslie Harrison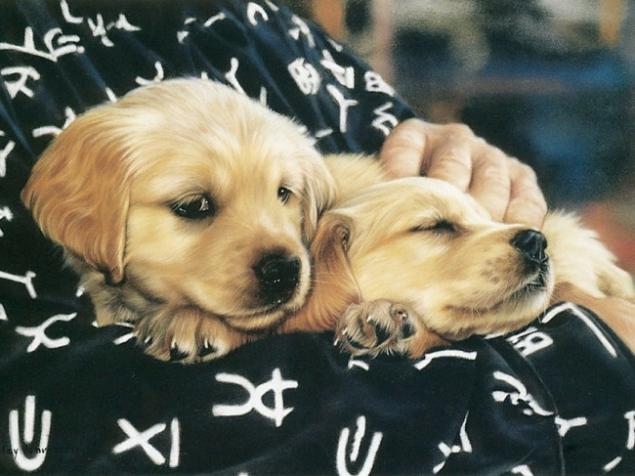 American artist Lesley Harrison for more than 30 years of professional experience creates outstanding lifelike portraits of animals.
Rhode Cheyz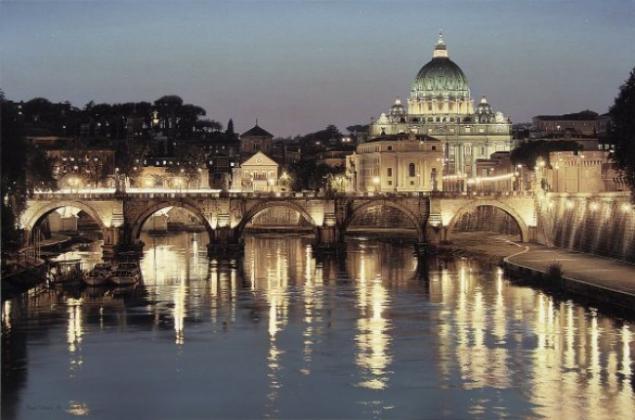 Rod Chase is one of the best and well known artists giperrealista. A true fan of his work, he has been praised by many "colleagues in the shop." In each of his paintings from spending hundreds of hours and incredible effort. His paintings depict famous sights of the US and the UK.
Rhode Penner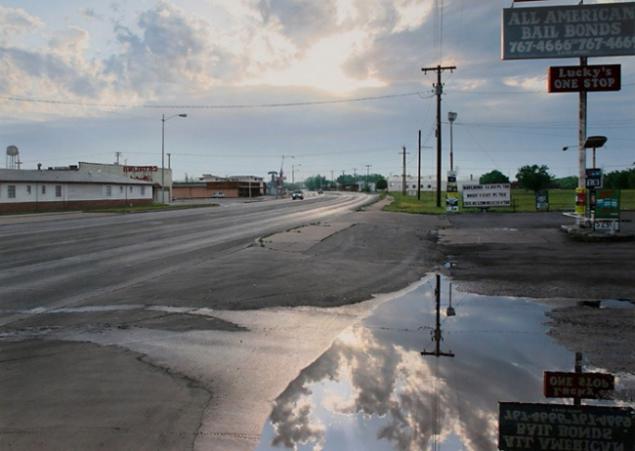 American artist Rod Penner lives in Texas and loves to depict the small towns of the state. In his paintings he tries to capture the leisurely life and tranquility prevailing American heartland.
Pedro Kampos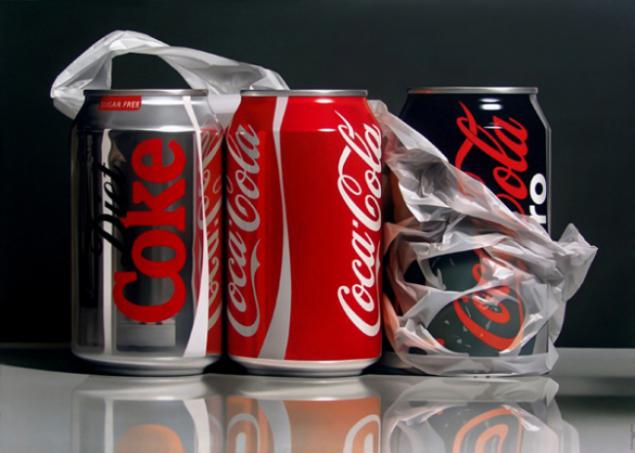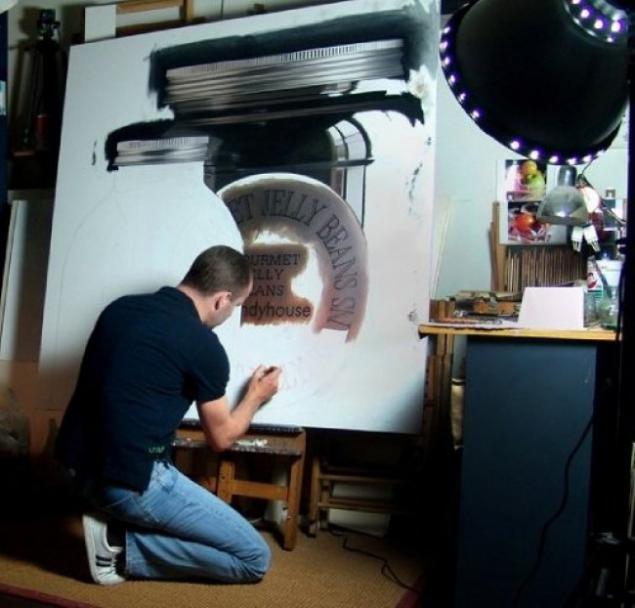 Madrid artist Pedro Campos paints on canvas with oil paints. He began his career while still a boy, in creative workshops, engaged in registration of nightclubs. Having reached the age of 30, Pedro to think seriously about the profession of an independent artist. And today, in his 44 years old, he was a recognized master whose works are exhibited in the famous London Art Gallery Plus One.
Cheryl Kelli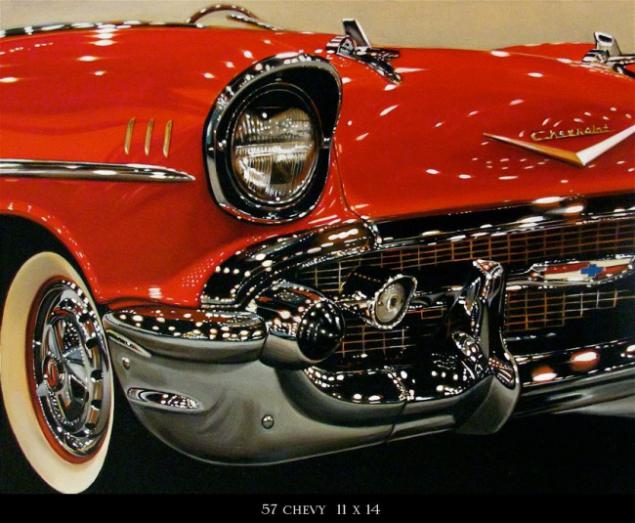 American artist Sheryl Kelly draws very old machines. For Kelly her love for cars - is primarily a deep instinctive attraction to their shape and not addicted to the roar of the motor. The artist herself describes his passion: "The first thing that fascinates me is the beauty. I can literally get lost in the reflections of beautiful cars when they stopped at a traffic light ».
Jason de Graf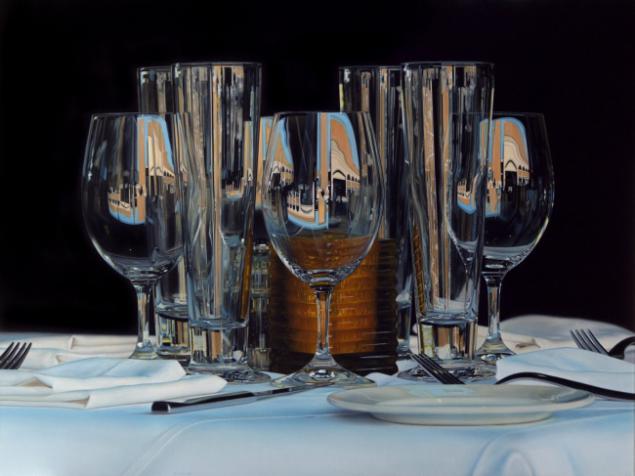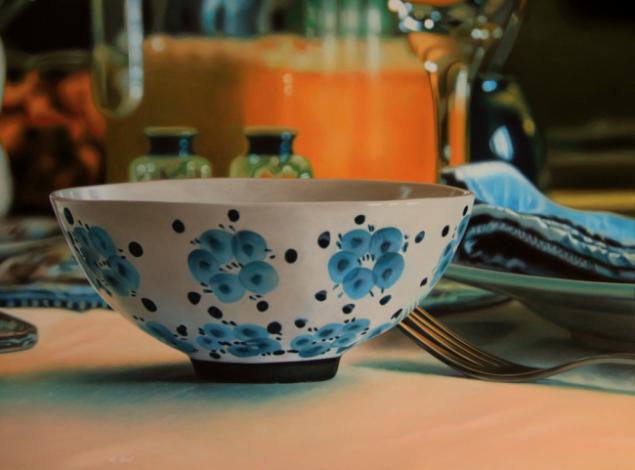 Canadian artist giperrealist Jason de Graaf was born in 1971 in Montreal. Author stunning still lifes speaks about his work as follows: "My main desire - to create the illusion of depth and presence, which is very difficult to achieve photo».
Steve Milz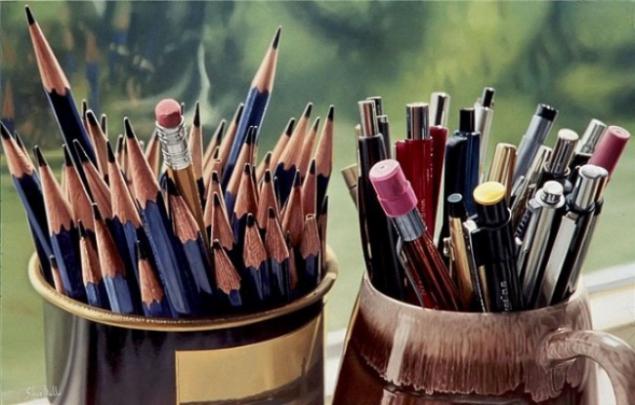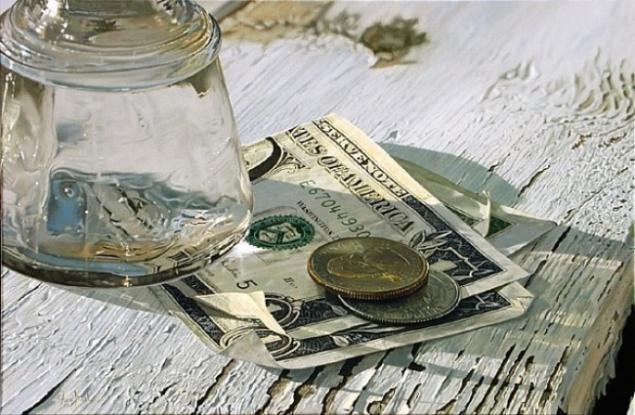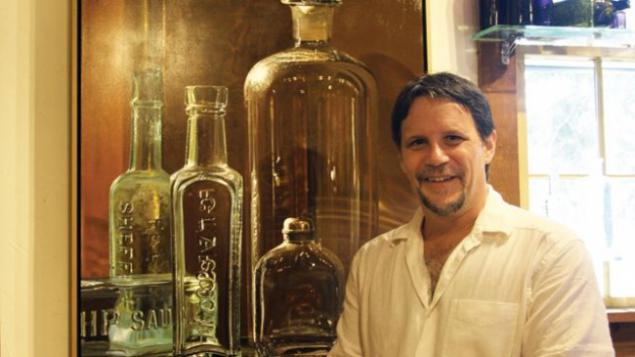 Giperrealist artist Steve Mills originally from Boston. His first job he has sold in 11 years. According to Mills, he always considered fascinating closely examine and study those things that in real life people do not pay attention. In this he makes the main focus of his work, forcing the viewer to pay attention to the texture and the play of light in a glass jar.
Continue: Masterpieces giperreliazma (part 2)

via www.adme.ru/hudozhniki-i-art-proekty/shedevry-giperrealizma-483805/