Etretat (Etretat) - a picturesque corner of Upper Normandy, nestled among the cliffs Alabaster coast (Cote d'Albatre) in the Department of the Maritime Seine (Seine-Maritime). Amazingly beautiful nature of these places attracts tourists from all over the world. Today Etretat is one of the most visited places in France. Despite this, the streets do not see the crowds of tourists in the city of peace and quiet.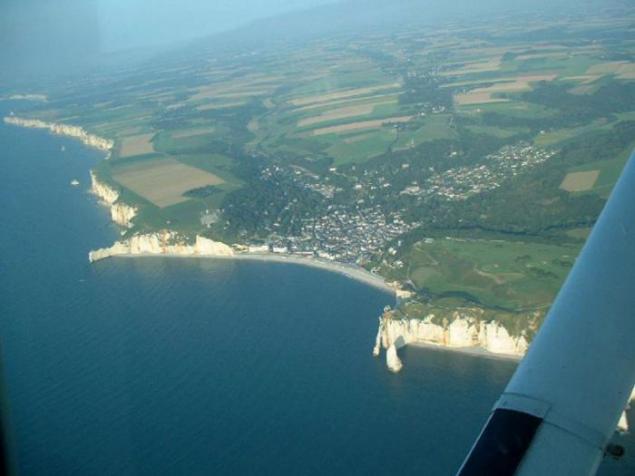 Etretat In the past, a small fishing village, but in the early 19th century, these amazing landscapes discovered the Impressionist painters, composers and other creative individuals. For inspiration here came the famous writers and artists. The modest town turned into a luxurious resort with a theater and a casino. Writers Dumas, Hugo, Maupassant and Carr lived here a long time, and artists praised the city in his paintings - Coro, Boden, Delacroix, Monet and Manet. In 1906, on the hill it was built a golf course, with stunning views of the sea.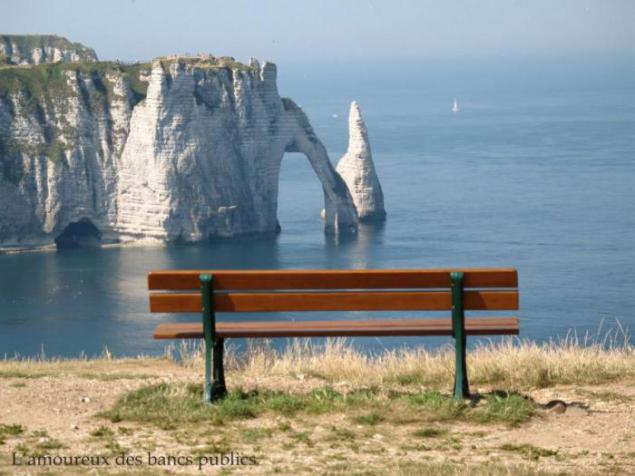 Still, the main attraction of Etretat - this natural splendor of the white cliffs protruding into the sea and forming a vast arch. You can admire the cliffs and top with customs trails, walking along the coast, and from below, walking along them through the deserted beaches between the projections of the rocks at low tide. In the second case should definitely look tide schedule, it is always hanging in the descent to the beach. There also is a warning that going for a walk along the beach, extra time for the trip should be at least four hours. Otherwise you'll have to stay a long time on a deserted beach between the rocks, or to return to swim in the cold water of the Channel. In June, the water temperature was only 13 degrees.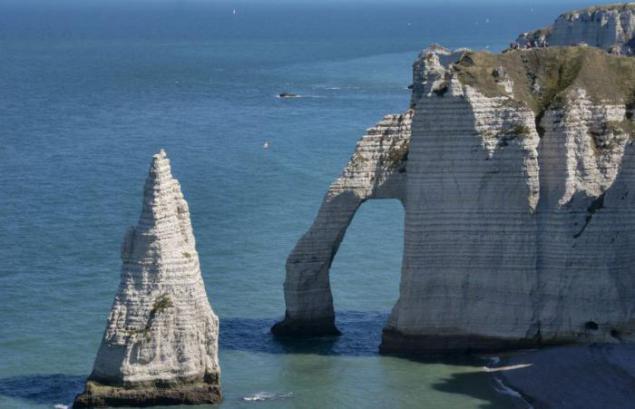 So rock. On the left side of the beach stands the main attraction of the city, which has repeatedly portrayed in his paintings famous artists - La falaise d'Aval. A huge white rock with arch jutting out into the sea. Maupassant compared it with the elephant, its trunk plunged into the sea. During low tide, about this rock on the rocks covered with green algae, locals and tourists, collect oysters. Until 1777 the oysters in these areas generally were not found.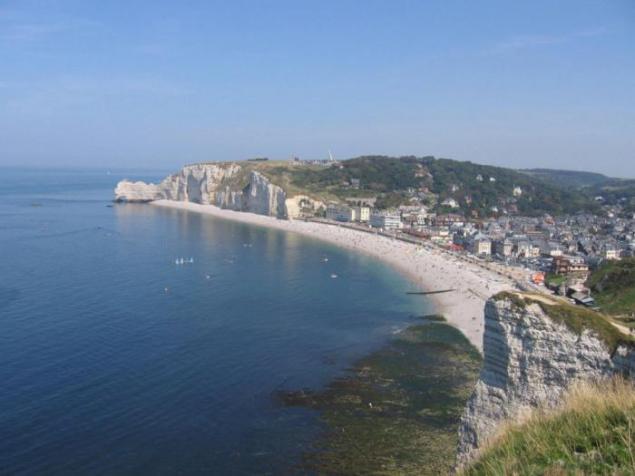 Alabaster coast stretches for hundreds of kilometers from Dieppe to Etretat and beyond. It was at Etretat (the name means "the hamlet setting sun"), the landscape is a particularly magnificent sight - huge rocks are imbued with vast arches, and not far from the banks of a lone rock, like an obelisk stands 70 meters above the water. At any time, the grandeur of the local rocks and crashing surf on a pebble beach left a lasting impression.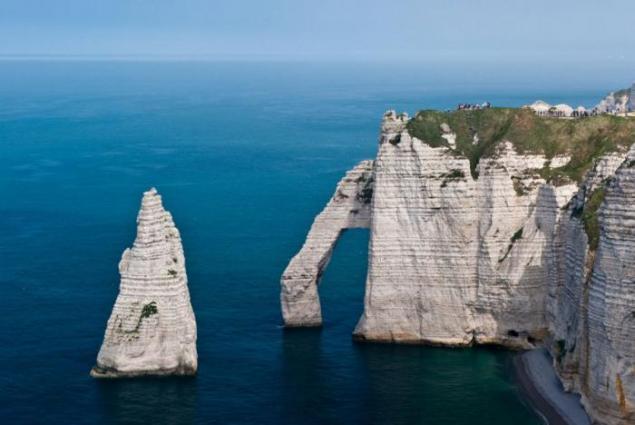 The main attraction of Etretat created by nature itself, "triple arch" and "Needle" - natural sculptures carved into the cliffs by the sea waves. The most beautiful view of the rocky gate formed by the wind and waves, opens with paved trails high above the shore of customs officers.