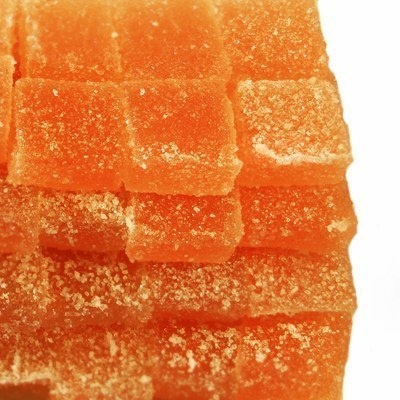 Ingredients:
 - 3 tangerines juice
 - 1 sachet (10 g) of agar if not, one can replace gelatin
 - 1 cup of sugar
 - You can add a little juice or citric acid (who loves pokislee)
Preparation:
Squeeze the juice. About 100 grams cast into another container,
and in most of the juice to pour a bag of agar-agar.
Stir well and set aside for 10-15 minutes.
In a saucepan pour the sugar and pour a smaller portion of the juice that leaves (100 g). Boil.
Pour juice agar, bring to a boil and can be poured on formochkam or one large shape
Put 2 hours in the refrigerator to frozen marmalade.
Then cut into pieces, you can sprinkle with sugar.
It turns out delicious gummies.