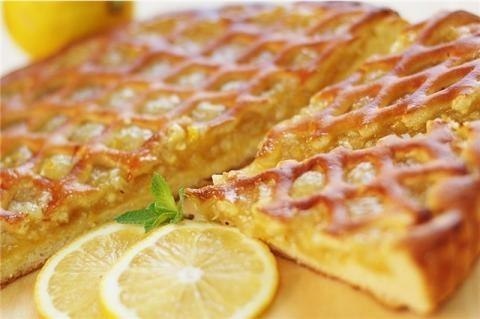 Dough:
125g. soft butter.
1 cup flour
1 egg
A little water, 50 grams of salt and.
Cut into thin slices of butter, mix with flour. Add egg, water and salt.
Lubricate the flat circular shape and stretch the dough with oil, making high edge. You can pan and, if there is no form, but given the fact that the handle must be plastic. She was standing in the oven.
Filling:
1 st.sahara
3 lemons
3 eggs
20 gr.sl.masla
Everything is mixed. I want to say that rubs zest and squeeze the juice from the lemons.
This recipe is as it should be. November prefer all the same, or 2 lemons + 1 orange, 1 lemon or orange + 2.
And when the house is cottage cheese
+
500g cottage cheese
3 tbsp. l. sour cream
1/2 Art. flour