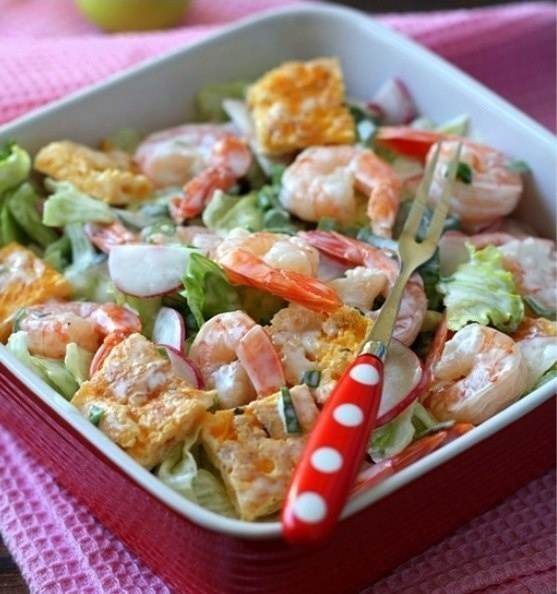 Ingredients:
Frozen shrimp 250 grams
Iceberg lettuce 200g
1 bunch green onions
Radish 7-8 pieces
For the omelet:
Eggs 2 pcs
3 tbsp grated cheese
Cream 1 tbsp
Butter 15 g
For the filling:
3 tbsp mayonnaise
low-fat sour cream 1 tbsp
black pepper and salt to taste
Preparation:
Boil the shrimp, hold them in boiling water for 1 minute, rinse with cold water and fold in a sieve. Lettuce tear hands, then cut radishes and green onions.
Put all ingredients in a bowl and enjoy a cooking omelet.
To do this, mix all ingredients and fry omelet in butter on both sides. Cool and cut it into small cubes or strips. Add to the salad.
Filling: Mix the mayonnaise with sour cream, salt and pepper to taste, pour in the salad and toss. Bon Appetite!