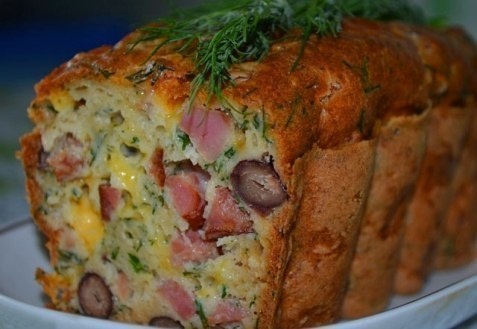 Ingredients: smoked meat (sausage) - 350g
Beans boiled (or can be from banks with a / c) - 400 g
Cheese - 100 g
sour cream - 100 g
mayonnaise - 100g
Eggs - 3 pcs.
flour - 1 tbsp.
slaked soda - 1 teaspoon
greens
Method of preparation:
Meat and cheese cut into cubes, mix with beans and greens.
Beat the eggs with sour cream and mayonnaise whisk, add soda and flour.
Mix well.
Put into shape and bake for about 30-40 minutes at 180 degrees.