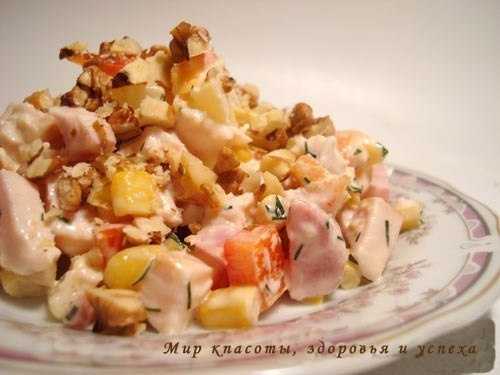 Chicken breast 300g
Sweet pepper 1-2pcs.
100g canned pineapple.
Fried mushrooms 200g.
Eggs 2-3sht.
Sour lean 40-50gr
salt and pepper to taste.
Boil the chicken and the egg.
Fillet break into small pieces.
Eggs, pepper, pineapple cut into cubes.
Mushrooms, preferably small, fry until golden brown.
All of this mix and sour cream.
At the request of salt and pepper.