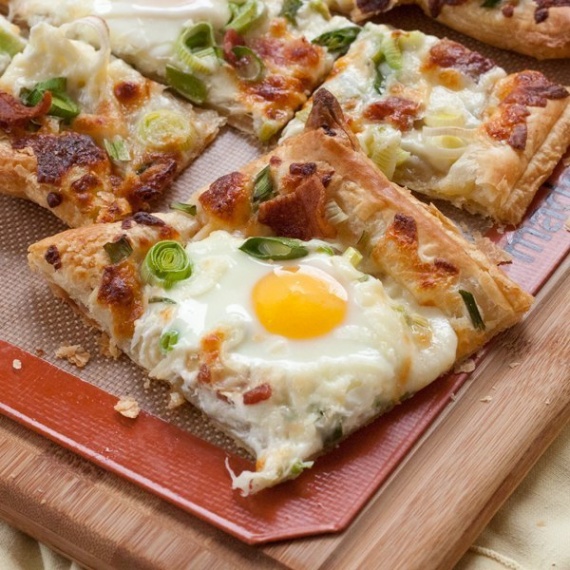 Ingredients:
200-220 g grated mozzarella
2 large eggs
2 strips of bacon
Arrow 1 leek, chopped
Arrow 2 green onions, finely chopped
1 sheet puff pastry, defrosted
Preparation:
Heat oven to 200 degrees. Roll out the puff pastry place on baking sheet. Make a little puncture with a fork. Put the grated cheese, chopped leeks and scallions around the perimeter of the test.
Cut bacon and lay it on top of cheese. Make a small hole between the layers of fillings and there beat the egg. Place the baking sheet in the oven and bake for about 15 minutes until golden brown until cheese melts and grab the egg.