The dishes, which are presented below - not recipes. This bright ideas that are meant to inspire you to cook healthy and attractive to look at breakfast. In the morning it is important to have time to eat within 30 minutes after waking up - it will start the metabolic processes in the body, and your metabolism will be accelerated day. Proper breakfast will help cleanse the body of accumulated toxins and give energy that is not scared to meet any difficulties of a new day. Turn your breakfast is a ritual dedicated to health! You need only a strong desire and properly selected range of products. Try an excellent breakfast in the morning, and the whole day will be like clockwork.
1. Oatmeal, flavored with banana puree and ground walnuts. Banana puree is very gentle, and if you add a little cinnamon or vanilla - it will turn into a real cream. The oatmeal will not have to add sugar - and so tasty!




2. Scrambled eggs with unleavened bread and avocado. Choose bread that has no yeast - it will help you stay in shape, the extra calories quite useless! Avocados can be replaced with zucchini. Coriander and cumin - seasonings, unusually successfully combined with eggs, try this taste!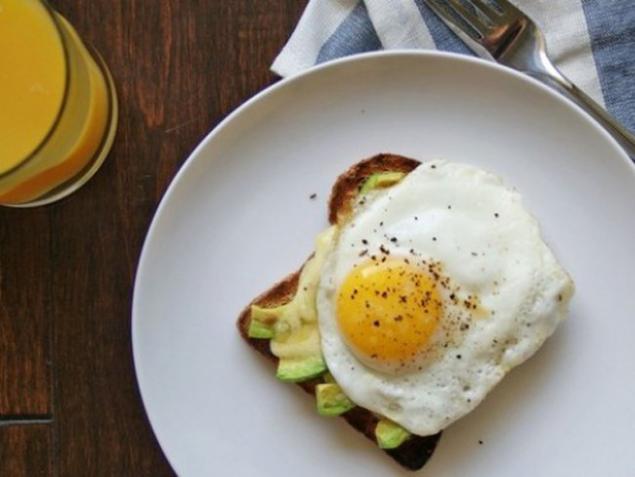 3. Scrambled eggs, beans and sausages. This breakfast contains a high percentage of protein foods - this protein must be present in the diet dieters. Protein products permanently saturated and stimulate cell renewal, because the protein - the basic building material.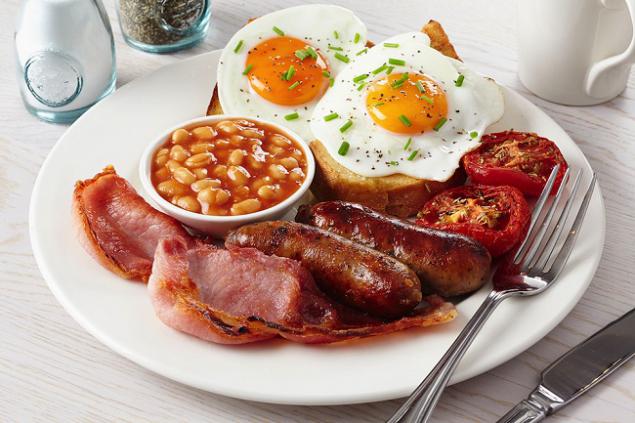 4. Smoothies blueberry and ginger. Kefir, bran, flax flour, cocoa powder - the basis for the preparation of any berry or fruit smoothies. Even tastier and richer will drink, if you add a dried fruit - prunes or apricots. With such a yummy easily give up sugar during breakfast!




5. Fried eggplant in. Of course, you can arrange a holiday and replace eggplant avocado. But the baked eggplant with eggs, herbs, tomatoes and spices - unearthly pleasure. Eggplants have a positive effect on heart function, prevent the development of atherosclerosis and its composition are complex carbohydrates. The feeling of satiety after breakfast this will continue for a long time!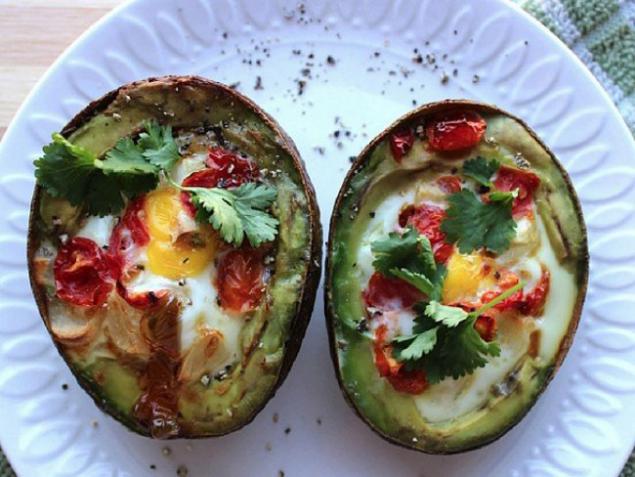 6. Healthy pancakes. Cook pancakes for breakfast - is permissible if the selected recipe for gluten-free flour. Linen, soy, chickpeas, rice, buckwheat, coconut flour - assortment of useful basis for your favorite pancakes great. With honey, cream and fruit are excellent pancakes will be the beginning of the working day!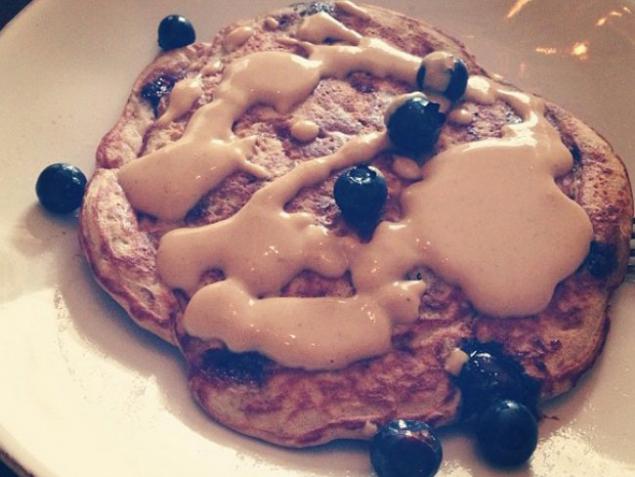 7. Scrambled eggs with arugula. Use in your diet more green products, and for breakfast sometimes eat lettuce. With scrambled eggs, they are very tasty! This body will provide the necessary dose of magnesium.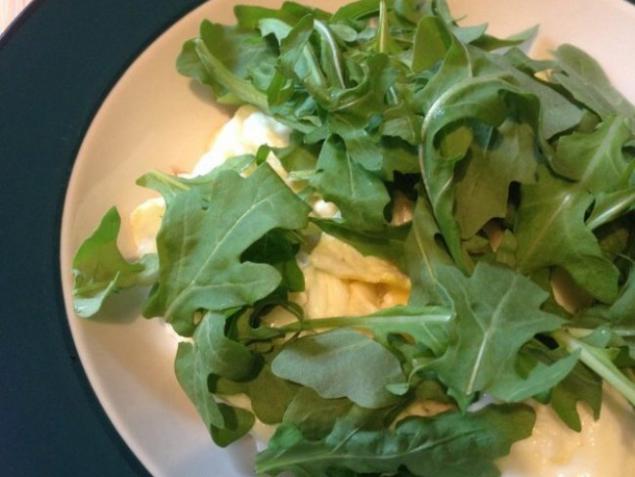 8. Steamed vegetables, seeds, nuts, fruits. To meal was hearty, add to this set is also useful bread.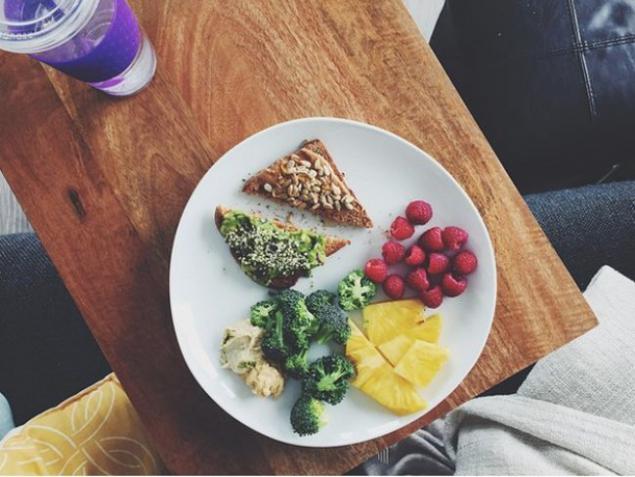 9. Sandwich with unleavened bread and sausage, grapefruit, coffee. Grapefruit helpful there at least once a week, especially for people suffering from circulatory disorders. Very suitable grapefruit for breakfast for people with reduced gastric acidity - it raises its great!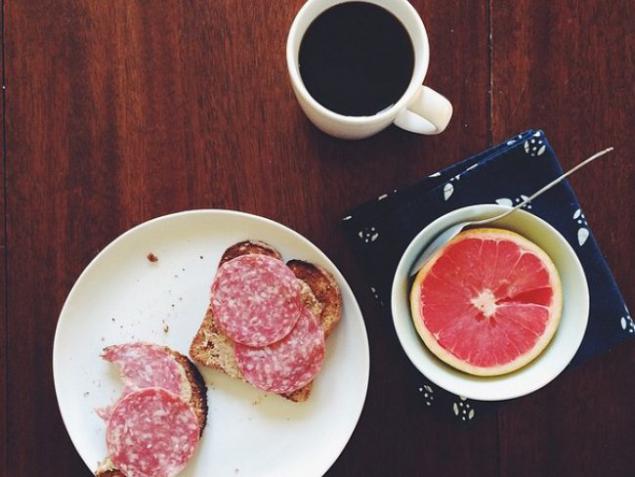 10. Oatmeal with coarsely chopped almonds. Another option oatmeal divinely tasty and useful - with almonds. Add the cinnamon, nutmeg, cocoa. Coconut give breakfast a special sweet flavor.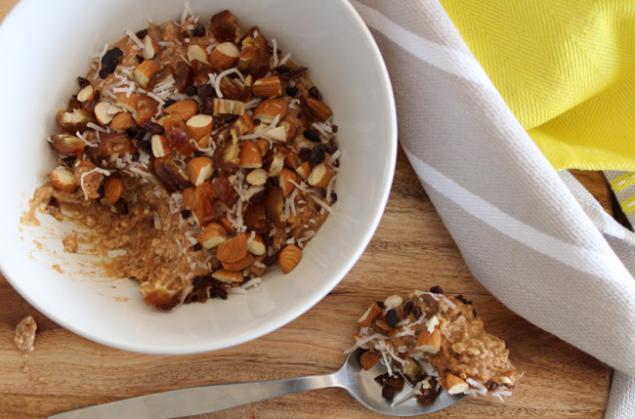 11. An omelet with avocado, tuna and parmesan cheese. omelette options are many, but this combination - my favorite dish ... Add to Italian herbs, leaves a real culinary masterpiece.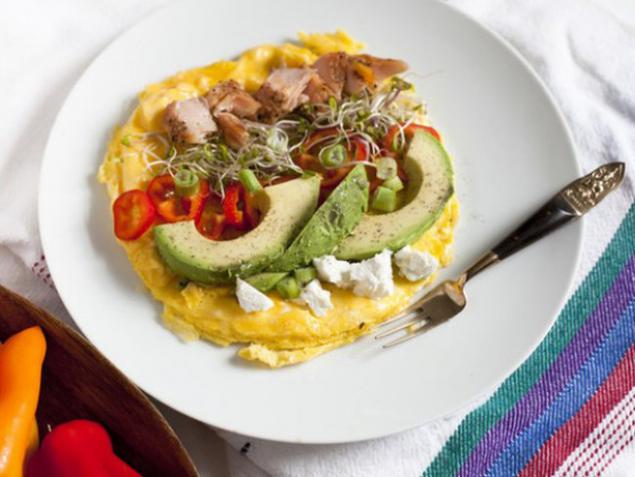 As you start the day, so he will be held! Breakfast with a smile, thinking about the wonderful upcoming day enjoying aesthetically decorated dishes. Let these tips will help you learn to enjoy the little things and to choose healthy foods. These are the first steps on the way to a huge fortune ...

Show your friends how to eat breakfast - our variations of dishes they definitely impress!

via takprosto cc