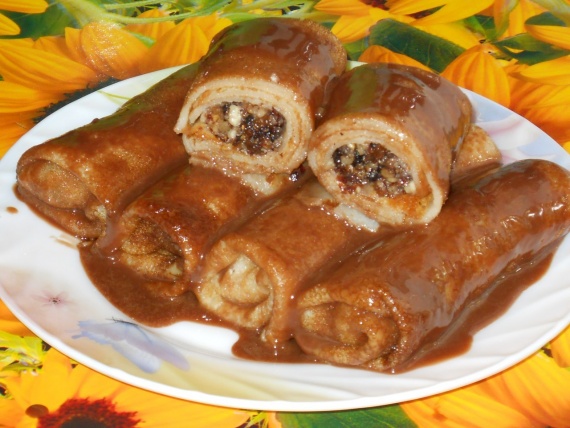 The dough for pancakes:
2 cups flour, 3 cups of milk, 50g.slivochnogo oil, 1 tbsp sugar 1 tsp salt incomplete. 5 eggs.
Filling:
1.5 cups raisins (I have dark), 150 g of nuts (walnuts I) in a blender grind
or grinder.
Sauce:
'25 Cocoa powder 2 tbsp of sugar, 100 g.sguschenki, vanilla to taste. And you can just melt the chocolate.