There pancakes like everything, but you need to cook ... mistress to work hard to get a really delicious and beautiful dish. To pancakes came out perfect, pay attention to some important points. Follow these rules for pancakes, and you definitely will succeed!
1. Always choose the best, high-quality products for this dish. Pancake batter consists essentially of three components: egg, milk, flour. Make sure that the eggs and milk were fresh, choose not too fat milk.
2. Observe the correct balance between the ingredients of the dough that you get the right consistency. The first step in the preparation of the test - Beat the eggs with a pinch of sugar and salt with a fork. Even if you have a blender, it is best to first beat the eggs with a fork. Add flour gradually to avoid lumps, in any case not a rash of flour the dough too much at once. When the eggs are mixed with the flour in a fairly stiff dough, you can add milk. Lumps will not be exact!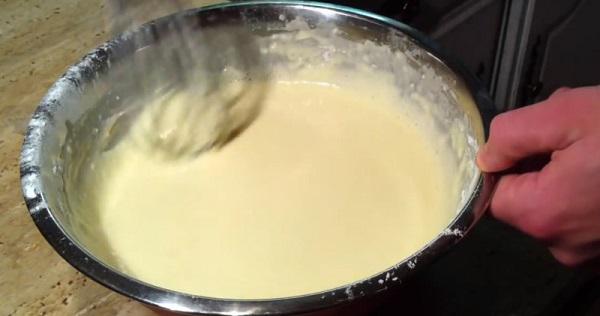 3. To be able to wait is very important in all situations. This applies to the pancakes! The most delicious dough - something that is constantly one day in the refrigerator before cooking. Check and see!
4. The first pancake is always lumpy, nothing can be done. A good indicator - the fact that, in principle, the dough is roasted. Do not hurry to get upset and give up on their culinary talents.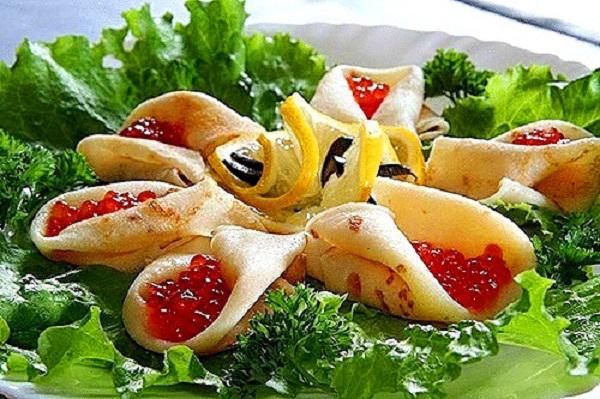 5. The right pan - an essential element of successful pancakes. Take the money and buy a frying pan, specially designed for baking pancakes. You considerably simplify your life!
6. Less oil! To pancakes were tasty, they do not necessarily have to be oiled thoroughly. Know the measure, fatty foods are equally harmful to all. In addition, it spoils the taste quality of the pancakes.
7. To pancakes with fruit obtained successfully, prepare the filling, in accordance with the type of fruit. For example, apples or desirable to boil a little put out with cinnamon and sugar before putting them into pancakes. This applies to all hard fruits.
8. Right to flip pancakes - an art! Learn to make simple movements determined not to doubt his ability. Develop speed and responsiveness for successful pancakes important experience.
9. Sprinkle sweet pancakes with lemon juice - a great idea, it underscores the delicate taste test.
10. Do not save on the little things! If you cook the pancakes of different fresh foods bother to choose expensive chocolate for watering or worthy jam. Cooking with heart, pay attention to detail.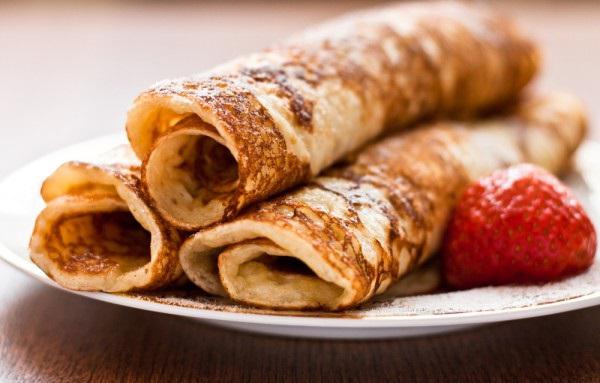 I wanted pancakes? Use these simple tips to a favorite dish turned out excellent. Pancakes can anyone believe in themselves! To bake pancakes do not need a special occasion, gaining inspiration - and forward to the kitchen.
via takprosto cc