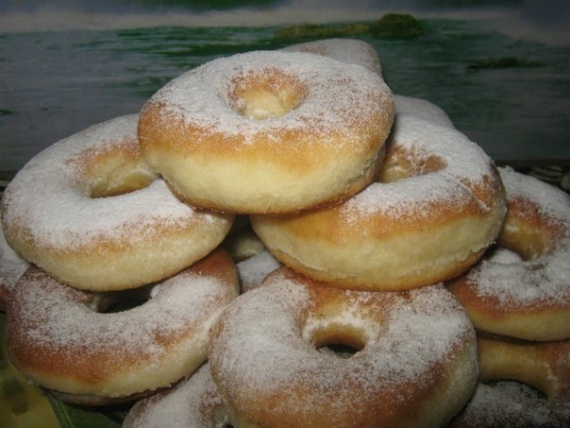 you must:
milk at room temperature 125 ml.
egg 1 pcs.
salt 1/4 tsp
100 grams of sugar.
vanilla sugar 1 tsp
drain. 1 tablespoon butter melted
baking powder 2 tsp
1.5-2 cups of flour (cup = 250 ml.)
Knead the dough, adding the ingredients one by one in the order as napisano.Muku add portsionno.Testo should get soft.
Roll out the dough to a thickness of 1 sm.Stakanom cut donuts and cork from a lemonade for example cut in a donut donuts seredinku.Obzharit to stretch. oil on both sides until golden brown on low heat for kryshkoy.Podavat warm, sprinkle with powdered sugar.