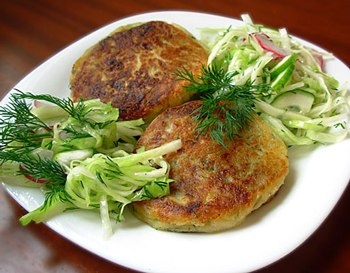 Products:
Potatoes - 1kg
mushrooms - 2-3 pcs. white or 0, 5 kg of mushrooms
Egg - 2 pcs.
flour - 3 tablespoons. l.
onions - 80g
fat
salt.
How to:
Peel the potatoes, boil in salted water, potoloch put her eggs, flour, sautéed onions and mushrooms.
Make patties and roll them in bread crumbs and fry.