How to cook cutlets of lentils?
According to its nutritional properties of lentils is quite capable of replacing as bread and meat. Therefore, the lentil Patty is not only delicious but also very nutritious and healthy dish to prepare which is pretty simple. To prepare cutlets of lentils you can use any varieties of this species of legumes. But keep in mind the cooking time of each.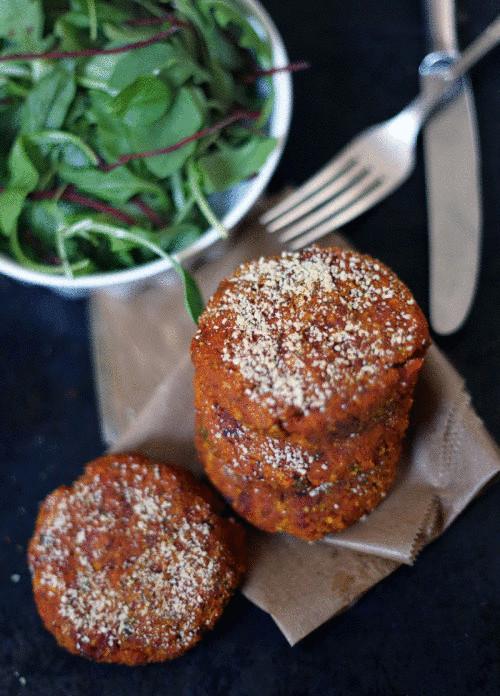 There is a Russian saying "lentils on the table — health in the family." This folk wisdom has its scientific basis. So, beans lentils contain vitamins A, C and B vitamins, they are also rich in protein, fiber, carbohydrates, flavonoids, potassium, magnesium, phosphorus, zinc, iron and folic acid, protects against cancers.
Dishes of lentils, including lentil Patty, are recommended in diseases of the cardiovascular system, diabetes, problems of the digestive tract (in this case, the lentils consumed in the form of puree). It is also believed that lentils are useful for the development of the fetus, therefore, its presence is required in the diet of pregnant women-vegetarians. Not recommended the use of lentils gout. There is a perception that lentils do not accumulate toxins and radionuclides, so it is considered an environmentally friendly product.
To prepare cutlets of lentils you can use any varieties of this species of legumes. But keep in mind the cooking time of each. So, green lentils cooked for a longer time and harder ground. The fastest cooking and are easily boiled red lentils. The same type of lentils can be subjected to various processing method — so, shelled lentils will also cook faster.
For bad razvivayuschegosya varieties recommended soaking the lentils for a few hours in warm water. For making lentil burgers lentils are boiled, crushed, puree or mince, add other ingredients (for example, fried onion), spices, herbs. Fry patties need for long, as the ingredients for a mess of meat ready to eat.
Cutlets of lentils — recipes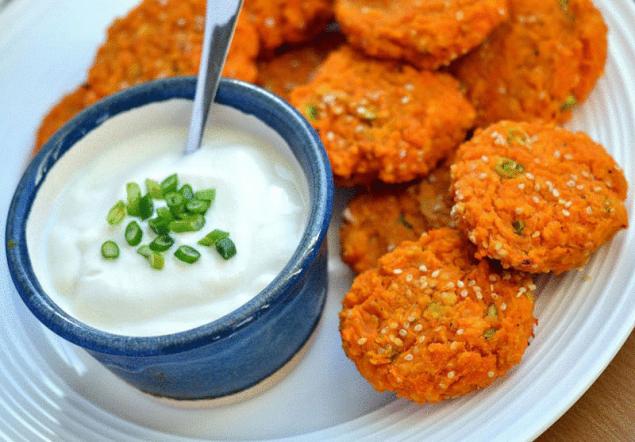 Cutlets of lentils with green onions.
Ingredients: 1 Cup green lentils 6 onions, vegetable oil, salt, spices, 1 Cup of breadcrumbs.
Preparation: wash the lentils, soak for 10 hours in the water, chop the onion and sauté in vegetable oil until Golden brown. Drain lentils in a colander, mince together with onion, salt, pepper, add seasonings, knead the ground beef. In the breadcrumbs add the turmeric. Shape patties, roll in breadcrumbs, fry for 5 minutes on each side, cover, reduce heat and warm for 5 more minutes.
Lentil Patty red.
Ingredients: 250g red lentils, 50g of flour, 1tbsp.l. sour cream, salt, asafoetida, vegetable oil, greens.
Preparation: boil the red lentils in salted water for 15 minutes in the ratio of 2 cups water to 1 Cup lentils. Drain the water, stolzite the lentils into a puree, cool, add the flour, spices and stir. Form patties, fry in olive oil for 3-4 minutes on each side. Serve with sour cream.
Burgers from red lentils with zucchini.
Ingredients: 100g red lentils, 1 egg yolk, 100g of zucchini, 100g of cabbage, onions 60g, 40g of carrots, 3 cloves of garlic, salt, pepper, ground pepper, curry, dried garlic.
Preparation: boil the red lentils, puree, cool. Slice onion, chop garlic, saute until soft, add grated carrot and zucchini, shredded cabbage, pour water, cover and simmer vegetables until tender. Mix the vegetables with lentils, spices, egg yolk, knead. Form patties, bake on a pan in the oven or in a steamer.
Cutlets of lentils with tomatoes.
Ingredients: 150g red lentils 400g tomatoes, 1 onion, 1H.l. curry, fresh cilantro, pinch of ground black pepper, olive oil, flour.
Preparation: finely chop onion, rinse the lentils, place in saucepan, pour over the tomatoes boiling water, remove the skin, chop. Add onions and tomatoes to the lentils, pour 3st.l. water, simmer 20 minutes on low heat. Add chopped greens, salt, pepper, curry, after 10 minutes, remove from heat and let cool. Form of mass cutlets, roll in flour, fry in vegetable oil for 2 minutes on each side.
Cutlets of lentils with buckwheat.
Ingredients: 1 Cup lentils, 1 Cup buckwheat, 1 onion, 2-3 cloves of garlic, 1tbsp.l. parsley, butter, ground red pepper, salt.
Preparation: soak the lentils for 2 hours, boil, separately, boil the buckwheat, mix cereals with chopped onions, pass the entire mass through a meat grinder, add finely chopped parsley, salt, stir. Form of minced meat cutlets, roll in flour, lay on the bottom of the pan, add red pepper, chopped onion, simmer until tender.
Cutlets of lentils serve hot with any garnish to your taste — for example, buckwheat, rice, fresh vegetables and homemade sauce. published
P. S. And remember, only by changing their consumption — together we change the world! ©  
Source: www.woman.ru/health/diets/article/90697/