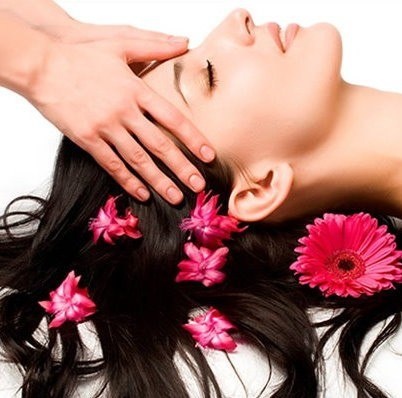 Benefits of massage heads:
 - Improvement of blood circulation in the scalp, which in turn helps to reduce headaches, strengthens the hair, accelerate hair growth;
 - Reduction of hair loss;
 - Removal of dead surface skin cells, which can lead to the appearance of dandruff and scalp itch;
 - Increasing vitality of hair and their ability to withstand adverse environmental effects;
 - Improving mood, stress reduction and relief from depression.
Step by step instructions:
 - Paw pads put on the scalp.
 - Massage your head, shifting the skin. Starting from the forehead, promassiruyte so the entire head.
 - Hands squeeze into fists. Ribs fists prostuchite entire head, from the temples.
 - And finally, grasp the hair and gently pull. Walk so the whole head.