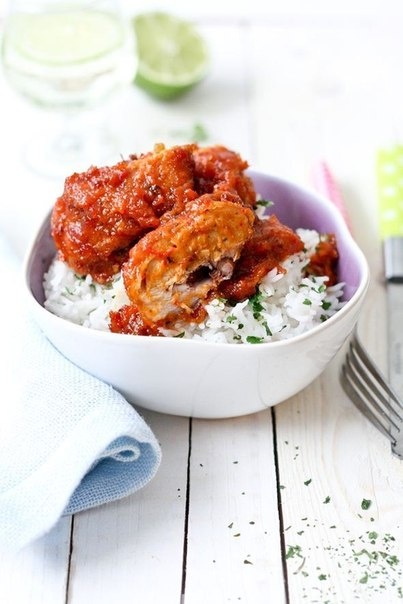 Ingredients:
Chicken - 5-6 pieces
Oil for frying
The mixture number 1:
Chili - 4 pcs
Garlic - 3 cloves
Bulb
Some water
The mixture was number 2:
Dates - 5 piece (pitted)
Pineapple - 1/3 cup
Water - ½ cup
Other ingredients:
Vegetable oil
Honey - 1 tablespoon
Salt - to taste
Chicken sprinkle a little salt and turmeric and prozharte in a frying pan until golden brown.
Prepare a mixture of first and second separately by mixing the ingredients. Over medium heat, heat 70 ml of vegetable oil, put a mixture of chili peppers, garlic and onion and cook, stirring occasionally, until the most homogeneous mass.
Then lay out dates, Anansi and pour ½ cup of water, honey and salt to taste. Stir and let simmer for a bit. Put the chicken in the pan and mix everything thoroughly. Serve hot.