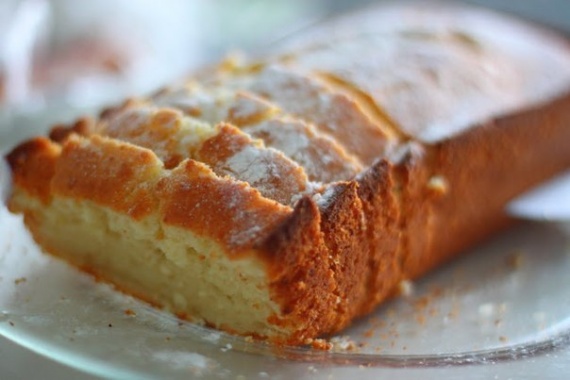 We will need:
-1 Packet of cheese
-3 Eggs
-150 Grams of flour
-70 Grams butter
-120 Grams of sugar
-2 Tsp baking powder
-2 Tsp vanilla sugar
For the glaze:
150 grams of powdered sugar, 3 tablespoons milk
Sugar and vanilla sugar rub with butter, and whisk. Then add the cheese, whisk. Add eggs and beat one. Sift flour with baking powder and pour in the batter, stirring. Oiled cake pan and lay there cupcake (form must be completed no more than 2 \ 3. Bake at 180 degrees about 40 minutes Readiness check with a toothpick.
For the glaze just mix the ingredients) If you get too thick, add milk if the liquid-put on fire, boil and cool slightly ... mass thickens. The consistency should be slightly thick, it was convenient to put on the cake.