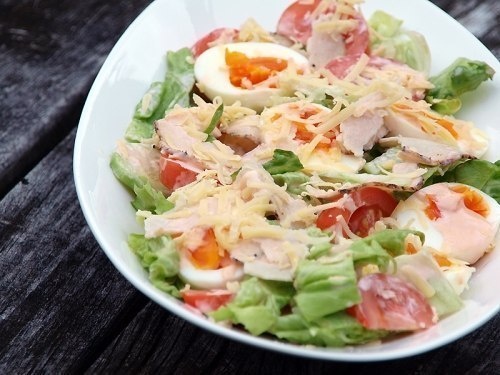 Ingredients:
1 bunch of iceberg lettuce, break
200 g chicken (any, fried, poached or smoked chicken roll or sausage)
6 hard-boiled eggs, sliced ​​in half
3 large tomatoes, chopped
1 cup shredded cheddar cheese
1 cucumber sliced ​​
sauce - all on your taste
freshly ground black pepper
Preparation:
1. Mix the chopped or torn hands lettuce, sliced ​​chicken, sliced ​​cucumbers, tomatoes, grate cheese, add the egg halves.
2. Season with salt, pepper and season the sauce to your taste
Bon Appetite!