Tofu is one of the favorite foods of vegetarians and nutritionists. Soy milk cheese can be an ingredient in many savory dishes. Today
, the site
will tell you how to cook tofu at home.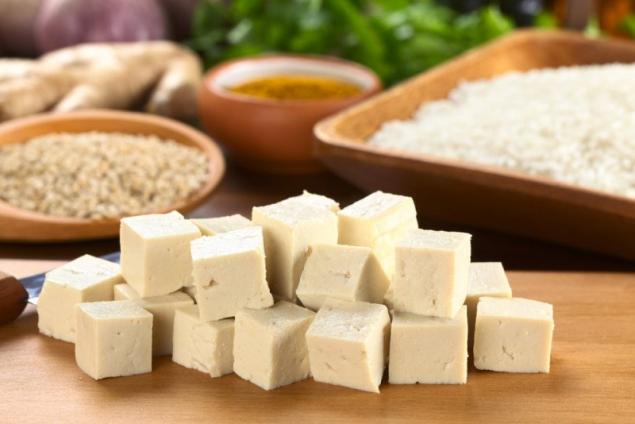 How to cook tofu To cook one kilogram of tofu, you only need 500 g of soy. The cheese making process is not that quick, but well worth the time. If done correctly, homemade tofu will not only taste better than store-bought tofu, but also healthier.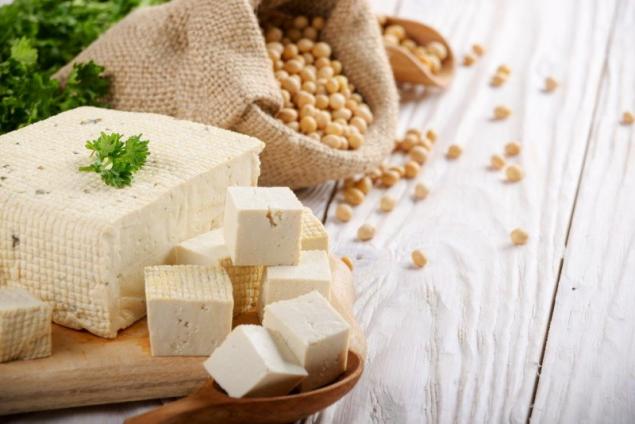 Ingredients
500 g soy
5 l of water
3 tsp salt
5 tbsp. l. rice vinegar
Preparation
Soak soybeans in water for 12 hours. During this time, they will increase 2 times. From 500 g of dry soybeans, about 1 kg of soaked is obtained.
Rinse the soy with clean water. Divide the soaked beans into 3 portions.





Pour 1/3 of the soybeans into a mixer and add 500 ml of water. Grind the soybeans for 2 minutes. The mass will turn white and will resemble kefir.





Pass the soybean mixture through a sieve into a deep saucepan. Send the cake back to the mixer and again fill it with 500 ml of water. Grind and strain through a sieve.





For the third time, grind the same soybean mass in a mixer with 500 ml of water and strain through a sieve.
Throw the soybean cake onto cheesecloth.




With the remaining 2/3 of the soybeans, do the same as with the first batch: 3 times with 500 ml of water, grind the soybeans in a mixer and strain the milk through a sieve.
Throw the whole cake on cheesecloth and squeeze everything well into a saucepan with soy milk.




Bring the soy milk in a saucepan to a boil over low heat. Remove the resulting foam with a slotted spoon or sieve, stir the milk constantly so that it does not burn.




Mix 500 ml of water, salt and vinegar. When the milk starts to boil, pour the vinegar mixture into the milk and stir it well.
Wait until the milk begins to curdle and the milk begins to boil. Then remove the pan from the heat and leave the milk covered for 10-15 minutes.




Place the curd in a mold covered with damp gauze. Place the curd under a small press for a few hours until the cheese cools. The longer the cheese is pressed, the harder it will be.




A detailed recipe can be seen on the channel of the skillful hostess Lyudmila, who is happy to talk about the intricacies of making soy cheese at home.
https://www.youtube.com/watch?v=74D8St2z7YU
Soybean meal must be used for making soy meatballs or other dishes. Vegetarians make sure to cook something from soybean meal, as it is rich in protein and useful microelements.