Writer Nadira Angele posted in his blog a post about piercing
very tactless question
asked by women. This information should read many people.
Uncomfortable вопросы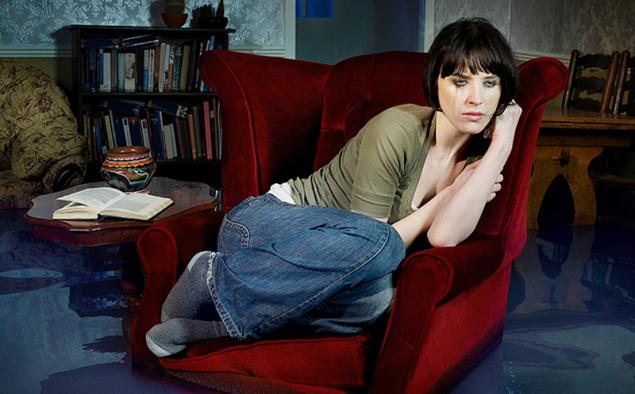 Let's pretend here —
woman, she's 30 and has no children.
Surrounding excitedly ask: "How so, still no children? What are you waiting for?"And every time she invents new answers with a tight smile on her face.
"Your clock is ticking!"say friend, hinting. "Look, it's too late!"— admonishes home. And she mumbles something in the key: "I'm not ready yet" or "I'll think about it".
Forty eight million eight hundred eighty one thousand two hundred sixty six
Then, left alone, crying, biting her lip. Crying because she suffered 4 miscarriages. Crying because she and her husband are trying to get pregnant for 5 years, and all the way. Crying because my husband has two children from his first marriage and he never wants. Crying because of medication she can't bear a child.
Crying because the husband was sterile, and his gnawing guilt. Because a close friend is already waiting for the second, and a neighbor girl at 18, making already the third abortion. Crying because his and her parents want to see grandchildren. Crying because her neighbor triplets, and she treats them like animals.
Crying because she's already picked out names, and the nursery still no one lives. Crying because inside her... the emptiness Cries because she was the best mom in the world!
And here is another
the woman — she is 34, and her four children.
All her friends say: "Four! God, I hope you will stay on this..." Friends laugh: "Protected tried?". "You want your own football team?"just kidding passers-by in the Park.
Forty one million one hundred ninety four thousand nine hundred seventy seven
The woman strained chuckles along with them. "We performed a demographic programme!"And the next day left alone, biting her lip and quietly cry.
Because she always wanted a big family and does not understand why people do not like it. Crying because she didn't have any brothers or sisters, and growing up she felt alone. Because she is pregnant with the fifth and already understands that the storm of ridicule will be more.
Crying because I was tired of having to defend himself. Crying because deep down questioned whether it was necessary to give birth to the last of two children and is frightened of this thought.
Crying because dreamed of traveling, but always postponed the rest for later. While her friend for 35 years has already toured half the world. Crying because the husband asks the sixth, and she has no strength!
But the third story. This
the woman is 40 and she has one child.
"Why just one, don't you want more?"or "will not happen, right?"— hard gossip relatives and friends. "I am happy and so," calmly replied the woman, and nod.
Seventy three million two hundred ninety eight thousand four hundred ninety one
But when she is left alone, she too was crying. Crying because the birth of her only child was a miracle. Because the game asks for a little brother or sister. Because the first birth had cost her the opportunity to conceive.
Crying, because her second pregnancy had to be aborted to save her life. Crying because her husband died and the second love she never found. Crying because barely cope with one child.
Cries because can't afford to leave work even for a month. Because she has early menopause. Because the family could barely make ends meet. Crying because she wants to have a second child but can't.
Ninety nine million fifty four thousand nine hundred eighty seven
All of these issues-stereotypes destroy from within any of the fairer sex. These women very much among us. These are our friends, acquaintances, neighbors, colleagues, and maybe you're one of them.
And if you are bursting to ask a woman a question,
why does she have so much children
remember: IT's none of YOUR BUSINESS!
Let's try to stop a little too curious and we will be more sensitive and humane. Share this important information with others. Take care of each other!
Now everyone can publish articles
Try this first! To WRITE an ARTICLE the Author

Anastasia Davidenko Nastya does yoga and loves travelling. Fashion, architecture and all fine — that aspires to a girl's heart! Anastasia is engaged in design of interiors and makes unique jewelry with a floral theme. Wants to live in France, learn the language and keenly interested in the culture of this country. Believes that the person needs a lifetime to learn something new. Favorite Anastasia book — "Eat, pray, love" by Elizabeth Gilbert.