What questions you should ask yourself and your man before you dream about the wedding with him.
These four words – the nightmares of all women who meet the non-free men. More precisely, it is the answers to the questions that we ask yourself, if you know or suspect that you are a man in a non – exclusive relationship.
Exclusive is when you don't doubt her man
. Not even when planning a wedding or already married - examples ran from the altar or years lived on two families today, alas, abound. Namely, when no doubt. Writes Larisa Inozemtseva, especially for .
The key word here is proprietary.
A man can be married, divorced and continue to live with my ex, engaged and wait for marriage or to stay in search. Not the case, but the fact that it's you he's not planning anything. It's called "not free." And you — you dream and plan a future with him.
At first, everything looks good. You go to restaurants and movies, you start to meet at home or somewhere else, sometimes you have amazing sex. But at some point you realize that something is wrong. You can even spend the weekend together and go on trips.
And still something worries you.
In the subcortex someone vile voice asks terrible questions and makes even more terrible answers, from which you Wake up in a cold sweat.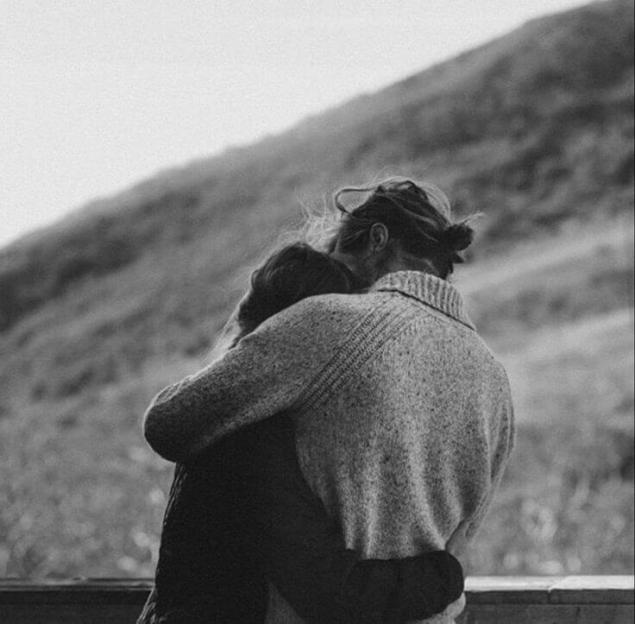 These four answers dream nights to thousands of women trapped in relationships with unfree men.
— Yes, dear, I'm married.
— No, honey, I'm not going to leave the family.
— No, honey, we can't meet more often. And also can not be together to spend holidays, go to public places and to get acquainted with your or my friends.
— Yes, dear, talking about relationships, I mean sex. And a little bit of entertainment for dessert.
All that is said after is irrelevant. You can promise gifts ("just tell me what you want, I'll buy you everything"), and the date of divorce ("as soon as my youngest graduates high school, immediately file a report"), to comfort and to appeal to true love ("because you and I are for real, and with her nothing ties me"). It's all nonsense.
Your man is not free and should not hope for a happy and long life together.He is already coming towards you is unfair and likely to keep on doing it.
It would seem that it is easier? Why can't we ask the right questions in the first or second meeting? It's so obvious and so simple.
No, it's not easy.
First,
we are afraid to ask a man about what is important to us, because subconsciously I'm afraid to hear the answers.
Secondly
, our relationships go through several stages of natural development, and on each of them some relevant questions, while others are premature. Not to rush things and not to pressure the partner should ask questions in time to know what to ask.
Thirdly,
under the influence of the arguments of the partner or due to life inexperience, we can consider the existing model of relations normal and just not know that there are others.
At this point, Shazam! – read carefully. I do not call immediately roll out to the man, all these useful analytical questions, you barely met and he invited you for coffee. Then he is likely to run away. And I think meaningless to conceive of a detective investigation with calls at odd hours, peeping into his phone, and so on.
It is enough to know that all relationships go through several stages, each of which corresponds to your question.
These questions promote your relationship – either towards development or towards the completion.
Your task is to understand at what stage you are and ask the right questions.
To get the answer. And then make a decision.
The reasons for the breakup often is that we go through stages and don't ask the right questions or asking them too soon.
The secret is that to get an answer to a question is necessary at the end of the stage and not to delay the questions until "after the wedding", which may not happen.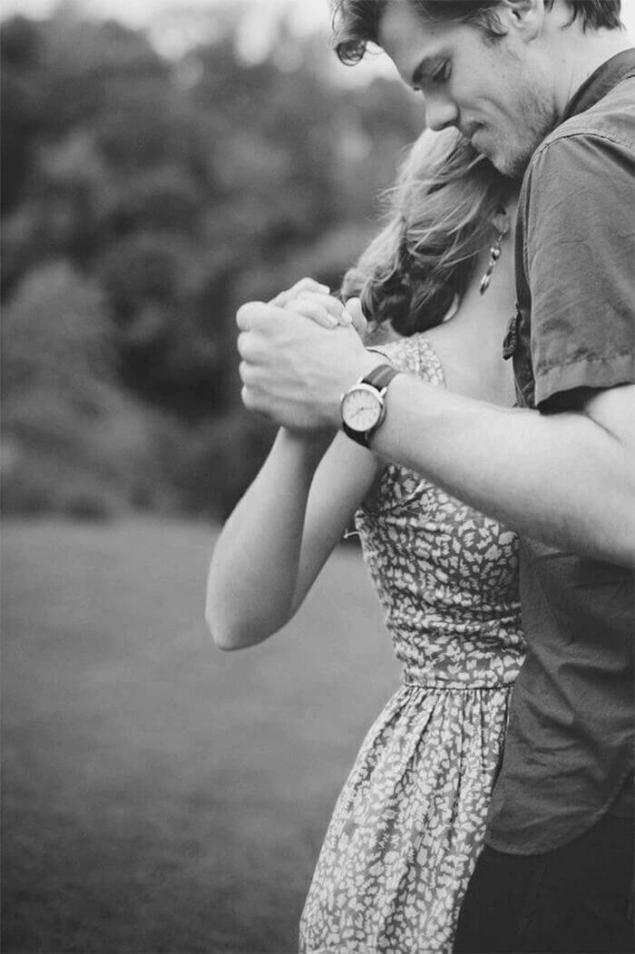 So what are these stages in the development of relations?
Step 1. Interest/ involvement
. You have just met, want to please, to captivate a man himself and his world. You still don't know if it fits you, but don't want to miss out on a potential candidate, especially if it looks promising.
Your question No. 1: "are You married?" Your actions
: if you got the answer, "Yes, honey, I'm married", it is better to take feet in hands, to finish my coffee and cute smile, leave with a potential candidate forever. Married men, by definition, can't be promising. One divorce will take time, nerves and require a lot of money. For them it is impossible to get married without any problems, with them shouldn't have children because the child needs a daddy every day and not on Sundays. No? Don't you think? Then get ready for problems.
Step 2. Doubt
. You've been Dating for a while, and know each other quite a lot. A man like you more, but you decide for yourself if this the man you want to be life. You do not like this or that. You can have other Boyfriends, which you hold as a "reserve airfield". Let us face the truth – your men too, there are "alternate aerodrome". You do not know, at what stages are the other relationships you do not know. But if you continue to deny reality, it will definitely come up later. It is time to ask the following question.
Your question No. 2: "are You ready to break up with others?
Option – "are You ready to leave the family?"
Your actions
: If you receive any other response other than "Yes, dear, ready," it is better to leave. Don't fall for the comforting phrase that I have to wait another year or two, while senior/Junior, graduate, enroll in College, get married until the mother-in-law will move in the summer to the country and so on. Run.
Please note that the fact that your man is willing to part with the other, does not mean that he will be yours. For this we need to move on to the next stage.
Step 3. An exclusive relationship
. At this stage you can really sing in the shower old song, "I'm one". You live together or spend a lot of time together, so in the life of your partner to another woman even physically no room. OK-OK, you have me argue that whether long skillfully, but the options for fast dining of the sex we're not even considering. However, it's time to conduct a mental audit of your day and understand what you are doing together. Visit your friends? Get to the theatre? Driving to the relatives? Repair future apartment? Or is this all still meet in a rented apartment or hotel, have sex and order a pizza at home? If so, then you are switched to a phase of exclusive relationships is every chance your man will slip away. The question here is not so much about the exclusivity of sex (although it is implied by definition), but about your place in the life of a particular man. If you want to make sure that you are in an exclusive relationship, ask your man tricky question.
Your question No. 3
: "We will be with you... ( and then list what you want to do with it – go to the theater, ride the birthdays of relatives, hang out at parties, a barbecue at the cottage with friends and so on)?"
Your actions
: If you got the answer, "No, honey we don't ...and here are all of the above, leave. This is not your man. He's stuck on the previous easy phase, and leave as soon as the one he wants to be in an exclusive relationship. Then he will do #botetout all.
Then your relationship is coming to an end. Here comes the next stage.
Step 4. Intimacy
. Physical, emotional. You are actually already a couple. You live together, sleep together, eat Breakfast and dinner at home. You both know that you love sex and trying each other to satisfy. Conflicts of course arise here and there, but they are easily managed in bed. You very well both there and this is important. You both feel that way or is it just your illusion? Check out their question to their partner.
Your question No. 4
: "you said that You very much value our relations and fully trust me. You mean sex?"
Your actions
: If in response you hear "Yes, dear, the sex in the first place. And a little bit of entertainment for dessert" crawl away as fast as you can. Endorphins will be over in six months or a year and your relationship will only have photos on my smartphone in half with bitterness and sense of loss.
Practical use from all this is as follows.
1. Determine what stage you are now in your relationship.
2. Consider whether you successfully passed the previous stages? Were there questions that needed to be set? If not – ask these questions and then proceed in accordance with the received answers.
3. If your relationship is not growing, determine at what stage you are stuck and admit it. Set the appropriate stage question. And if your relationship has not moved on – think about it, maybe it's time for them to complete? Do not build sand castles and do not waste your time.
The formula "YES-NO-NO-YES" describes a failed relationship with an unfree man. Change it to another. The formula "NO-Yes-YES-NO" at least opens up other possible relations.
Invest your time and energy in a man with whom you can build a future and be happy with him.  
Author: Larisa Inozemtseva, especially for  
P. S. And remember, just changing your mind — together we change the world! ©
Source: Larisa Inozemtseva