Chicken roll
is an original dish that can afford, even those who are dieting. Of course, in which case you will need to abandon this ingredient, like bacon. Today, our editors will tell you how to prepare this savory snack at home. Roulade of chicken breast is an excellent replacement for store-bought sausage!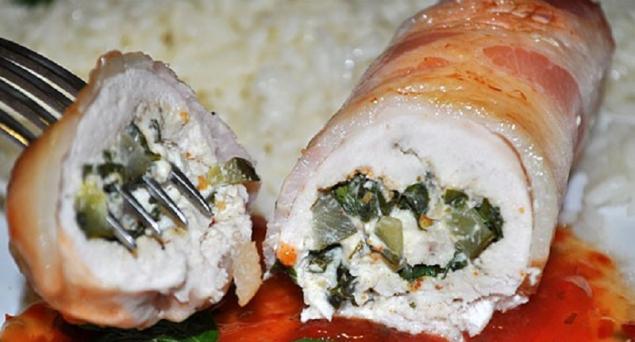 Roulade of chicken grusiinidele
200 g of cottage cheese
1 kg chicken fillet
400 g bacon
2 pickled cucumber
1 bell pepper
50 g herbs (Basil, dill, parsley)
1/4 tsp salt
1/4 tsp black pepper
100 g of vegetable oil
Cooking
Make several small incisions along the chicken breast.




Unwrap the fillet and cut it with a kitchen hammer. Use for convenience food, foam or plastic bag.




On plastic wrap laid out overlapping the bacon, then put it on a chicken breast. At this stage, salt and pepper the meat.




Grind the herbs and cheese skip through Mincer. Combine greens with cheese and put it on top of chicken.




Cut strips of pepper and cucumber, then put everything on top of the cheese. Tightly roll up the roulade and put it in the sleeve for baking. For reliability, secure the roulade with cooking twine.



Brush a baking sheet with vegetable oil and place it on the roll. Pour in the pan a small amount of water, so that roll was 1 cm immersed in the liquid. Bake the dish in the oven at 200-220 degrees for 30-40 minutes.



This recipe is worth it to them to share! Your family will also love the chicken cooked in the slow cooker.
Now everyone can publish articles
Try this first! To WRITE an ARTICLE the Author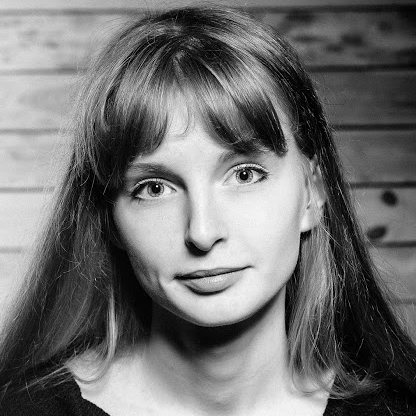 Believes that art knows no rest! Enjoys drawing, used to look at life with a painter's eye. Cleaning the house and cooking finds work, a pleasure after all to any business can be creative! Loves unorthodox methods of solving problems. Favorite book Victoria — "Three comrades" E. M. Remarque.