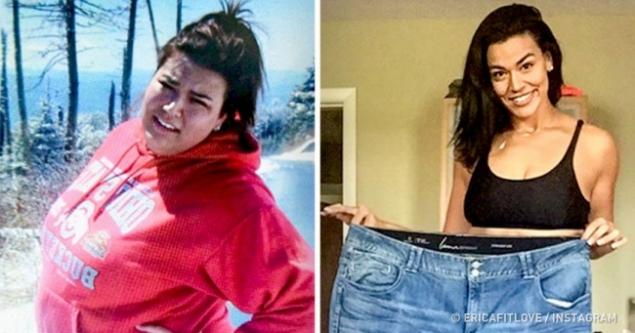 Start tomorrow, after the holidays or when there is a possibility — the surest way not to start ever. We are in
the Website
admire the tenacity of people who, without compromise, take matters into your own hands and change beyond recognition, spit on excuses and circumstances.
Eric Lugo: minus 68 kg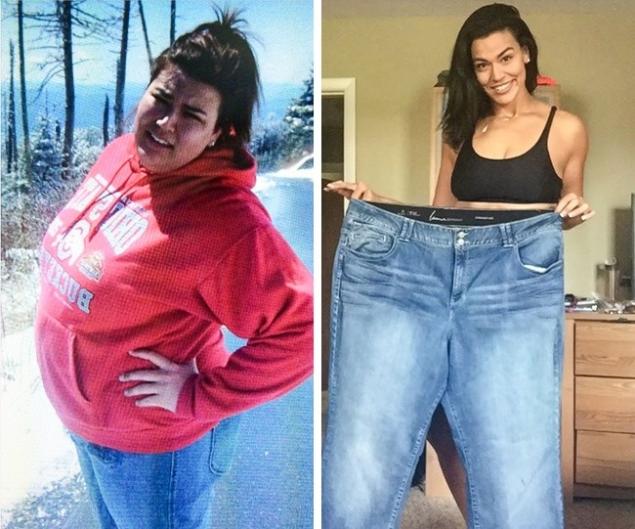 The problem of losing weight before Erica has always stood. But the turning point was the request of a young son to help collect the toys from the floor. It was so hard for her that I had to say no. This has forced her to reconsider overnight their lives. The first thing she downloaded a fitness app on your phone and opened instagram to feel responsible for the reports of weight loss and dieting. Not all went as I wanted: first Erica got a lot of unflattering reviews. However, she is sure that if you do not know personally, should not be taken said to your account. And achieved amazing results.
Justine McCabe: minus 56 kg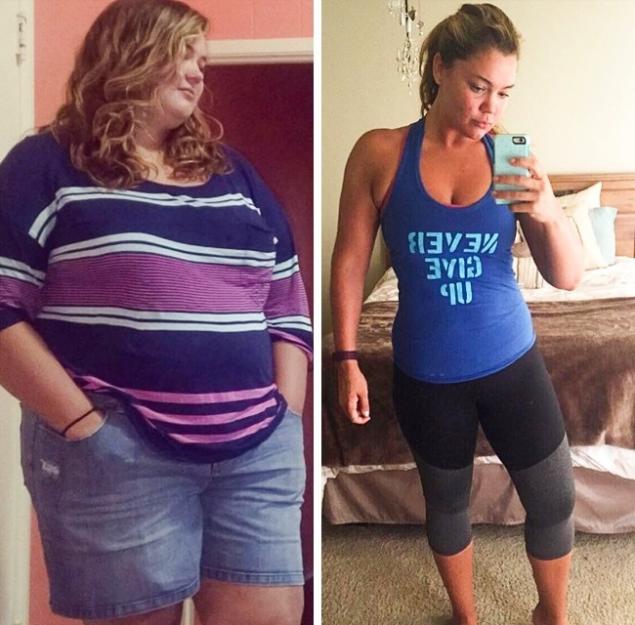 After the death of my mother and husband depression brought it to the level of 141 kg. the arguments of the ones she rejected, but after consulting a psychologist yet realized: it's time to change your life and go to the gym. Almost every day she photographs herself — this helps her to increase motivation and gain confidence. Due to the weight loss she decided to take things that were once afraid to dream — jumping, horse-riding and scuba diving. Justine is sure that the most reliable ally is discipline. And the best solution on the path to weight loss considers all communications with the expert transformation that helps her in training.
Rosie Mercado: minus 113 kg
Significant weight did not prevent Rosie to become a famous model, but added health problems. So she decided to risk his career and took them through diet and exercise. Not without surgical intervention. The result has delighted the fans of Rosie. However, there were those who compared the weight loss with the betrayal of all "big" people. She is not offended to angry. In contrast, Rosie invites you to follow the example and look at the world in new ways. Even those who advises her to "go and jump off a bridge," she offers to join the walk. "The view from here is beautiful and amazing" — so Rosie motivates their fans.
Carly Jay: minus 63.5 kg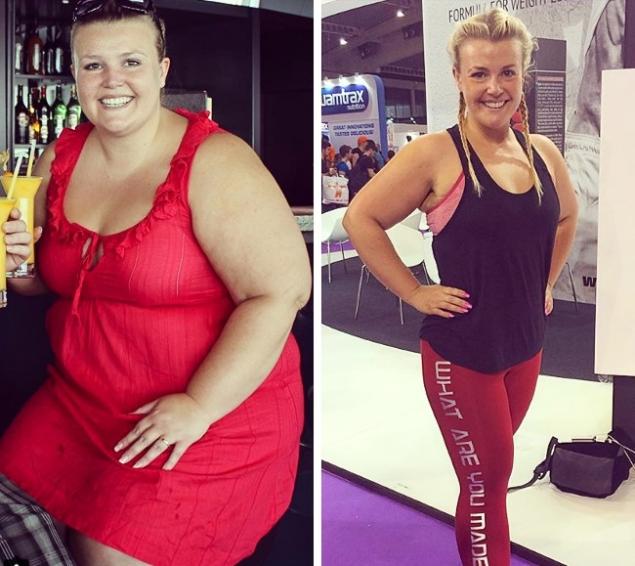 Carly remembers a time when clearly felt in the 28 years she feels 80-year-old. With the growth of 160 cm, she weighed 127 lbs. She describes it this way: "I realized I needed to take care of yourself, if you want to enjoy life and live to the maximum... In the end, I have one body and I need to control myself... I realized that this is not a magical transformation overnight, and this time I have to get rid of bad habits and replace them good, make them a new way of life." In two years of weight loss Carly has not only changed, but also got army of fans, taking video channel about fitness.
Jacqueline Adan: minus 159 kg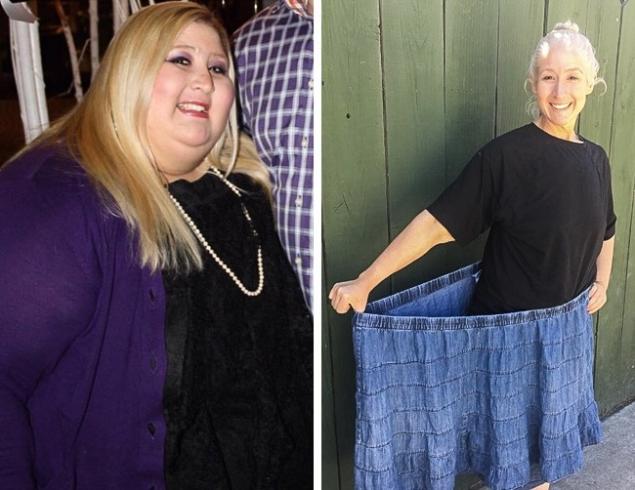 The humiliation experienced Jacqueline, when stuck in the turnstile at Disneyland! This, and not the long-awaited trip became the brightest impression of the trip. So she immediately went to the experts on weight loss. It turned out that her weight was 231 kg, — seen from the figures she nearly fainted, and decided that it can't be true... This was a powerful motivation for Jacqueline. After 4 years of strict diet and sports she got rid of 2/3 of his huge weight. And willingly helps parting words and advice to others. "If you work hard and believe in yourself, you can do this", says Jacqueline.
Rebecca Grafton: minus 45 kg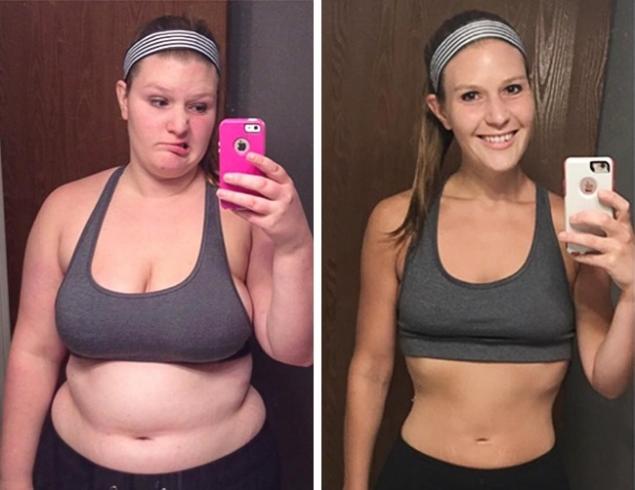 She struggled with excess weight since childhood. In 21 years with weight is 111 kg she hated herself in the photo. When did the health problems, she decided to motivate myself and booked a trip to Jamaica. This started with the story of her successful weight loss. "There's no secret formula and no pills that will make you skinny. If you eat right and exercise you will lose weight. It may not happen as quickly as we would like, but if you stick to a healthy lifestyle long enough you will see results."
Zach Moore: minus 136 kg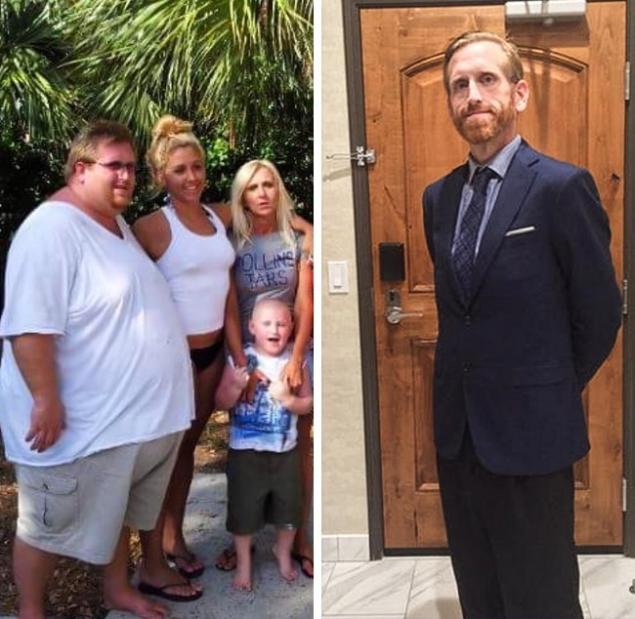 Once in the verge of death from a heart attack, Zach realized nobody will take care of his family, if he will allow excess weight to kill myself. And he decided to take a long and hard process of losing weight. He was joined by his wife. They began with Smoking cessation, reduction of salt and the amount of fast food. Instead, they began to cook at home and go for long walks. For several years, Zach has achieved a stunning result. However, over the years of overeating had to pay the stretched skin. However, this has been corrected, and now it's not the same as the old one.
Diane Naylor: minus 102 kg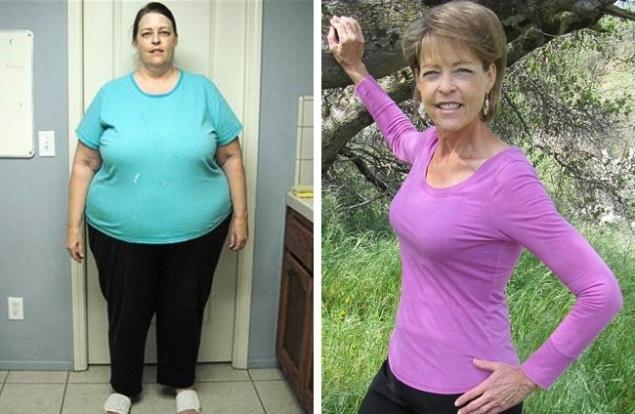 By the time of retirement Diane weighed more than 180 kg. to lose Weight I wanted to, but due to the extra weight and constant depression she couldn't even find the energy to go out. Changed seen the TV show, where he was called to follow my dream, because I don't know how much time you are allotted in this life. Rigid beliefs made an impression on Diane, and this time she did not look for excuses. In the 63 years after 4 years work it looks great. And everyone says: "Start now!"
Claire low: minus 45 kg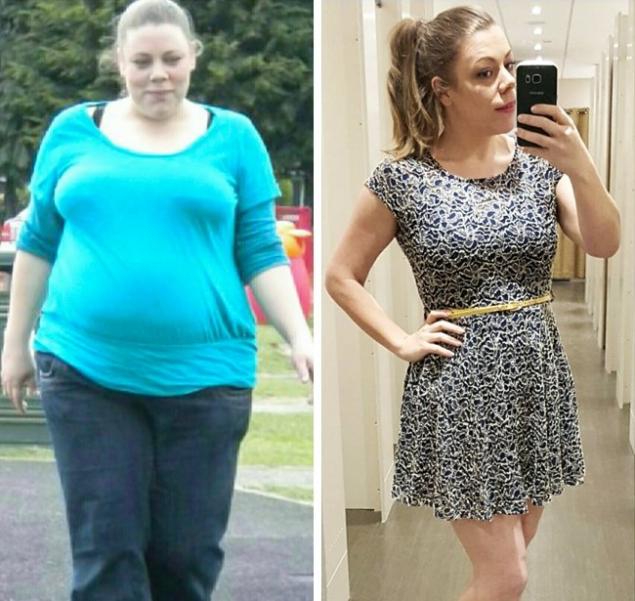 To lose weight, Claire started to become an example of perseverance for their children. At the age of 32 and 22-m British size she decided to change completely and start with the fact that I bought a fitbit and joined a weight loss program. The result — 10 UK size, love of fitness and the ability to control my diet. According to Claire, you can afford everything, but in reasonable limits. For example, previously, it could in a day destroy 5 bags of chips. She eats them now, but no more than 100 calories.
Christine Carter: minus 68 kg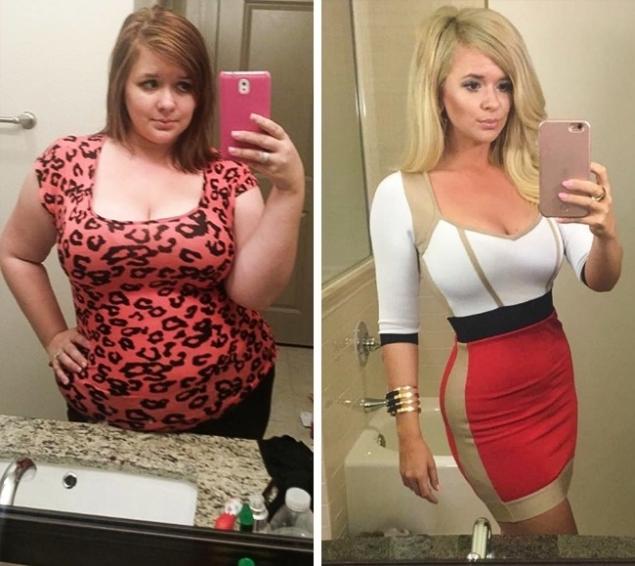 In its 28 years, Christine was forced daily to take about 10 different medications and undergo weekly medical examinations. All this was due to the fact that with the growth of 167 cm, she weighed 125 kg and was Uneasy relationship with a young man — he preferred to keep it thick, because it is easier to control it all. But Christine decided that the only thing that really needs to control her weight. And engaged in their health, at the same time getting rid of insecurity and a selfish boyfriend. Now she knows that the main thing — to trust yourself and your capabilities.
Photos on the preview ericafitlove / instagram
According to the materials of today, fitnessmagazine,
insideeditio, hairstargetsfit., dailymail
See also
12 inspiring stories of people who have won extra weight
16 pairs, who together won the extra weight
via www.adme.ru/svoboda-psihologiya/16-par-kotorye-vmeste-pobedili-lishnij-ves-1341615/