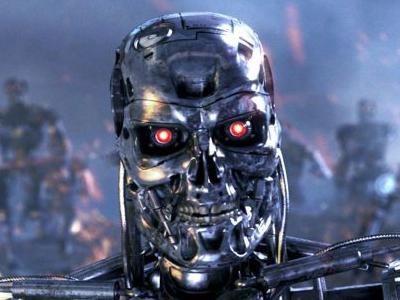 "Brigade" - about the builders of migrant workers.
"Girls" - panoramic shooting night Leninsky Prospekt.
"American Beauty" - about a Big Mac.
"The main instikt" - about food.
"Rain Man" - about the homeless.
"The venue can not be changed" - a romantic comedy about a first date.
"From Dusk Till Dawn" - erotic melodrama about the relationship between the sexes.
"One Flew Over the Cuckoo's Nest" - about drugs "Fight" - about mothers.
"Unbelievable Adventures of Italians in Russia" - a football match Lokomotiv - Inter.
"Monsters Inc." - the working title of the TV show "House - 2»
"Die Hard" - a family drama about how the wife dies and the husband ostaetstso live with this burden ...
"Mimino" - about dominoes.
"Beware of the Car" - the tourists in England.
"The Last Samurai" - the prehistory of "The Last Boy Scout."
"Turkish Gambit" - about the Turkish players.
"Finding Neverland" - about Holland.
"Gone with the Wind" - a film about dystrophies.
"Well, wait!" - About the police
"Night Watch" - the series of life-DPS nicknames
"Shadow Boxing" - about delirium tremens.
"Vertical" - about Putin and his power vertical.
"The Rich Also Cry" - about the life of Khodorkovsky in jail.
"The Ring" - about the school.
"Van Helsing" - Ivan in Helsinki.
"Catch Me If You Can" - about Basayev.
"Kill Bill" - about Monica Lewinsky
"Queen of the Gypsies" - about how Roma built Shuttle
"Dead Man's Bluff" - about the children's game
"Matrix" - about mathematicians
"A Beautiful Mind" - about men playing dominoes
"Voditil for Vera" - a chauffeur Pope.
"Eraser" - a peasant henpecked
"Cut bait" - about the fishing control
"Meet the Fockers" - about the first day of Khodorkovsky in the chamber
"Daredevil" - about a serial ubivtsa
"The Hot Chick" - about the poultry farm
"Streets of Broken Lights" - about drunks
"Trainspotting" - about hedgehogs
"Beethoven" - about the composer
"Boomer" - about gum
"Blade Runner" - about the cockroach-extremals
"American Pie" - about makdonalse
"Fantastic Four" - about tuned "Zhiguli" fourth model.
"Do not even think" - about a lobotomy
"Personal Number" - about assigning INN
"38 parrots" - about African sniper
"White Chicks" - about chickens albino
"The Thin Red Line" - about the general's pants
"Universal Soldier" - about the spirit of first-year
"Saving Private Ryan" - about the Committee of Soldiers' Mothers.
"The Thorn Birds" - about drunks
"Saw" - about a woman-alcoholic
"The Sea Inside" - about beer intoxication
"Where is crying oriole" - about the evil of young naturalists.
"Armageddon" - Moses and Penkin came to power!
"Green Box" - about drugs
"Three Fat Men" - about the beer
"We'll Live Till Monday" - about the student's drunkenness after Scholarships
"Pirates of the twentieth century" - about hacking software
"Cruel Intentions" - about Russian roulette and "Catch Me brick»
"Spartak and Kalashnikov" - about the everyday lives of football fans
"Dreaming of Space" - about the pending arrival
"Mama, Do not Cry" - about their parents
buhalovo
"Volga Volga" - about cops
"Office Romance" - about Marinin, who wrote a book on the work
"The evil machine" - about the death of sysadmin
"Casablanca" - about the bad print printer
"Unlucky" - about the strike of drivers
"Cats & Dogs" - about deputies
"Acid House" - about the charging station
"The battalions are asked to fire" - about smoke breaks in the army
"Constantine - Lord of Darkness" - about electricians
"Spartacus" - pro football
"Let's do it in a hurry" - about how Microsoft wrote Windu
"Lomonosov" - pro boxers
"Cube" - about the drug
"I know what you did last summer" - about the quick and hot Estonians
"Conspiracy" - about traditional medicine
"Total Recall" - about yesterday's celebration
"Planet of the Apes" - about the racial discrimination of blacks
"Helen of Troy" - about a woman who wrote computer viruses
"Need for Speed" - about a guy who ate ecstasy
"Enemy at the Gates" - about players
"Crusaders" - weekdays ambulance station
"Dirty Harry" - about foul play chess player Kasparov