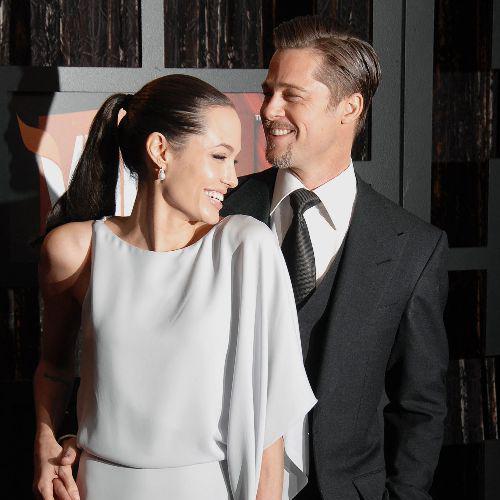 The desire to write a topic on this topic arose after several times I was faced with the familiar categorical opinion that Rosie Huntington-Whiteley, who came to replaced Megan Fox in the movie "Transformers", a terrible actress and what her model was generally climb in a movie? Like, get used to the role and show anything interesting it did not happen. Anyway, her place on the podium, not on the screen. Maybe I'm not entirely objective, because for several years I think Rosie one of the most beautiful models, besides, my opinion on the acting talent of models is clearly different from the opinions of my friends. History is replete with cases of success of girls from glossy magazines, photo studios changed their spotlights spotlights on film sets.
Laetitia Casta
When Laetitia was 15, she was noticed by an agent Madison Models, he took her to Paris. There and started off modeling career girl. In one of the pictures on it drew the attention of the director of the agency and casting director advised French Elle. Shooting for Elle became her lucky ticket. Since then, she has participated in advertising campaigns Guess, Victoria's Secret, L'Oreal, Yves Saint Laurent, Chanel, Givenchy, Ralph Lauren. Adored her Yves Saint Laurent and Jean-Paul Gaultier, they called her his muse and predicted fame actress. Now thanks Laetitia inspiration and its formation as an actress of the two designers.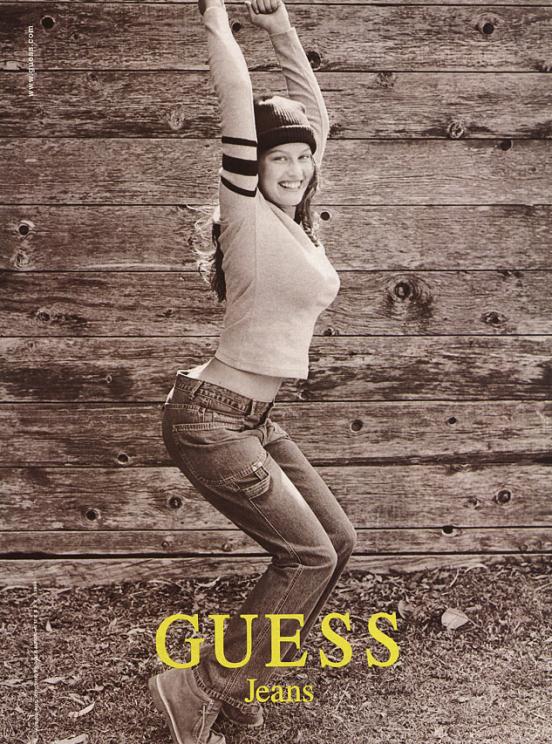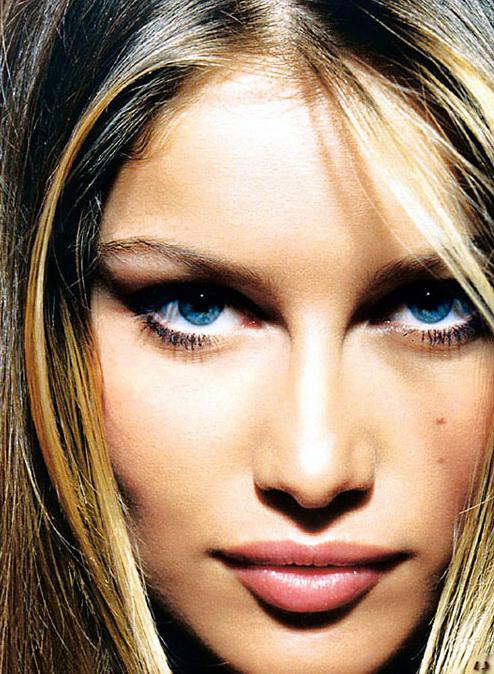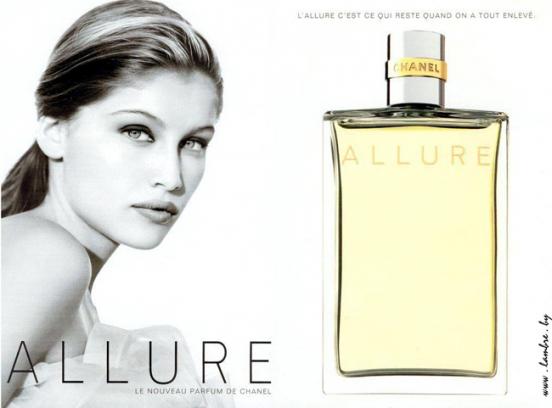 Her first painting was a film with a high budget "Asterix and Abeliks against Caesar," in which she starred with Gerard Depardieu, Christian Clavier and Roberto Benigni. Since 1999, and this is the year the film was released "Asterix and Obelix" with Letizia, beauty managed to pull in more than 10 films and continues to act until now.
In 2000, it became the prototype image of a national symbol of France - Marianne.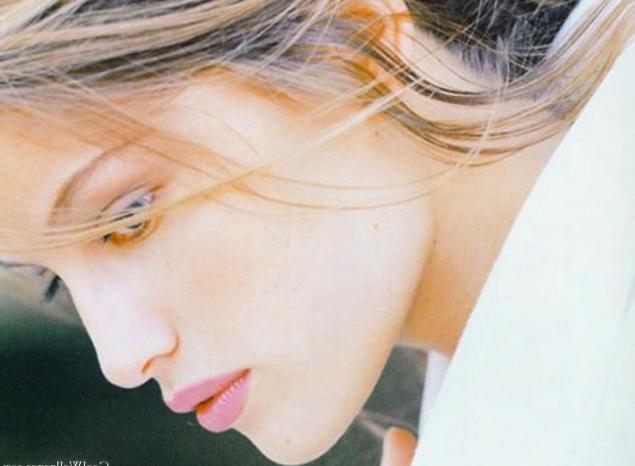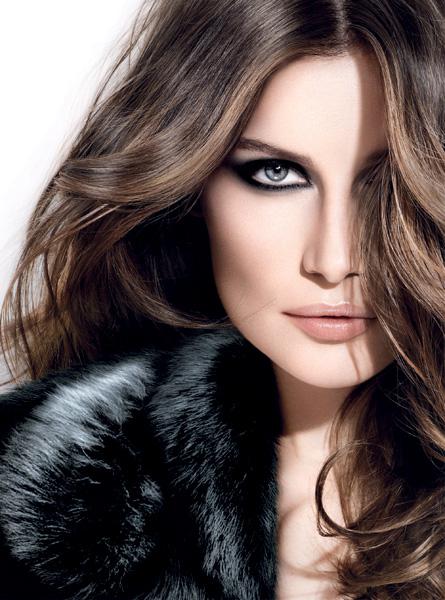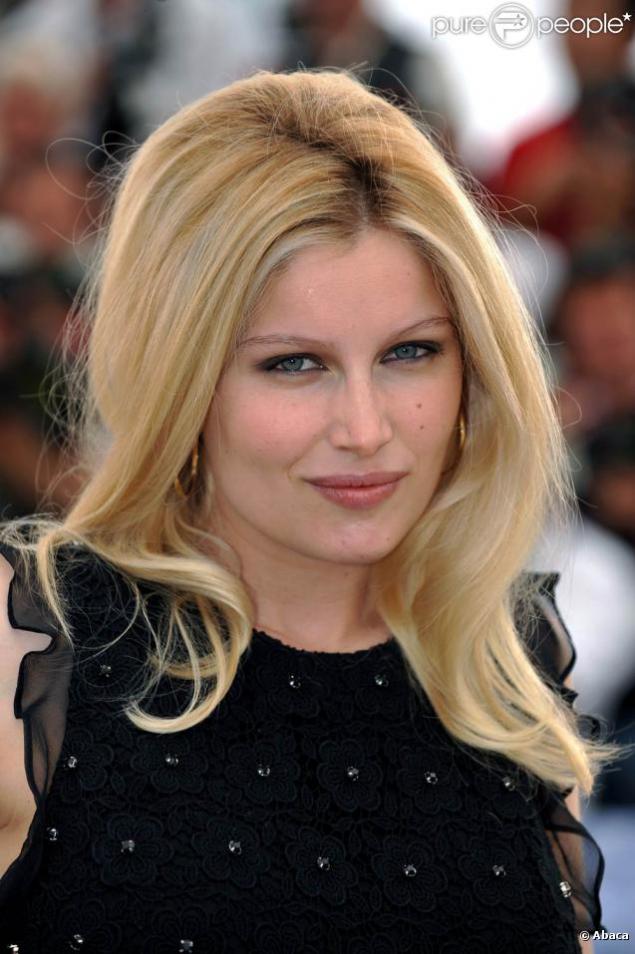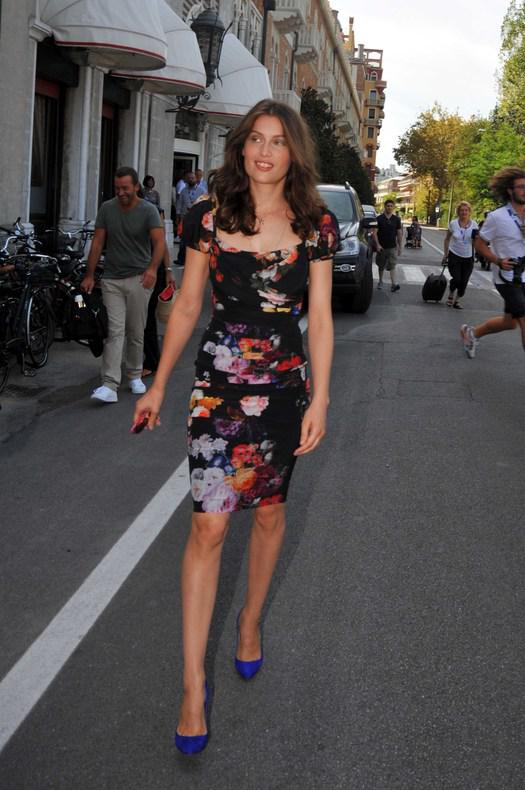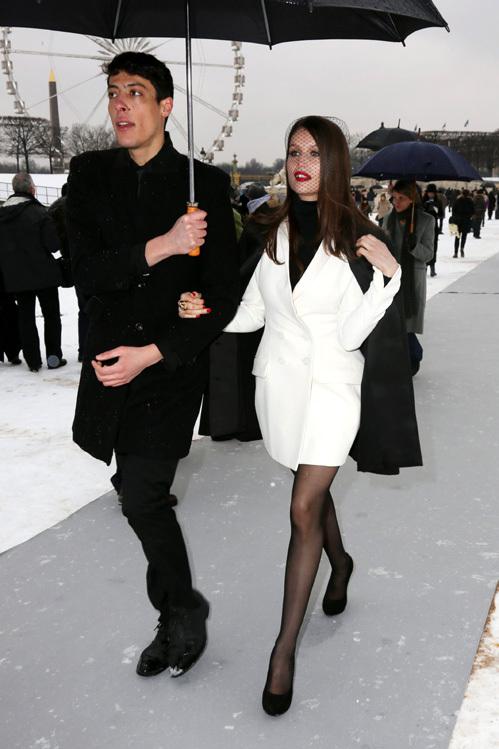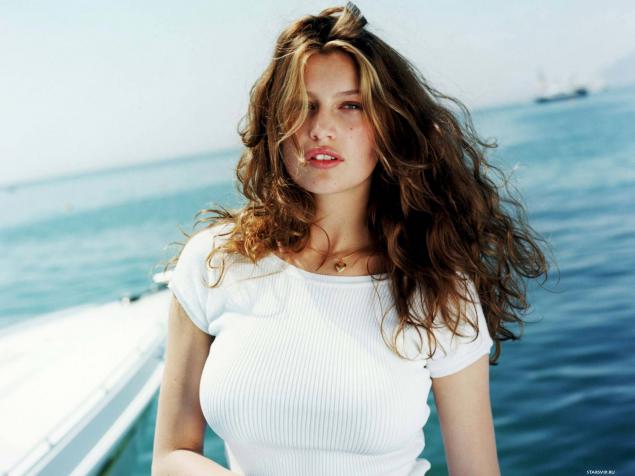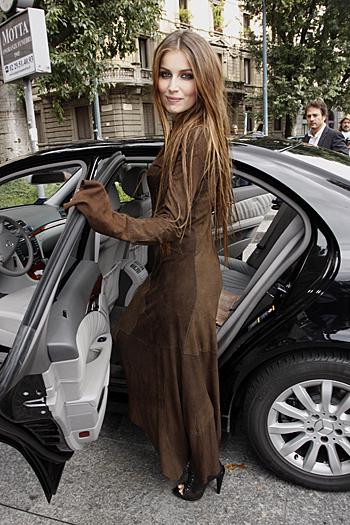 Amber Valletta
At age 15, my mother gave Amber a prestigious modeling agency Linda Layman. Becoming older, she went to Milan, her first job - images for Italian Vogue, later she appeared on the cover of Elle. This was followed by work with Louis Vuitton, Versace, Calvin Klein, Armani, Gucci, Jil Sander, Chanel and many others. Due to its appearance on the podium and in advertising campaigns such well-known brands, noticed it on TV and was invited to the channel MTV, where she became a leading show "Fashion House».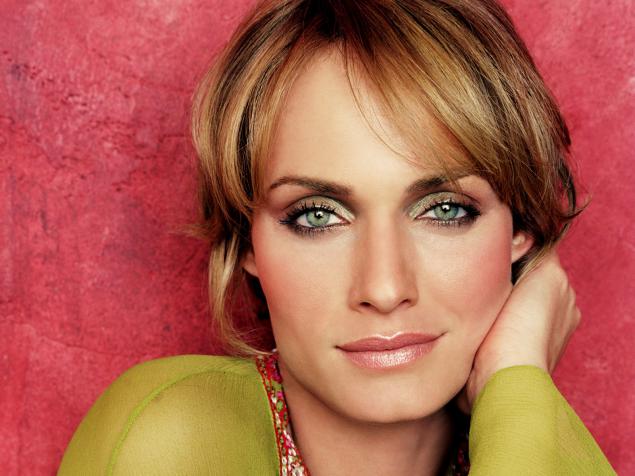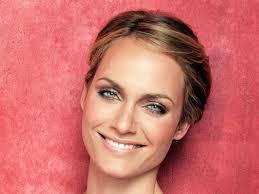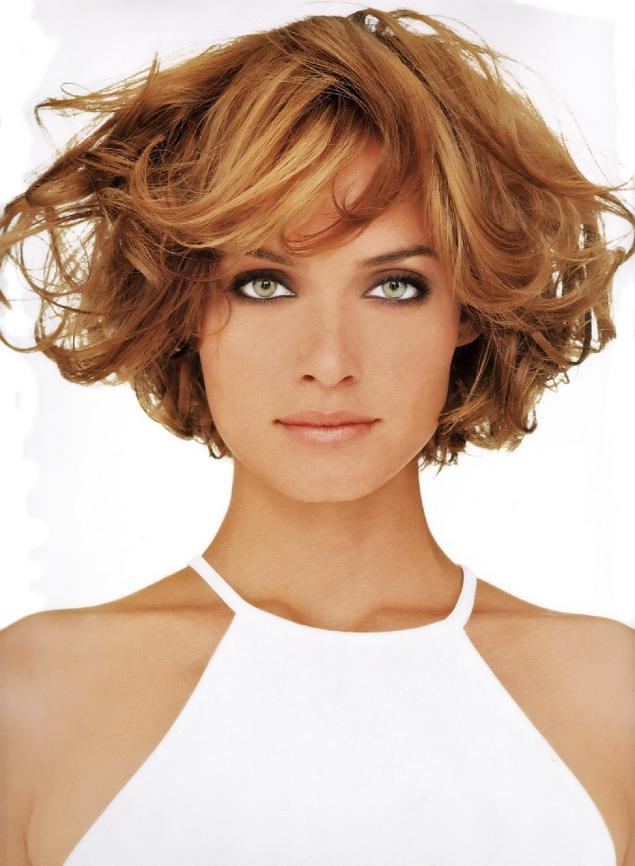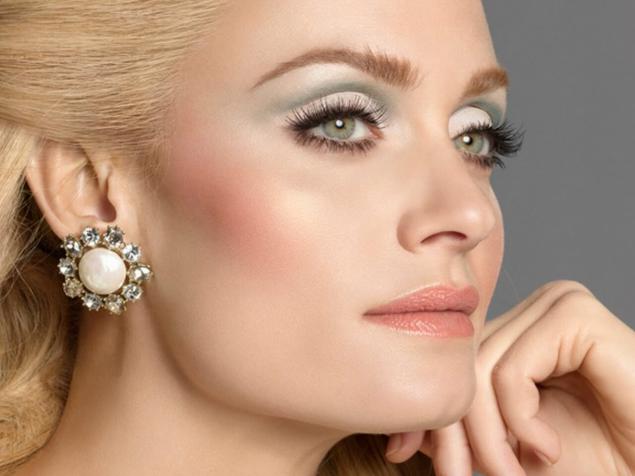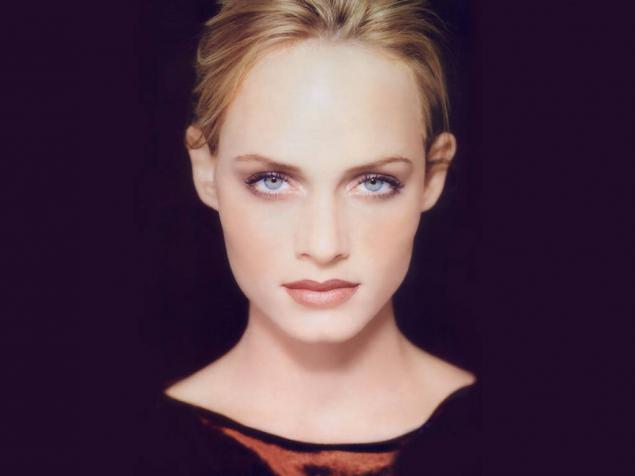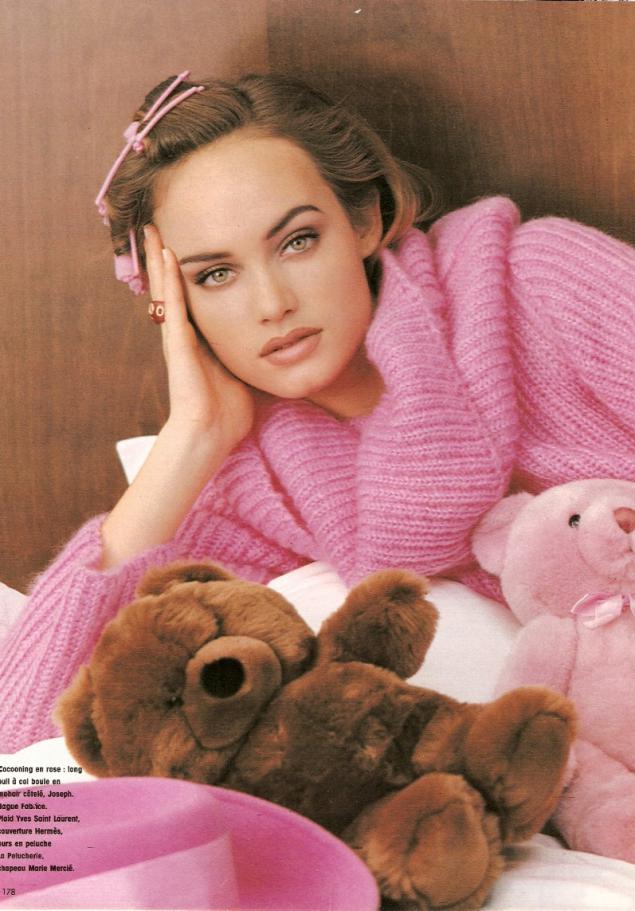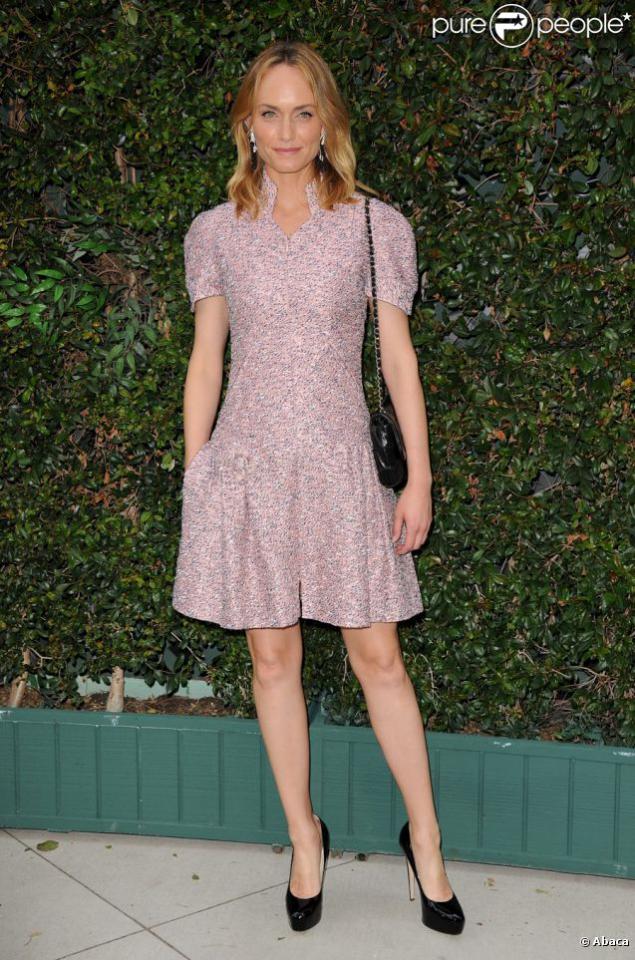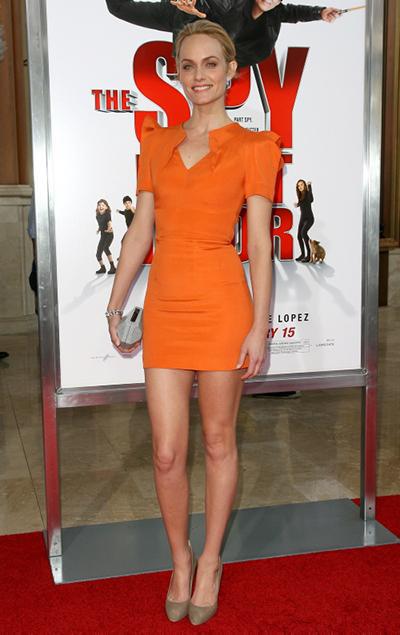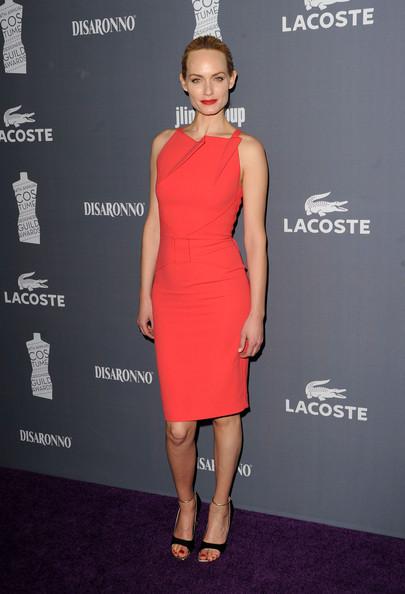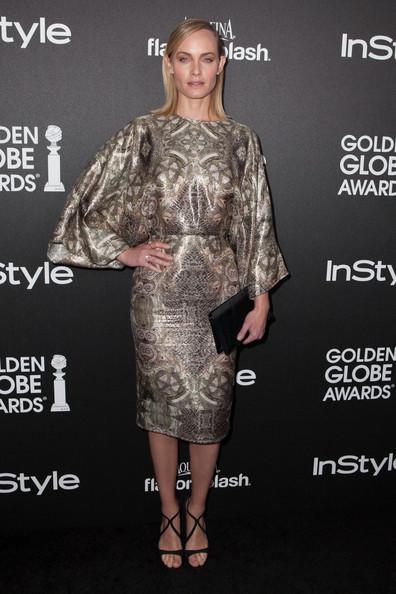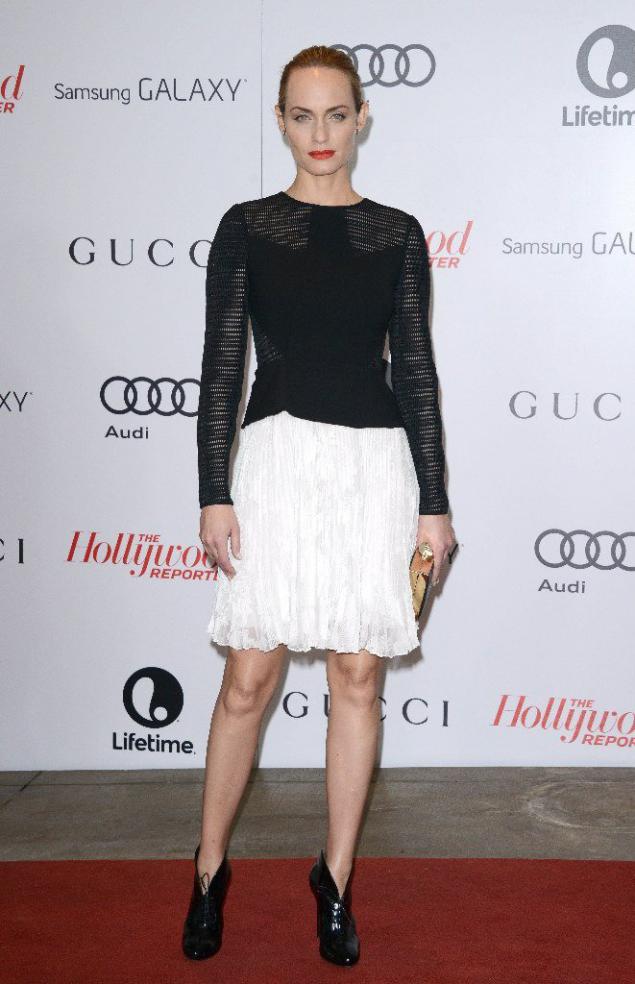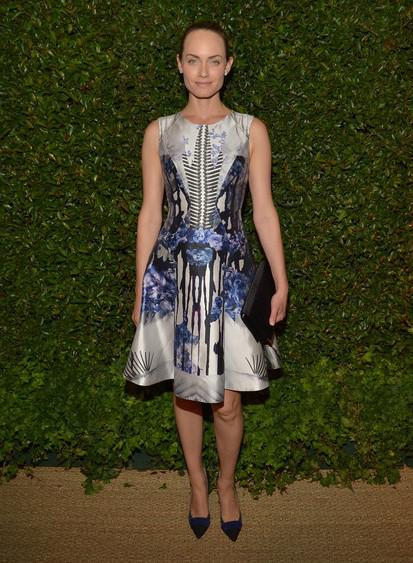 In 2000 he received a serious offer - shooting the film "What Lies Beneath", which Amber agreed without hesitation. In Hollywood, imbued with its natural behavior in front of the camera, the ability to blend in with the environment and openness, so offers to act in films did not cease to flow to the aspiring actress. She had a role in the film with Nikolos Cage in "The Family Man," with Kate Hudson in "Raising Helen," starring Will Smith in the movie "Terms removal: Hitch", a "carrier" with Jason Stethema and Gerard Butler in "Gamers" and other paintings. Amber continues to act until now.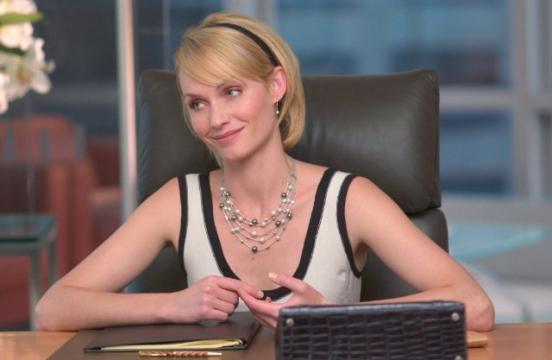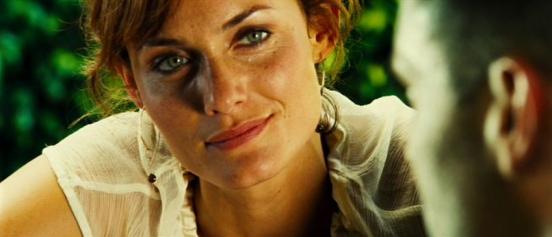 Rebecca Romijn
His first job offer as a model Rebecca received while studying at the University of California. After the agreement she had to move to Paris for 2 years. The most famous pictures of Rebecca were made for the magazine Sports Illustrated. She was one of the angels of Victoria's Secret.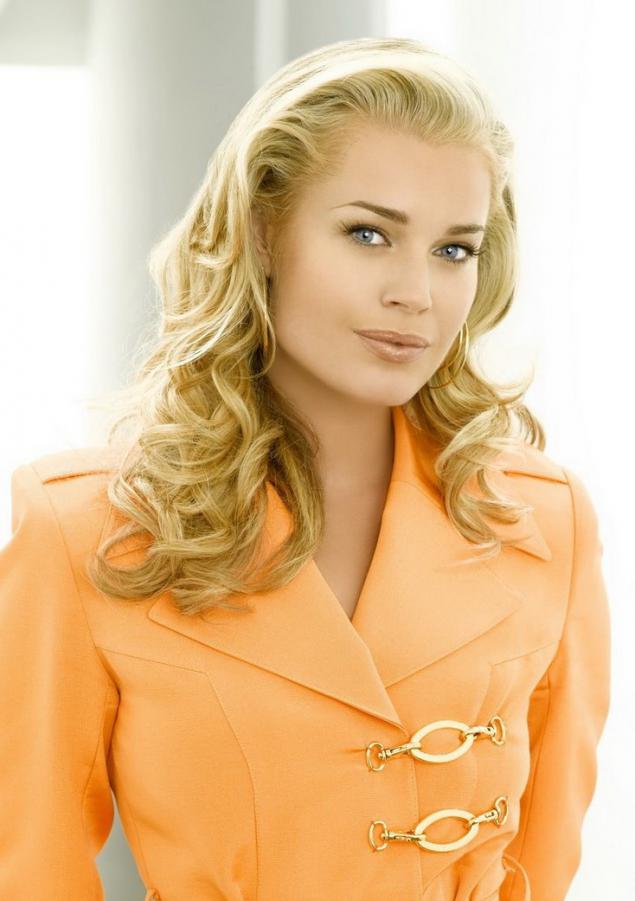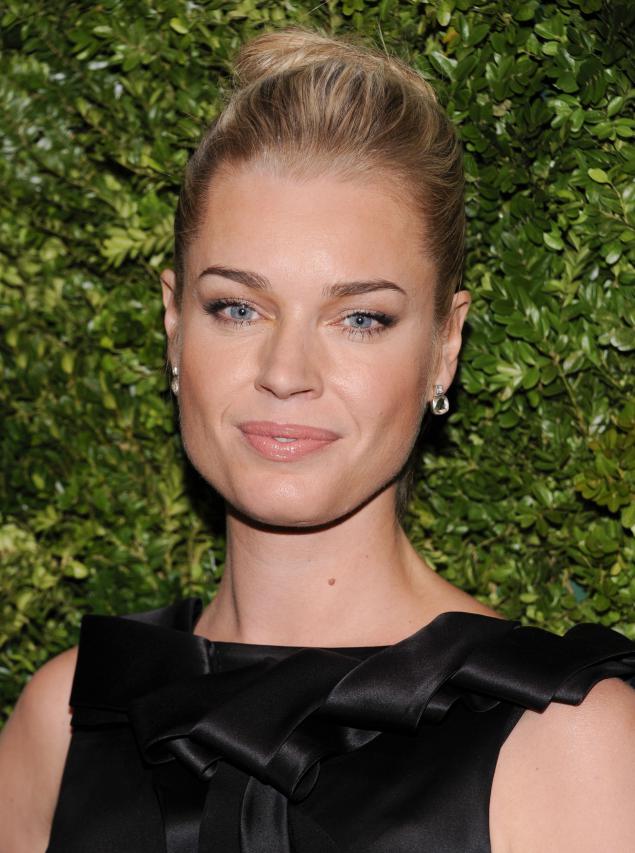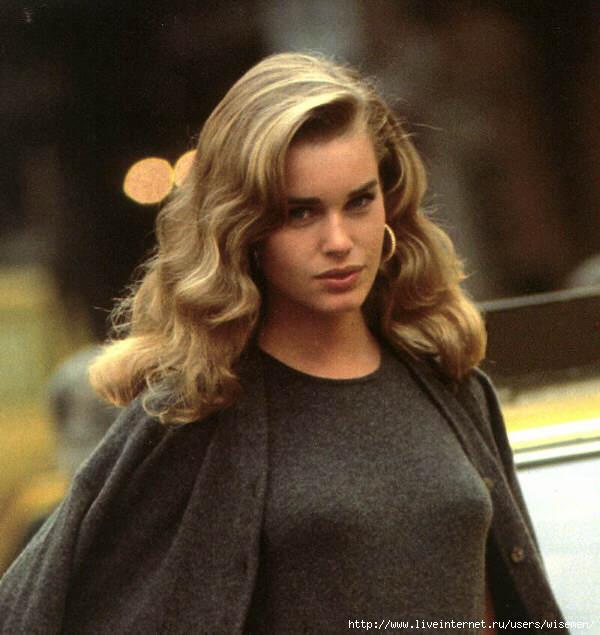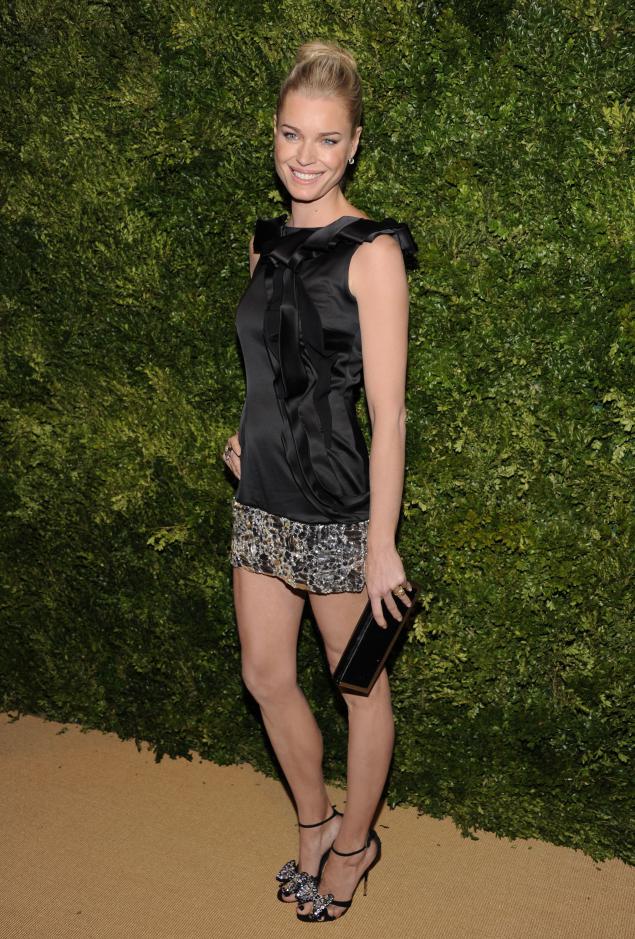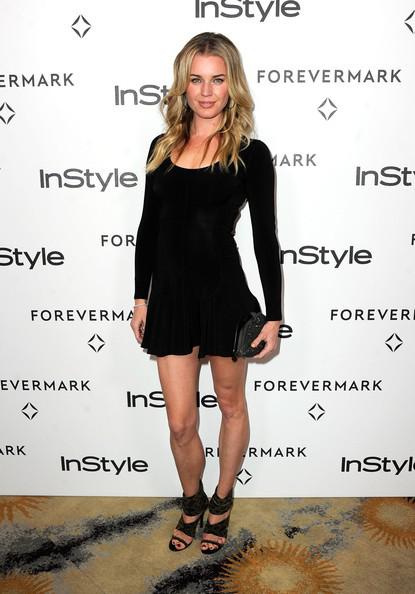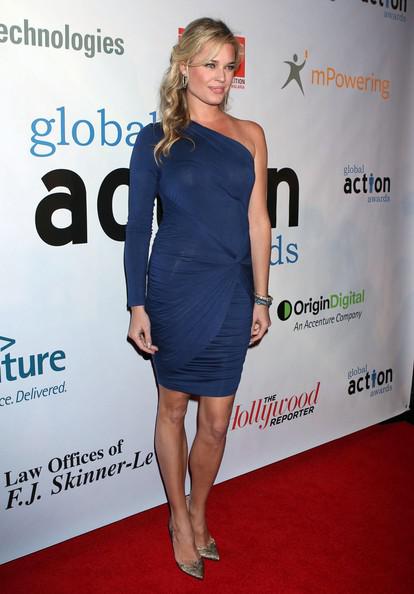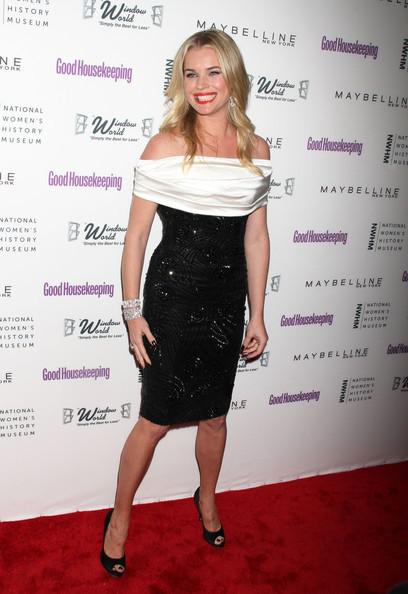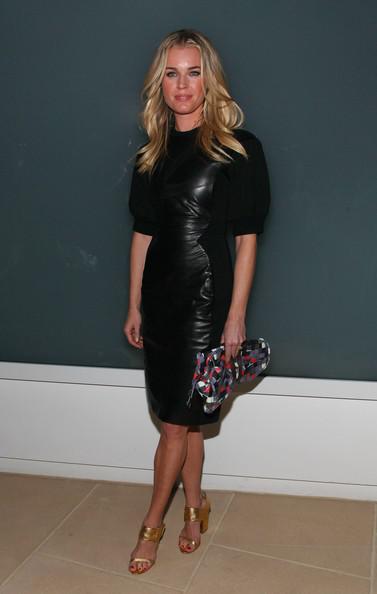 Rebecca, like Amber, due to its appearance in the movie show on MTV «Fashion House". Her acting career began with television series (among them was the TV series "Friends"). Later, there were small, inconspicuous role. But in 2000, Rebecca starred in Bryan Singer's "X-Men" as a seductive, though blue, Mystic. In the same manner, she appeared in the franchise - X-Men, X-Men 2 and 3, which came out in 2006 and 2011, respectively. In these films could mark its shape and physical endurance. Acting talent and dramatic data disclosed in Brian De Palma film "Femme Fatale," in which she starred with Antonio Banderesom. Film critics were ecstatic, almost all game Romaine noted. Now Rebecca appeared on the series.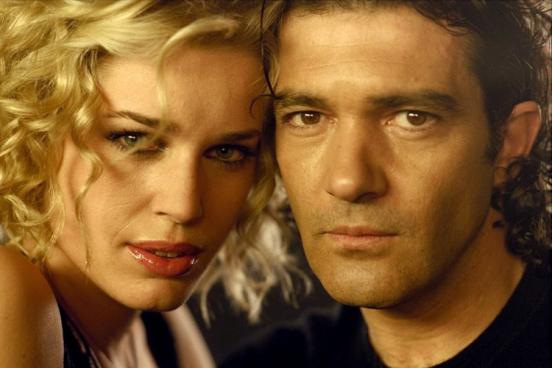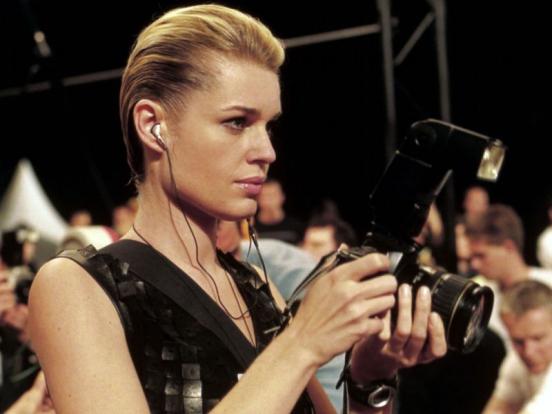 Denise Richards
In the world of fashion Denise came in the early 90s, when she was about 20 years old. She went to New York and worked there for one of the modeling agencies. Denise took part in the filming for cosmetics and swimwear. After working as a model for 2 years, Denise realized it was not what she wants.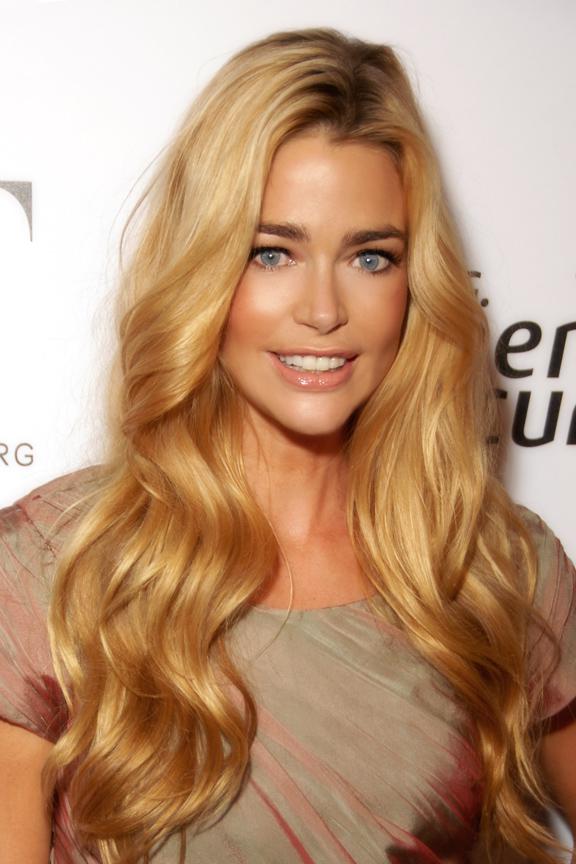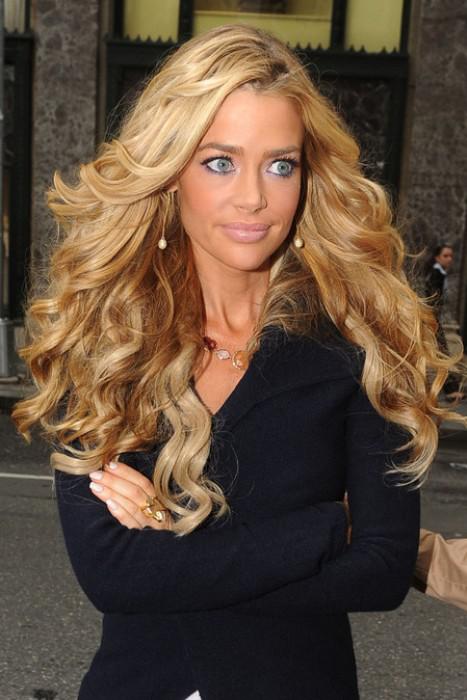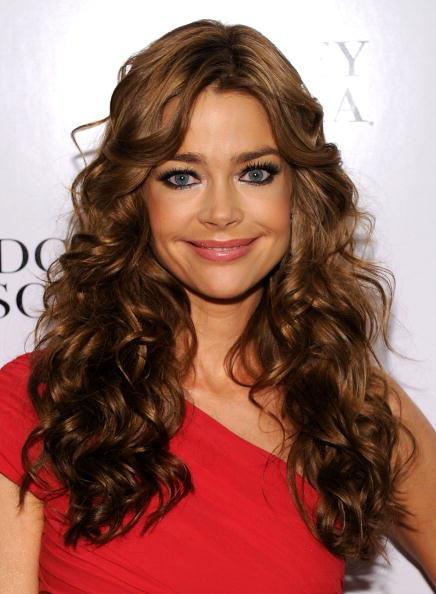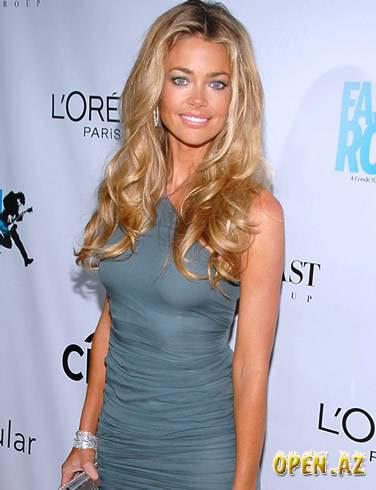 Much more attracted to her acting career. On his vocation she went to state in Los Angeles. Richards began attending acting classes, followed by proposals to act in serials. This was the beginning of her film career. The turning point was the work in the film "Starship Troopers" by Paul Verhoeven, in this movie, Denise took the lead female role. Then there were the "Wild Things", one part of the infamous James Bond ("The World Is Not Enough"), "Valentine's Day", "good advice" in subsequent films Denise Richards has appeared in supporting roles. And all because Denise had other worries, she devotes most of the time. It's three daughters, four-legged pets and hobbies (kickboxing, yoga and interior design).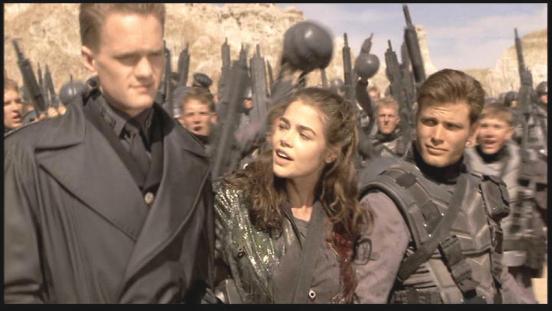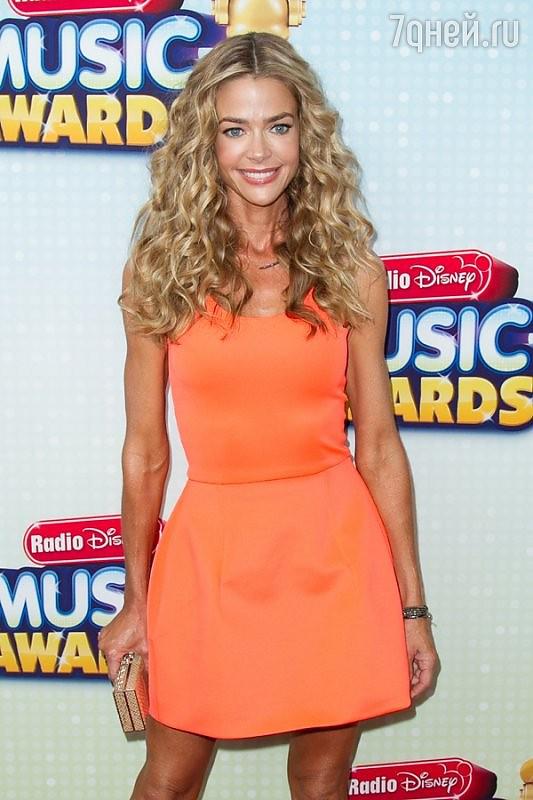 Andie MacDowell
In the late '80s, Andy was far from the idea of ​​filming a movie, much more attracted to her work with renowned designers and fashion houses. Yves Saint Laurent, Donna Karan, Pierre Cardin, Gianfranco Ferre, Macy's - and that's not all brands, with whom once worked for Andy.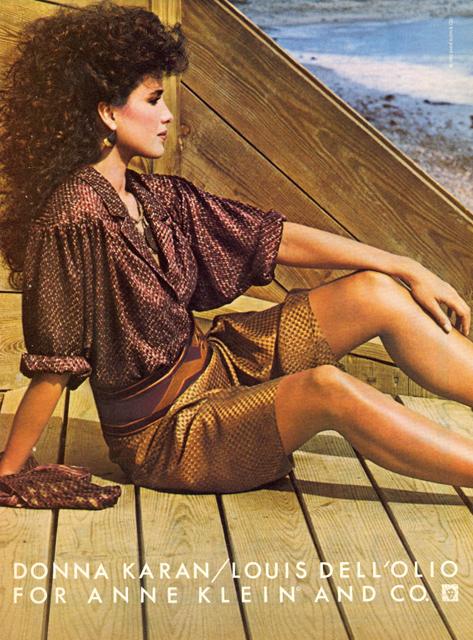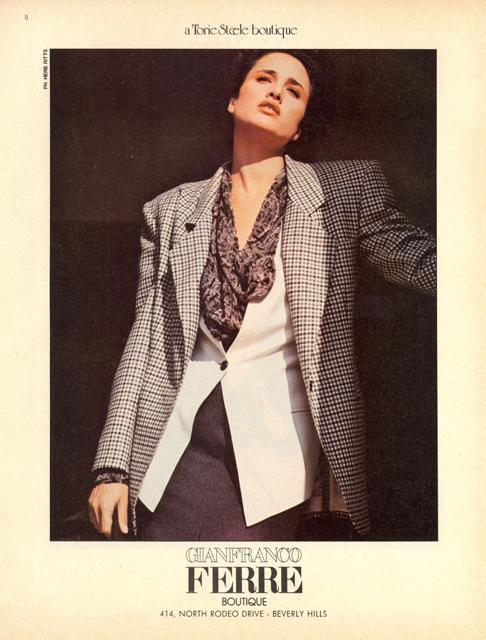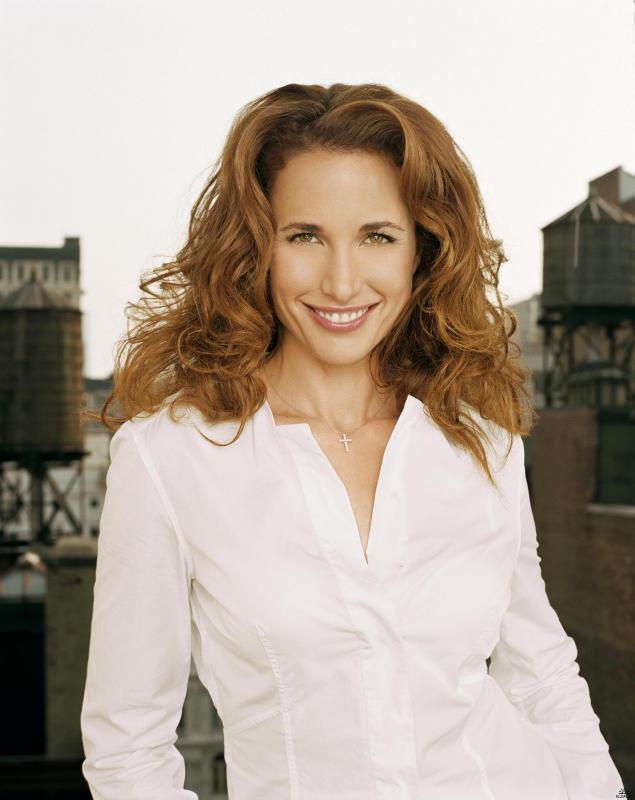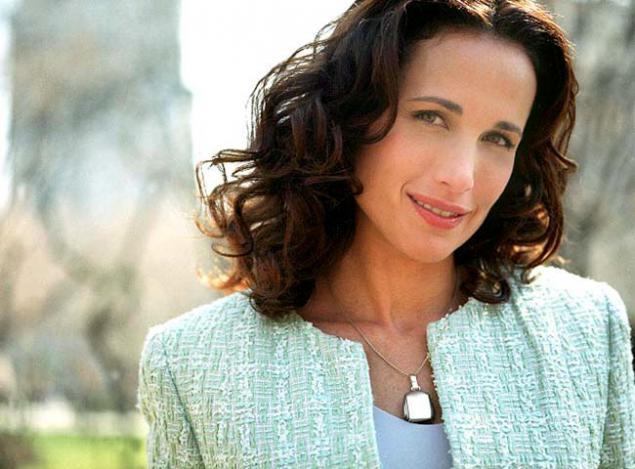 In the early '90s Andie MacDowell decided to try herself as an actress. She started going to acting classes and the results were immediate. She has starred in such films as "Hudson Hawk", "Ruby Cairo", "Groundhog Day," "Four Weddings and a Funeral." Role in these pictures brought Andy popularity, but the next is not very successful paintings have brought the entire Andy known to almost zero. Now Andy acted in independent films, and appears only as a person L'Oreal.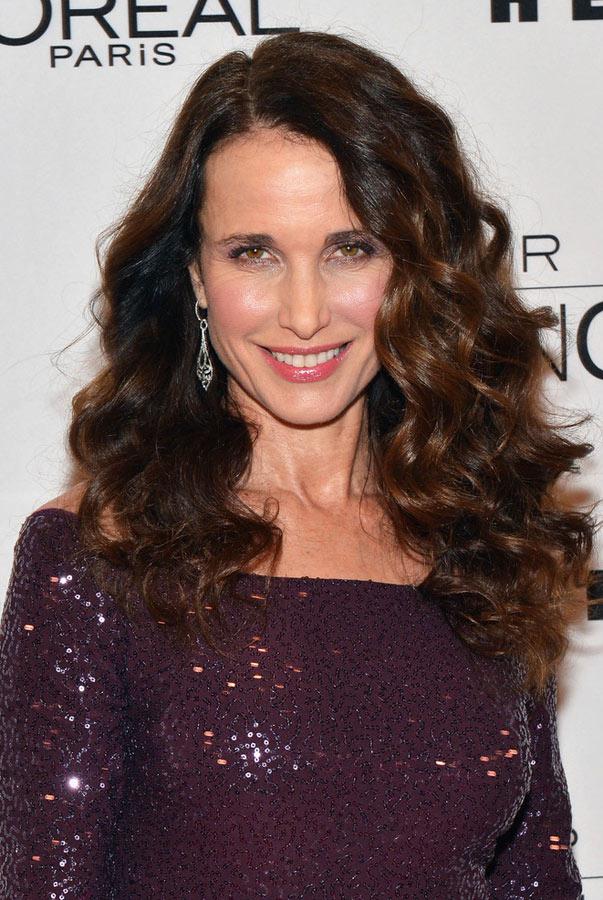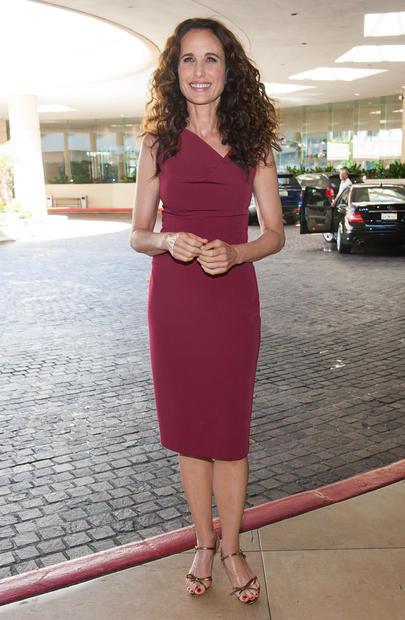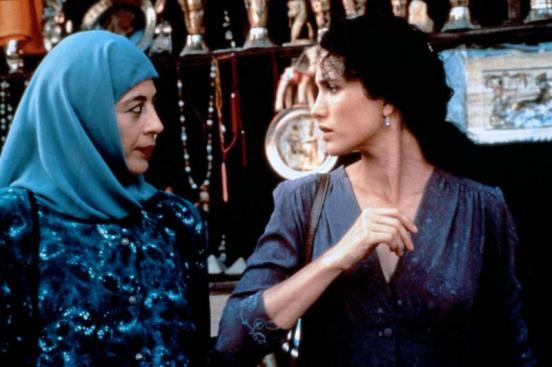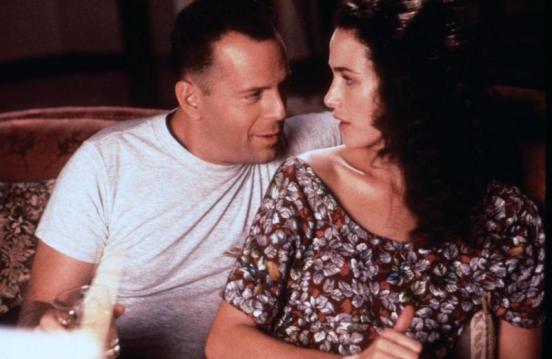 Aishwarya Rai
After winning the contest "Miss World" in 1994. Aishwarya seriously engage modeling career. She participated in advertising campaigns Pepsi, was shot for Vogue.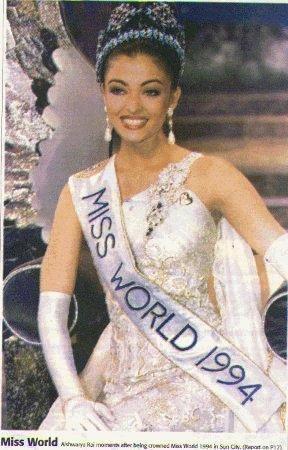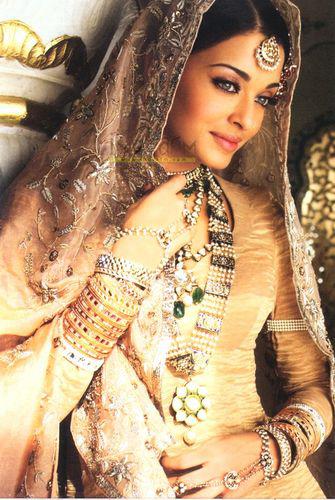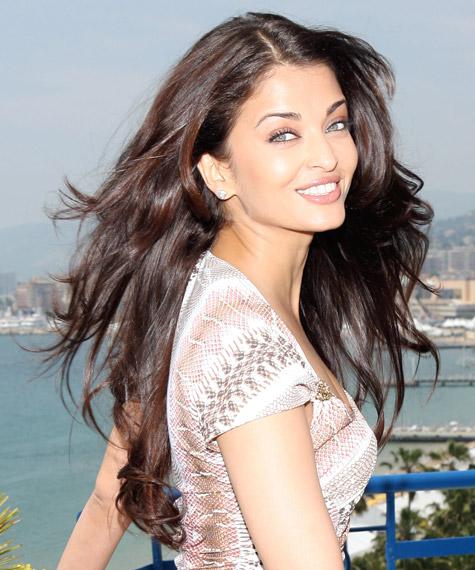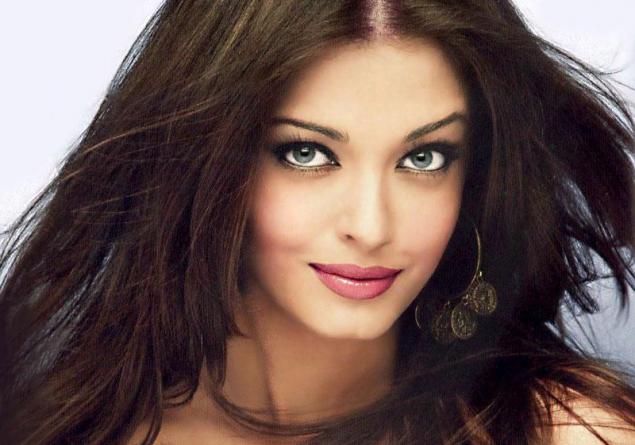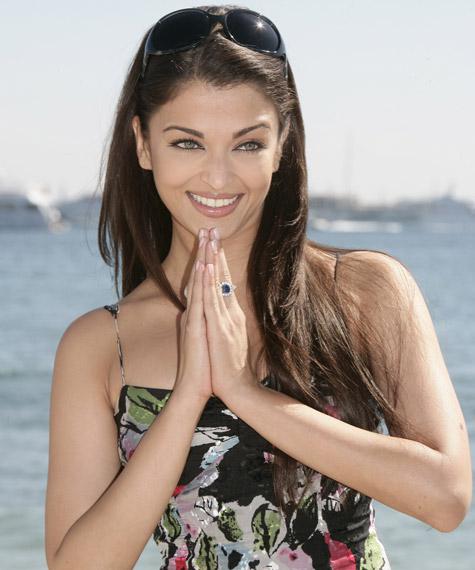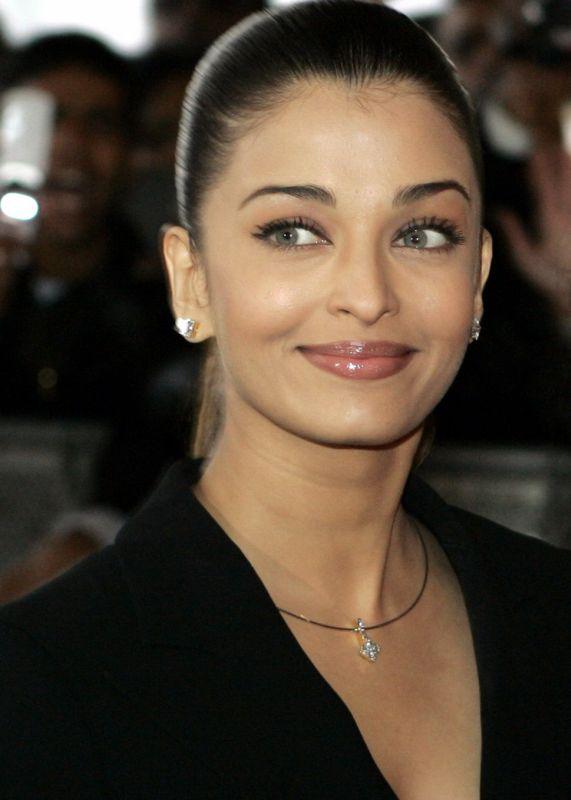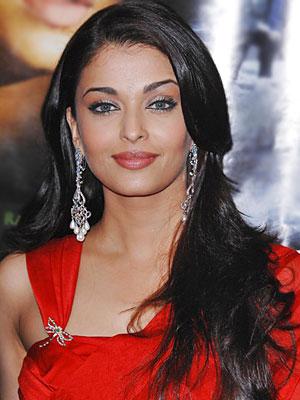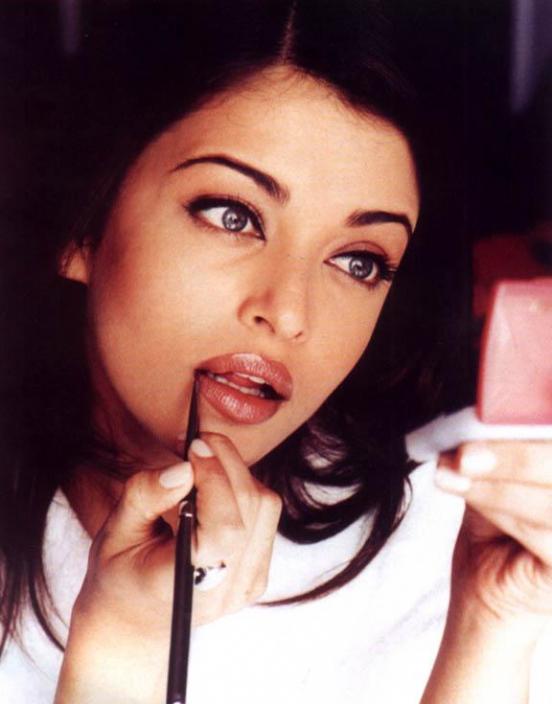 Around the same time, she decided to try herself as an actress. The first film with her participation, released in 1997, did not become successful, and Aishwarya acting skills were not marked by any critic. But in the next picture of her noticed and awarded the prize for the best debut. Thanks to the knowledge of several languages ​​Aishwarya invited to appear not only in Indian films. In 2004 came the film "Bride and Prejudice" by American director with Indian origin. After the picture was "Mistress of Spices", "The Last Legion" and others.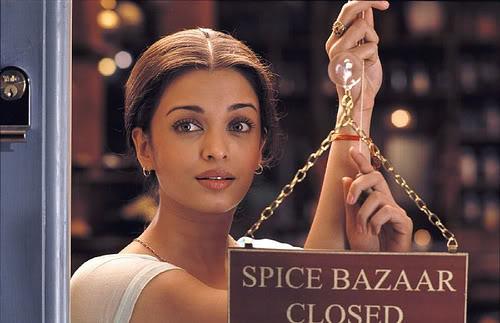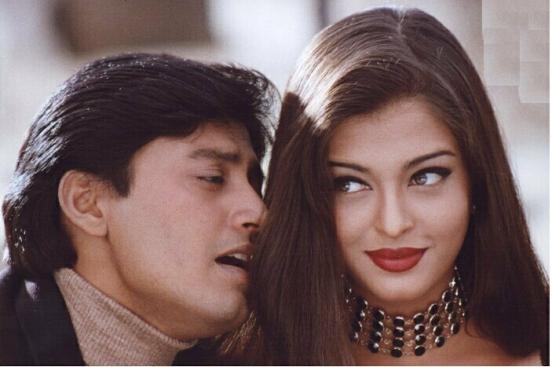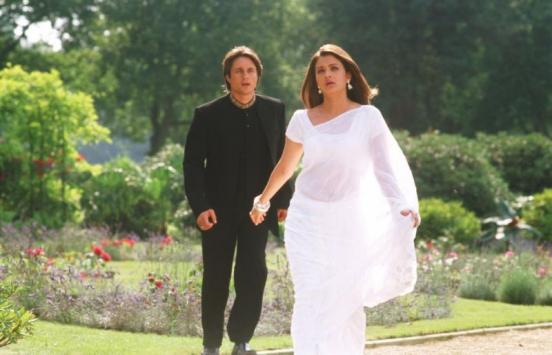 Famke Janssen
Serious model Famke activities began with a move to the United States (Famke Janssen from the Netherlands). She worked on the house Yves Laurent and Sen, knowing that the profession model is short-lived, studied acting at the University of California.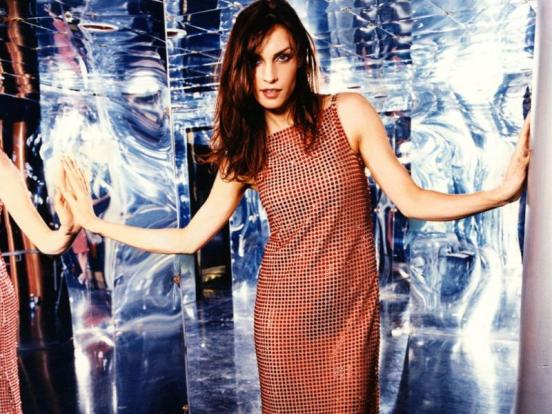 The first appearance on screen was in the series. Then there were small and inconspicuous role in the movie. Fame and recognition brought Famke role Russian assassin in the movie "Golden Eye" James Bond. Later had small roles in "lifting from the depth", "faculty", "game of hide and seek." The most important and remarkable role for the actress can be considered its image in the film adaptation of the famous comic "X-Men". Famke played one of the mutants with incredible abilities in the three parts of the movie. Now she continues to work in television, acting in TV series, movies and show as a guest artist.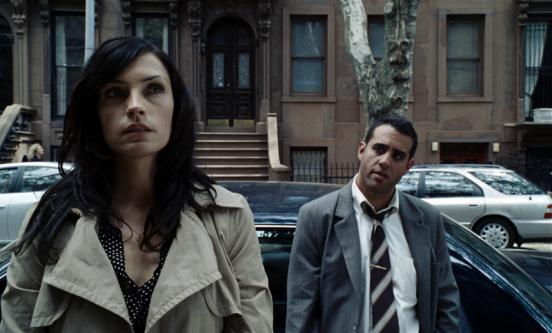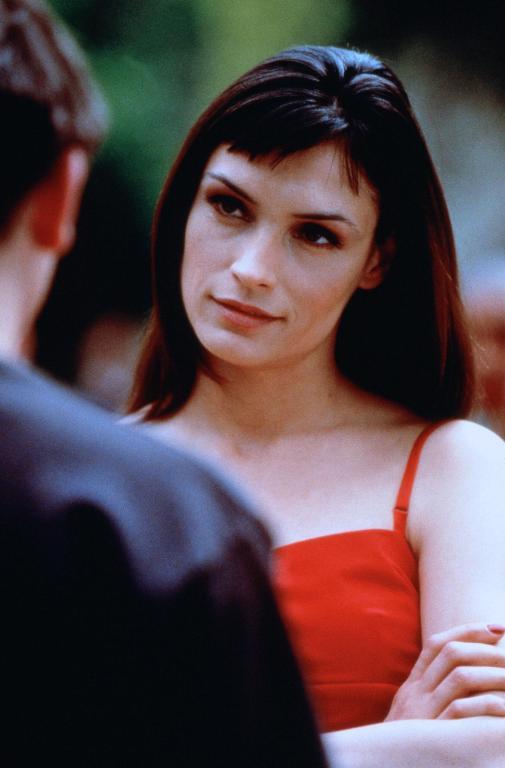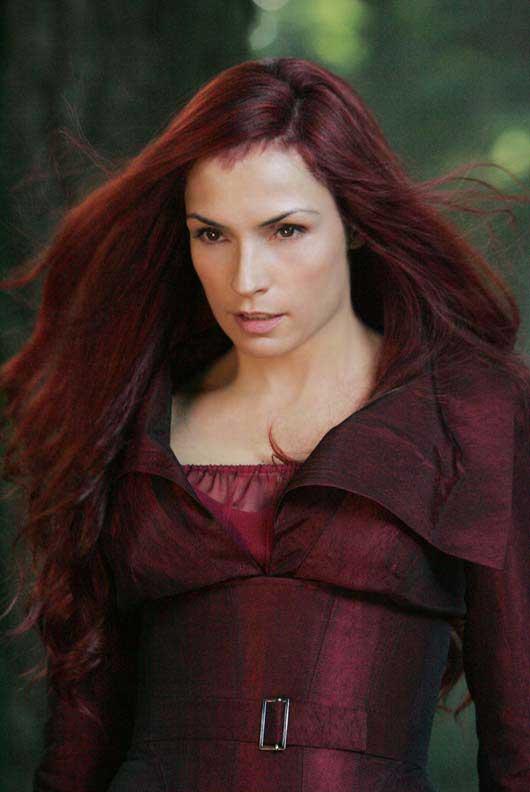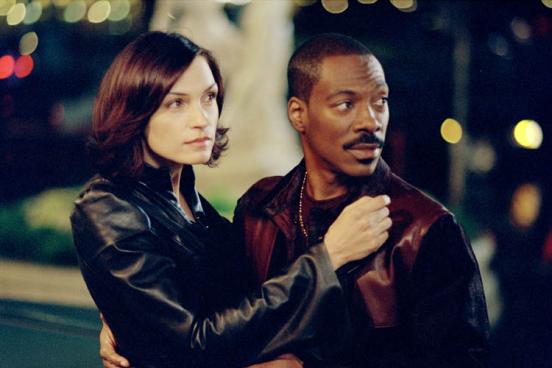 Liv Tyler
Liv first appeared in show business as a fashion model. Then she was 14.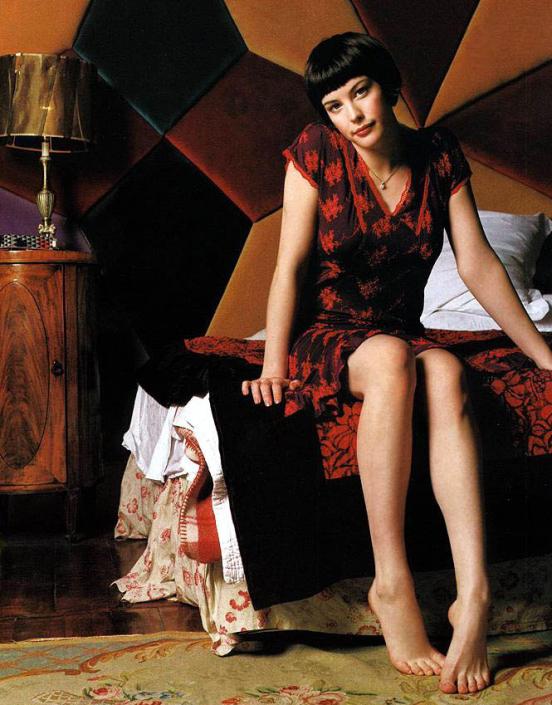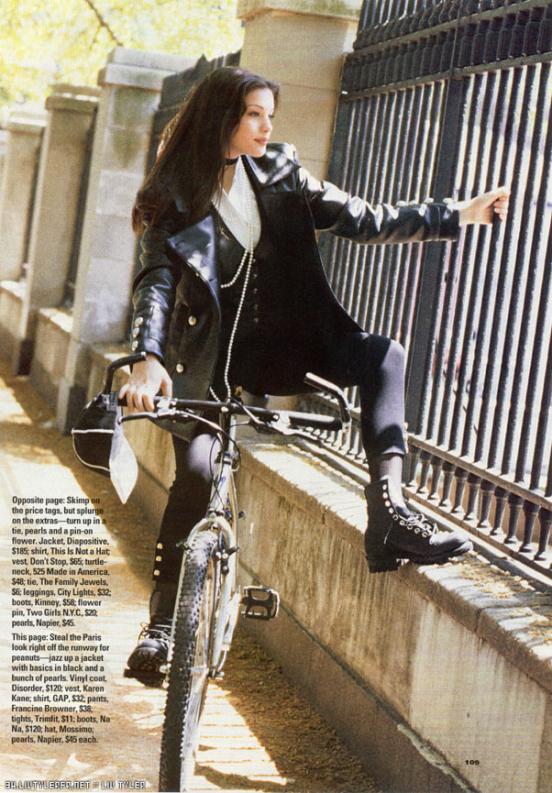 After becoming acquainted with his biological father, Steven Tyler, she starred in a music video of his band Aerosmith. Her face is interested producers and Liv offered to shoot in two pictures. After these films were more successful paintings: "Stealing Beauty" with Joseph Fiennes, "Armageddon" with Bruce Willis and Ben Affleck, the trilogy "The Lord of the Rings", "Onegin" with Ralph Fiennes, "Jersey Girl," with Ben Affleck.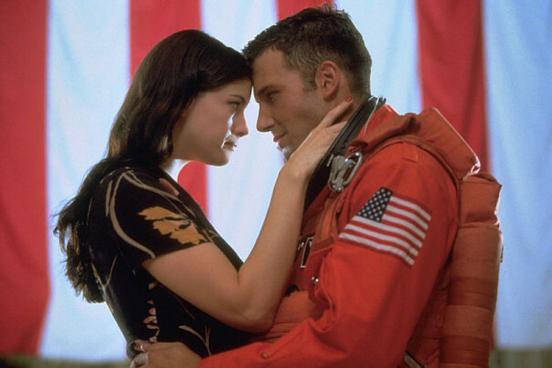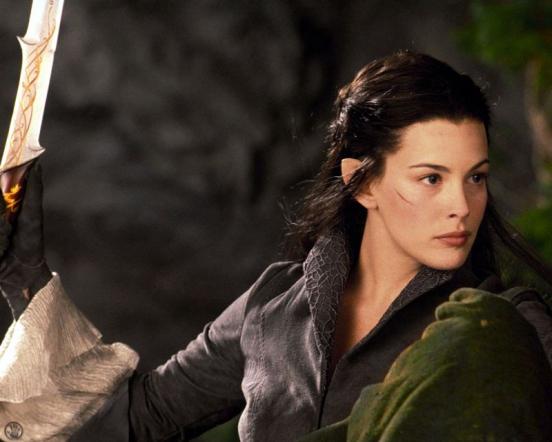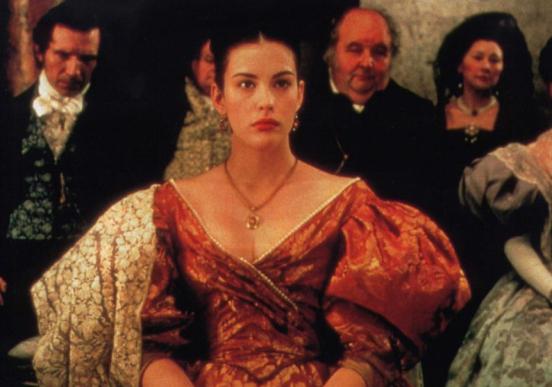 Now Liv hardly removed. We can say that she has returned to work and is the face of the model and muse of Givenchy.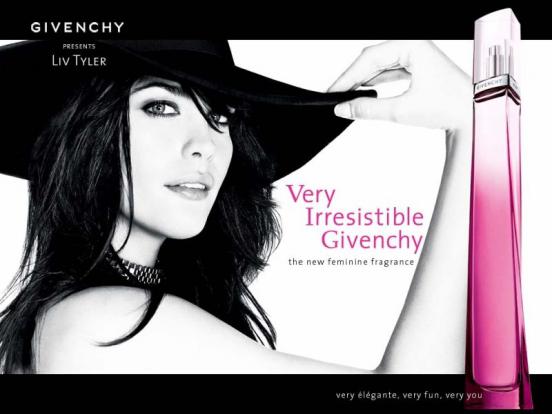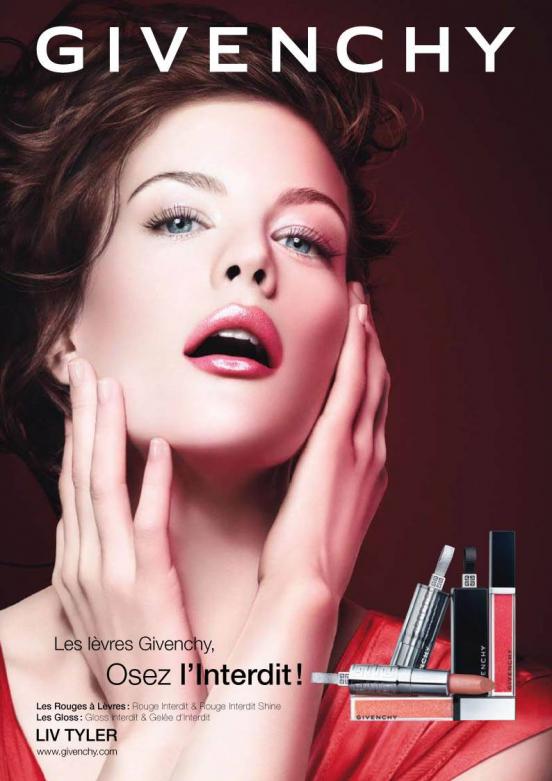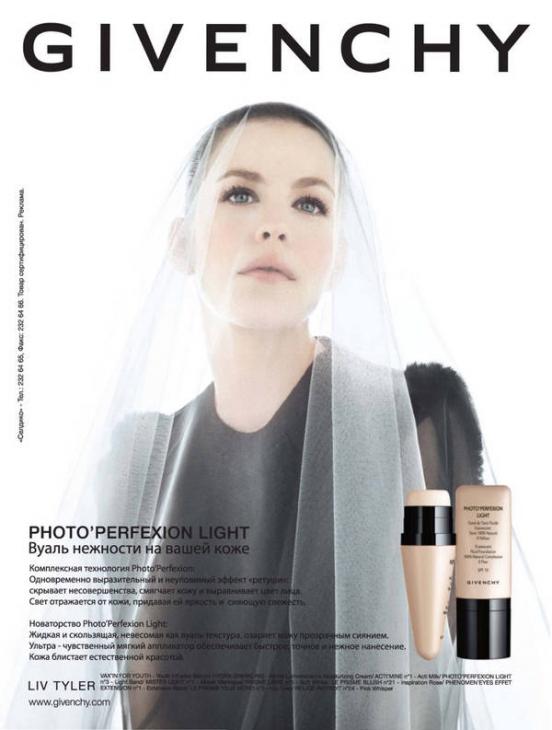 Monica Bellucci
With 16 years of Monica worked at Liceo Classico in Perugia. At 24, she moved to Milan and signed a contract with Elite Model Managemet, by which became famous as a model in New York and Paris. Then she worked with Dolce & Gabbana, Elle starred in many other glossy magazines. Despite its runaway success in the fashion world, Monica was not going to stop there.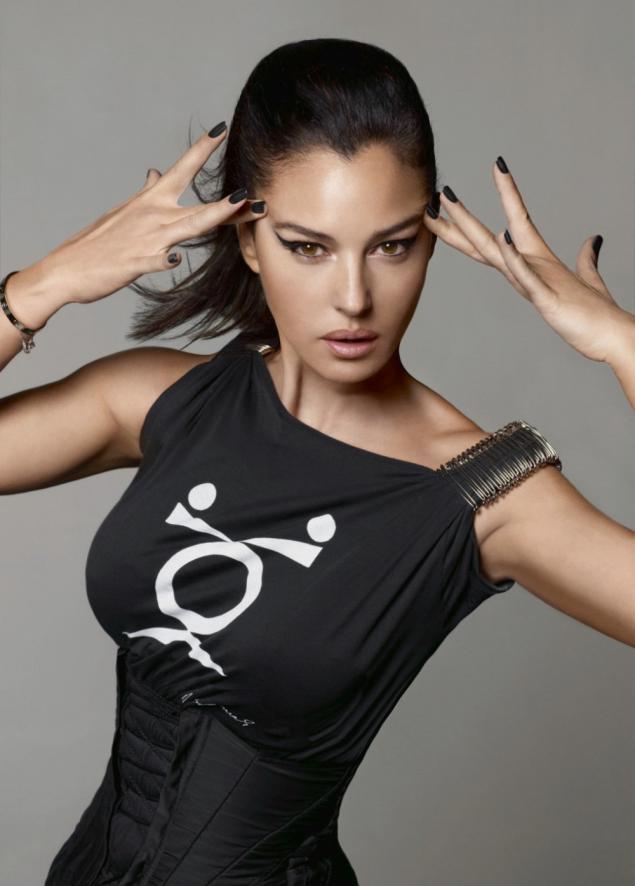 She decided to conquer and film industry. In the 90's, Monica starred in Italian paintings. Occasional role did not bring any satisfaction or fame. Therefore, Monica goes on and agrees to filming Coppola's "Dracula." After this role offers to act in films fell to the feet Bellucci. For her role in "Apartment" she won a Cesar as "budding actress." Her film career gained momentum, proposals for participation in the shooting came from all over the world and Monica gladly agreed. "Malena", "Brotherhood of the Wolf", "Asterix and Obelix: Mission Cleopatra", "Irreversible", the two parts of "The Matrix", "The Passion of the Christ", "The Brothers Grimm," "The Stone Council", "Shoot them." In the record kinospiske Monica has accumulated a lot of far episodic roles, which she can be proud of.
Demi Kutcher (Moore)
Demi grew up in a dysfunctional family. When she was 16, she decided to leave the house and go roditelsiky modeling career. Next to it lived Nastassja Kinski. That she saw in the makings of an actress Demi and advised her to act in films.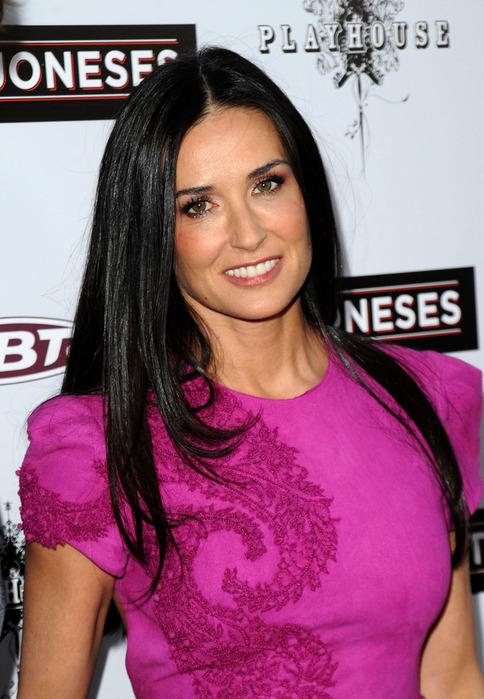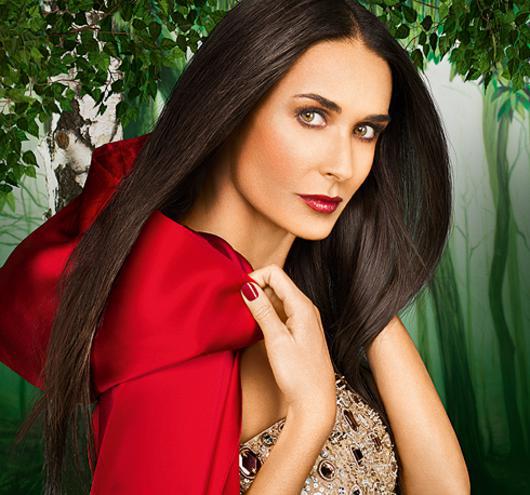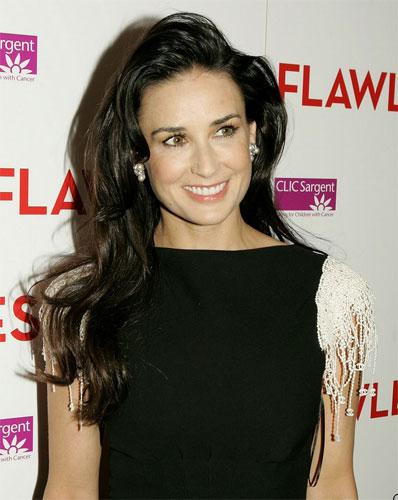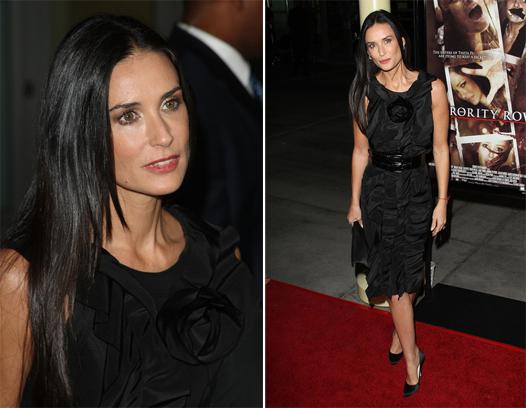 Moore decided to heed the advice of a friend and her acting career began with a series of shooting and youth films. The first major role was in the film "The Seventh Sign". After this film - again starring role in "reduced", which brought Demi success, and some very good paintings - "Indecent Proposal," "exposure" - which have fixed place in Hollywood for Demi Moore. She became one of the highest paid actresses. However, immediately after this much success in her acting career Demi was not observed. Now she can afford to appear in independent films with a small budget.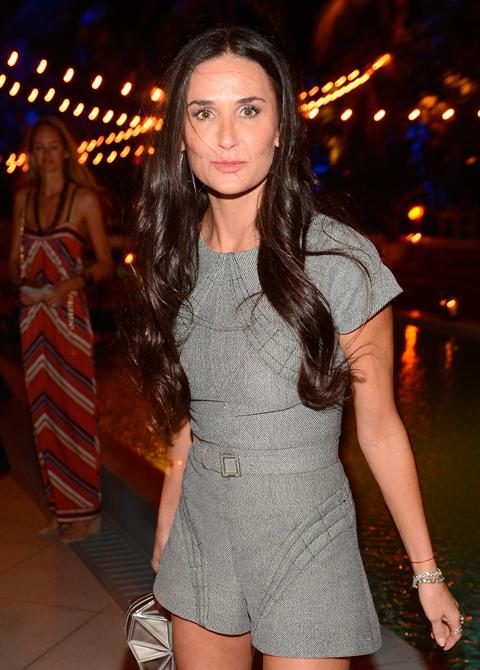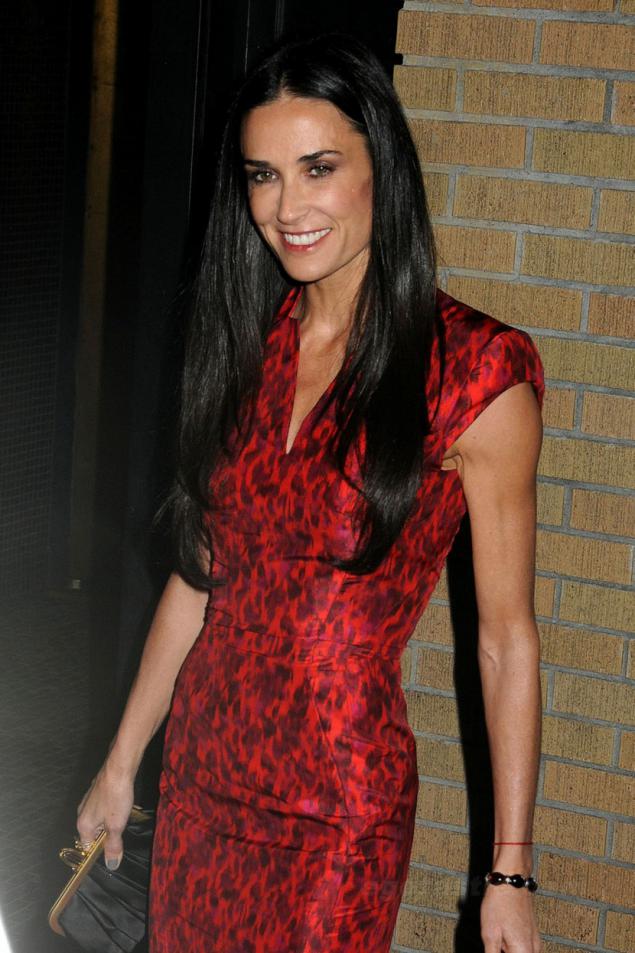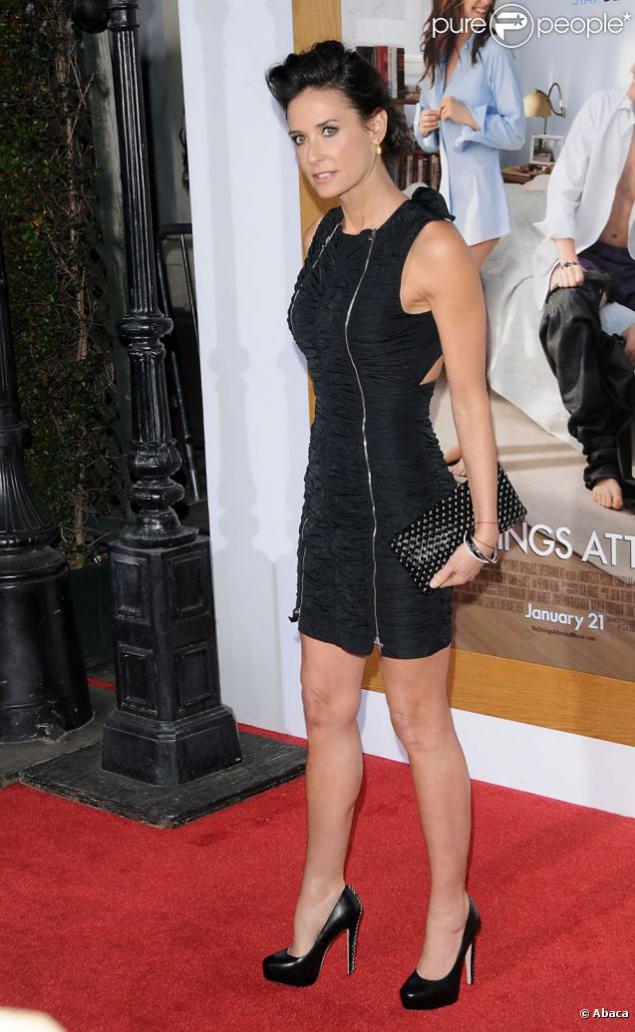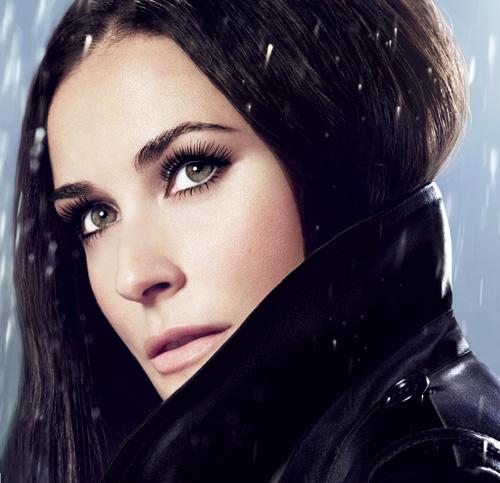 Milla Jovovich
Mila's face appeared on the cover of Italian magazine Lei, when she was 11 years old. A little later were shooting for Mademoiselle and 15 covers. But then Mila was a minor. She has worked with Revlon, Hugo Boss, Guess, Calvin Klein, L'Oreal.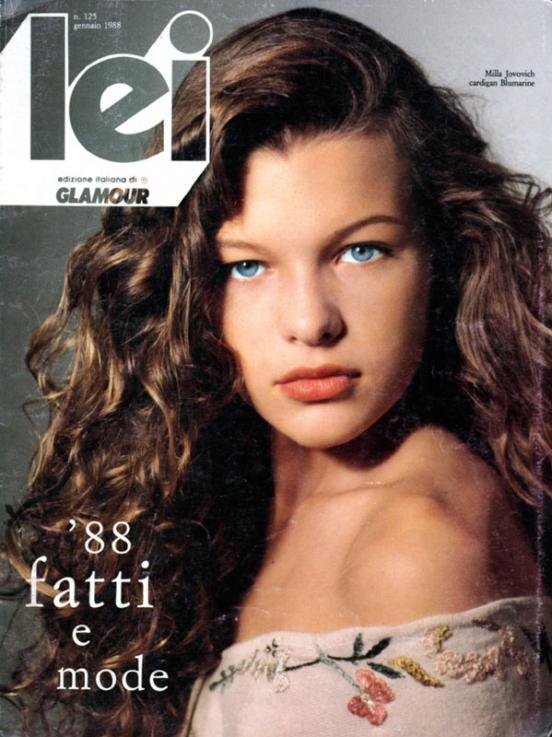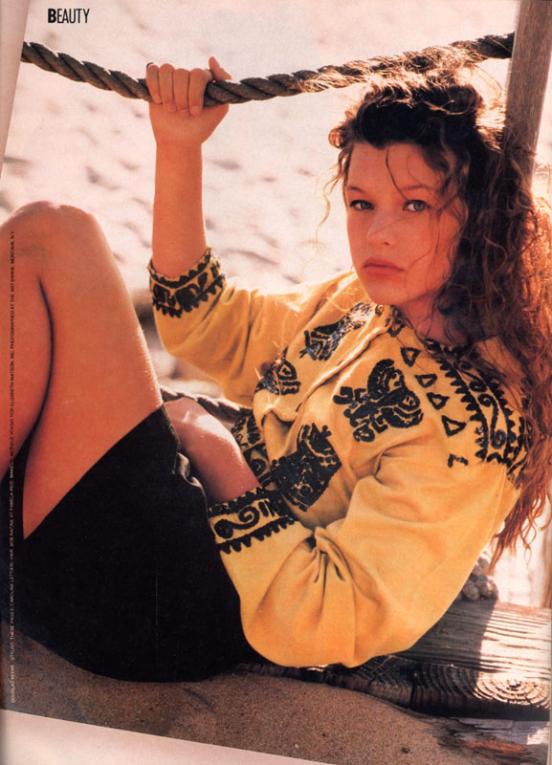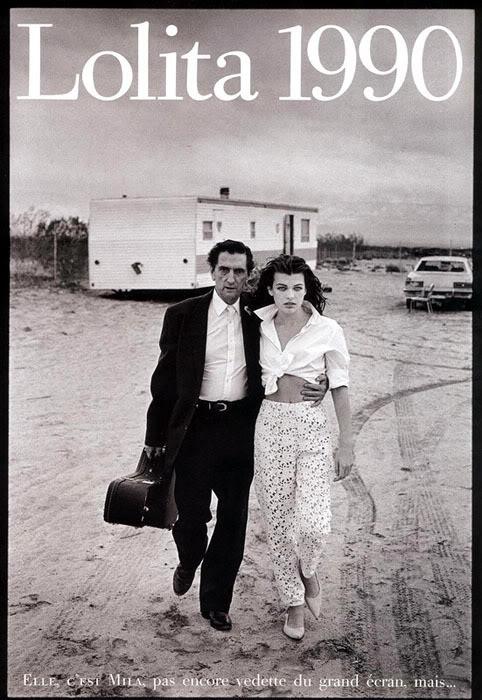 First appeared on screen as an actress in 13 years in the film "Two Moon Junction". Already at 15 she had a starring role in the film "Return to the Blue Lagoon." During his acting career played the wife of Charlie Chaplin ("Chaplin"), the alien Leela ("The Fifth Element"), a prostitute ("His play"), Joan of Arc ("Joan of Arc"), a brave savior of mankind, Alice ("Resident evil "-1, 2, 3, 4). In 2010, starred in the Russian film "Freaks" with Ivan Urgant and Keira Knightley.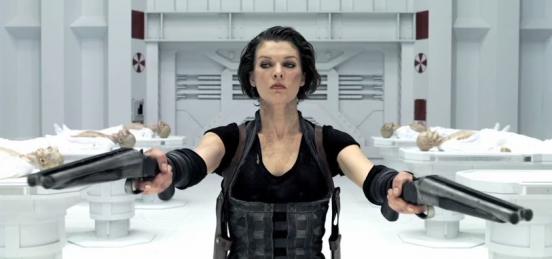 Charlize Theron
When Charlize was 16, her mother insisted that she took part in a local beauty contest. Becoming the winner, she went to Italy for an international competition models, which also won. One of the modeling agencies in Milan concluded a contract with her for a year. During this year, Charlize traveled all over Europe, and later settled in New York, where at the end of the contract entered the Ballet School. But Charlize dream of becoming a professional dancer, and failed to come true, a knee injury prevented. On the advice of his mother Charlize did not come home to South Africa.
Instead, she went to Los Angeles, where, during a small scandal in the bank with the employee, Charlize noticed impresario. He helped Charlize presenting it in some agencies Casting, arranged in acting school. First roles were unsuccessful, they were either occasional moments of duration of a few seconds or almost failing paintings did not have much success. Charlize success for his role in the movie "The Devil's Advocate," in which she starred with Al Pacino and Keanu Reeves. After this film, which critics and the director noted game Theron, had a few unsuccessful films, had no impact on the future success of Charlize. In 1999, she starred in the movie "Astronaut's Wife" with Johnny Depp in the title role. Then there was the movie "The Cider House Rules" with Tobey McGuire, "gambling" with Ben Affleck, "The military diver" with Robert De Niro, "Sweet November", in which Charlize again played with Keanu Reeves, "24 Hours" with Stuart Townsend and role in the film "Monster", which have appreciated a lot of critics. Charlize Theron has a star on Hollywood Boulevard Fame.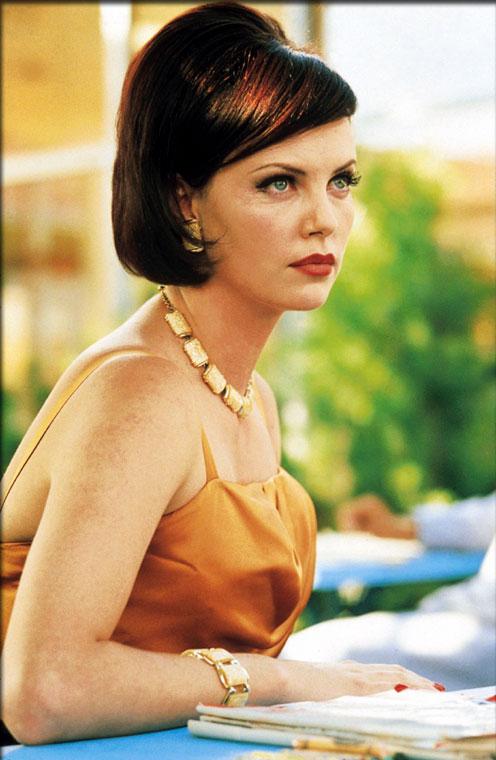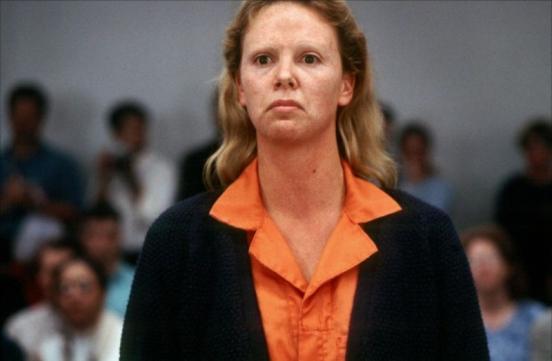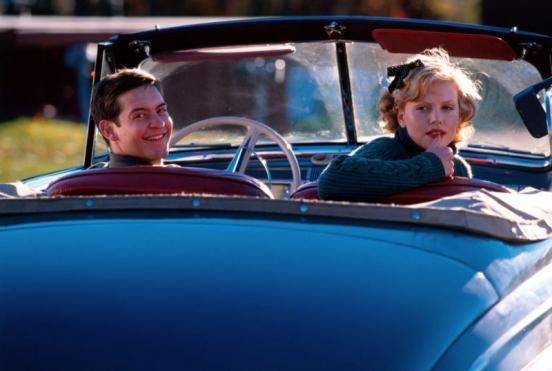 She continues to work as a model, being the face of the fragrance J'adore by Dior.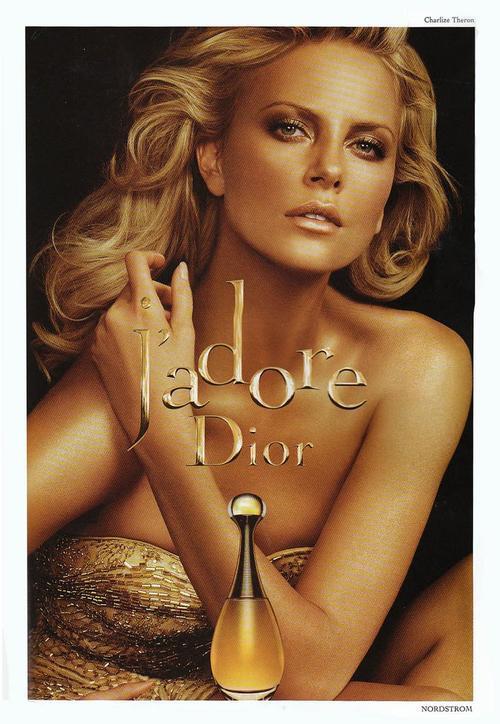 Cameron Diaz
Cameron from an early age loved to entertain and have never been good little girl. At a party it was noticed and invited to work in a modeling agency Elite. Without a moment's hesitation, Cameron signed a contract with the agency and after some time posed for Mademoiselle, Seventeen, was shot for Calvin Klein, Levi's and Coca-Cola.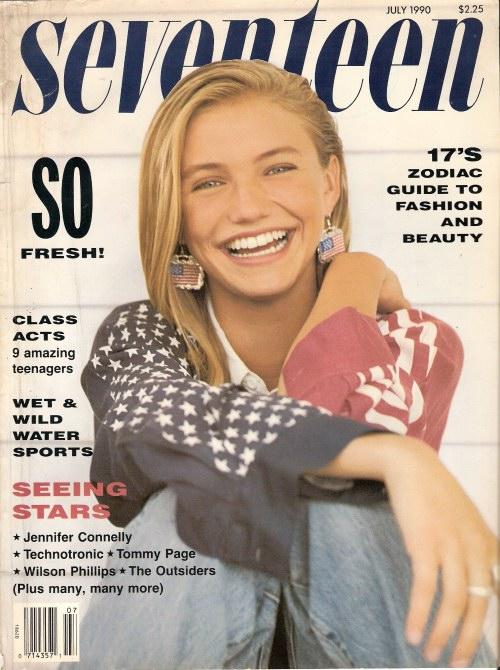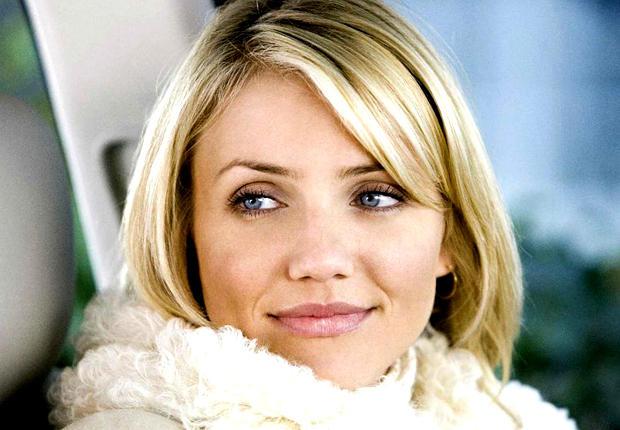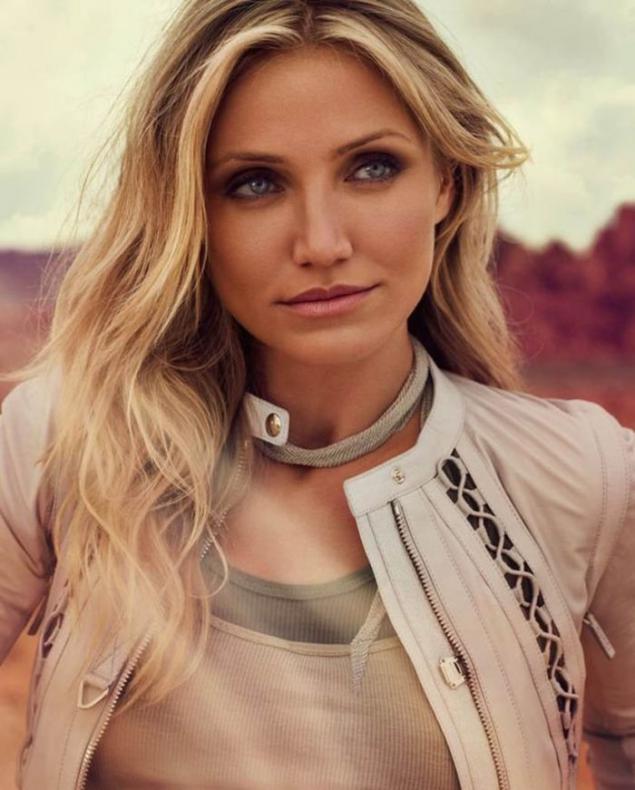 In the 90s she had a love affair with Hollywood producer. Through his connections Cameron offered to shoot with Jim Carrey in the movie "The Mask." Cameron was very worried about his game. But it turned out that she did a fine job with the role and looked great on the camera. After that film, she was a promising actress. Great popularity was brought to her movie "Charlie's Angels." In 2009, the Hollywood Walk of Fame star shone personal Cameron Diaz.