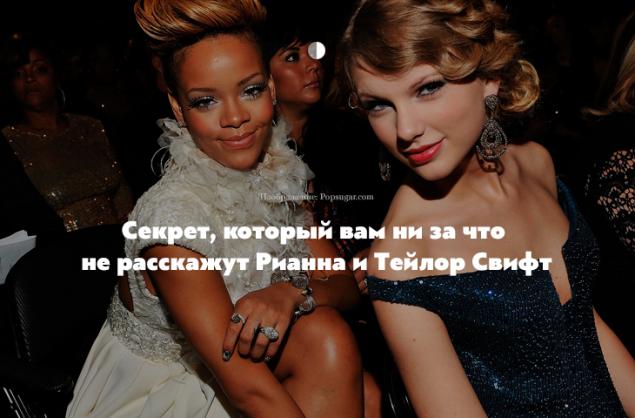 It is not Rihanna writes songs listed in the output of its albums, like her songs. This is not Taylor Swift writes her sonorous, stuck in their heads, hits. . It's all bald Norwegians and other unknown heroes of which you've never heard of
Website publishes a translation of the magazine shocking article The Atlantic, which tears the veils from the US pop industry - the world's largest provider of pop culture
Today, the main American pop star - a man named Carl Martin Sandberg. Singer obscure glam metal band 80, Sandberg, who is now 44, grew up in a remote suburb of Stockholm. Sandberg - George Lucas, LeBron James and Serena Williams of the American pop music. He created more hits than Phil Spector, Michael Jackson and the Beatles.

Behind Sandberg are notorious bald Norwegians Mikkel Eriksen and Tor Hermansen, 43 and 44 years; Lukasz Gottwald, 42, a friend and protégé Sandberg, who languished for ten years in the orchestra of the evening music show Saturday Night Live; Sandberg and employee named Eshter Dean, 33, a former nurse from Oklahoma - was found in her room at the Gap Band concert when she sang the hit «Oops Upside Your Head». For professional purposes, these people use pseudonyms, but the majority did not say, and they are: Max Martin, Stargate, Dr. Luke and Ester Dean.

However, most Americans are well aware of their songs. Now the first line of the Billboard charts covers the creation of Max Martin, «Bad Blood» (performed by Taylor Swift featuring Kendrick Lamar). On the third line - «Hey Mama» (David Guetta and Nicki Minaj), the work of Ester Dean; the fifth - «Worth It» (Fifth Harmony and Kid Ink), written by Stargate; on the seventh - «Can not Feel My Face» (The Weeknd), Martin again; 16th - «The Night Is Still Young» (Nicki Minaj), Dr. Luke and Ester Dean. And so on.

< Every time you turn on the radio, great chance to hear one of their songs. If you're reading this at the airport, shopping center, doctor's office or a hotel lobby, you You are likely to hear one of their songs right now. And this statement was true at any time in the past ten years. Before you write most of the songs, the new album by Taylor Swift, Max Martin was a leading author of hits of Britney Spears, 'N Sync, Pink, Kelly Clarkson, of Maroon 5 and Katy Perry.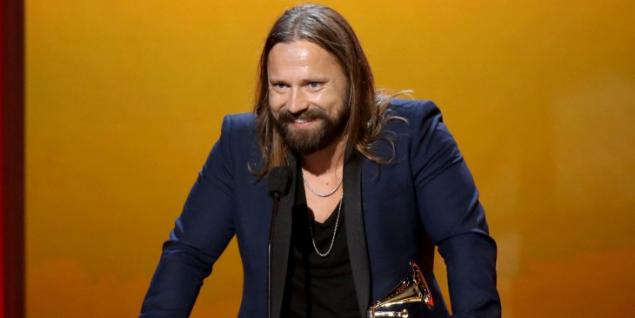 Millions of fans of Taylor Swift, Katy Perry - and Bieber, Minaj, Selena Gomez and Rihanna - would be shocked to learn that most of the pop hit by a small group of people was written by America, including . strikingly many Scandinavians middle-aged It's no secret - and yet the information carefully concealed: it jealously protect recording studios and the performers themselves, whose identity as carefully thought out by specialists, as well as their lyrics or choreography
The illusion is maintained fig leaf credits. Artist name often appears in the list of authors, even if his contribution is quite low (in the music industry have a saying: "Change the word - get the third"). But almost no one writes their own hits with celebrities pop scene. The stakes are too high, to the same job a star of world scale takes all your free time - imagine that Will Smith would write the script next

«Independence Day». So impressionable young fans better keep away from the book by John Seabrook "machine songs» (The Song Machine) - spectacular, precise and delightfully detailed analysis of popular music industry. This business is as old as the Stephen Foster, but they do not ever led so effectively - and a small number of initiates. We've come to expect this sort of consolidation of the banking industry, the oil industry and healthcare. But the same methods - relentless digitization, outsourcing, testing the brand in the focus groups, marketing a hard - work perfectly in pop music, and led to the emergence of profitable transnational projects, such as Rihanna, Katy Perry and Taylor Swift
However varied and music. Culture, unable for a long time to fix attention on one thing, we need songs that will cling attention immediately. The authors of Tin Pan Alley and Motown was sufficient to find only one musical phrase stickiness to their compositions became a hit. Now this phrase should sound every seven seconds - that is how much the average American listens to the radio, before switching to another wave
. Jay Brown, co-founder of the label Roc Nation Jay-Z, says: "You can no longer have just a catchy phrase or a music course. These phrases should be in every part. »

< From the point of view of the sound pattern has remained remarkably constant since the days of Backstreet Boys, whose sound was created by Max Martin and his mentor, who worked under the name Denniz PoP, at Cheiron studios in Stockholm. It is in this studio in the late 90's they developed the modern "formula for a hit" - the formula is just about as valuable as part of Coca-Cola. However, this formula - not a secret. Seabrook describes a feature of the sound of pop music so:

«Chords and texture sound like ABBA, songs structure and dynamics like Denniz PoP, backing vocals as rock scene 80 and the rhythm section as the in American R & amp; B early 90s »

. The recording quality is also crucial. Music is not created for headphones and home stereo systems, and for shopping malls and football stadiums. It is a synthetic, mechanical sound, "more exciting than the mastery of musicians».

Of course, this metaphor - the musicians, at least, people-musicians, no more. Each tool is automated. Studios no longer hire musicians to record and mixers steel furniture in retro style with half ironical guideline overtones.

The songs are also on an industrial scale, often forces the big teams and a few pieces at once. All that does not seem to hit discarded. Countless tracks created by the same formula can lead to accidental plagiarism - or, depending on who passes judgment, purposeful imitation

. Seabrook remembers the beginning of cooperation between the Max Martin and Dr. Luke. They listened to the «Maps» track Yeah Yeah Yeahs - very sticky song of love, at least for the indie-rock standards. Martin, however, extremely interested in vocals, which is inferior to the intensity of the main vocal. Dr. Luke suggested, "Why do not we do the same thing, only with a great chorus?". He is a little altered guitar riff from the song - and now ready to hit Kelly Clarkson «Since U Been Gone»

The creators of pop hits frequently flirting with plagiarism, and they have a reason: the audience loves. sounds familiar. Related sold. Dr. Luke, in particular, has repeatedly been accused of copyright infringement. In his defense, he says: "You can not judge a man for what he has done something similar. We need him to do the same "(in fact, it often sue for" something like that "- he answered predyavlet counterclaim for defamation)

. the originality of the problem complicates the fact that the copyright law protected only the melody but not the rhythm. This means that a manufacturer can sell a single record of the rhythm section to several performers. One and the same rhythm, for example, can be heard in the «Halo» songs Beyonce and «Already Gone» Kelly Clarkson, which were issued in 2009 with an interval of four months (producer argued in their defense that they were "two conceptually completely different songs"). Seabrook As noted, although each song, tens of millions of times had listened to YouTube and other platforms, few fans noticed the similarity, and even fewer have decided to react somehow.

< Once You created the author must find a performer who will suffer in the creation of mass the more famous performer, the wider audience -. and the more significant royalties. hits the market scenario resembles the market in Hollywood, first songs offer singers category "A", "B", then the category, then those who are just starting their way to the big stage. The composition «... Baby One More Time», written by Max Martin, the same one that has helped make the career of Britney Spears, was rejected by TLC. Later, the team Britney refused «Umbrella» songs that made a star Rihanna.

The most famous songwriters such as Max Martin and Lukasz Gottwald, aka Dr. Luke, sometimes choose a more fruitful tactic rely on unknown artists, which can turn into a star. This gives them more control over the recording process, and a higher percentage of royalties: so you can keep the rights to manufacture, which is more famous singers want to reserve

But create a star is still manual record companies. . The warm fatherly presence of the greatest of them, Clive Davis, in the course of his career had time to work with artists from Janis Joplin to Kelly Clarkson, is felt on every page of the "Machinery of songs." He says Seabrook, that the key to long-term popularity on the stage is a "continuous string of hits" - an expression of David speaks with a seriousness worthy commandments carved in stone, although it represents only what it says literally: lots of hits
<. br> A clearer understanding of the music industry gives the story of Jason Flåm, known for his work in the recording area, about his acquaintance with a young Katy Perry: «have not heard a single note, I was sure that she would become a star», strong > - these words tell us much more about how the world of music than most of Katy Perry

. The most memorable (and useful) history - rassskaz of fat, shiny businessman from Orlando, Louis Perlman. In 1989, as a business owner for the organization of luxury air travel, he met with a group of New Kids on the Block, who ordered him one of the planes. Having learned that they earn more than Michael Jackson, Perlman decided to create his own boy band.

Songs for Backstreet boys commissioned Pearlman wrote Denniz PoP and Max Martin, and the group soon moved from appearances in the SeaWorld San Diego in San Diego for a world tour. Album «Millennium», released in 1999, became one of the top sellers in the history of recording in America. After that Pearlman decided to organize another similar command, singing hits by the same authors.

"I thought that if there is a McDonald's, there must be a Burger King», - said Pirlman Seabrook in a telephone interview given while in a federal prison in Texarkana, where he is serving a 25-year sentence for a fraudulent obtaining money from banks and private investors with the help of financial fraud.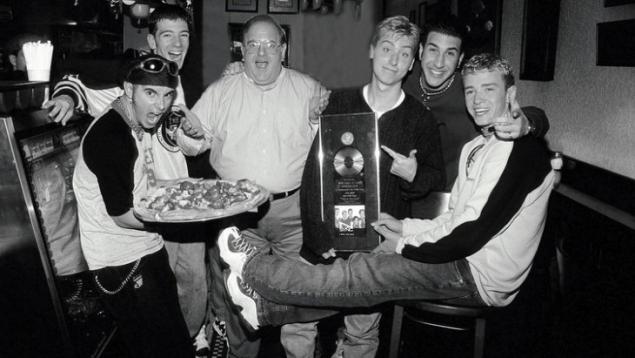 Perlman was a bad businessman, but a good producer. The group 'N Sync, headed by Justin Timberlake, who previously was a member of "Mickey Mouse Club" was an even bigger success than the Backstreet Boys. And then, in the search for their own Debbie Gibson, Perlman drew attention to another Member State "Mickey Mouse Club." - Britney Spears

Many strategies Pearlman continued to dominate in the creation and marketing of popular hits, especially in the market of popular music, which his madness surpasses even the American Stock Exchange. Seabrook believes that Backstreet Boys tour through Asia in 1996 inspired the former Korean folk music artist, Lee Soo Man to create a K-pop, a phenomenon that gives a new meaning to the term "machine songs»

. Lee shifted tactics Perlman in a step by step guide to creating popular bands in Asia. It was pointed out everything when you need to use a foreign composers, producers and choreographers, some chord progressions used in some countries, the exact shade of shadow to be used for stage make-up in different parts of Asia and which gestures must-do artist during a performance <. br>
At the K-pop has no claims on the creative independence. Artists unabashedly followed the corporate strategy, while the US-artists do their best to hide its presence. Before his debut, as a group, the participants during the long seven years of study in the academies of popular music, belonging to the project, but before the end manage to pass this way only one of the ten newcomers. This level of control can amaze American readers, but Seabrook says that careers of stars like Rihanna and Kelly Clarkson staged almost the same extent.

To the last page of the book readers will possess a variety of musical terms, and including copyright neologisms. Nevertheless, one of the terms is still not certain until the end: a musician. The musical "musicians" industry is commonly referred to performers, while those who wrote the lyrics, often remain unknown outside professional publications.

But can we talk about the presence of the performer's own creative vision, if, as it happens, for example, with Rihanna, record label spends lasting a week "copyright marathons", on which there are-dozens of writers and sound engineers (but not necessarily the very Rihanna ), created by the singer hits? About what it is we're talking art, when the sound "stitches" the vocal track in a digital form syllable by syllable of several-dozen duplicates? Or change a single clock cycle, and suggests creating a new song?

< Authors hits not only create hits. They create a "musicians». The problems start when successful performers believe the press and start writing your own music, or when songwriters trying to become stars themselves. Taylor Dayne - performer who is not listening to the Board Clive Davis, decided to start writing her own songs and failed - a sad example of the first scenario. Ester Dean, whose success as a solo artist, was very relative, is an example of the second.

Mikkel Eriksen from Stargate says: "Statements - that's another story. You can be a great singer, but the record will be something not to be missed. " Ester Dean, author of many texts and tunes, of course, the creator, but it is impossible to be a good performer.

What is that elusive essence that distinguishes popular music stars from us? What is the source of magical power of Rihanna? Eriksen, in an attempt to describe this elusive, calls it "glow on the edges of words." The star of the K-pop project offers another theory: "Maybe the fact that we look so good?»

. Seabrook prefers a more complex concept - "wish to escape" - escapism as a matter of life and death. Rihanna desperately tried to escape from his tyrannical father, Katy Perry escaped from severe evangelical Christianity; Backstreet Boys ran away from Orlando. The ideal star of popular music creates a desire to cycle between the performer and the audience. Together we reject the reality, we are together in the synthetic imagination, where we are greeted by fairy-Californian-girl and teenage dreams.

< But this is not our dreams. They belong to Carl Martin Sandberg.



via insider.pro/ru/article/45249/