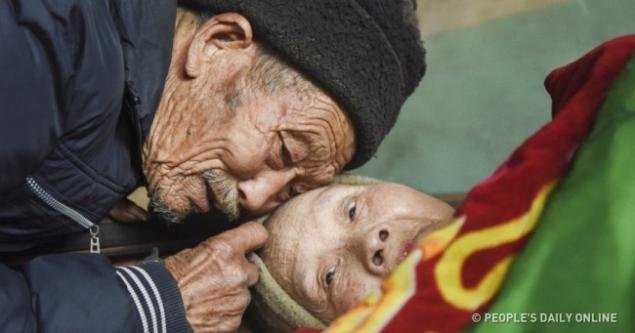 Of 57 years, a man faithfully takes care of his paralyzed wife Zhou Yu ay (Yu Zhou ai) and continues to love her no matter what.
We at
the Site
believe that true love exists, and such people as a farmer from China Do Huanfa (Du Yuanfa), prove it without words.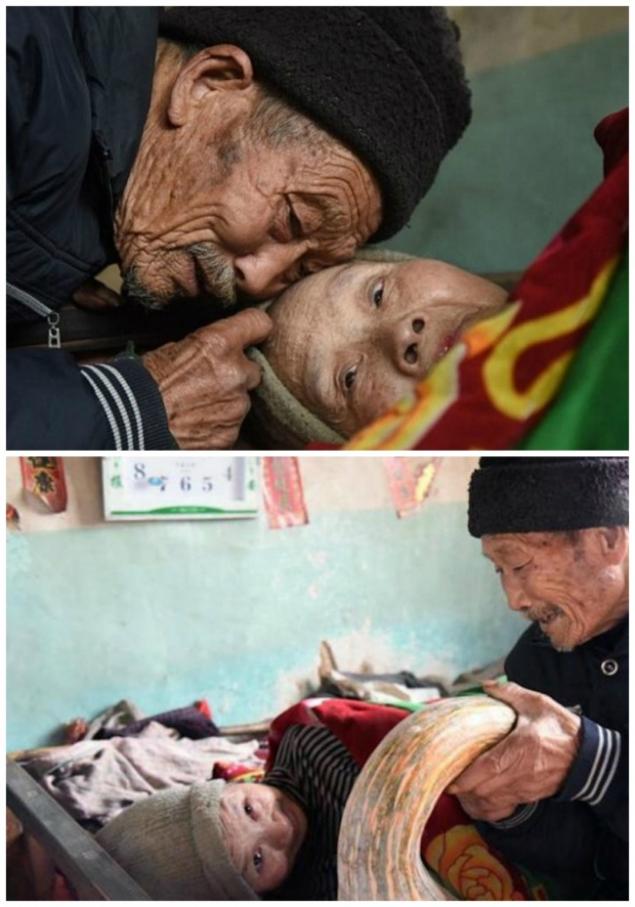 Trouble came to the family of Du and Zhou in 1959 year, only five months after their wedding. 20-year-old Zhou was struck by an unknown disease, as a result of which she lost the ability to move. Do at this time worked at a coal mine in a neighboring town and knew nothing about the incident until, until he received the letter, which said that Zhou's sick and can't get out of bed.
Do Juanpa took Otus and immediately returned home. Because of illness, Zhou completely lost control over her own body, she couldn't even roll over and hold objects in his hands. The diagnosis failed, and to top it all the troubles it turned out that she can't have children.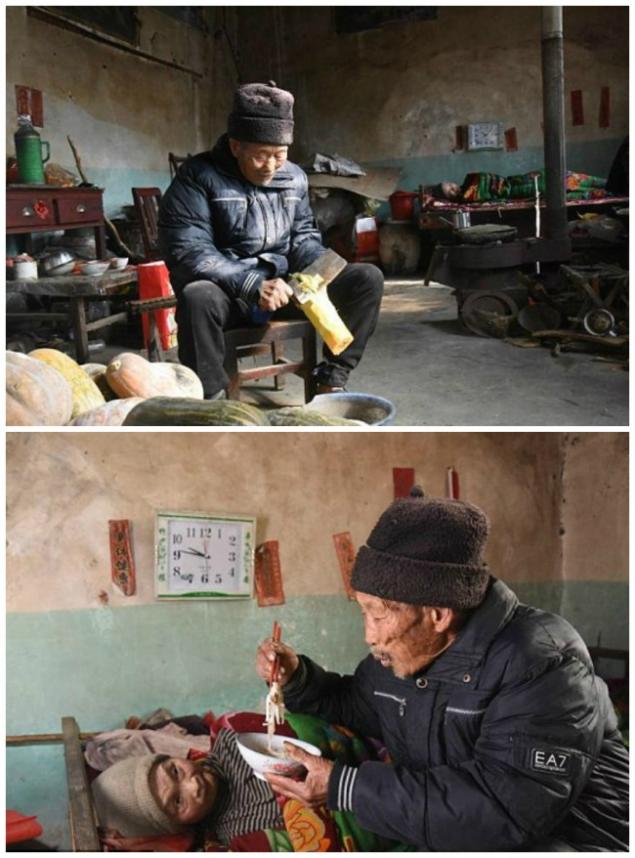 Friends advised Do to annul the marriage and start a new life, but the man refused. He told his wife:
"don't worry, I'll take care of you all my life
" — and he kept his word.
Do left work and devoted all the time to care for a wife, managing also to take up farming. Man feeding wife with a spoon, changing her sheets, preparing for her traditional Chinese drugs and shows different doctors.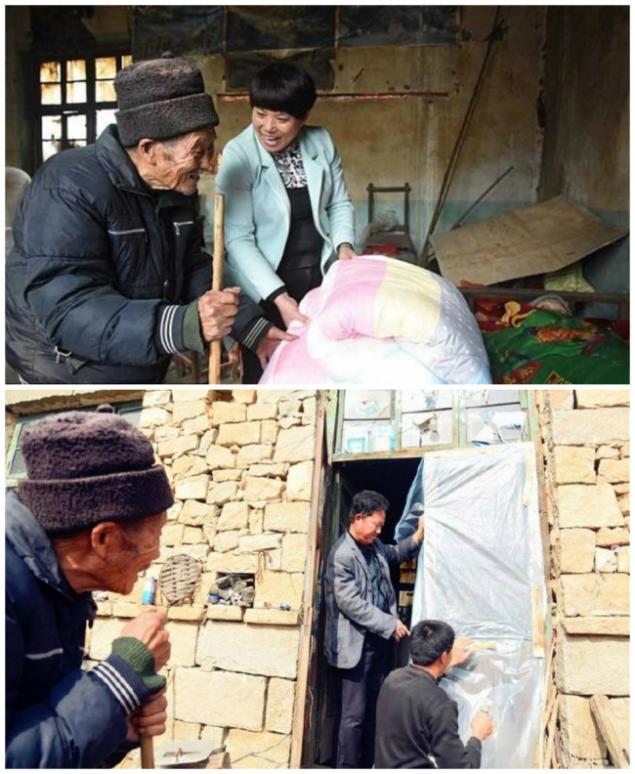 The neighbors of Du and Zhou did not remain indifferent to their trouble. They often visit an elderly couple and bring them food, clothes and medicines. Provide assistance and local authorities.
For nearly six decades, Do not give up. Every day he takes care of Zhou: feeds her, washes, makes the massage and still trying to find a cure for her illness. Perhaps that is the way real love looks like.
Photos on the preview People's Daily Online
According to the materials of People's Daily Online,
Independent
See also
On the 60th anniversary of the man gave his wife the bus, which began with their story
This guy became world champion and spent the prize money on houses for the poor
This woman is 38 years looking for a nurse who once saved her life. And found
via www.adme.ru/zhizn-dobro/eta-zhenschina-38-let-iskala-medsestru-kotoraya-kogda-to-spasla-ej-zhizn-i-nashla-1376015/