In the fruits of viburnum – polysaccharides, beneficial organic acids, vitamins and minerals. Fruits of viburnum is used in the treatment of gastritis with low acidity, as bracing means for the flu and colds. Cranberry juice is a great laxative. Pour boiling water 1-2 tbsp fruit, insist 15-20 minutes, drink half a Cup 3 times a day.
The bark of viburnum has a hemostatic and analgesic effect, lowers blood pressure. It contains valeric acid, which reduces the excitability of the nervous system. The bark is harvested in the spring, long-term use of infusion and decoction of the bark of viburnum reduces the amount of cholesterol in the blood.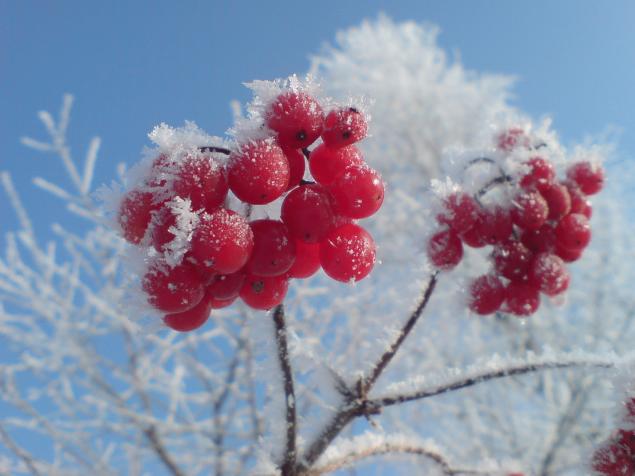 2 tablespoons chopped bark pour in a thermos 0.5 l of boiling water. Insist night, drink ¼ St 3-4 times a day.
Kalina loves the sun and water, so pick the Sunny side. The more it branches pruned in late autumn (after harvest) or early spring, the better it is fruitful and beautiful looks.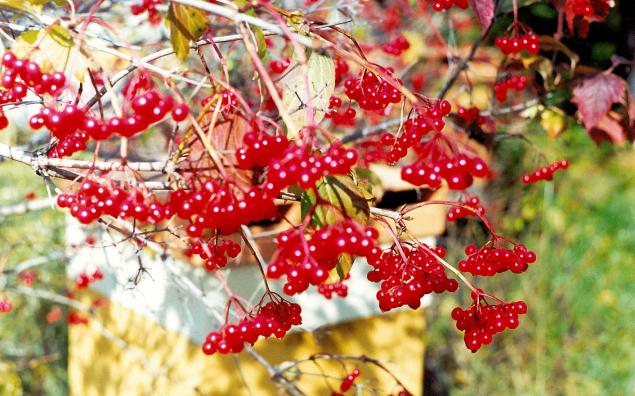 Skin diseases bring relief cranberry juice. Drink half a Cup 2 times a day, adding one teaspoon of honey. Pure undiluted juice cranberry lubricate the affected places on the skin.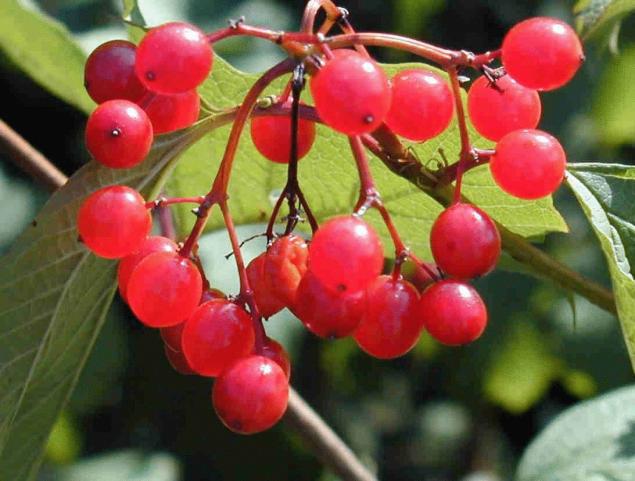 Source: /users/60