Currently, the smartphones gained popularity, so there is nothing strange in the fact that many are trying to bring something new in the design of this useful device. M-Phone is a unique concept from the designer su Mei-Hsien (Meixian Su), which is a standard smartphone with a large long and thin display, characterized by the presence of the separation strip, capable to move along the screen and divide it into two parts depending on user preferences. In such original way the designer tried to solve the problem of inability to manage two simultaneously running applications.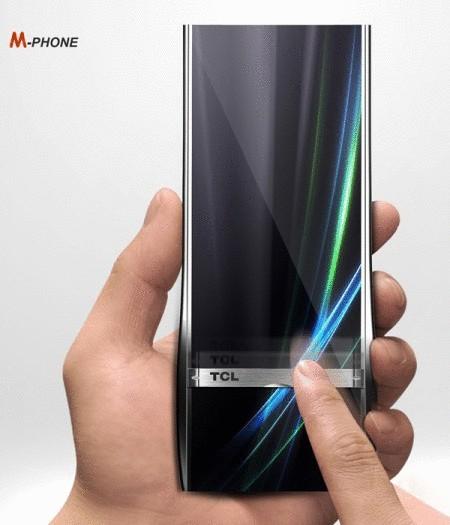 A function of dividing the screen into two parts is designed to provide the ability to use two apps simultaneously, for example, Internet and telephone. The user can determine the amount of space allocated to them for each application.
In addition to the functions of the split screen in two parts movable divider also performs other tasks: puts the smartphone in sleep mode or blocking of the screen. In addition, the splitter can transform a part of the screen into the keyboard, the control multimedia applications or gaming controller.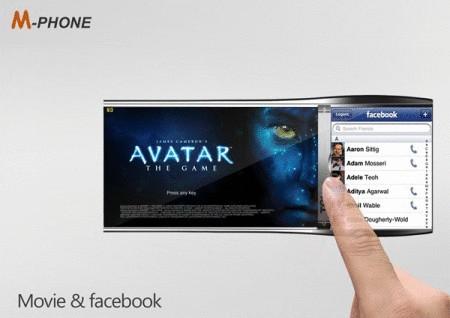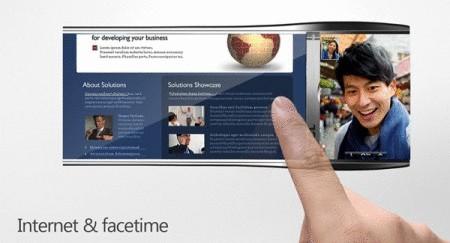 But this smartphone is not only convenient to use but also beautiful and elegant, which is also important for this kind of accessories. Among the shortcomings while it is possible to note only probable mechanical problems with a dividing strip, but while this smartphone is not on sale, their appearance can only guess.
Given the fact that it's a smart mobile device can become a new stage in the evolution of smartphones, well-deserved looks its occurrence among the winners of the International competition for talented development (iF Design Talents) in the current year.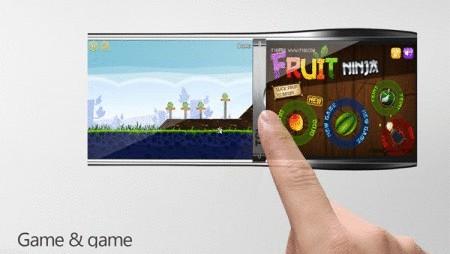 Source: /users/104