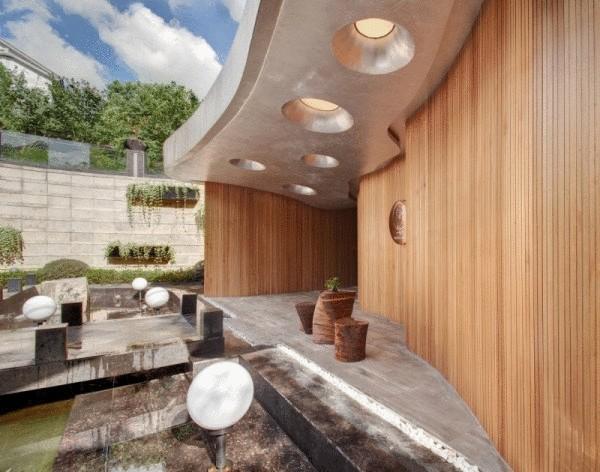 Unique club One Taste Holistic Health Club, recently opened in the capital and largest city of Zhejiang province in Eastern China is a result of creative work of specialists from the Chinese architectural Studio Crox International.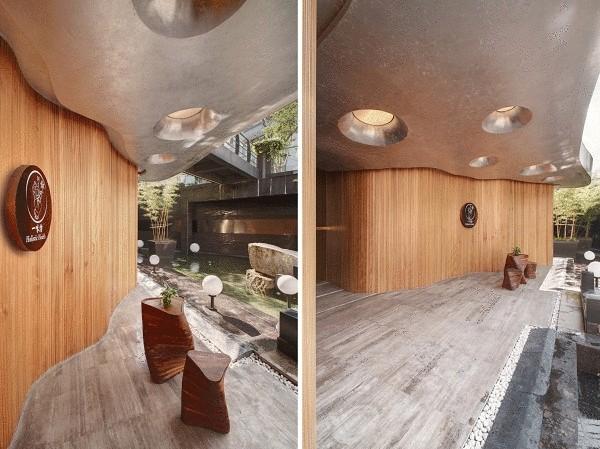 This is an amazing place located "between heaven and earth" focuses on healing the mind and soul of the visitor. Caring about the psychological well-being of a rapidly developing society, the owners and the authors of the project joined the Western dynamics with Eastern equanimity.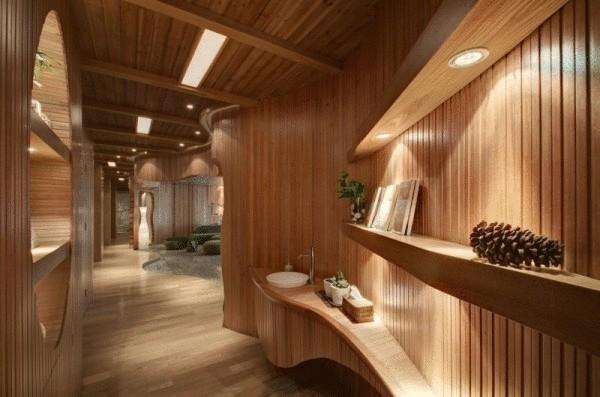 The task of the architects was to create a plane of Zen for spiritual awakening or at least for the first steps to him.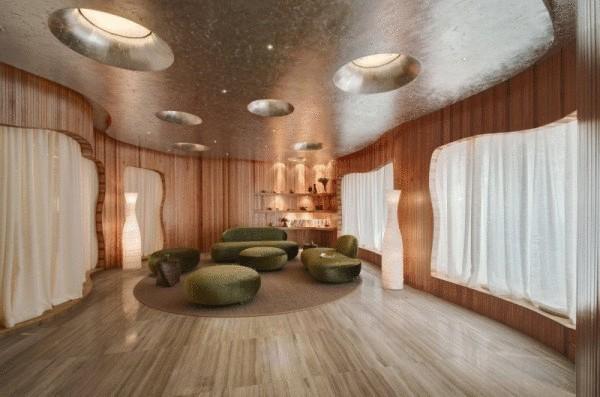 The ethereal intertwining of wind and water, smoke, mist envelops a place designed for meditation and meeting with him. Multilayer fluid space gives a sense of freedom and opens new perspectives.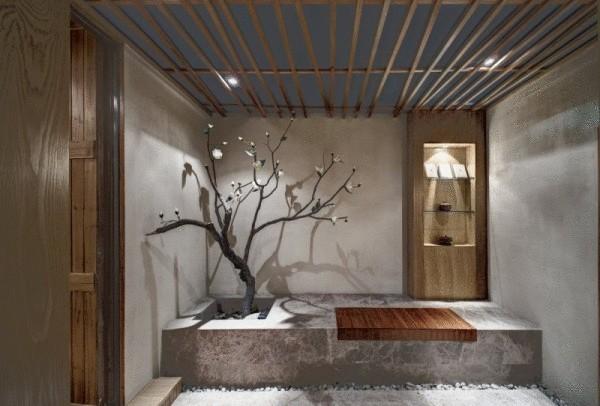 The use of natural materials emphasizes and manifests the place of man in nature and nature in human life. The simplicity and elegance of forms focuses on the beauty and warmth of materials, reflecting Eastern and Western ideals of beauty. One Taste Holistic Health Club is the way to myself, a place for quiet contemplation and inner peace, a place to escape from the hustle and bustle and lack of meaning, located in the heart of the bustling city.
Source: /users/78