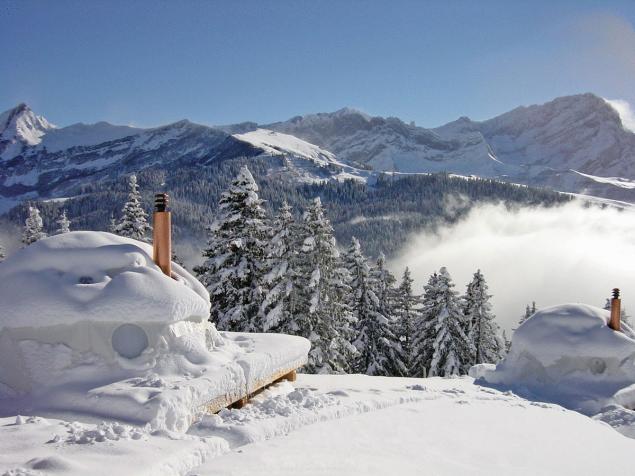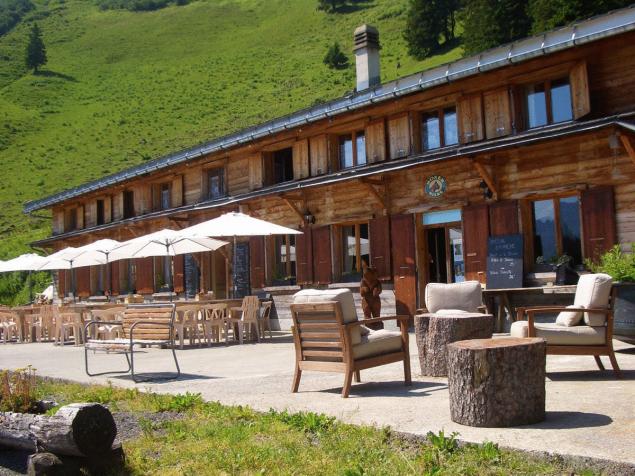 The Whitepod resort is a high — tech eco-camp for a new generation in the Swiss Alps. This luxury resort consists of 15 original houses in the form of a needle and located at a height of 1700 meters above sea level in the village Forest Carriers. Bringing together traditional and modern way of life, along with breathtaking views of the snow-covered Swiss valley.
15 white houses-igloos in a dome shape similar to a typical home from the ice and heated with a small wood stove. They are made out of solid bricks, can therefore withstand large amounts of snow. Each needle in this ecological ski resort are decorated in a special way. Inside there is a comfortable king-sized beds, organic linens and a fully equipped bathroom with shower, toilet and sink. Water is supplied here from an underground source.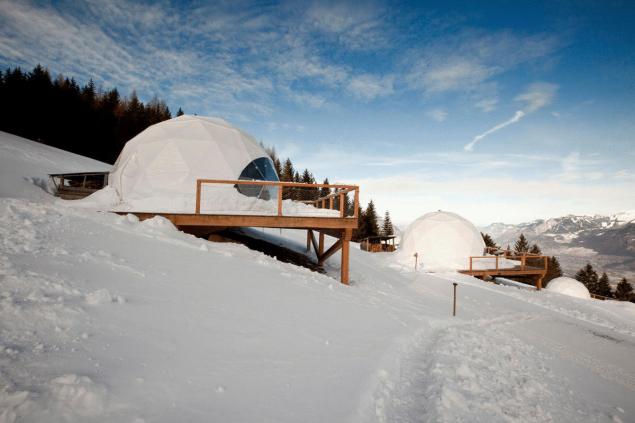 The Whitepod resort and its 15 igloos grouped around the main wooden galé, built in 1800-ies. This is a huge architectural monument, where guests can relax by the fireplace, eat well, and to communicate with each other. For visitors is also available Spa services.
First of all it is 7 kilometers of ski slopes and 3 private lift. Everything is built on mutual respect between man and nature, is used exclusively by renewable energy. Whitepod in Switzerland offers tourists and travelers numerous adventures such as downhill skiing and snowboarding, snowshoe trips and snowmobile excursions sleigh rides and many other fun pastimes.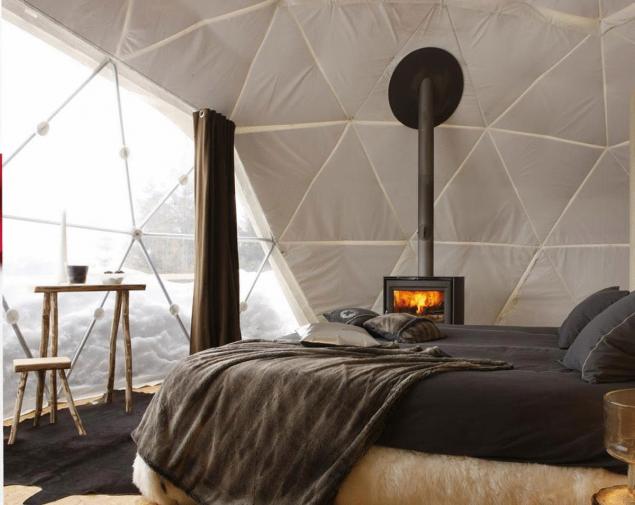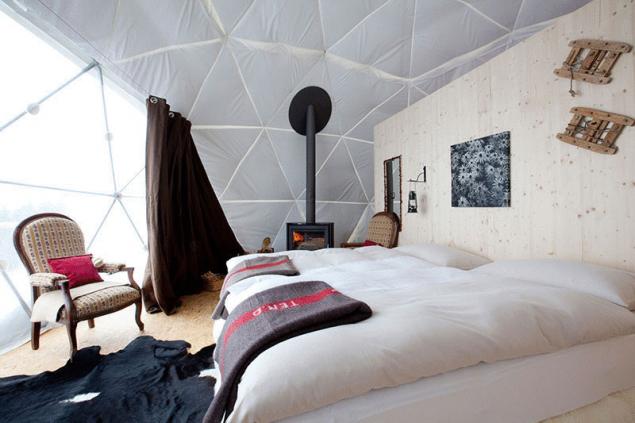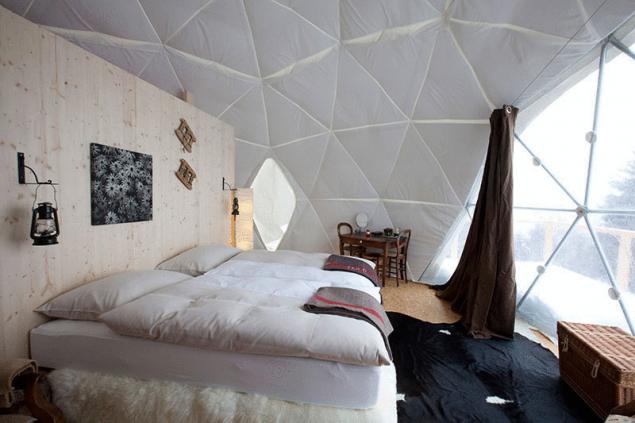 Source: /users/104