Magic Mountain Lodge (North Patagonia, Chile)
This resort is designed for those who want to visit the house of the hobbits. To get to the hotel, need to go on the rope bridge. The hotel itself looks like a grassy hill with Windows. And inside there is a modern bar, a sauna and a restaurant. You can relax on the sun loungers or take a hot bath, a giant tree stump.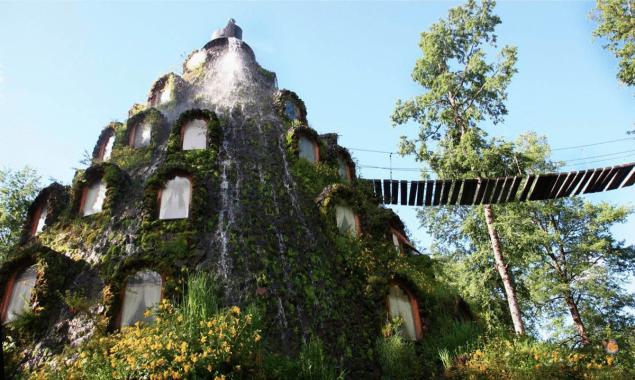 Alila Villas Uluwatu (Bali)
On the idyllic island of Bali, Alila Villas Uluwatu Eco Resort is a true Paradise. This resort has assigned the highest level of certification for environmentally sustainable development. Here is a wonderful scenery. Guest villas are located in the corners of unspoilt natural vegetation, and the interiors are as open as possible with awnings and verandas.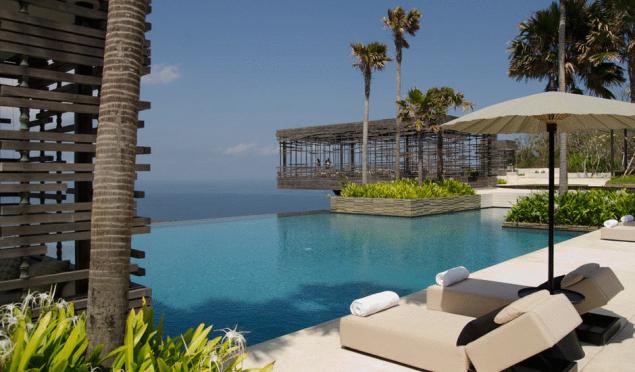 Whitepod (Swiss Alps)
The Whitepod resort for those who want to enjoy winter adventures and fun snowboarding, skiing, dog sledding and snowshoeing even in summer days. After a rough day in the Alps, you can warm up by the fireplace and enjoy the beautiful mountain peaks. Whitepod resort, where the power is supplied from renewable energy sources.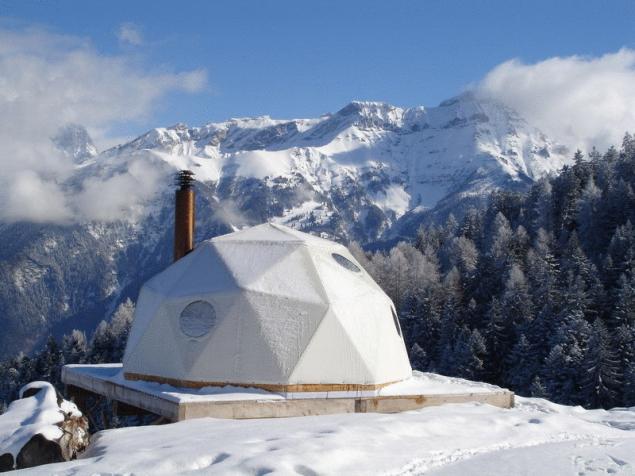 Source: /users/413