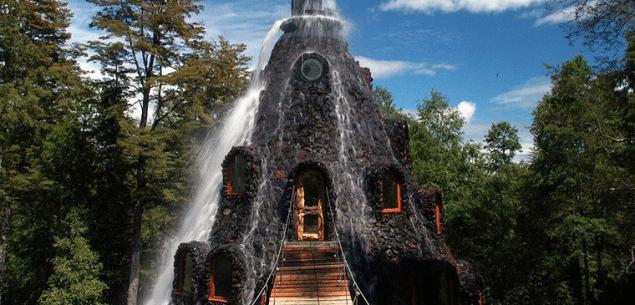 From time to time we all dream about a secluded retreat away from urban bustle, the daily worries and problems. Want to enjoy wildlife, exotic jungle, living in a deserted and isolated place, but preferably comfortably and not in a tent under the open sky.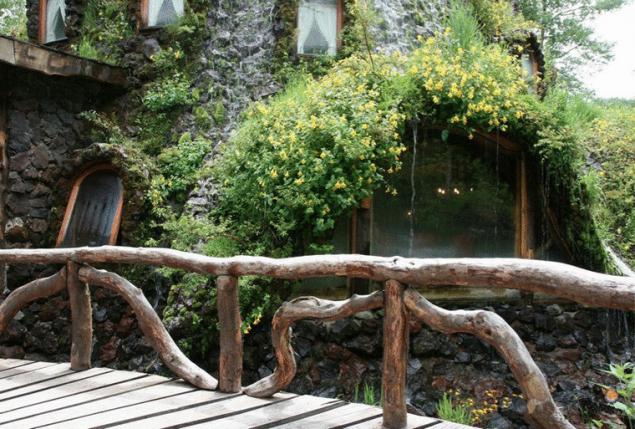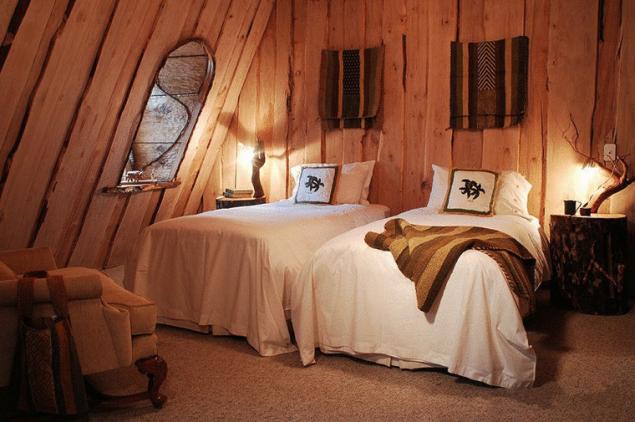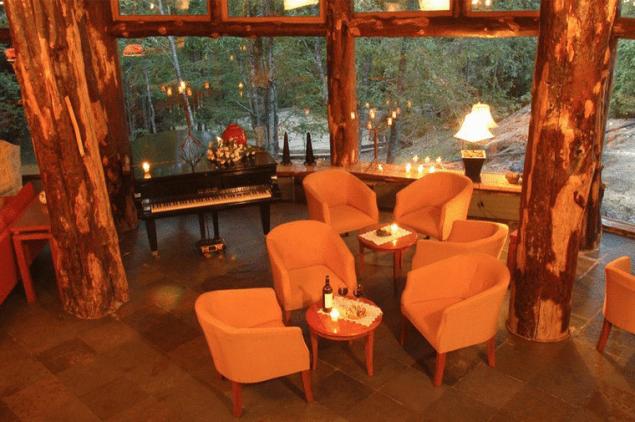 In one of the corners of the vast Chilean Patagonia, in the territory of the nature reserve with fun for the Russian people called Huilo-Huilo, skillfully hidden a unique hotel. To get to the promised place will be long: from the capital of Chile, Santiago, 800 km by air to the province of Valdivia, and then another 20 km on the jeep, where the foot — narrow paths of the ancient rainforest. Tired? "The magic mountain" would be worth all the hardships of a protracted journey.
The architects originally set out to build a hotel, do not violate neither externally nor internally pristine purity of the rare reserve. "The magic mountain" resembles the upper part of the volcano spewing a flood – no, not lava, of course, and fresh water. By the way, a man-made waterfall is not just a decorative element: the hotel walls are draped with ivy, and a giant "lake" continuously moisturizes lush vegetation. The creation of a hotel of this shape was inspired by an ancient legend, according to which somewhere here in the dense forest, there is a special mountain, guarded by spirits, and anyone who rises to the top, to be rewarded with his most secret desires.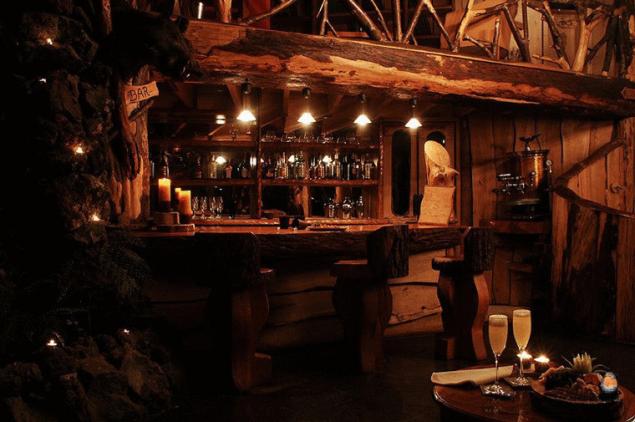 Fabulous hotel was built in 2005. It was built by craftsmen from the surrounding villages. Black stone facade and interior wood — local nature reserve. How, in fact, food: meat, dairy products, fruits, vegetables and seasonings the kitchen regularly supply the surrounding farmers.
Magic Mountain Lodge consists of 13 comfortable and cozy cave-suites. Such a small number of rooms guarantees the traveler a unification solely with nature, not with the crowds of fellow tourists. On the door there is the usual rooms and suites are named after Chilean birds. The interior surroundings of the premises is deliberately casual: rough hewn boards and logs, furniture "no complaints", bedspreads and window blinds in a simple peyzanskoy style. But the simplicity of this low-budget, it flawlessly harmonizes with the appearance of "Magic mountain", as if grown from the earth, and the beauty of nature. From the hotel Windows offer a magnificent view of the Andes and the fuming Arenal volcano (Arenal), last only thrown up six years ago.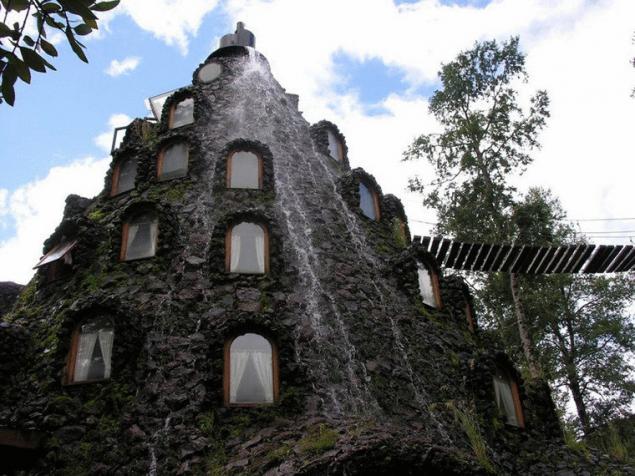 For guests of Magic mountain in the vicinity of the reserve organized Hiking and horseback riding, bathing in hot springs and the waterfalls, rafting on mountain rivers, fishing. Tired of the entertainment, "the monkey trail" through the suspension bridge in dense undergrowth, returning to the hotel, descend into the room through a wooden spiral stairway — and make a wish.
Source: /users/104