Best rapid diet, without a doubt, is the daily fasting. Sometimes, in the life of every woman there is an urgent need in a small weight loss, cleansing the body of toxins and impurities, or in rehabilitation after loud spent holidays and weekends just.
Your attention is a three-day Express diet, which will help to maintain optimal weight and periodically cleanse the body of harmful substances. This diet is based on the method of daily fasting, with the right approach will definitely lead to surprising results. Its main advantage is that it allows you just three days to lose up to four kilograms of excess weight, reducing the size of the stomach and improving overall body tone.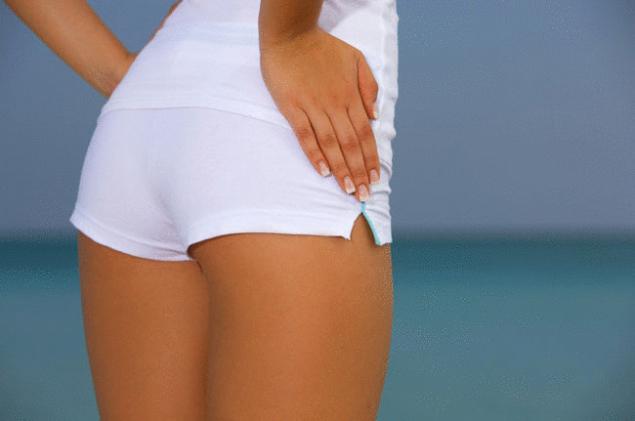 Express diet can be used, including by pregnant women and lactating mothers, which is particularly important in situations where after giving birth a woman wants, how to get rid of the gained pounds. The Express diet consists of the following components: day of entrance, day of fasting and a day out of it.
First day: the entrance to the fasting
on the first day of the diet can not eat protein (meat, cheese, seafood, chicken) and animal fat that, for example, contains in sour cream and yogurt. Also, you should refrain from legumes and cereals. Because of this, the body will prepare for tomorrow's starvation and already now begin the process of cleansing. To change their usual mode of the day not necessarily Breakfast, you can start at the same time, as always. It is desirable to start the day with drinking green or herbal tea or fresh juice. Herbal tea is recommended to be prepared from peppermint, chamomile, currant leaf, thyme or nettle. Juices can be recommended carrot, carrot and Apple juice (ratio 1:1), carrot-beet (proportion 5:1), carrot-cabbage (ratio 1:1)
Serious eating can be allowed only from 12 noon. In the morning the body is actively cleared, and to disturb him is not worth it.
But after 12 hours you can eat as much as you like, but, of course, only the permitted foods, including dried fruits, fruits, vegetables in different forms, greens, nuts, seeds etc. However, absolutely to overeat still not worth it, because tomorrow you are fasting. Best as always, eat in moderation and only to a slight feeling of fullness. After 7 PM to eat any longer. Again start drinking teas and juices. For the greater good can take a warm bath, as is known, hot body easier gets rid of harmful substances.
In the evening prepare for tomorrow 3-4 liters of clean water. It can be like spring or melt water, after freezing, and simply boiled. Be wary of the second day is not necessary, in most cases it is fairly easy, especially if we are talking about the summer months.
Second day: fasting
on the second day of the diet allowed to drink exclusively water, and in any quantity. On the day of fasting you should drink about four liters of clean water, which would need to drink approximately a glass of fluid every 40 minutes. But it is possible to do otherwise. The most difficult time of fasting have for lunch. Not to worry too much, within an hour to drink a liter of water. Due to this, stomach pleasantly full, and some time will be in a small error. PI cannot drink at a time more than 500 grams of water. After dinner the feeling of hunger should go down. If, over time, began to bother thirsty, then this is a good sign, meaning that the organism has entered the active phase purification of various dirt. To quench the thirst of the body, should clean with water. It is best for this approach spring water, containing live natural charge.
Then, if you have not came the strongest feeling of hunger, it means that you are simply pulling something to eat. This phenomenon is often called "psychological" hunger. Very relax and in no case do not go to the kitchen. Warn relatives, that this day to cook, you can not. If the fasting had a day off, it is necessary to sleep well, it will be much faster. If starvation is a working day, you should try as much as possible to lure yourself those things that you are busy, that will also contribute to the rapid passage of the day.
By the end of the day you can start dizziness. It is a good sign that everything is going as it should. It is best just to lie down and rest. You can also use one very nice method. In a glass of warm water, stir half a teaspoon of maturation of honey and teaspoon of lemon juice. This drink not only palatable, but will help your kidneys cope with the huge workload that they will experience when withdrawing from the body of toxins.
Also during the day it is recommended to take a warm bath and douche. This will speed up the cleansing process in the body and allow you to experience some relief from hunger.
Smokers in this day it is best simply to abandon their addiction. It is also important to note that sometimes, the body just started cleansing can rebel against the cigarettes. So if you give up Smoking on the day of fasting you can't, then simply smoke as much as you want and it's possible that your body will produce to this process aversion.
On this day, go to sleep with positive thoughts about tomorrow.
Third day: the build-up
of the Third day is the most important and difficult day Express diet. From the outset you will feel that you are a real heroine, who in the last day feat the local scale. And this day will be the greatest temptation to break. By this time your stomach already sufficiently diminished. After fasting it was much better to digest food, and therefore now it is necessary to eat little by little. You do not want to re-overload it with food!? On the third day you should eat three times a day and very small portions. Rules of diet in this day are the same as in the case of the first day, with the exception of small nuances.
In the morning it will clean the tongue of plaque and drink one Cup of herbal tea. However, most of all during this period, you will need a mixture of thyme and chamomile. Then, after about an hour, if you want, you can drink a glass of cabbage or carrot-beet juice.
Next, you will need to bring the body the rest of the dirt there. For this you can make a salad of hard vegetables and herbs. It is important that it contains no added oil. For example, you can grate the carrots and fill it with honey or lemon juice. It is also recommended to drink carrot and cabbage juice, which, in a 1:1 ratio you should add lemon juice.
If you have the proper will power, these salads you can eat throughout the day. The main thing is, of course, not to overeat. While all vegetables need well to squeeze that then they are not given the juice.
After 7 PM, eat no longer, it is only possible to use various fluids. This is the last day of the diet, and therefore go to sleep with pleasant relief that tomorrow you can stand on the scales and see the results of the work. Starting from the next day you can return to your normal diet.
In order to experience rapid diet not require any special conditions or any exotic ingredients. This diet is available for everyone and it guarantees extraordinary results. You can use it twice a month. Just try rapid diet in action and you will understand how this wonderful technique to maintain their beauty and health.
Source: dieta-dieta.ru