Summer kitchen in the village is often referred to a separate building, which has everything you need for easy cooking or making preparations for the winter. We also offer summer kitchen minimalist option, which consists of cabinets with countertop, sinks and rails.
This summer kitchen can be a great motivation in order to have more time to devote to farm. After all, when everything is convenient and all the necessary things at hand — on cooking is spent two times less energy!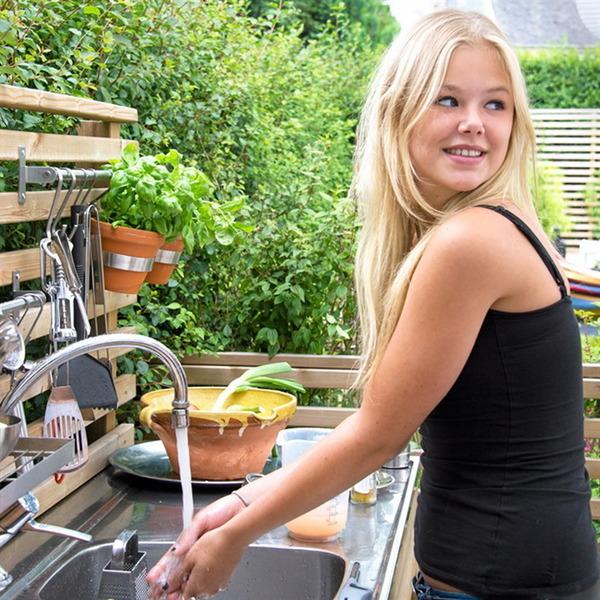 Please note that there is space for all necessary things. In the Cabinet there are two shelves for storage, as a serving and utensils for cooking. Plus, here you can put towels, napkins, salt and pepper. Nearby is a trashcan and beside it may also be a box of freshly picked apples that you will certainly be useful to useful vitamin salad.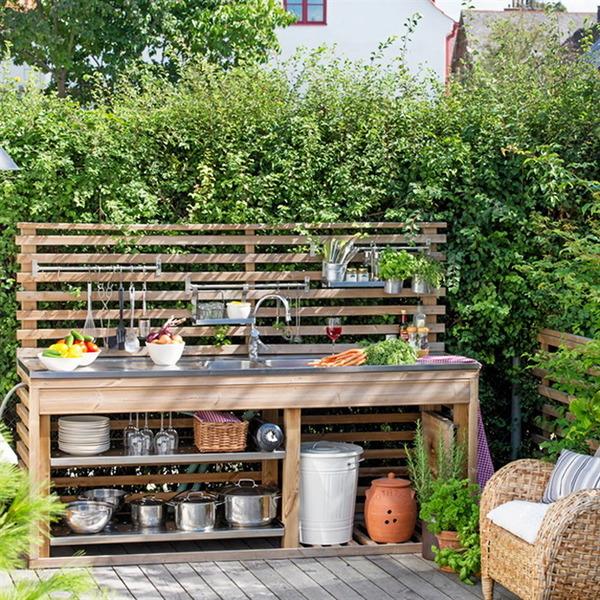 Practical steel top provides maximum comfort and is probably the main element. It is built well and a sink that, mind you, has a faucet with high spout, which is convenient for washing heavy vegetables (zucchini and pumpkins, for example). Here, on the screen to the rails, the combination of which will help you to be just your dream kitchen. Here you can even grow some Basil in hanging pots.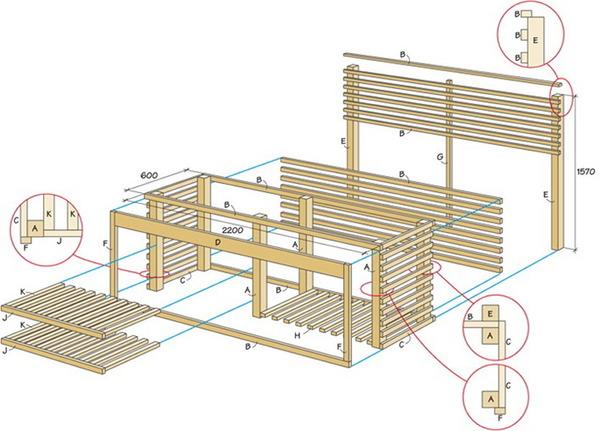 Source: www.7dach.ru