Traditional Thai dish, in which there is fresh fish, provokes the development of liver cancer. Salad of raw fish with spices is very popular in the Isan region in the northeast of Thailand. However, the doctors are trying to keep people from eating raw fish and promoting healthy food.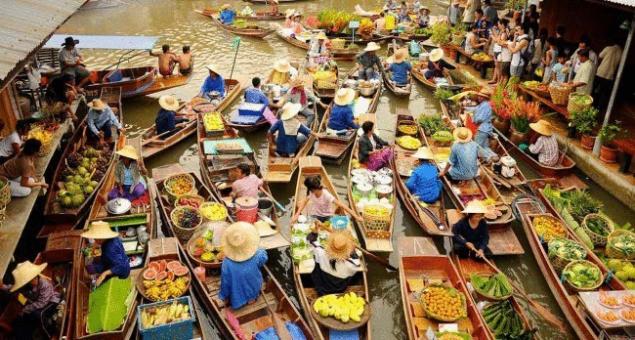 Small fish that is often caught in rivers and lakes, used in Thai spicy dish called koi plaça. The recipe for this salad is very simple. Finely chopped fish mixed with local herbs, sprinkled with lime juice and seasoned live red ants. The dish is served raw.
We study this relationship [between the consumption of raw fish and cancer] in our laboratories for more than 30 years. We found that the liver Fluke can develop a chemical that stimulates the immune system of the host organism, causing the inflammatory process that after a number of years takes the chronic form and develops into cancer, — told in interview "Bi-bi-si" Dr. Banchob Sripa (Banchob Sripa) of the research laboratory of tropical diseases at the University of Khon Kaen.
In some communities up to 80 percent of the people had been infected by liver Fluke. Parasitic flatworms were found even in some children under the age of four. However, as the study showed, liver cancer rarely occurred in people younger than 50 years. Scientists say that the disease is not treatable and the most effective cure is prevention.
The doctors had to put a lot of effort to change habits of local inhabitants in food – particularly to teach them how to eat boiled fish. It is reported that in the promotion of healthy eating, the focus is on young people, because older people are difficult to wean from eating raw fish because of the special taste habits created over many years.published
P. S. And remember, only by changing their consumption — together we change the world! ©
Source: hi-news.ru