Let me try to explain this phenomenon and to understand it yourself.
What prolongs life?
At birth we are given, say, 75 years of life. I think this is genetically determined. It's like a separate Bank account with 75 units of energy. What consumes more energy, reduces our lives, and something that adds energy, prolongs life.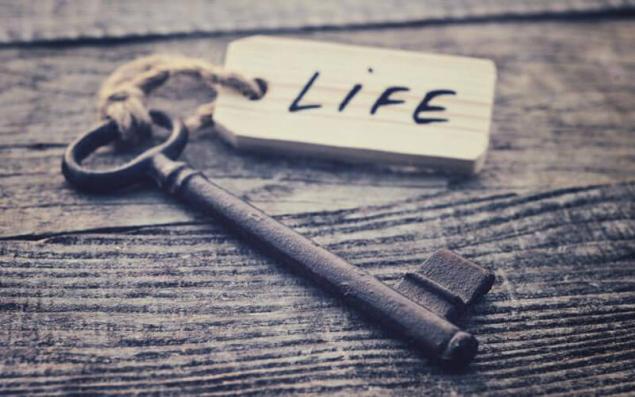 My observations:
Hatred and anxiety consume energy and therefore reduce our life.
Love gives energy, and therefore prolongs life. Look at lovers. They radiate energy.
Look at the people who hate. They are dark and suffer from depression.
When we love, we feel happy and think positively about life. I'm not talking only about romantic love. It may be admiration for certain music or art, or the contemplation of some beautiful countryside; or even a good conversation – something about what you can say, "I loved it!"
When You love deeply, truly, fully, wholeheartedly, You have no doubt, no negative thoughts, You feel one with the object or experience his love. You are inseparable. At this point You lose all sense of time and space. This ecstasy.
The feeling of reuniting with sublime gives You energy.
I believe that as consumed or saved energy, is directly related to how holistic our system.
A love that is a manifestation of the reunification, we extend life. Hate shortens life because it is a sign of lack of integrity.
And not coincidentally, the diamond symbolizes love. It is a strong stone because he is the most "holistic".
To believe, to hope, free to serve others is not altruism. This is egoism, which prolongs life.
Several years ago I made a presentation at a medical Convention in Las Vegas dedicated to the fight against aging. There were present five thousand doctors. All presentations were on medical topics: what prolongs life, reduces it. In the exhibition hall you could see thousands of anti-aging creams and other products.
My report seemed all strange. He was about love. Only love.
Surround yourself with love
You love your job?
You love your country?
You love your neighborhood, your car, your garden?
Your family?
Relatives?
And most, most, most important question: do You like the person You are together? Who is this man? What's he like day to day? You love this person with whom you live, sleep, walk, eat, feel pain, talk?
This man is You.
Do you love yourself? You – integrated personality, or not? This determines the duration of Your life.published
Author: Ichak Adizes
P. S. And remember, just changing your mind — together we change the world! ©
Source: 5sfer.com/20627-chto-prodlevayet-zhizn.html