Many women dream of strong, successful and wealthy men. And many are dissatisfied with their men, which is constantly expressed in vagaries: weak, soft, not earn, not successful and so on.
Someone remains sitting on the river Bank and dream or capricious, and someone goes on a Journey to Wake up the ocean.
How so? What does it depend?
Now in the Internet there are many articles on the topic of how to find a successful and wealthy man like to reveal femininity and so on. I also researched the issue and he found, as always referring to his technique (according to the Chinese system of destiny analysis) and combining all that I saw in the Natal charts with the output of my experience in personal development.
After analyzing the Natal charts of many couples on the subject of balance of energy, I saw that strong men ALWAYS UNCONSCIOUSLY choose a strong women. Like attracts like. What does it mean?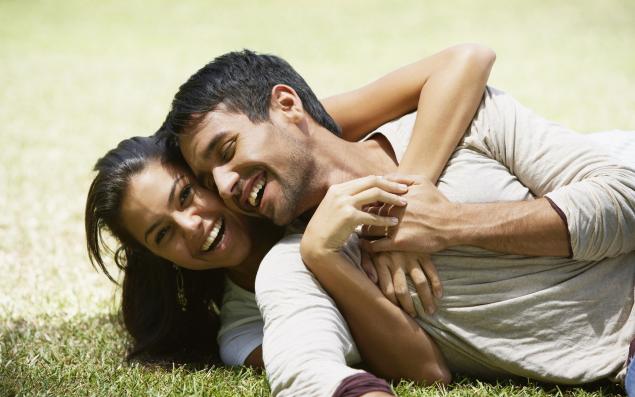 All of us from birth is given a certain amount of energy: at someone it is small, that is immediately felt: the person is often tired, fusses, he has a certain gait and speech, he prefers not to take on a greater responsibility to periodically succumb to the troubles... and stuff.
And someone was more fortunate. And that people are encouraged to conquer new horizons, to take risks, to do business and turn a large capital. They can easily cover large spaces of their activity in direct and figurative sense. And here are those the most powerful and successful men.
They, for their global activities, you need to constantly replenish the supply of energy as they continuously spend their. Their goal: the conquest of new peaks. So they need that woman who will be able to give them the right amount of energy at any time. But this woman also needs to possess certain qualities (I'm talking here about the internal nature, worldview and attitude to life, to different situations, etc.).
BEHIND EVERY GREAT MAN IS A GREAT WOMAN.
THEREFORE, DEAR LADIES, to DREAM OF SUCH a PRINCE is not ENOUGH... if you say that's not useless... you NEED to WORK hard, and work very seriously. Will have to make a complete overhaul.  
If you born little energy, but I really want to see a strong man take note of:
— it is useless to sulk, to push a strong man and to try to assign or to control (he will leave and rightly so).
— it is useless to create beauty and daily change of dresses for the new.
— almost useless to try to look feminine or is playing a Woman. This will certainly help, but if he sees that inside of you there are gaps on reserves of energy he leaves.
-it is useless to gain theoretical knowledge about it. They need to practice.
— be prepared for the fact that you will find a lot of work on inner transformation, namely the continuous set of energy... and that's not all...
— Getting what you want you'll need to understand are you able to navigate in the open for you new space for activities (which will have to continue and continue to learn!). If you will be expertly controlled with a raging ocean and not Potrait wreck if you're not scared of the opened scales, considering your energy resources and, moreover (!), have fun and drayf of the new big life. Here we are talking not so much about enjoying its material components, but about inner happiness and willingness to hard but cool work with the new territories in your new life.
And now look at the wives of business men, surely among your friends there are. External cast — it's all clear... look deep, look deep, and do not try to immediately draw conclusions. In this case, they can be wrong.
What are they, these women?I assure you, they ALL:
— Have inner peace and confidence. These qualities are unwavering and evident in everything they do or think. Great, right?
— They are relaxed inside. Although outwardly it seems that they are constantly in effect, a kind of thunder-ladies. The combination here of the fountain of strength with inner calm is fascinating.
— They are willing to think broadly, not trying to keep anything ( why? They have no inferiority complex and fears, peculiar to women with a small amount of energy), they are ready to go forward and to embrace everything new, but rather something that offers them their man to master. Not always possible to see their enthusiasm externally, but it is like there and the man feels it.
They are like water: flowing and relaxed inside their body freely ( such women even go appropriately). Inside they are constantly in a dance, filled with life and joy. Try to embrace this condition. It has to be with you always, even if you are bad. Yes, such a dilemma. You want a successful and strong man?
— They know they deserve the best and do not hesitate to accept it ( here we are talking about both material and not material). Mind you, not to snatch, not to assign, not to select and to ACCEPT with gratitude and tranquility. They have no thoughts like: "Well, I deserve it, I'm so good, so I'll take it". Because they ALREADY reside in this state and they do not need to prove or justify yourself mentally each time taking or claiming something. Try to feel the subtleties of this condition.
I could continue this list, but left there to work your powers of observation.
Watch or rather feel what she is energetically strong Woman, and get used to these conditions as though you were born with them, work on yourself and remember that the slightest falsehood or omission within you will haunt trouble in the relationship with a strong man if not now then in the future. published
Author: Leah Shatush  
P. S. And remember, just changing your mind — together we change the world! © Join us at Facebook , Vkontakte, Odnoklassniki  
Source: liashatush.livejournal.com/7038.html