Dairy products, refined flour and salt are the main enemies of a flat stomach. It is therefore recommended to exclude them from my diet and eat more fresh fruits and vegetables. This will allow to cope with the inflammation in the stomach.
The presence of fat deposits in the abdomen and inflammation — it is two completely different things. Some of us suffer from inflammation in the abdomen, although I have no excess fat. Because of what it arises?
Reasons for this inflammation may be poor diet, premenstrual syndrome, gases that appear when we swallow fast food and eat in a hurry, strain, lack of fiber or intestine disorders.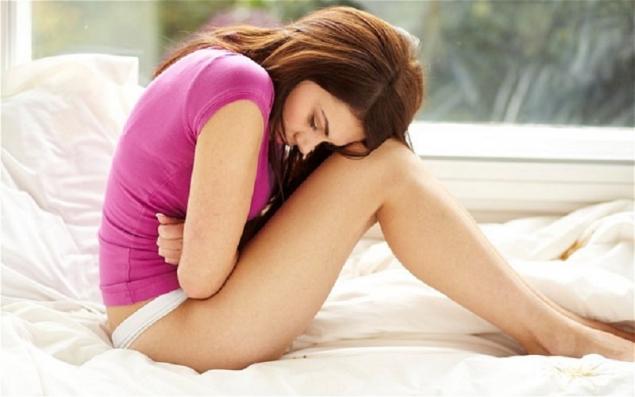 If you often be concerned about such inflammation, you need to make adjustments to your diet: as much as possible reduce the amount of consumed dairy products, meat, sausages, salt and refined flour.
And in continuation of our article we will introduce you with natural recipes of cocktails and drinks that help relieve inflammation naturally.
A cocktail of aloe and chlorophyllide delicious juice is an excellent remedy to relieve inflammation in the abdomen: it helps to cleanse the intestines of toxins that accumulate in the body.
This drink helps to prevent premature aging and purifies the blood.
Ingredients:
1/2 Cup of aloe juice
Juice of 1 lemon
1 tablespoon of liquid chlorophyll
Preparation:
Put all the ingredients in a blender and mix well. Drink juice on an empty stomach 30 minutes before Breakfast.  
Special cocktail for the elimination of toxins and removing vospalenie magic potion combines the therapeutic properties useful for our health products, such as garlic, celery, carrot and alfalfa.
Due to this, this cocktail will remove the inflammation in the abdomen will help flush toxins and will relieve you from flatulence.
Ingredients:
1 Cup fresh carrot juice
1 fresh garlic clove
1 stalk celery
1 handful alfalfa
Preparation:
First squeeze the juice from the celery and carrots, then pour it into the blender. Add remaining ingredients: garlic and alfalfa.
It is best to drink this juice in the afternoon, and then refrain from eating for two hours.  
A cocktail of Apple, flax seed and aloisie trehlistnaya drink will allow myself to calm inflammation naturally and normalize the stomach. Surely he shall deliver thee from colic, gastritis, diseases of the colon.
Ingredients:
2 fresh apples (washed, with skin)
1 tablespoon flax seed
1 Cup of broth aloisii pieces and fennel
Preparation:
Squeeze the juice from the apples, then mix it in the blender with flax seed and a decoction of Aloisio and fennel.
Broth prepare as follows: pour a small saucepan 1 Cup water, then add half tablespoon each of the herbs. Bring to boil, then take off the pan from the heat and insist broth for 5 minutes.  
Anti-inflammatory smoothie that will help to cope with superanabolon digestion is a major cause of bloating. Therefore, in order to have a flat and tight stomach, you need to deal with constipation. This will help you the following recipe:
Ingredients:
1 large slice of papaya
1 mango
1 tablespoon ground Flaxseed
1 Cup pure water
Honey
Preparation:
Put all the ingredients in a blender and mix well. Strain the cocktail is not necessary.  
Water Sassi: the removal of inflammation in 60 secondsto such water Sassi? This recipe is familiar to so many people. This is a drink invented by Cynthia Sass within the diet for a flat stomach.
In this case we are talking not about the juice, a drink that has strong healing properties: its use helps to achieve a flat and toned stomach, and improve digestion.
A key factor influencing the symmetry of the abdomen is sufficient fluid intake and hydration of the entire body.
You might have to make a habit of drinking more water, including this refreshing low-calorie drink.
Ingredients:
2 liters of water
1 teaspoon fresh grated ginger
1.5 cucumber, peeled and chopped into slices
1 lemon, chopped into slices
12 leaves mint green
Preparation:
Mix all ingredients in a large pitcher and put it in the fridge. After a few hours, get a drink and pass him. Drink it throughout the day.published  
P. S. And remember, only by changing their consumption — together we change the world! © Join us at Facebook , Vkontakte, Odnoklassniki
Source: steptohealth.ru/5-sokov-kotorye-snimut-vospalenie-v-zhivote-sdelayut-ego-ploskim/