Lenten time is the greatest temptation for the hostess. The problem is serious — and home to feed, orders to comply, and in gluttony not a sin, and dull food not to offend home. However, nowhere does it say that fast food should be tasteless.
Lenten menu of the Russian tsars can only envy:
... In lent served: Lenten bread, pressed caviar, sturgeon caviar autumn Yes caviar fresh sturgeon, sterlet caviar, liver of the perch is a simple, porridge with white fish, liver, salmon, porridge with perch, sterlet gruel, gruel with sturgeon, porridge with fresh Beluga, sturgeon liver fresh liver of Beluga salted, dried liver sturgeon and Beluga, sneki Yes sushchik, plasticky crucian Yes yazevoe, eggs boiled, eggs fried, sturgeon Tesco Yes Tesco signaling, vesiga in vinegar, sturgeon barrel, languages raw, sturgeon jerky, Tesco sturgeon, Beluga Tesco, languages Beluga, sturgeon chechenskoy...
We are certainly not royalty, but also try not to lose face in the dirt. And treat home simple, not too expensive, but delicious to surprise the fish. The principle of cooking is simple: the better the fish, the less the culinary delights it requires, the task of the chefs only to show and emphasize the taste of the product. That will submit on the table?
Carp in salt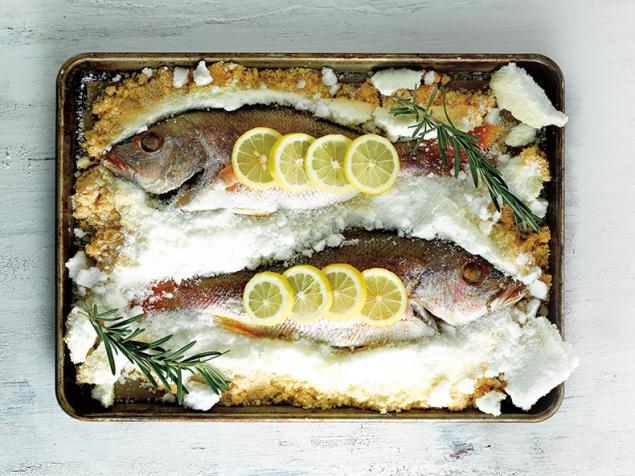 Brilliant recipe and saving a dish for new mothers and busy Housewives. Does carp or other large fish (1-2 kg), gutted, cleaned, washed. Take the baking sheet lined with foil. On the foil poured a pound of salt. Put fish. Poured the second half of the salt. Sent in a hot oven. When dorayme delicious whiff of fish it out and eat with fresh bread and herbs. If it is fine — you can add salt pepper and Provencal herbs, and in the belly of the fish put a few small onions or slices of lemon. Impossible to mess up.  
Cod in a sack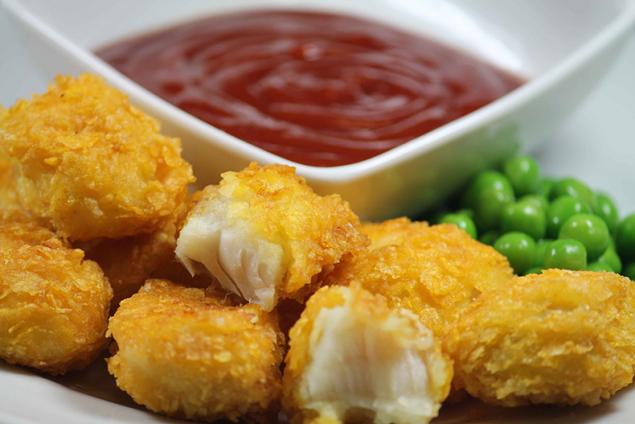 Simple and delicious thing. Cod fillets or other simple white fish cut into pieces the size of a finger. Flour, salt, black pepper, garlic powder, Basil, thyme and oregano is the breading. The pieces of fish obmenivaetsya in vegetable mayonnaise, crumble, breaded and fried until crispy, fragrant, Golden brown in hot oil. Serve with any side dish and a neutral light salad (cucumbers, daikon, radishes, greens, etc.).  
Steam trout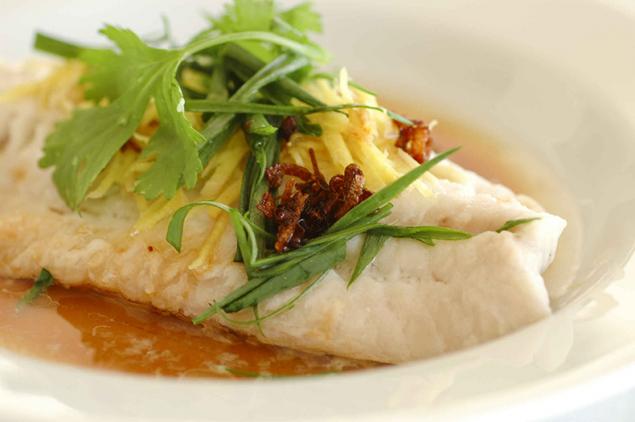 Incredibly tasty and healthy, it gives strength, though expensive. Trout steaks with a thickness of 3-4 cm are boiled just for a couple in a slow cooker or a double boiler or baked in the oven, up in the envelopes of the foil. Prepare do nothing, even without salt. When applying salt may be added, sprinkle with soy sauce or lemon juice, sprinkle with chopped herbs to taste. Side dish — salad of cherry tomatoes with arugula, parsley, shallots, Chinese cabbage and leaf lettuce. Tandyrnaya and warm pita, baguette or pita bread.  
Pelengas with herbs and potatoes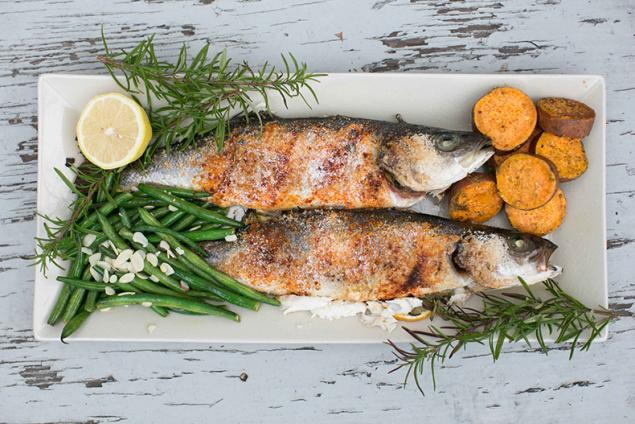 Dish not quite lean too dressy for everyday table. Does the so-iny mullet or big mullet or carp, or other large (1-3 kg, depending on the number of consumers) fish, gutted, cleaned, head and tail is not cut off. Rubbed a mixture of olive oil, salt, pepper, ground cumin, juniper berries, dry mint and thyme.
In the abdomen the lemon slices. A baking sheet lined with foil, greased with vegetable oil, then filled with sliced half-rings onions. Put onion on the fish. Draped on the sides of the whole medium-sized potatoes (peel if it is thin), greased with vegetable oil and salt.
The fish is decorated with roundels of carrots. Dish closes the second sheet of foil and sent in a hot oven. When delicious whiff — to get, to remove top foil and bake. In nepolnye days you can sprinkle with grated cheese, lean — decorate with parsley sprigs. To submit to the applause of the family.  
Rasstegayi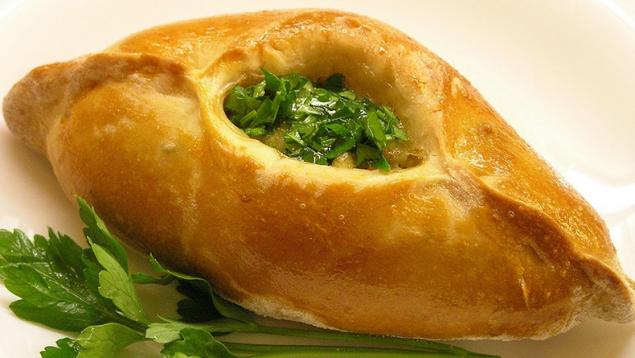 A favorite vegetable dish of Russian merchants. Simple put the dough on the dough 300 grams of flour. While it fits, cook half a Cup of rice in a glass of water until soft, fry the finely chopped onion and finely chop 250 grams of fillet of trout, salmon or other red fish. Mix stuffing, potseluem. Divide the dough into 10 balls, roll them in tortillas. In the middle put the filling, edge zasiyaet, leaving a window (therefore pie). Leave on the baking sheet for 15 minutes to go, sent in a hot oven, bake until Golden brown and grease the crust with vegetable oil. Yum! Serve with fish broth or a light soup.  
Meatballs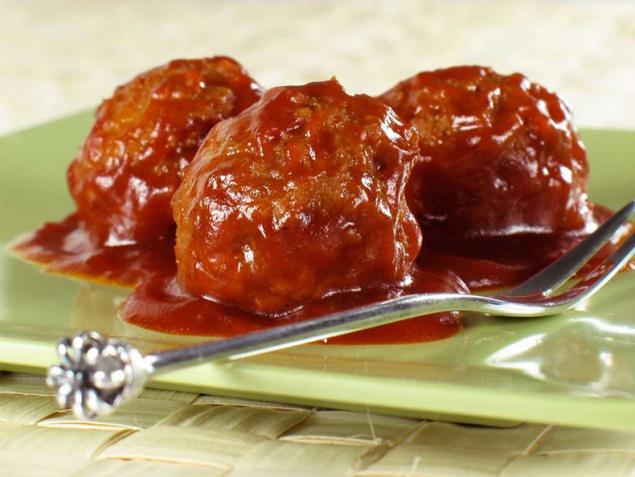 Simple dish, ennobling inexpensive fish. Cut and fry 3 onions. Pounds fish fillet twisted in a meat grinder with a half loaf and fried onions. Of minced meat to form meatballs that are fried in oil on both sides. Are formed in a deep pan filled with sauce (tomato paste, grated garlic, Khmeli-suneli) and boil on slow fire for 15-20 minutes. Sprinkle with herbs, serve with quotes from Carlson. 
Potato salad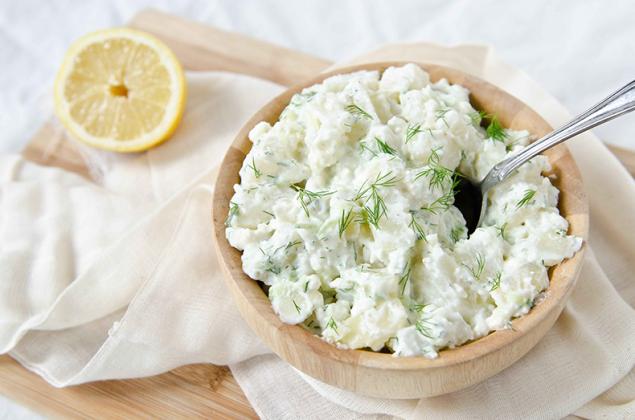 A Scandinavian dish that is simple like the tail of a cod. Boil a pound of potatoes in their jackets, cleaned, cut into roundels. Put in a bowl, layer potatoes, layer marinated in vinegar onions, a layer of pickled mushrooms, a layer of canned salmon, a lean layer of mayonnaise, layer of potatoes, layer of onions, layer of mushrooms, layer of canned mackerel or sprat, a layer of mayonnaise, and so long as the bowl's full. The top layer of mayonnaise, you can decorate with greens, carrots, tomatoes, whole spotykamy etc. 
The fish in the pot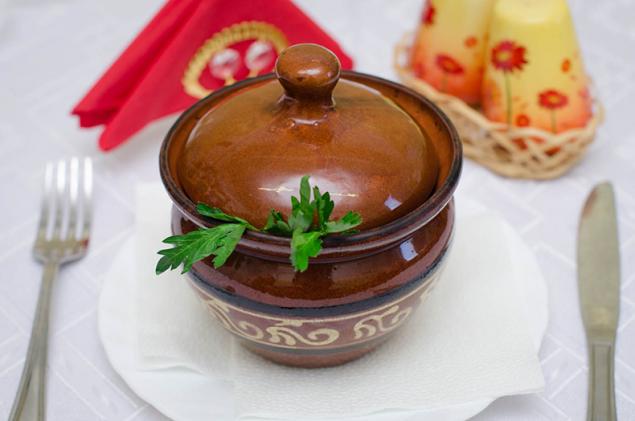 Russian dish, ideally cooked in the oven, but the oven is fine too. Soak a handful of porcini mushrooms, soak when you slightly fry with onion. Cut cubes 6 large potatoes and 0.5 kg of white fish fillet. Fill the pot a layer of potatoes, layer of mushrooms, layer of fish, layer of potatoes. Fill fish broth with Bay leaf and pepper peas. Sprinkle with greens. Cover or make a "cover" of the cool dough. Bake until Pets begin to knock at the kitchen door, promising to complain to the UN for culinary terrorism!  
Aspic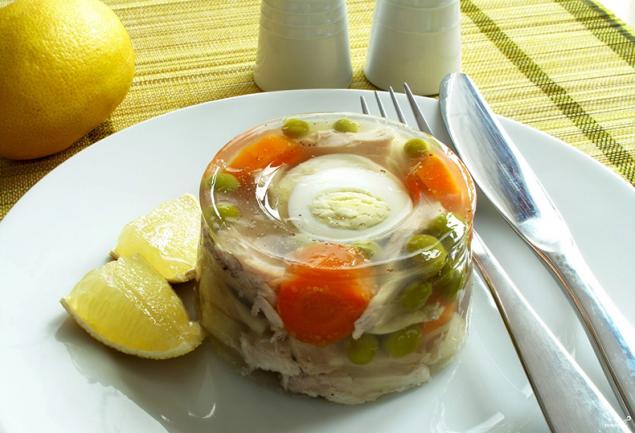 The capricious ornament of any table. Cook the broth 1.2 l water, head, mainline and scraps trout, salmon or other noble fish with carrot, onion and Bay leaf. Fish bones, carrots (do not throw away!) and onion, put into the broth 0,5 kg of chopped ribbons of fish fillet, add the celery root, sea salt, cook for 5-7 minutes.
Catch fish, put in a bowl for aspic, decorate with carrots and greens. Filter the broth. Dilute 25 grams of gelatin in 0.5 cups of water, pour in broth, bring almost to a boil. Pour the fish, cooled, put in refrigerator. When the guests gather and eat enough to empty the dish for half a minute, serve. Decorate with lemon and herbs. Accept the compliments.  
Stuffed pike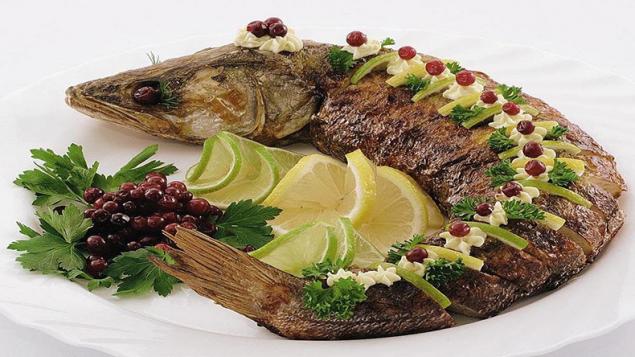 Delicacy, require special skills. Takes a very fresh pike. Gutted, cleaned of gills, etc. she gently removed the skin entirely. With the bones removed all the meat. Large carrots rubs on the grater and fry in a pan with the finely chopped onion. Soaked 2 slices of bread.
The flesh of the pike is passed through a meat grinder, mixed with carrots, onions, bread, salt, black pepper, ground a second time. Leather stuffed with stuffing and carefully stitched x b thread. Pike laid out on a rack over a baking tray in a baking tray poured a glass of water. The dish goes in the oven to bake for about an hour.
During this time, you can make a picturesque salad of grated beets, garlic, walnuts, pomegranate grains and lean mayonnaise — it is great to set off your masterpiece. Festive pike beautiful framed red and white salad will make a lasting impression.
Bon appetit!
Bonus at the request of the readers: dumplings with fish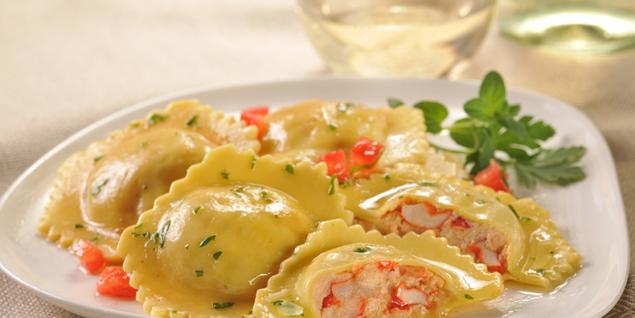 Knead a simple dough of 3 cups flour to the water, roll into a ball, leave for half an hour a time for. Make minced 0.5 kg of fresh (not defrosted!), finely chopped fillet knife any red fish, and add 1 chopped and spasserovannye onions, salt, black pepper, some herbs (parsley, dill, a couple of mint leaves), a teaspoon of vegetable oil without smell.
Roll out the dough, cut out circles in the middle, put the stuffing, zasiyaet, cook until tender in salted water with a Bay leaf or fish broth, and before serving sprinkle with fresh herbs. In fairness it should be noted that for a perfect taste harmony, the dough should be kneaded with milk, and stuffing put egg and butter. published
Author: Nick Baken
P. S. And remember, only by changing their consumption — together we change the world! © Join us at Facebook , Vkontakte, Odnoklassniki
Source: www.matrony.ru/desyat-ryibnyih-postnyih-blyud/