Moscow of pouring rain, outside the window everything was grey and dull. To cheer yourself up, immediately had to prepare solar pancakes with green peas and aromatic Indian spices.
Ingredients for 2 servings:
1 Cup chickpea flour
2/3 tsp. ground cumin (cumin)
1/2 tsp ground turmeric
1/2 tsp Cayenne pepper
1/2 tsp salt
1 Cup water
2/3 Cup of ice cream of green peas
1/2 chili pepper (or less if it is very spicy), minced
1/2 tbsp fresh grated ginger
fresh herbs (cilantro, mint or green onions), chopped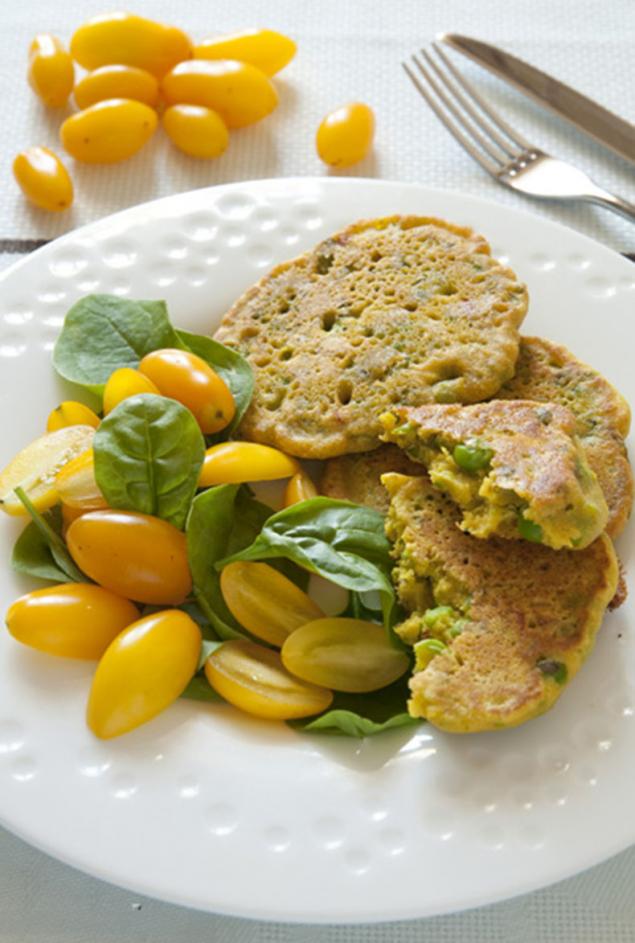 Frozen green peas stew in a pan in hot water for a few minutes, then lightly mash. Leave to cool.
Sift the flour along with the cumin, turmeric, Cayenne pepper, and salt. Gently pour the water into it, stirring to avoid lumps. Add mashed peas, grated ginger, chopped chili pepper and parsley. Leave the mix to stand for 20-30 minutes.
Fry the pancakes in hot oil for 2 minutes on each side until Golden brown.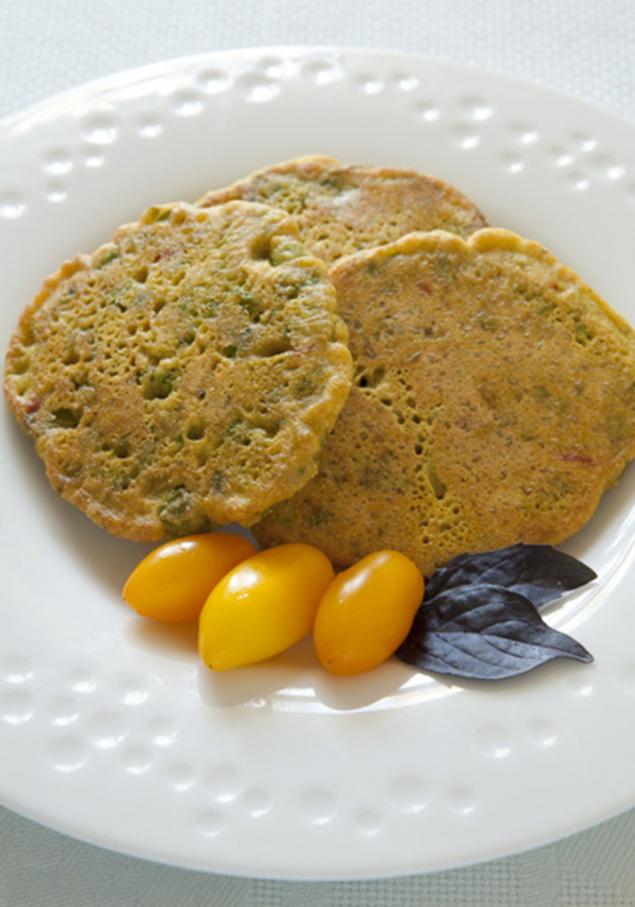 Serve hot with vegetable salad or natural yogurt. Bon appetit! published  
P. S. And remember, only by changing their consumption — together we change the world! ©
Join us in Facebook , Vkontakte, Odnoklassniki
Source: zveruska.livejournal.com/15495.html